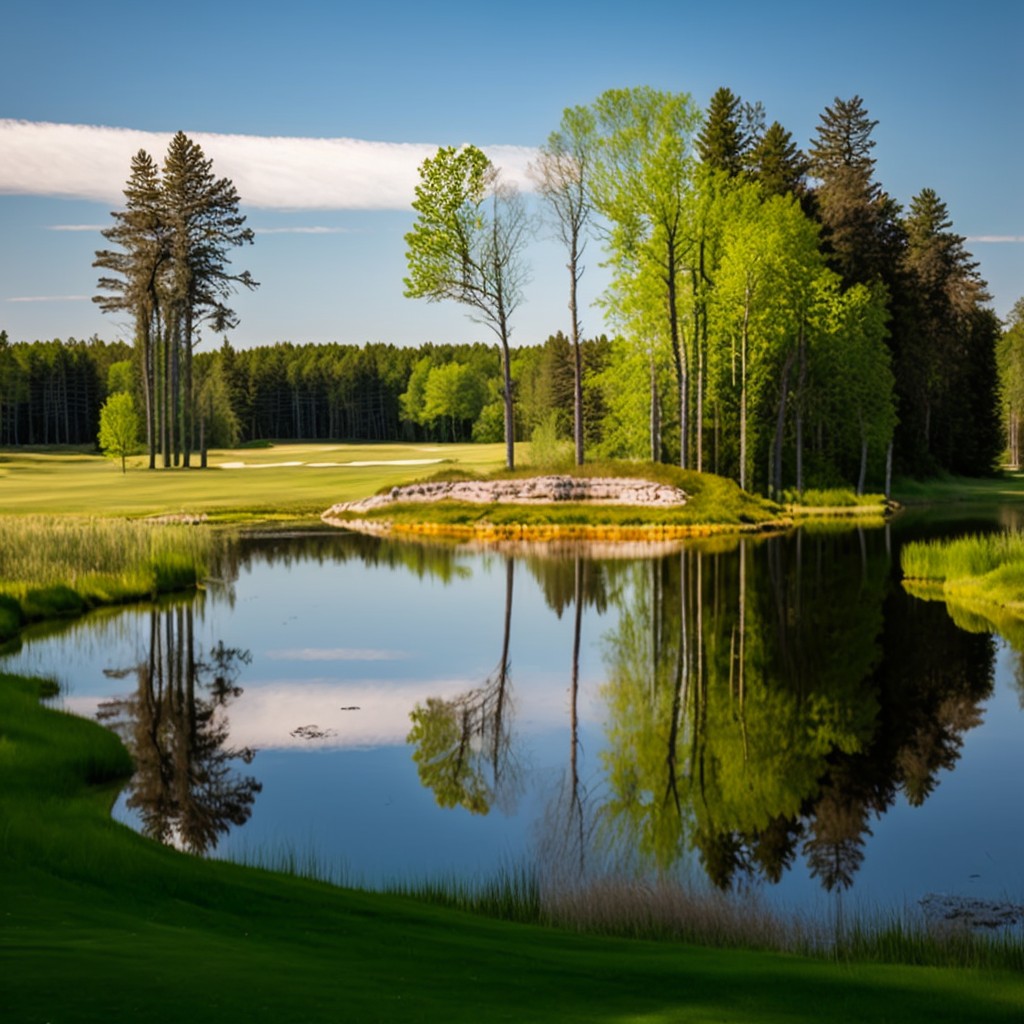 Golf, one of the world's most popular sports, is played at a far higher rate on vacation than at any other time. It's a great chance to socialize with like-minded people while getting some exercise and fresh air in the great outdoors. Some of the finest and most well-attended public golf courses in the Midwest may be found in Door County, Wisconsin. All levels of golfers will enjoy the challenging golf courses and stunning scenery in Door County.
The close proximity of the golf course to the vacation rentals makes it easy to squeeze in a round of golf during your stay in Door County. Door County is home to some of the best public golf courses in the state, with opportunities for players of all skill levels. Door County is also home to numerous prestigious private golf clubs. Because of their peninsula locations, the public golf courses in Wisconsin stand apart from the crowd.
There are courses that take place on cliffs overlooking the water and others that go through the forests and past numerous obstacles. The courses are always in top shape and include a variety of challenging holes for all golfers. If you're looking for a fantastic place to play golf, check out some of the public courses like Bay Ridge Golf Course, Idlewild Golf Course, Peninsula Golf Course, and others that are mentioned below.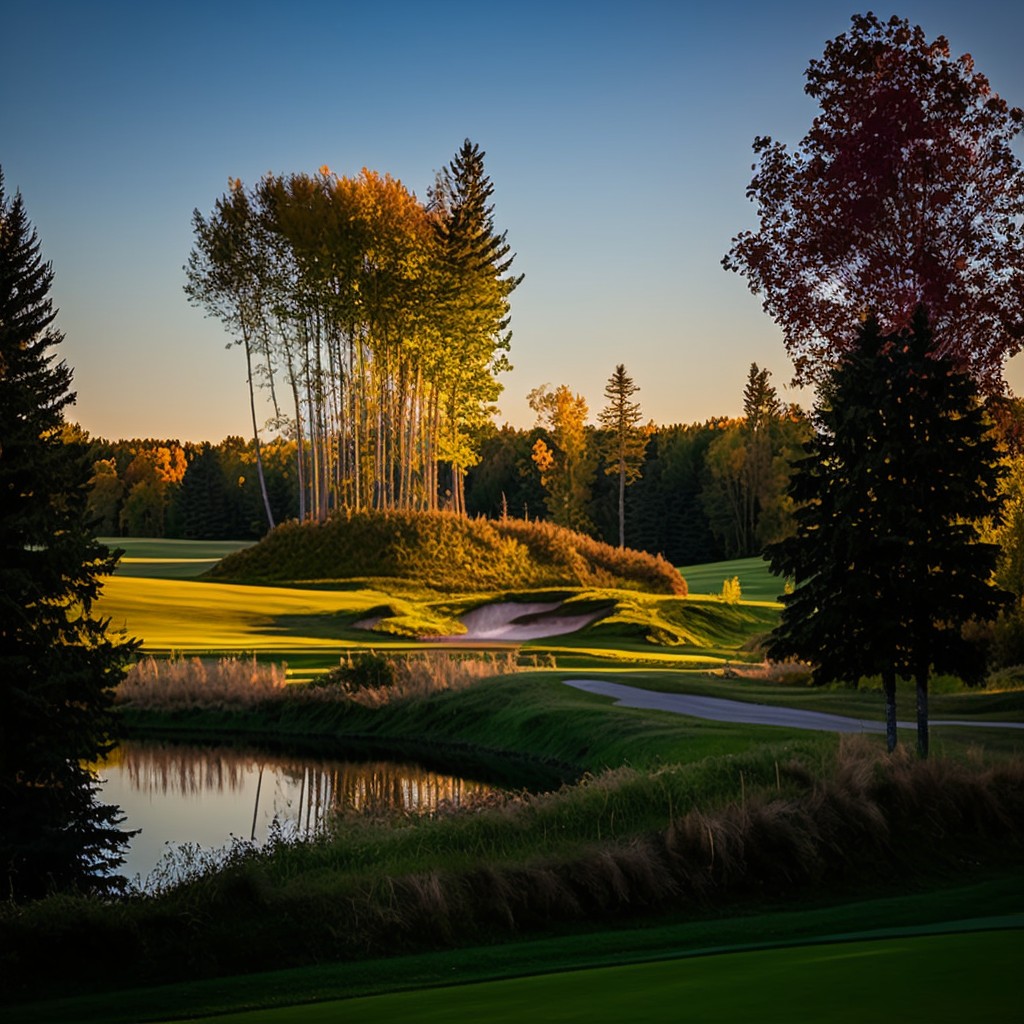 The Orchards At Egg Harbor
This course is one of many excellent public golf courses in Door County, Wisconsin. This course, located in the charming town of Egg Harbor, offers the most beautiful views of the surrounding countryside in addition to a breath of fresh air. The course is in superb shape and offers a variety of difficult holes that are enjoyable for golfers of all skill levels.
This course's nine-hole layout is unique and great for getting into a quick game. A famous apple orchard can also be found at this club, making it a great place to visit in the fall. The community at Egg Harbor provides its residents with a number of features, such as a clubhouse, fitness center, swimming pool, golf shop, and tennis court. Additionally, there is a children's playground and a walking trail. Any golfer would be lucky to play here due to the golfer's paradise and popular choice.
Phone: (888) 463-4653
Alpine Resort and Golf
If you're searching for a golf course with an unforgettable view, Alpine Resort and Golf is your ideal destination! This 18-hole course in Door County boasts one of the most picturesque sights around, with many of its tee locations providing spectacular panoramas of stunning Green Bay. If you're looking to combine a great game of golf with breathtaking scenery, this is undoubtedly the place to be!

The par-70 course encompasses a total of 6,272 yards, with the holes being split between the Front-nine and Back-nine. This 18-hole golf course provides an enjoyable experience for all skill levels as it offers a challenging yet fair test of golfing skills. With its length, its design requires players to use every club in their bag, ensuring that everyone playing on the course has a great time.

For nearly a century, this family-owned establishment has been receiving guests since its grand opening in 1921. Due to their long-standing presence on the peninsula, they are one of the earliest and most established holiday spots in the area. They have become well-known for providing visitors with an unforgettable vacation experience.

Experience the wonderful American cuisine along with a full bar at their on-site restaurant. Don't forget to bring your camera when you visit–especially for Bluff Hole, which is situated at the end of the course and has been named 'The Most Scenic Hole in the State of Washington.' Capture some beautiful memories here and make sure to save enough space on your camera!
Phone: (920) 868-3000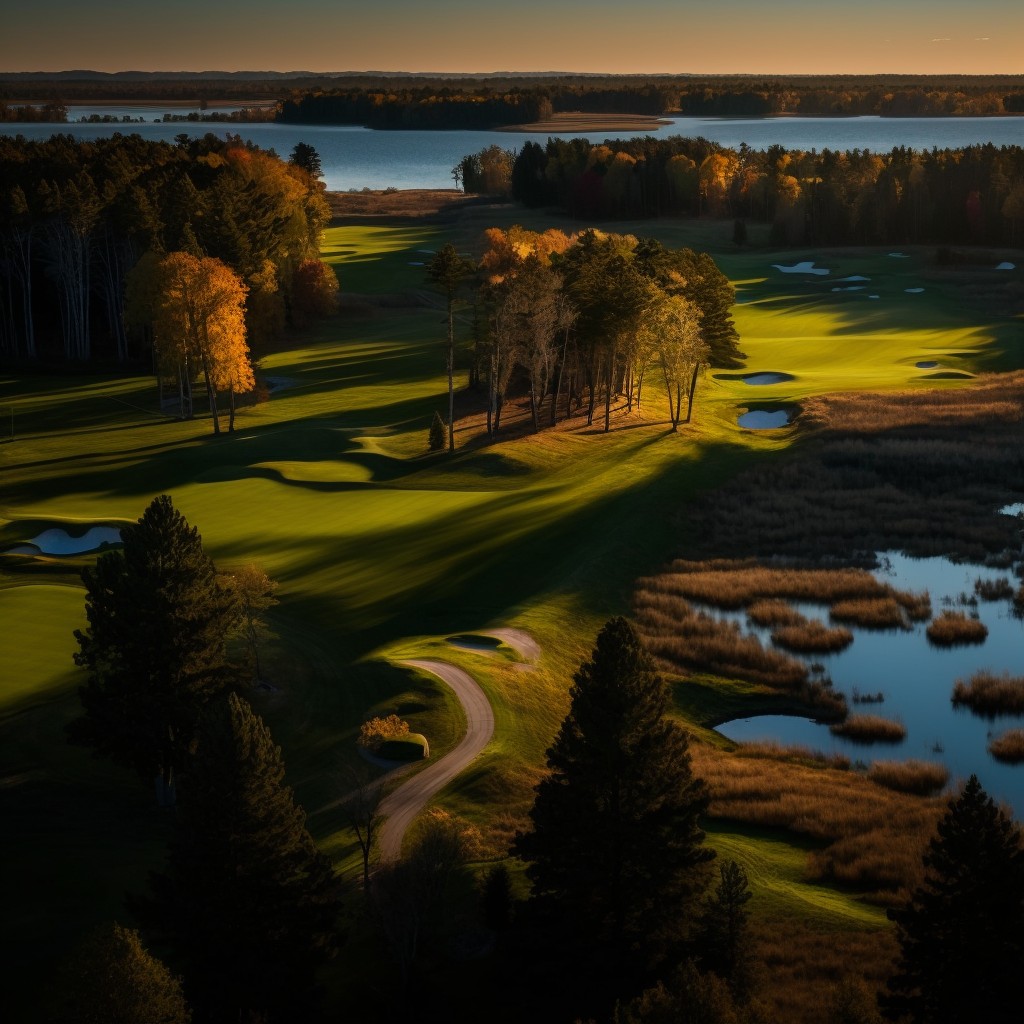 Idlewild Club
Those in search of a nearby course also have this great course to consider. This club is home to an impressive array of amenities, including a golf pro shop, driving range, putting green, chipping green, pitching green, green side bunkers, tennis courts, a pool, a dining room, a snack bar, and event space, in addition to a gorgeous 18-hole Championship course. Potawatomi, located on Sturgeon Bay's beaches, is just next door and offers a wide variety of outdoor activities including hiking, camping, swimming, boating, and fishing. If not all of your group's members are golfers or if they just value their own space, this is an excellent choice. Everyone, regardless of ability level, may enjoy this club.
Phone: (920) 743-3334
Peninsula Club
Many golfers visit this club because it is commonly considered to be among the best public courses in Door County, Wisconsin. The golf course is located inside Peninsula park, so you can enjoy the park's amenities and the acres of scenic property and scenic views of Green Bay at the same time. The golf course is always in excellent shape and presents a challenge to all golfers.
Most reviews give this club five stars, praising its beautiful scenery, challenging layout, course conditions, peaceful atmosphere, and helpful staff. Numerous respondents named this as one of their most often-used courses, and an even larger percentage said they would enthusiastically recommend it to friends and colleagues. The demanding yet fair course, as well as the well-kept fairways and greens, are perennial crowd-pleasers.
Several publications and rating agencies consistently rank this course as one of the best in Wisconsin. The golf course may become crowded on the weekends, so it's best to book a tee time in advance and arrive prepared to play. You can make a day of it even if you don't know anything about golf since the club offers cart and club rentals, expert tuition, and golf packages on its website. As a result, the condition of the course is superb.
Phone: (920) 854-5791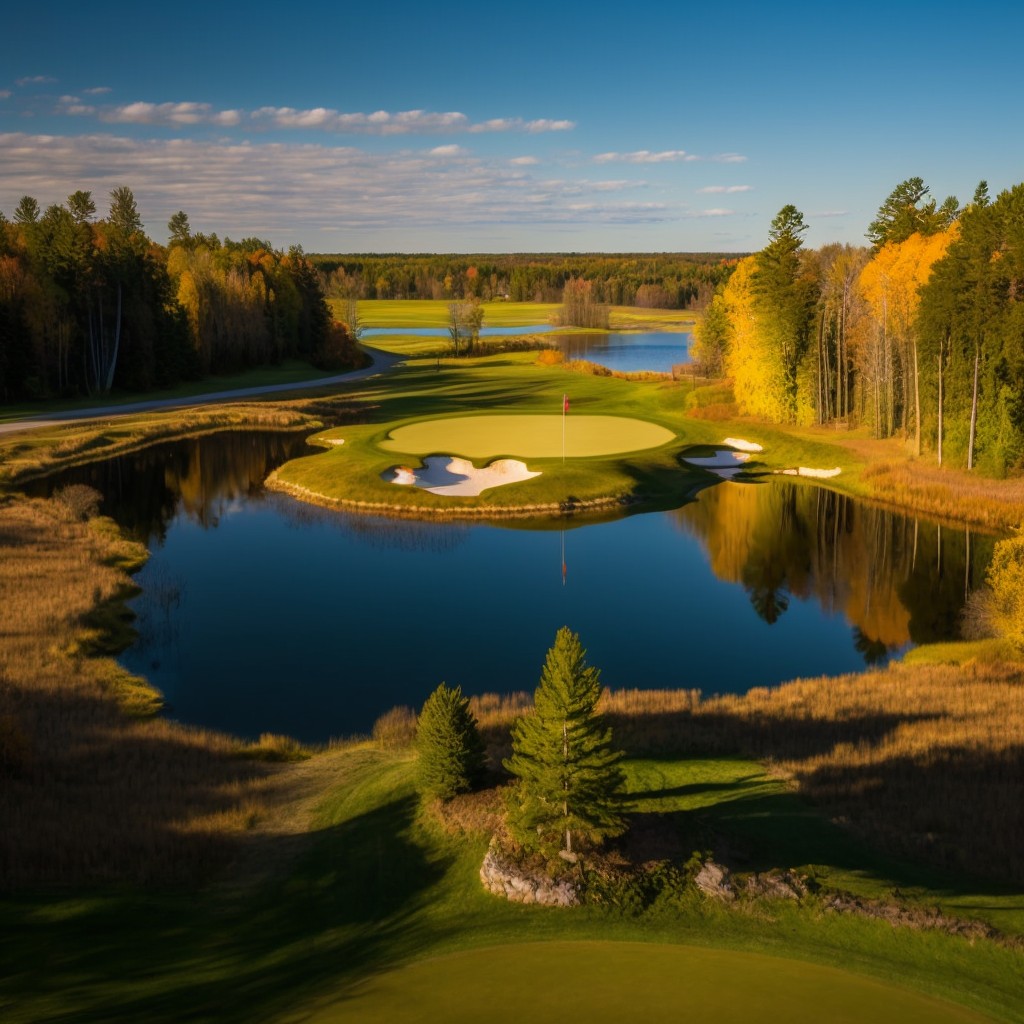 Horseshoe Bay Golf Club
Horseshoe Bay Golf Club is a unique and exclusive private facility located in Door County, Wisconsin. It has been awarded the honor of being ranked as one of the state's Top 4 Private Golf Clubs! This championship course boasts some truly stunning scenery with its winding fairways that wind through lush apple orchards. Along the way, you will be met with plenty of challenging obstacles requiring both your physical and mental golfing abilities to conquer them.

This 18-hole championship golf course, designed by renowned architect Rick Robbins who has created more than sixty courses across the globe, offers an ultimate challenge to golfers. With a par of 72 and covering an expanse of approximately 7,000 yards, it provides ample room for players to demonstrate their talent and finesse on the green.

In addition to this remarkable practice facility, it offers a putting green, chipping area, and driving range that have been constructed with the utmost commitment to sustainable practices; they employ eco-friendly products and are committed to reducing water usage on the course. Furthermore, there are also three restaurants conveniently located on site for all your dining needs!
Phone: (920) 868-9481
Deer Run
Possibly the best golf course on Washington Island, the 9 hole regulation course provides a unique combination of challenge and enjoyment for all skill levels. With elevated tee boxes and raised greens, even the most experienced players are sure to find a stimulating round of golf here. But it's not just those with extensive experience that can benefit from the course – its fun layout and relaxed atmosphere make it an ideal place to come play regardless of your ability level.
At Deer Run Golf Course, there is no set dress code; however, they do encourage wearing golf apparel that features officially licensed Deer Run merchandise, which can be found in the clubhouse retail area. Additionally, gas and pull carts are both available for use at the course and club rental is offered as well. The pro-shop also offers basic retail items should you need to pick up something before your round. And don't worry about making a tee time – they don't take reservations there!
Phone: (920) 847-2017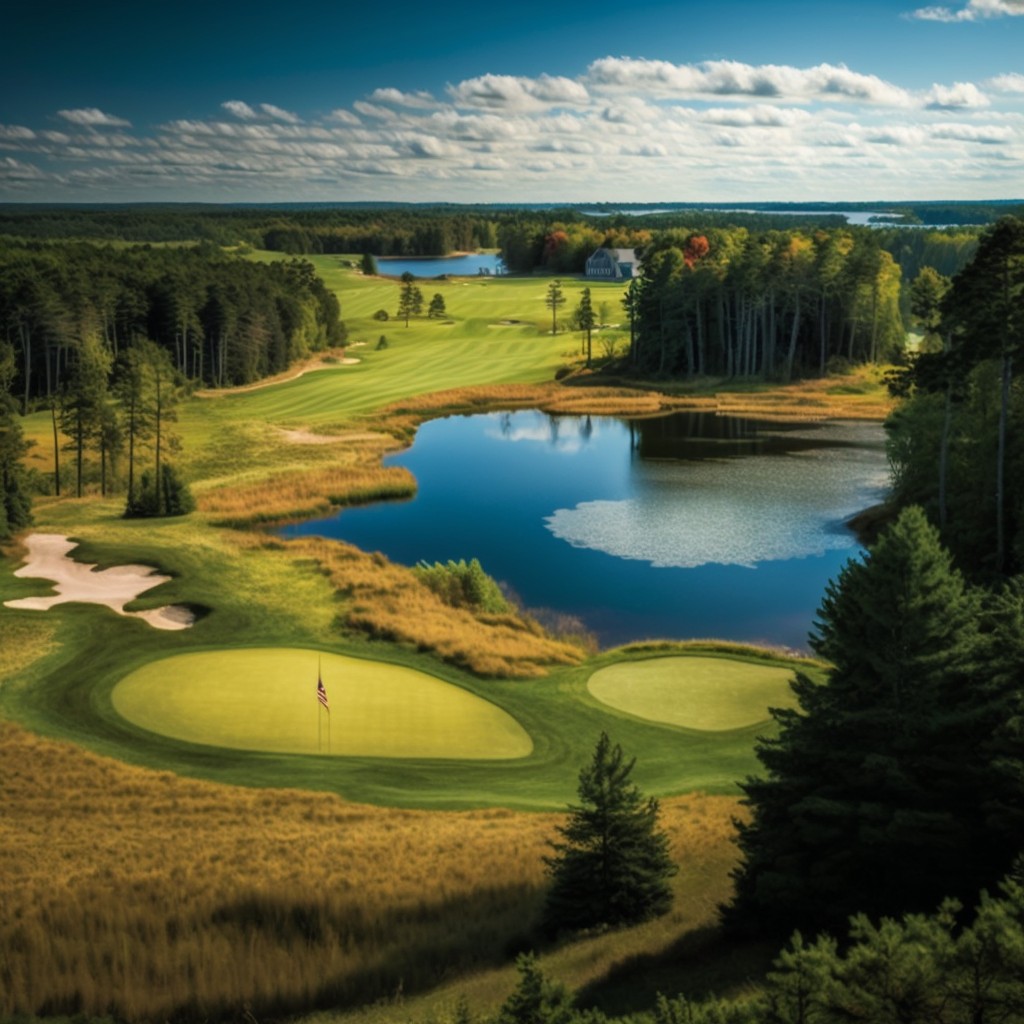 27 Pines
Despite not being as well-known as other golf courses, the 27 Pines Golf Course is in Sturgeon Bay. This golf course is a nine-hole layout with a par of 27. It offers an enjoyable challenge for players of all abilities and is great for those looking to gain experience in the game or just have some fun on the links. This course provides an excellent opportunity to work on different aspects of your game as each hole has its own unique character and requires a different approach. The par 27 layout allows you to practice club selection, accuracy, shot shaping and distance control while enjoying plenty of variety throughout the round.
Perfect for young, and less experienced golfers, the shorter holes offer a reduced challenge, and instead provide an excellent chance to simply have fun out on the golf course. These shorter holes are an ideal way for novices to begin their golfing journey as they can play without feeling overwhelmed by tough obstacles or difficult terrain. They will have the opportunity to take pleasure in playing the sport without having to worry about completing long, challenging shots.
Phone: (920) 746-8762
Cherry Hills
Cherry Hills is a spectacular 18 hole, par 72 public golf course set in the picturesque landscape of Door County, Wisconsin. This remarkable course features gentle elevation changes and strategically placed bunkers that provide an unforgettable challenge to skilled golfers while remaining equitable for recreational players. The rolling greens present yet another layer of difficulty that can test even the most experienced golfer but still allow for an enjoyable experience for all levels of play.
Cherry Hills has made a triumphant comeback and is now back in its prime. Their team of professionals are devoted to delivering an extraordinary experience and value for all members and visitors, with a heightened concentration on the calibre of the course and the satisfaction of our players.
Visiting Cherry Hills in Door County is always something to look forward to every year, thanks to the newly renovated rooms and constant course improvements. Their inviting accommodations and exciting activities make this a perfect destination for your next getaway. With plenty of fun activities, delicious dining options, and luxurious amenities, you can be sure that a stay with them will be enjoyable and memorable. So come join them at Cherry Hills – stay, play, and enjoy!
The luxurious lodge at this golf resort offers breathtaking panoramic views of the course from every room, providing guests with a truly unforgettable experience. A spacious bar & grill room provides visitors with both indoor and outdoor seating options, as well as an ample selection of refreshments and light meals. Additionally, the resort features a grass practice facility that allows players to hone their skills before taking on the challenging course. Finally, the onsite golf shop is well-stocked with all of the latest equipment and apparel for the avid golfer.
Phone: (920) 743-3240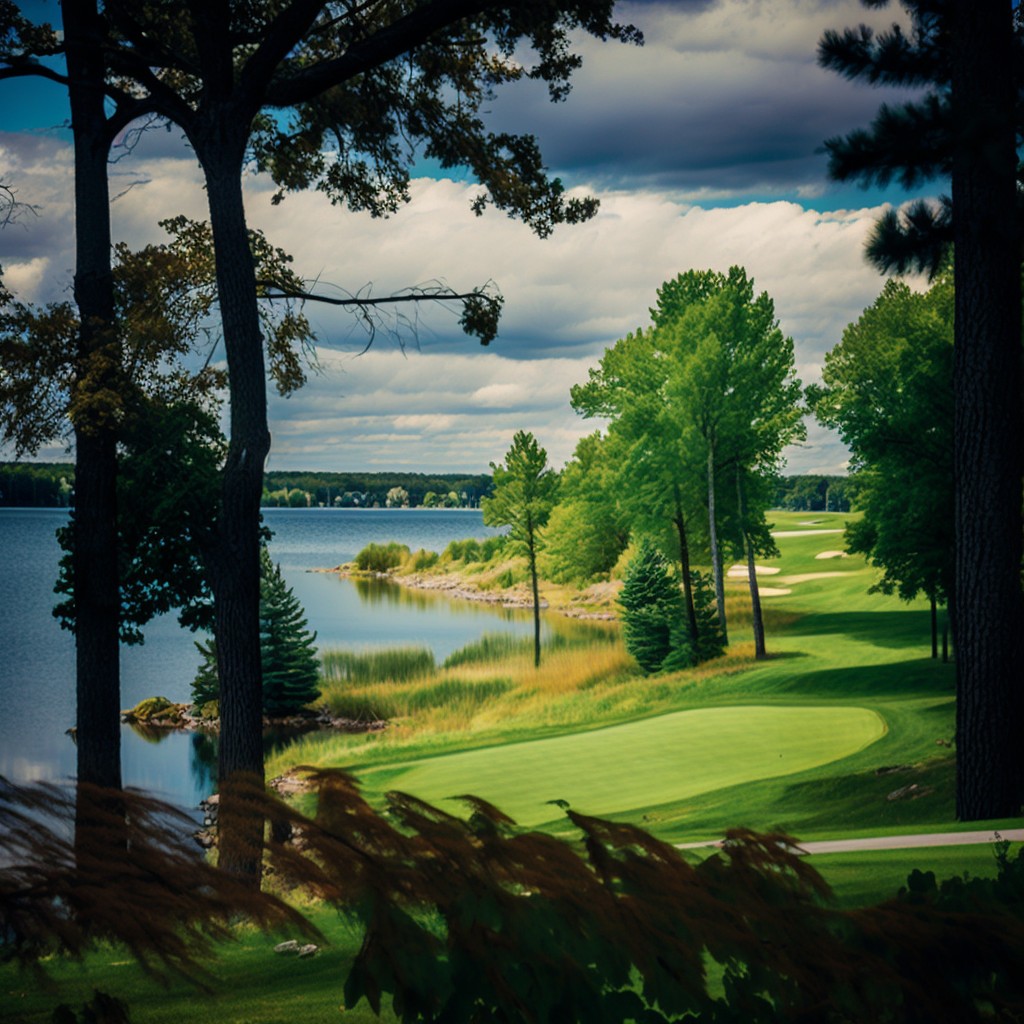 Maxwelton Braes Golf Course
Maxwelton Braes has justifiably earned the title of "golfer's paradise," owing to its remarkable 18-hole championship golf course, which is widely recognized as one of the finest in the entire county. It is a veritable haven for those who take pleasure in this sport and can easily be considered an idyllic destination for avid golfers.
The 6,041-yard, par-70 championship golf course carries a timeless tradition, opening its fairways in 1929. A variety of obstacles await, including green contours, surrounds, bunkers and wide fairways. All skill levels are challenged with a combination of shorter par 4s and 5s as well
In the Golf Shop they offer here provides a comprehensive range of golf accessories to meet all your needs, including balls, gloves, tees, and sunblock. They also provide the services to hire out riding golf carts, pull carts and clubs for rental – so you can enjoy a great game of golf without having to buy the equipment!
The Clubhouse provides an extensive selection of drinks, snacks and food items, ranging from soda and beer to classic sandwiches and hotdogs. Guests can enjoy a wide variety of refreshments while they relax in the comfort of this inviting establishment. With its vast selection of nourishment, the Clubhouse is sure to satisfy everyone's cravings.
Phone: (920) 421-4653
Little Sweden Golf Course
At Little Sweden, you don't have to worry about booking a tee time or feeling any pressure – simply step out your door and in less than sixty seconds you can be enjoying the PGA-recognized nine-hole golf course. Whether you're an experienced golfer or just starting out, this is sure to provide an unforgettable and thrilling experience that's full of fun! No matter your skill level, take advantage of the convenient location and come relax on this beautiful course without any stress.
Each tee on the immaculately-groomed course offers a unique, spectacular view that will take your breath away. As you traverse up and down the bluff, you are enveloped in lush forestry while also enjoying picturesque views of the rolling countryside.
Phone: (920) 868-9950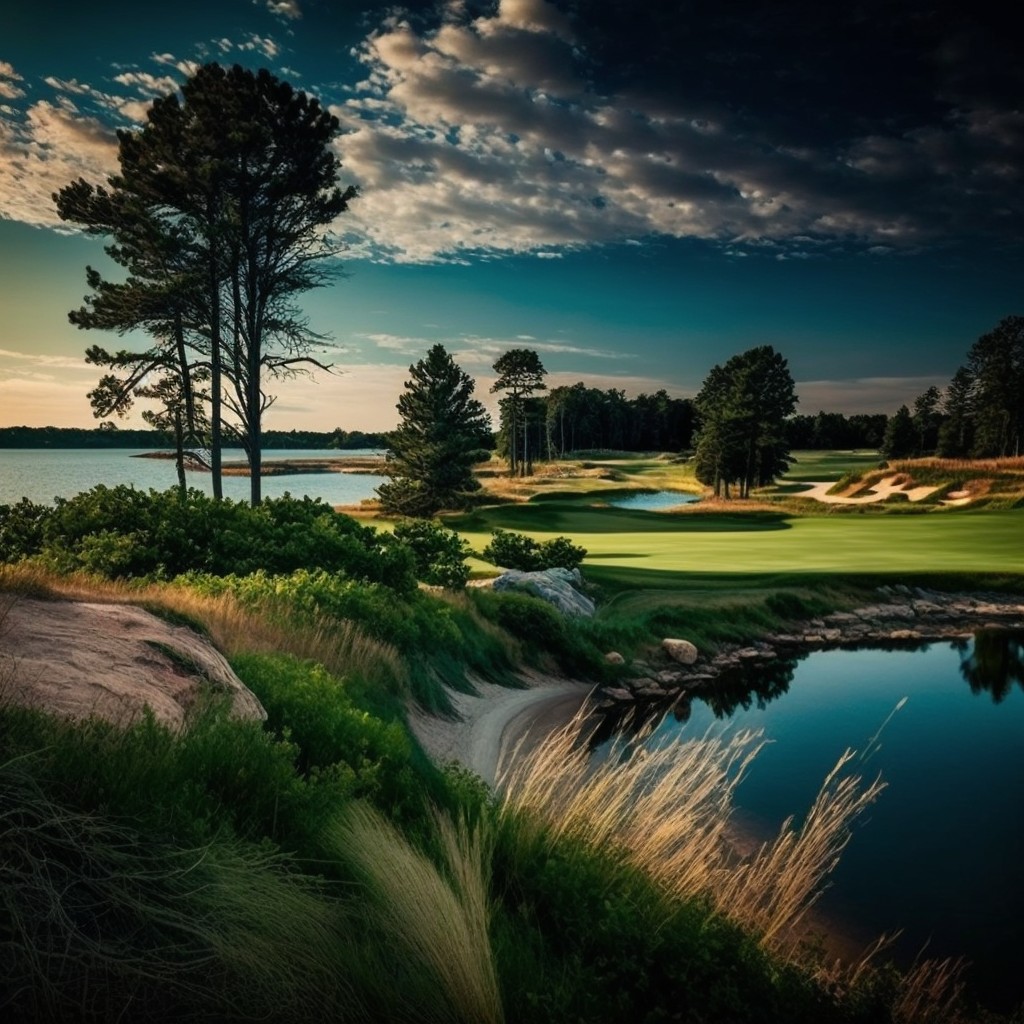 Conclusion
Some of the most beautiful lands in the county are home to these golf courses, which are among the finest in the county. There are plenty of other great courses in the area, including the ones at Alpine Resort – Alpine Golf Course, Cherry Hills Golf, Stonehedge Golf Course, Horseshoe Bay Golf Club, Door County Golf Course, Pines Golf Course, Deer Run Golf Course, Cherry Hills Golf Course, and Maxwelton Braes Golf Course, all of which offer stunning scenery and friendly, helpful service.
Many additional things may be done in Door County, such as going sightseeing, dining at great restaurants, and shopping. You may find a course that fits your budget and your handicap here, as well as a decent challenge since the courses here are well-designed to provide both. Door County has a number of excellent golf courses that are fun and challenging for players of all experience levels.
We want to hear from you! Let us know your comments below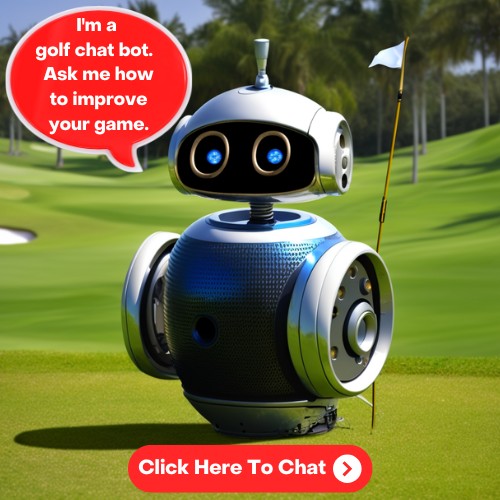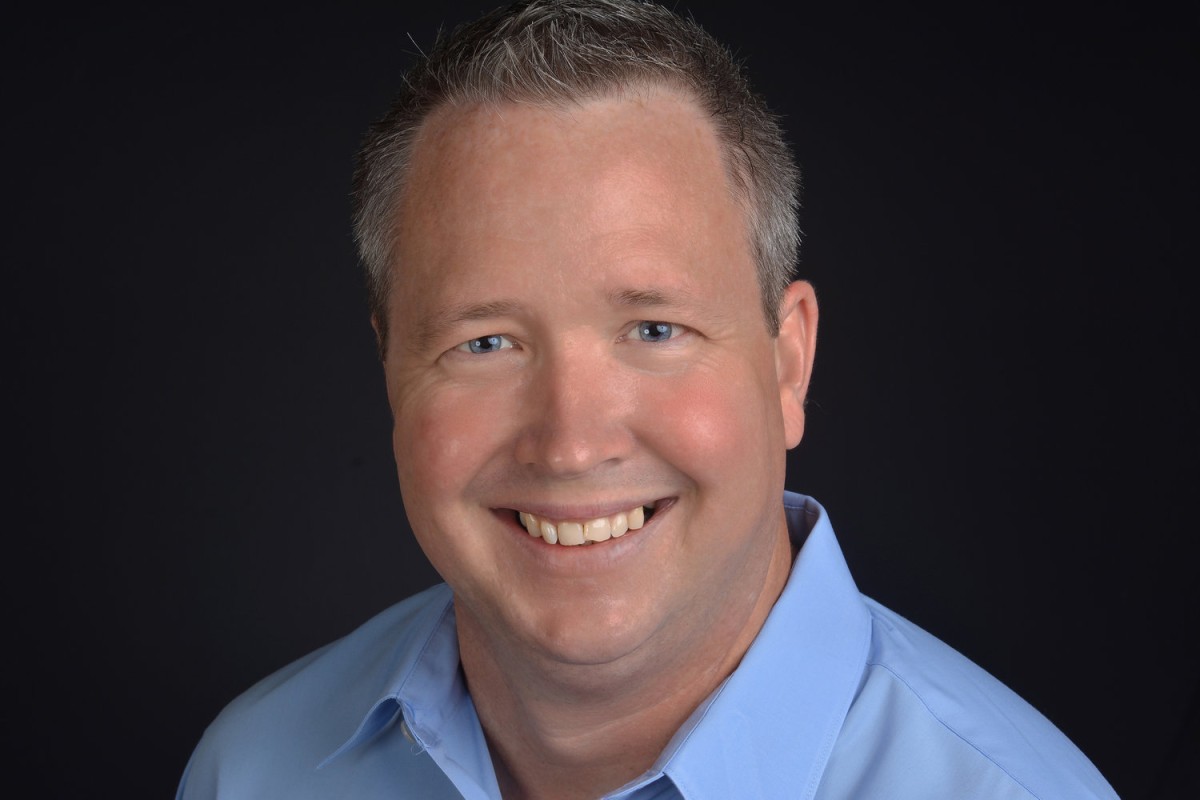 ABOUT THE AUTHOR
Jim has been an avid golfer and golf fan for over 40 years. He started a YouTube channel called Golf Plus about a year ago and it has been wildly successful. It only made sense to expand and reach more golfers with this site and social media. You can learn more about Jim and Golf Plus Media Group by visiting our About Page.