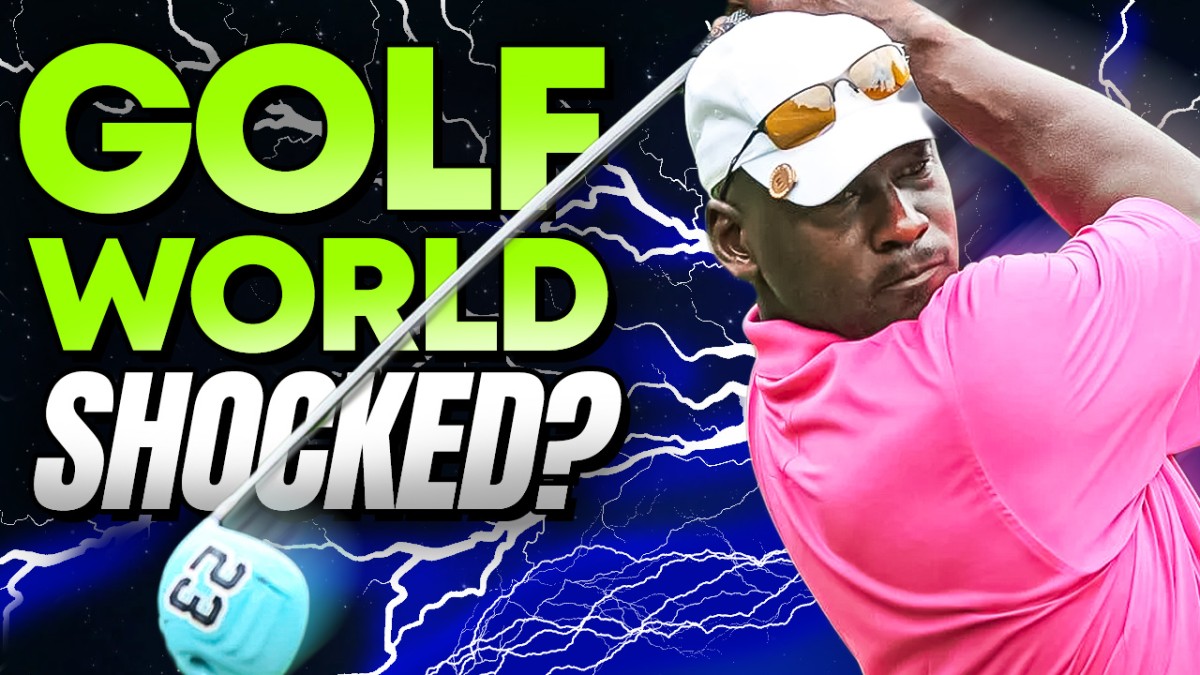 Michael Jordan might be the greatest basketball player ever, but you have never met a golf fanatic like him.
Like most people, Jordan started golfing as a hobby, but, over the years, he has become an irredeemable golf-head.
As we all know, golf and basketball are worlds apart. So how did Jordan marry the two of them? Hey, what can we say? The man is sleek, and it's his private business.
Actually, golf's stark contrast with basketball was all Jordan needed to convince him. He'd spent his youth on basketball courts. And those arenas were relatively confined when compared to golf courses. He needed the serenity and the freedom of chasing a tiny ball across acres of greenery.
But, of course, those things are not enough to get a man like Jordan hooked on a sport. He chose golf mainly because the game challenged him.
You have to remember he was the best player when it came to attacking the rim. He could always go out on the basketball court and feel invincible. But, when he started golfing, he enjoyed it because it humbled him. On the golf course, he was less than a god. He was human.
---
Click Below To Watch The Full Video
---
Michael Jordan Gets Introduced To Golf
Many people don't know this. But back when Jordan was at the University of North Carolina, he shared a room with his pal Buzz Peterson. And it was Peterson who introduced him to Davis Love III who in turn introduced Jordan to golf. And you could imagine they were happy to see each other. You know, Jordan and golf.
Initially, he just watched others play and drove them around in a cart. He only went to the course to soak up her beauty. Yes, we're still talking about golf.
But she scared him, and that's how you know a staunch perfectionist. Here was a man who thought about nothing else but success. So, naturally, the idea of trying his hands at something he wasn't good at daunted him.
But, eventually, he did it. He officially picked up the club sometime in his final year, around the time he joined the Bulls. And as incredible as it sounds, he played his first round against Love III, a future Hall-of-Famer. This was when Davis himself was still a North Carolina Tar Heel.
---
NEW You Can Now Listen To This Article
---
Michael Jordan Is The GOAT
Coincidentally, this was also the period Jordan peaked on the basketball court. But was it a coincidence?
No, don't think so. Jordan was a hyper-energetic dude, and his adrenaline-fueled game came with its downsides. It meant his muscles were always twitching, but, on the golf course, he could slow down.
He could concentrate his energy on a game that was designed to test the limits of human patience. In fact, he was known to play a round before games sometimes.
We all need that thing that helps us clear our heads, and, for Jordan, golf was his go-to thing. And ever since he discovered this ancient medicine, he's been using it like a bad singer uses autotune.
How Good Is Michael Jordan At Golf?
During his active years on the court, his on-course time was limited. Then, it was more of a part-time thing as he was busy bossing the NBA. But since he hung those iconic Air Jordans for the last time, it's been full-time golfing.
He probably plays more than some pros. In fact, it would take something extremely important to stop him from getting in his daily rounds. Once, on a day he probably had nothing else to do, Jordan played 63 holes. To put this in context, that's 9 holes shy of the standard 72-hole tournament format! That's a joke, right? No, it's not.
So with so much practice time, how good do you think Jordan has gotten?
In 2019, he told RSNG that he had a handicap of +4, so he's close but not up to scratch.
Still, the man who hung in the air in the 80s and 90s seems to have gotten the hang of it.
He's come a long way from that guy who made just one par in his first round many years ago.
According to Rickie Fowler, Jordan is pretty good. Fowler told The Ringer's Slow News Day that he found playing with Jordan beneficial, and his strength is mainly around the greens.
Jordan's a short-game wizard? Who would have thought?
Due to his competitive nature, Jordan loves to play for something, and he's famous in golf circles for his legendary wagers.
Richard Esquinas, who used to golf with Jordan, wrote in his book, Michael & Me: Our Gambling Addiction, that Jordan owed him $1.2 million in golf bets.
Now, that's a lot of money to lose in golf games, but it's loose change to the world's first billionaire athlete. And to think that book was published in 1993 tells you how far back Jordan's golf obsession goes.
Tiger Woods and Michael Jordan
He once got into it with the world's second billionaire sportsman Tiger Woods. In 2009, the two were at Bethpage Black on Long Island, a course notorious for its challenging setup. Jordan was about to tee off when Tiger, being himself, decided to prod him a little.
This was back when the two were still buddies. Tiger knew Jordan wasn't the best golfer, especially not on that course. So he wagered on Jordan not shooting more than a 92. Man! That's how low he rated MJ's game. But Jordan, also being himself, took up the challenge. That wager made him nervous at the start, but he picked up his game and made an 86.
Later, he told the reporters to tell Tiger he didn't take checks.
So, for underestimating Jordan's golf skills, Tiger owed him a fraction of his fortune.
Their friendship is one of those you think about, and go, that's just unfair. How can those two be pals? You think of them sitting on Mount Olympus and looking down at the common folks.
Who Does Michael Jordan Think Is The GOAT In Golf?
Interestingly, Jordan doesn't think his old friend is the GOAT in golf. For him, golf's GOAT debate can be compared to that of basketball.
Bill Russell won a mind-blowing 11 NBA Finals with the Boston Celtics while Jordan won six rings with the Chicago Bulls. Yet, according to Jordan, you can't say one was better than the other because they reigned in different eras. So the fans of Jack Nicklaus and Tiger Woods, especially those who didn't watch Jack in his days should just appreciate the two mavericks for what they've achieved.
Jordan's take on golf's GOAT might seem boring to those of us who want a controversial answer. But, hear this, he is a GOAT who hates boring golf. If you ever find yourself playing directly ahead of him, you've gotta keep your clubs swinging.
Why? He hates slow play, and some people at his home course at the Bear's Club in Jupiter, Florida had been committing the deadly sin.
Before you hear his solution to this problem, you should know how truly golf-mad this man is.
Michael Jordan's Golf Course Grove 23
According to Green Magazine, Jordan was a member of 12 private golf clubs and he owned over 40 golf sets. In addition to that, he had a 3,500-square-foot putting green in his backyard where he usually did 36 holes.
Now, imagine loving car racing so much that you build your own circuit. That's exactly what Jordan did for his golf-mania.
To get away from those obnoxious, sluggish golfers, he built his own private golf club with a state-of-the-art clubhouse in Hobe Sound, South Florida. Jordan had everyone talking when pictures and videos from Grove 23 started sifting into the media space.
The club is modeled after the legend and preferences of its owner.
Starting with the 23 in the name. It's stylized in Roman numerals as X–X–I–I–I, and it represents the iconic Jersey number of you-know-who. The designers of the clubhouse also fashioned its features around Jordan's life and hang time—a homage to His Airness.
And the main attraction. The golf course is a magnificent piece of art. It was specially designed for speed, and why not? If Jordan were a police officer, he'd ticket you for driving below the speed limit.
When he's out on the golf course, he loves to keep things fast-flowing. That's why the course is in the double-helix shape of the DNA. It can be played in 4 combinations of two 9-holes or a combination of 6- plus 3-hole loops to facilitate quick play. So, 18 holes can go very fast at Grove 23.
The super-private golf club is the crown jewel of Jordan's golf journey. Also, it's a beast to play on.
His conversation with the course designers must have gone like this.
"So, on a scale of 1 to 10, how difficult do you want this to be?"
And Jordan, with a mischievous smile, must have replied, "10."
Watch Rickie Fowler telling Golf's Subpar Show Grove's nickname,
If you want to know everything about Grove 23, check out our video on all the secrets of Michael Jordan's private golf club.
Michael Jordan The All Around Athlete
Jordan has played three major sports with different levels of proficiency. His double three-peat career in basketball needs no introduction. Then there was his stint in Minor League Baseball with the Birmingham Barons, and, of course, golf.
So which of these three does he think is the hardest?
He was at the 43rd Ryder Cup at Whistling Straits when he sat down with Stephen Curry for a conversation on their shared love for golf.
Curry wanted to know how Jordan got into golf, and, for Jordan, it was because.
There you have it. Even for one of the greatest athletes in history, golf is hard. So the next time you score a quintuple bogey, just think of Jordan doing the same.
The giant centers he went up against in the paint didn't scare him like a 5000-square-foot green surrounded by hazards. This is because you can't finish golf. There's always room for improvement, and Jordan knows.
He gave his best explanation for choosing golf in retirement when he said, that his competitive nature wants him to win on the golf course just like it did with basketball.
Transcript and video used with full permission from our YouTube channel Golf Plus
Related Article: Check this out Link
Other Related Videos:
We want to hear from you! Let us know your comments below…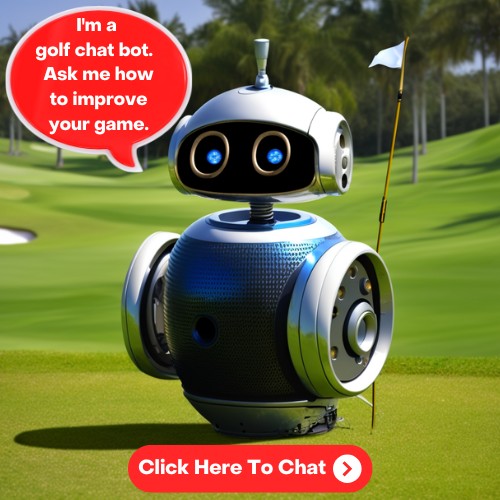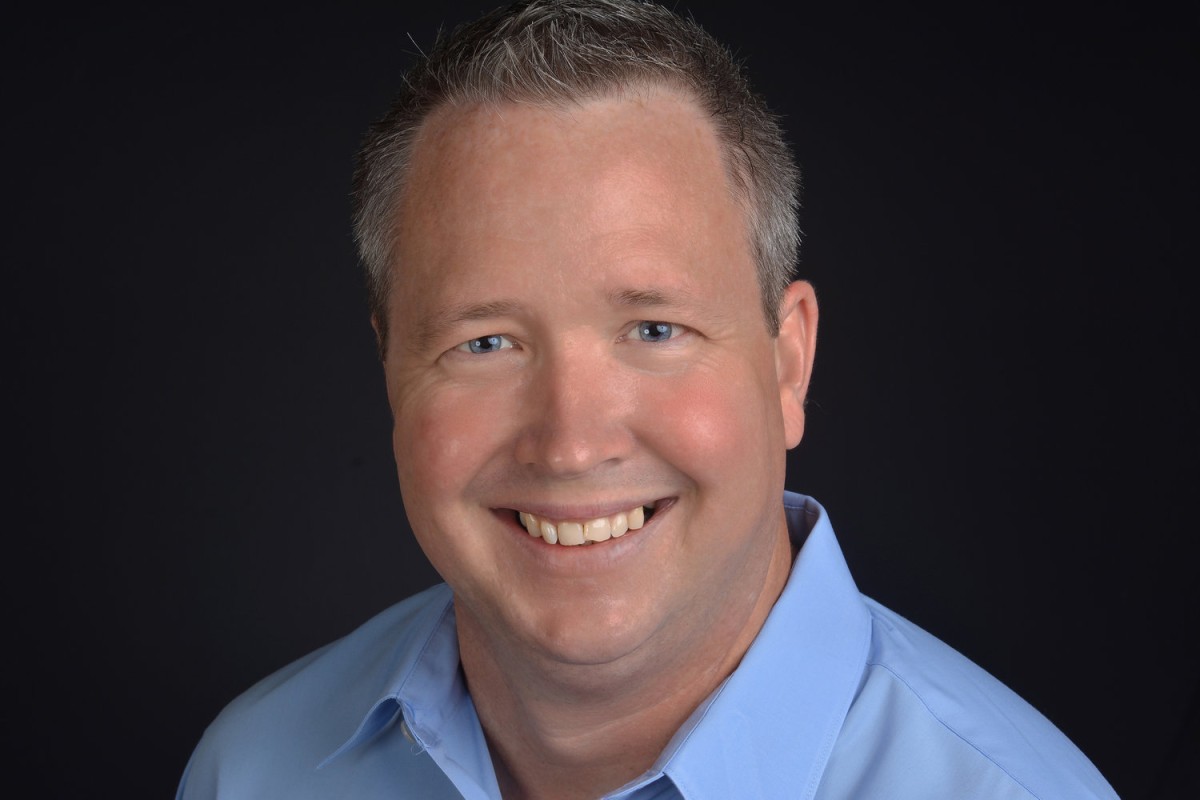 ABOUT THE AUTHOR
Jim has been an avid golfer and golf fan for over 40 years. He started a YouTube channel called Golf Plus about a year ago and it has been wildly successful. It only made sense to expand and reach more golfers with this site and social media. You can learn more about Jim and Golf Plus Media Group by visiting our About Page.