This year's U.S. Open is set to be a historic event, with the possibility of not one but two Kuchars in the field! While veteran pro golfer Matt Kuchar still has to go through final qualifying, his 15-year-old son, Cameron, has already made the cut.
After impressing onlookers with incredible talent and unshakable poise, Cameron shot an impressive 3-under 69 during his 18-hole local qualifier at the challenging Wellington National Golf Club in Florida. He secured second place with just one bogey on his final hole and clinched one of only five final-qualifying tickets.
Cameron, a rising star and a Class of 2026 recruit, has already played alongside his dad at the prestigious PNC Championships for three consecutive years. But now, with a spot in the U.S. Open up for grabs, this father-son duo is ready to take their game to the next level and make history together.
So gear up for a summer of excitement and anticipation as we wait to see if both Kuchars will take to the green for one of the most significant events in golf. But what do we know about the younger Kuchar? What do his father and other pro golfers have to say about him?!
---
Click Below To Watch The Full Video
---
Cameron Kuchar Is On Golf's Fast Track
Cameron Kuchar, the 15-year-old son of PGA Tour Pro Matt Kuchar, is on the fast track to stardom. Cameron has just made it through the very difficult and challenging US Open local qualifier in Florida, keeping his hopes high to be able to play in one of the summer's most significant events.
With his father's guidance and the support of other coaches, Cameron has been honing his skills and showing off his talent in various junior tournaments and events. And with a three-under-par 69 at Wellington National Golf Club, he proved he's ready to take on the big leagues.
---
NEW You Can Now Listen To This Article
---
This Isn't Cameron's First Rodeo
He's played alongside his father in the prestigious PNC Championship for the past three years, rubbing shoulders with significant champions and other PGA Tour stars. And with each passing year, Cameron has gained valuable experience and developed his game even further.
As a high school sophomore, Cameron has a bright future ahead of him, and the golf world is excited about what's to come.
The PNC Championships
Matt and Cameron Kuchar have already made history by playing together in two PNC Championships, with a T-5 finish in 2020. And with Cameron's impressive skills and talent, it's no surprise he's already making waves in the golf world at just 15 years old.
To even enter the U.S. Open qualifying, you need a Handicap Index of 1.4 or lower – a feat that both Matt and Cameron have achieved. It's clear that this family is no stranger to excellence on the course.
But let's not forget Matt's decorated resume regarding USGA events. As the 1997 U.S. Amateur winner and a seven-time top-20 finisher in the U.S. Open, he's a true legend. And now, with the chance to play alongside his son in the upcoming U.S. Open, Matt can add another highlight to his already impressive career.
Matt Kuchar Has Had An amazing Career
Matt Kuchar is a name synonymous with excellence in the world of golf. With a decorated career spanning over two decades, Kuchar has won a Major Tournament and eight PGA Tour events since turning pro. The most recent victories came at the 2019 Sony Open in Hawaii.
Kuchar has an impressive record of 14 runners-up, 15 third-place finishes, and 115 top-10 finishes on the PGA Tour. Out of the 522 tournaments he has competed in, he has made the cut 378 times, demonstrating remarkable consistency and perseverance.
In the 2022-23 PGA Tour season, Kuchar has already secured four top-10 and six top-25 finishes, with only four missed cuts out of 13 tournaments. His best result so far this season was a T3 in the QBE Shootout, an unofficial tournament. His current world ranking is at No. 47, proving he's still a force to be reckoned with on the greens.
However, Kuchar still needs to play well to qualify for this year's US Open, just like his son Cameron. He missed the cut last year unfortunately for the first time since 2007, but he's determined to secure his exemption this time around. To do so, he'll have to stay in the top 60 by either May 22 or June 5, adding some extra pressure to his already stellar career.
We can only imagine Matt's pride and joy in watching his son follow in his footsteps and carve out his path in the golf world. Making the cut alongside Cameron in the U.S. Open would be their ultimate dream- a moment they'll cherish for a lifetime.
What Does Matt Kuchar Say About His Son?
How well is Cameron playing in the PGA?
Peter Kuchar might have boasted a top-10 finish in his lone appearance with his son Matt at the PNC Championship, but he couldn't match the impressive debut of his grandson, Cameron. In 2020, Matt and Cameron Kuchar smashed a remarkable 14-under 58 in the scramble format to grab an early lead of two strokes over Vijay Singh and his son, Qass.
This wasn't Cameron's first rodeo, having already played in the PNC Championship with his dad in 2018 and finishing T-9. However, they made a grand entrance this time, with the 13-year-old hitting birdies on 10 of the first 11 holes and 14 birdies throughout the bogey-free round, including Nos. 1-6, 8-11, 13, 15, 17, and 18.
Matt Kuchar expressed his delight at his son Cameron's performance during their successful outing at the PNC Championship in 2020. As a father and mentor, Kuchar was thrilled to witness how his 13-year-old son dealt with the challenges on the course, and he couldn't have been prouder of Cameron's impressive display of golfing prowess. The two had a wonderful time playing together, and Kuchar was delighted to see his son play some "spectacular golf." It was a special moment for Kuchar as he sat back and watched his son shine on the course. He said it was thrilling to observe Cameron playing such unbelievable golf, and it seemed that the day couldn't have been any better as a father. Having him in the various situations was a special moment for me and it was exciting to witness his response.
Fresh off a win with his son as his caddie at the QBE Shootout, Kuchar qualified for the highly anticipated PNC Championship's 36-hole exhibition. Kuchar earned his spot in the prestigious tournament thanks to his impressive 2012 Players Championship title, just one of his nine career Tour victories. It's worth noting that each of the 20 teams in the PNC Championship features at least one member who holds a major championship or the coveted Players title.
Tiger Woods Shares His Thoughts
But Tiger Woods made an even more exciting comment about Cameron's A-game. The golf gods must have orchestrated fate to bring these legendary golfers together at the Riviera, as Tiger Woods and Matt Kuchar caught up before the Genesis Invitational. The air was electric with excitement and anticipation as they chatted about their sons' golf particularly Charlie and Cam's recent round. It was a topic that couldn't be avoided when two passionate golf dads got together.
But the conversation turned unexpectedly when Matt Kuchar revealed that his teenage son, Cam, was gearing up to compete at the Honda Classic pre-qualifier. Tiger's jaw dropped in awe and admiration as he realized he was in the presence of a rising young star.
As Tiger Woods and Matt Kuchar chatted about their kids playing golf together, Kuchar shared some wise words. Playing is what all parents want their kids to do, and it is why they should make it a priority anytime. Woods nodded in agreement and added that his son Charlie is eager to do it more often. Tiger's smile showed his pride in his son's passion for the sport. It's always heartwarming to see fathers bonding over their children's love for golf, right?
Matt Kuchar Makes The Move To Florida
Although Matt Kuchar may be a PGA Tour veteran, his latest move to South Florida is not about something other than advancing his career. Instead, Kuchar seeks top-notch athletic opportunities for his teenage sons, Cameron and Carson. While Cameron has followed in his father's golfing footsteps, Carson has taken after his mother's passion for tennis. Kuchar and his wife, Sybi, uprooted their family from St. Simons Island, Georgia, after 12 years to settle in South Florida, where they hope their sons can continue to excel in their chosen sports. The Kuchar family now calls the Bear's Club home, taking advantage of the world-class venues in the area. For Kuchar, it's not about his success but the success of his boys.
The move to South Florida has provided Matt Kuchar and his family with world-class venues and an excellent opportunity to pursue their sports at a higher level. It's not just Matt and his family who have been impressed by the area. Jay Berger, the father of PGA Tour pro-Daniel Berger, also endorsed the place. Jay, a tennis coach for the U.S. Olympic team, is now coaching Carson Kuchar in tennis. Carson wants to follow in his mother's footsteps and be great at tennis.
On the other hand, Cameron Kuchar is learning from his dad, who has turned into his training partner. It's evident that the Kuchar's are serious about their sons' sports careers and are taking all the necessary steps to help them achieve their goals.
Matt Kuchar may have the luxury of sleeping in his own bed and driving his car to tournaments for the first time in his career, but that doesn't mean his entire family will follow him to every event to offer their support. Instead, his wife and two sons have their own interests and responsibilities, including school and training, which means they can only watch him play in person sometimes. But this is all part of Matt and Sybi's plan when they relocated to South Florida: to give their sons the best opportunities to pursue their sports interests and passions.
Transcript and video used with full permission from our YouTube channel Golf Plus
Related Article: Check this out Link
Other Related Videos:
We want to hear from you! Let us know your comments below…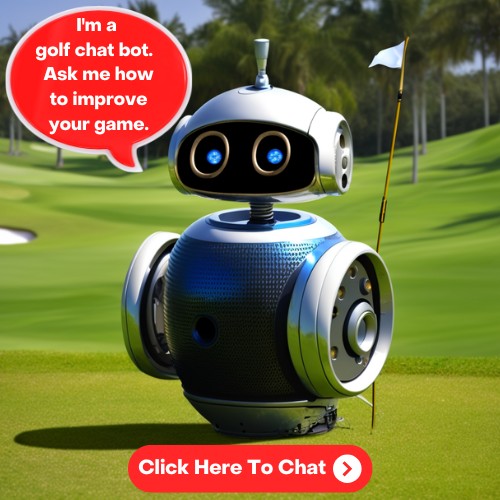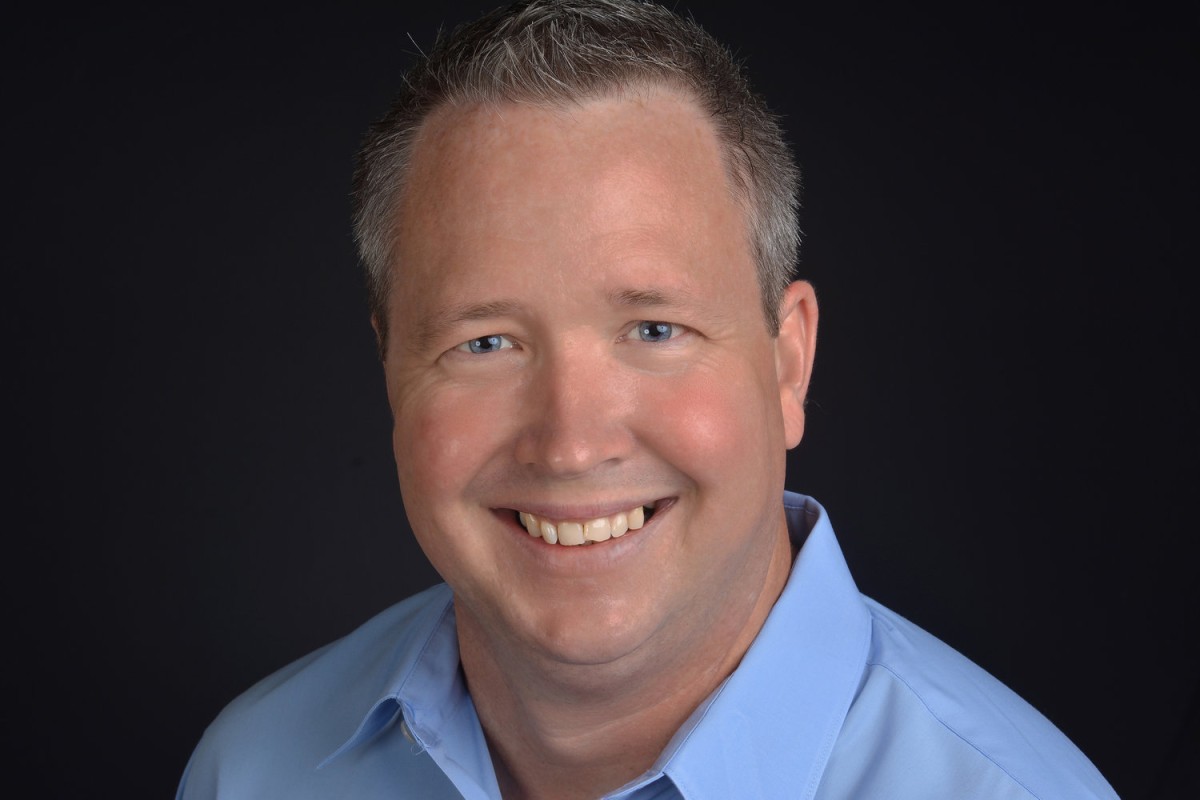 ABOUT THE AUTHOR
Jim has been an avid golfer and golf fan for over 40 years. He started a YouTube channel called Golf Plus about a year ago and it has been wildly successful. It only made sense to expand and reach more golfers with this site and social media. You can learn more about Jim and Golf Plus Media Group by visiting our About Page.