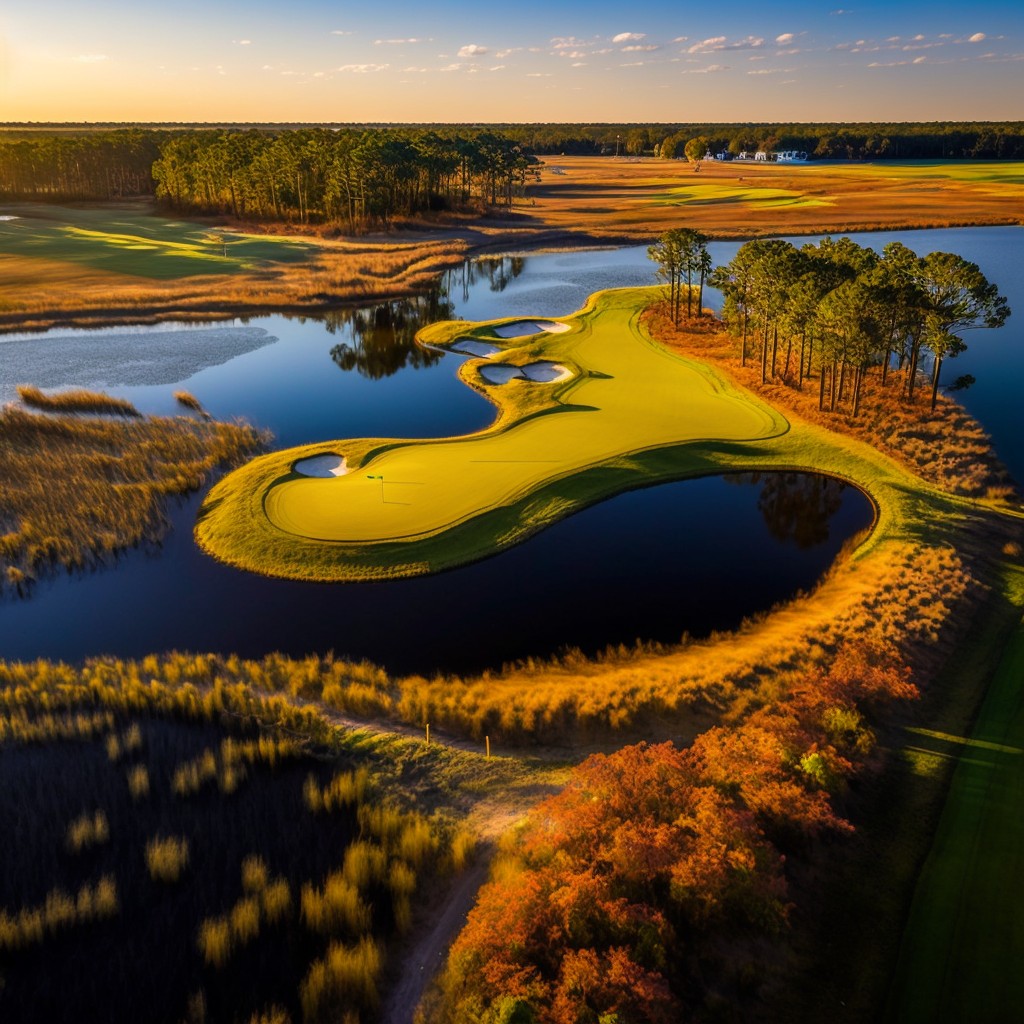 One of my favorite places to getaway for some family fun is coastal Carolina. The 12 Best Golf Courses Near Topsail Island North Carolina include player favorites like: North Shore Country Club, Olde Point Country Club, Rock Creek Golf and Country Club, Castle Bay Country Club, Paradise Point, and others.
Be sure to check out our list of the Best Mini Golf Courses Near Topsail Island North Carolina as well.
The barrier island of Topsail stretches for a total of 26 miles and may be found lying off the coast of North Carolina, to the north of Wilmington. The breadth of the island ranges from around 500 to 1000 feet, and it provides refuge for a number of stranded marine and animal species. Topsail Beach, which is located close to the southernmost point of the island, is a favorite location for both tourists and residents alike, while Surf City is considered to be the geographic center of the island.
The whole island is filled with wonderful vacation homes, and it has some of the most gorgeous beaches anywhere, but the ambiance and facilities will be quite different from one part of the island to another. Because golf is such a prominent activity on Topsail Island, North Carolina, it is no surprise that the island is a popular golf vacation destination. Only a short drive away from the island, the Topsail area has a multitude of public golf courses that are open to the public.
You may keep the good times flowing by going to one of the best golf courses in the neighborhood such as Castle Bay country club, Olde Point country club, Paradise Point golf course, Creek golf course, Wilmington Municipal golf course, Ironclad golf course and the beautiful North Shore country club.
.
North Shore Country Club
This club is located close to Sneads Ferry on the Intracoastal Waterway and is about three kilometers away from North Topsail Beach. In the coastal marshes of North Carolina, the course that was created by B. Moore provides players of varying skill levels with an experience that is both demanding and gratifying. The course has 18 holes with a par of 72, and it is surrounded by thick trees, which provides golfers with an atmosphere that is quiet and secluded.
The course's bentgrass greens and Bermuda 418 fairways are maintained in pristine condition throughout the whole year for your enjoyment. The semi-public course at this club is set at a gentle uphill slope and has rolling mounds. In addition, there are five different sets of tees, making the course enjoyable for players of all skill levels. Even though non-members are welcome to use the tennis courts, swimming pool, and pro shop rentals, access to the beachfront is restricted to paying members only.
Phone: (910) 327-2410
Olde Point Country Club
513 Country Club Drive is the address of the club, which can be found around 12 kilometers south of Topsail's Surf City. It is possible to get to it from the mainland, and it has the same orientation as Topsail Island. At any time of the year, a game of golf on this course, which was designed by J. Turner and has undulating terrain, treelines, and streams, will provide a significant challenge.
The 18-hole course has Bermuda fairways and Paspalum greens, both of which are in immaculate shape across the whole course. At this golf club, one has to put in a lot of effort in order to obtain a score. The distance of the race is a total of 6912 yards, and there is not a significant change in height during it. Anyone who is interested may use the club's practice facilities and get instruction from a trained expert.
Phone: (910) 270-2403
Castle Bay Country Club
This club can be found in Hampstead, North Carolina, and it is situated in an ideal location along US-17 so you are around 33 kilometers away from Topsail Island. Even the most accomplished players will find the 18-hole championship course to be a difficult test of their abilities since it was created in the style of Scottish links. Thus, anyone in Topsail looking for an activity that will challenge them will find that the golf course is an excellent solution.
The 6327 yards of Bermuda grass on the course are peppered with water and sand hazards at various points throughout the layout. The presence of wind on the majority of Topsail's golf courses presents additional difficulties in terms of accurate shot placement. You are welcome to utilize the short-game practice facilities to get yourself ready for the round while you are waiting for your tee time. In addition, the club provides its members with a Pro Shop and a typical pub menu at its NY Corner Pub.
Phone: (910) 270-1978
Paradise Point
This golf course is located around 61 kilometers to the north of Topsail Island and can be reached in about an hour. It is nestled away inside Camp Lejeune in North Carolina, not too far from the Naval Hospital, and it has its own private entrance. Even though the majority of the members of this club are members of the military, the club is open to the public, and anybody may join and play there. G. Cobb, a former member of the United States Marine Corps, was responsible for the design of both of the 18-hole courses at the facility, the Scarlet and the Gold.
The Gold course has a par of 72, whereas The Scarlet course only has a par of 70. The golfing facility has not one but two separate driving ranges; one of them is open-air while the other is enclosed and contains grass for batting practice. In addition, you are free to enroll in classes of any skill level if you think doing so would be beneficial to you.
Phone: (910) 451-5445
More Golf Courses Near Topsail Island North Carolina…
Rock Creek Golf and Country Club
The beaches of Emerald Isle and Topsail Island are located around a half-drive hour away from this fun course. This club is a hidden treasure that is just waiting to be found, and it has the potential to become one of the greatest in Eastern North Carolina. This semi-public course, which boasts the state's first Dwarf greens, was created by J. Turner and is open to the public.
The course has a total of 7101 yards and 18 holes, and it has a par of 72. Both the playability and the challenge of the course are contributed by the expansive fairways that are covered with Bermuda grass type 418 and the strategically positioned water hazards. Dwarf greens are constructed such that each hole has its own unique and challenging putting experience. Golfers of any skill level will have a great time at this golf resort.
Phone: (910) 679-9828
Beau Rivage Golf and Resort
This course checks all the boxes of a classic, picturesque par 72 round. With dramatic elevation changes, rolling Bermuda grass fairways, and true liveys set in those fast greens all make playing here an unforgettable experience. Golfer after golfer come back wanting to conquer this challenging yet unforgettable course layout.
A plethora of membership plans are available, including full, seasonal, business, resort and recreational memberships. Regardless of budget or interests in play, there is sure to be a plan that fits your needs perfectly. With so many options readily accessible it can be hard to decide which type of membership is right for you; however rest assured that any one of the selections will provide an enjoyable experience at a price point fitting within your means.
At Beau's Pro Shop, you can get all the necessary gear to have an enjoyable time on the golf course. Moreover, after a long day spent playing your favorite sport, you can head over to Veranda Bar and Grill for some delicious food that will surely satisfy your appetite or grab a refreshing beverage that is guaranteed to quench your thirst. If you are looking for an extended stay and play experience, packages are available where you can arrange tee times in advance to ensure that everything runs smoothly.
Phone: (252)
Ironclad Golf
If you are looking for a round of golf that is a little bit different from the norm, giving this golf club a go might be a fantastic option for you to consider. This club is located inside a larger recreational and entertainment area that spans 178 acres and includes other amenities such as a golf course, a restaurant, a beer garden, and a pickleball court.
Bermuda grass was used in the construction of the course, which was laid out by R. Birney and designed. You have the option of playing either the Ironclad course or the back nine. Because the tee box can be adjusted to one of six different heights, golfers of all skill levels may participate in and enjoy the game. At this golf course, you may take golfing instruction, and the facility also has a pro shop, a beer garden, and a café.
Phone: (910) 777-7725
Belvedere Country Club
This par 71 golf course is renowned for its wide array of testing conditions, making it an ideal choice for players of any ability level who are looking to improve on certain aspects of their game. The course provides a great opportunity for golfers to work on refining their skills and sharpening their technique in order to become better players. With so many different challenges present, the course offers something for everyone, ensuring that all golfers can find the perfect challenge level to suit them.
Players contending with this golf course must be prepared to face brisk winds, some severe, as a regular hazard during their round. The location of the course lends itself to regularly facing these breezes in their play.
The Belvedere Grille is the perfect lunch destination, where you can enjoy delicious sandwiches, hot dogs, soups, burgers and much more. In addition to the great food, there is also a pro shop available so that you can be fully prepared for your next game.
Phone: (910) 270-2703
Magnolia Greens
The Magnolia Greens Golf Plantation, with its southern charm and mint juleps, offers visitors 40 minutes away on Topsail Island an amazing opportunity to experience some fantastic golf amongst beautiful ocean breezes. It promises to be a great experience for those ready for some sweet hospitality beneath the name of this well revered
The Championship Course, created by Tom Jackson, is an ideal 18-hole par 72 course to challenge players of all abilities. Featuring Bermuda grass both on the fairways and greens, each hold provides five tees which can be used to maximize the demands of water hazards and sand bunkers throughout.
The Azalea Course, perfect for a worry-free game on days with tight schedules, is laid out with 9 holes and has impressive practice areas including putting greens, a bunker shot practice area and driving range. An ideal choice for the less stressful challenge.
Don't forget to take the time and make a stop at Magnolia Grille and JJ's Patio Bar to sample their delicious offerings. Both of these eateries have scrumptious items on their menus that you don't want to miss out on. So, be sure to pay them a visit soon!
Phone: (910) 383-0999
Eagle Point Golf Club
North Carolina's coast is home to one of Golf Digest's Top 100 American courses, designed by Tom Fazio. Its unique layout beautifully showcases the geography of the area.
The clubhouse, taking its influence from Down East-style architecture and design, emanates a warmth and sense of welcome for members and guests. This comforting environment complements the golf course experience to enhance the overall member experience.
The father-son duo of Ian and Henry Johnson provided the architectural vision for Wilmington, incorporating Eastern North Carolina's unique architecture. Skillfully merging the elegant structure with its permanent environment, they succeeded in creating a subtly powerful building that pays homage to its historical roots.
The clubhouse's timeless statement of refinement is expressed through the 22,000-square-foot design, featuring buttressed eaves, visible supporting rafters, tapered columns, cedar shingles and hip roofs with cedar shakes.
Two cottages at Eagle Point provide visitors the chance to make a memorable escape from their day-to-day. Perfect for groups, each cottage boasts four bedrooms with two full beds, a central kitchen and living area including a fireplace for winter nights; with all of this and a private dining space too.
For visitors to the cottages, they are provided with a selection of beverages: light snacks, coffee and water, along with alcoholic and non-alcoholic options, plus cigars. All items are fully stocked and available for guests' convenience.
Compass Pointe Golf Club
The popularity of Compass Pointe Golf Club is growing with time as it presents a fun and challenging golfing experience. Fast and expansive fairways, rolling Champion Bermuda greens, plus attractive native Carolina scenery make for an unforgettable round of golf.
Golfers have an array of options when it comes to selecting a set of tees that are tailored to their individual game. These include the convenient "Family Tees", which provide the perfect combination of challenge and enjoyment for junior golfers, elderly players or simply those looking for a more relaxed and enjoyable round of golf. Thanks to the flexible design available today, every golfer is sure to find just the right fit for their game.
Compass Pointe Golf Club is a challenging and expansive 18-hole golf course, measuring 7,228 yards from the championship tees with a course rating of 74.6. Not to be outdone, the forward tees give players the option to play 4,733 yards as well. But that isn't all; this golf club also includes an impressive professional driving range and short game practice area plus a putting green for polishing your skills before you hit the links.
Phone: (910) 777-7766
Old Fort Golf Course
This welcoming course offers an inviting atmosphere for golfers of all abilities, from novices to experienced players alike. It's an ideal spot for those just starting out on their golfing journey, as well as those who are looking to refine their skills and take their game to the next level. Moreover, at such an affordable price point, you won't find a better deal or more enjoyable round of golf in the local area.
This engaging and economical golf course is an excellent source of entertainment, offering a great deal of enjoyment at an incredibly low price. The quality of the greens are satisfactory, making it an ideal spot for a casual round with friends or family. With its affordability and fun factor, this course is sure to be a hit among recreational golfers.
Phone: (910) 371-9940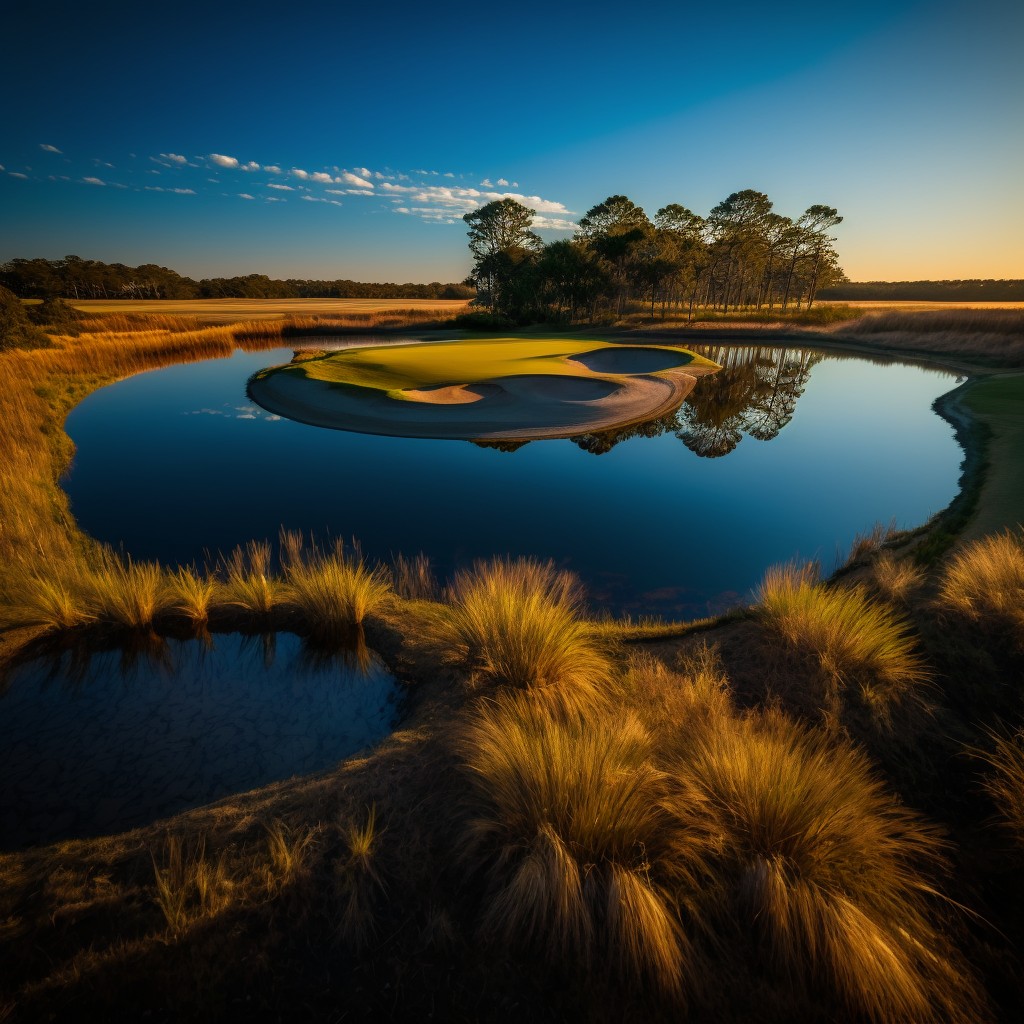 Best Mini Golf Courses Near Topsail Island North Carolina
Everyone loves mini golf! I know I do! If you are looking for a fun adventure with the family, here are some really fun mini golf course you will enjoy.
Shipwreck Point Golf
Phone: (910) 329-4653
Treasure Island Miniature Golf
Phone: (910) 842-4878
Jungle Lagoon Mini Golf
Phone: (910) 791-0666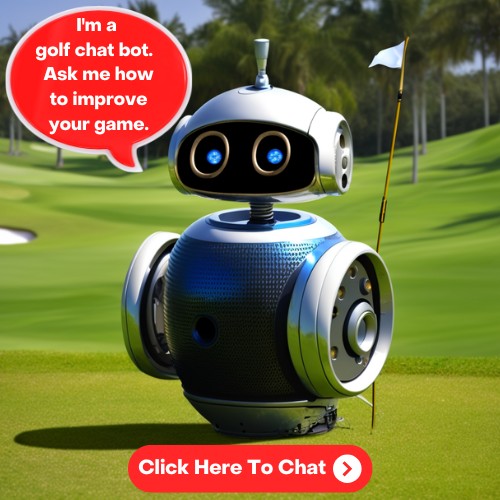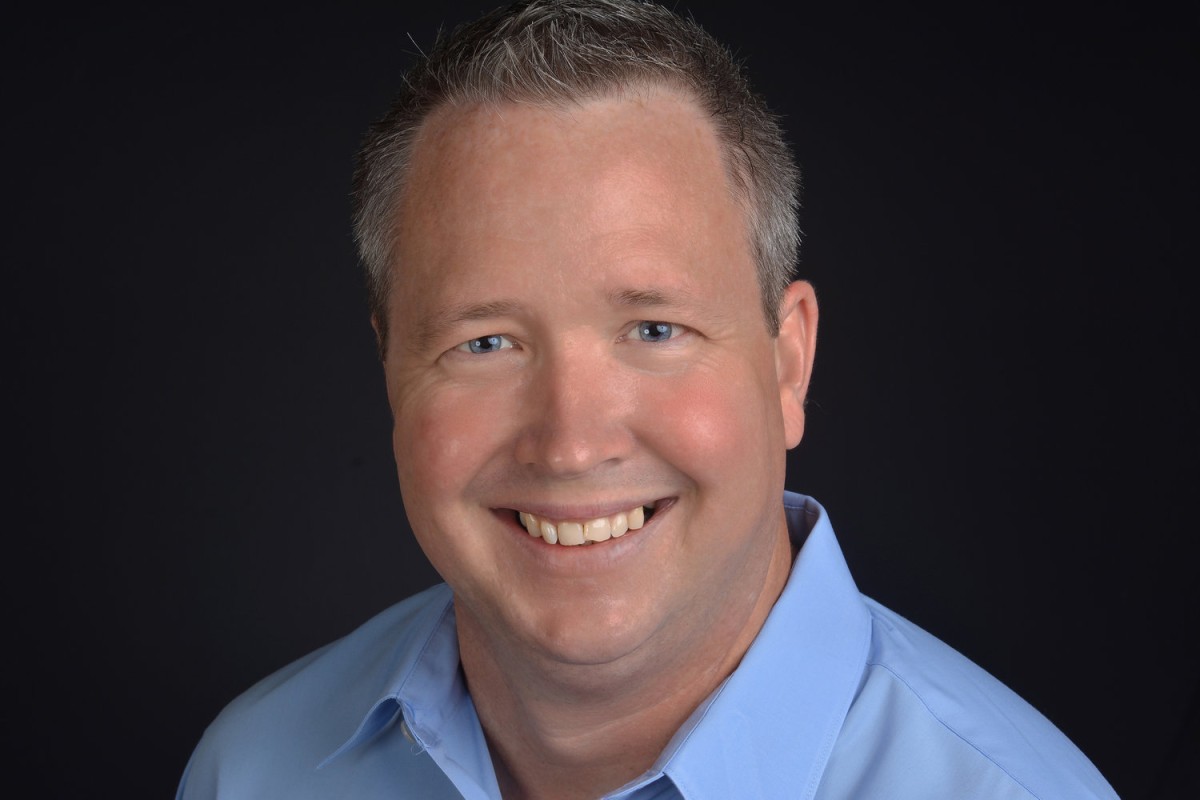 ABOUT THE AUTHOR
Jim has been an avid golfer and golf fan for over 40 years. He started a YouTube channel called Golf Plus about a year ago and it has been wildly successful. It only made sense to expand and reach more golfers with this site and social media. You can learn more about Jim and Golf Plus Media Group by visiting our About Page.
We want to hear from you! Let us know your comments below