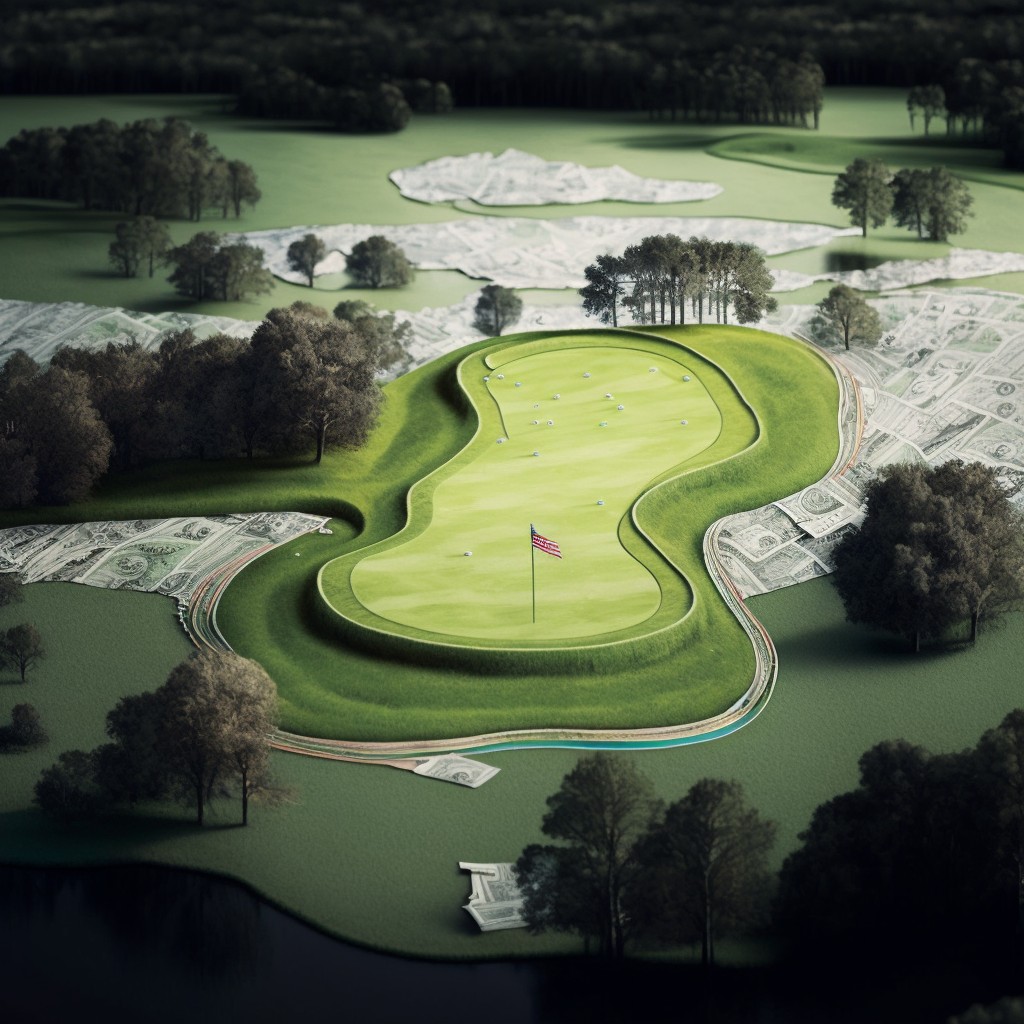 I love golf. You love golf. We all love golf! But sometimes, it can be a bit pricey. Fear not! I'm here to help you find ways to play golf on a budget. Yes, that's right. Affordable, fun, and accessible golf for everyone. Let's dive right in!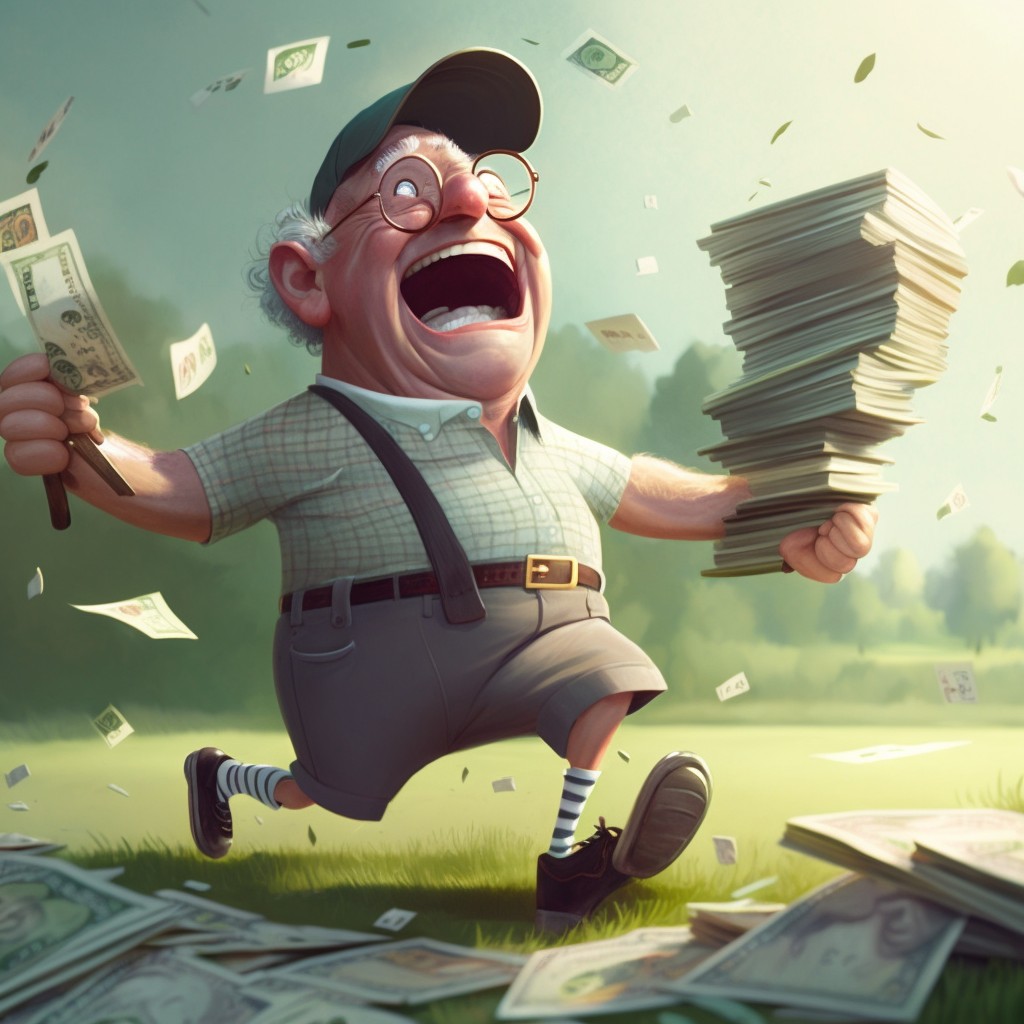 Buy Used Equipment: Score Big Savings on Golf Gear!
Why spend a fortune on new clubs when you can save big with used equipment? That's right! Here are some smart tips for finding top-notch, budget-friendly golf gear:
Shop Online
The internet is a treasure trove of used golf equipment. Check out websites like eBay, 2nd Swing, or GlobalGolf. Compare prices, read reviews, and grab a bargain!
Visit Thrift Stores
You never know what you'll find at a thrift store. Explore your local shops for hidden golf gems at fantastic prices. Who doesn't love a good treasure hunt?
Golf Store Sales
Keep an eye on sales at your local golf store. They may have used or demo clubs at discounted prices. Patience pays off!
Yard Sales
Check out yard sales in your neighborhood. You might find golf clubs, bags, or other gear at unbeatable prices. It's worth a look!
Swap with Friends
Trade clubs or accessories with your golf buddies. It's a fun and cost-effective way to try out new gear without spending a dime.
Inspect Before You Buy
Always inspect used equipment before buying. Check for wear, damage, or defects. Ensure it's the right fit for your game. A good deal is only good if it works for you!
Buy Used Equipment
Who says you need the latest and greatest golf gear? Buying used clubs, bags, and balls can save you a bundle! Check out thrift stores, garage sales, and online marketplaces. Sometimes, you can even find nearly new stuff for a fraction of the price. Don't forget to inspect the equipment before buying. A few scratches are fine, but broken shafts? No, thank you!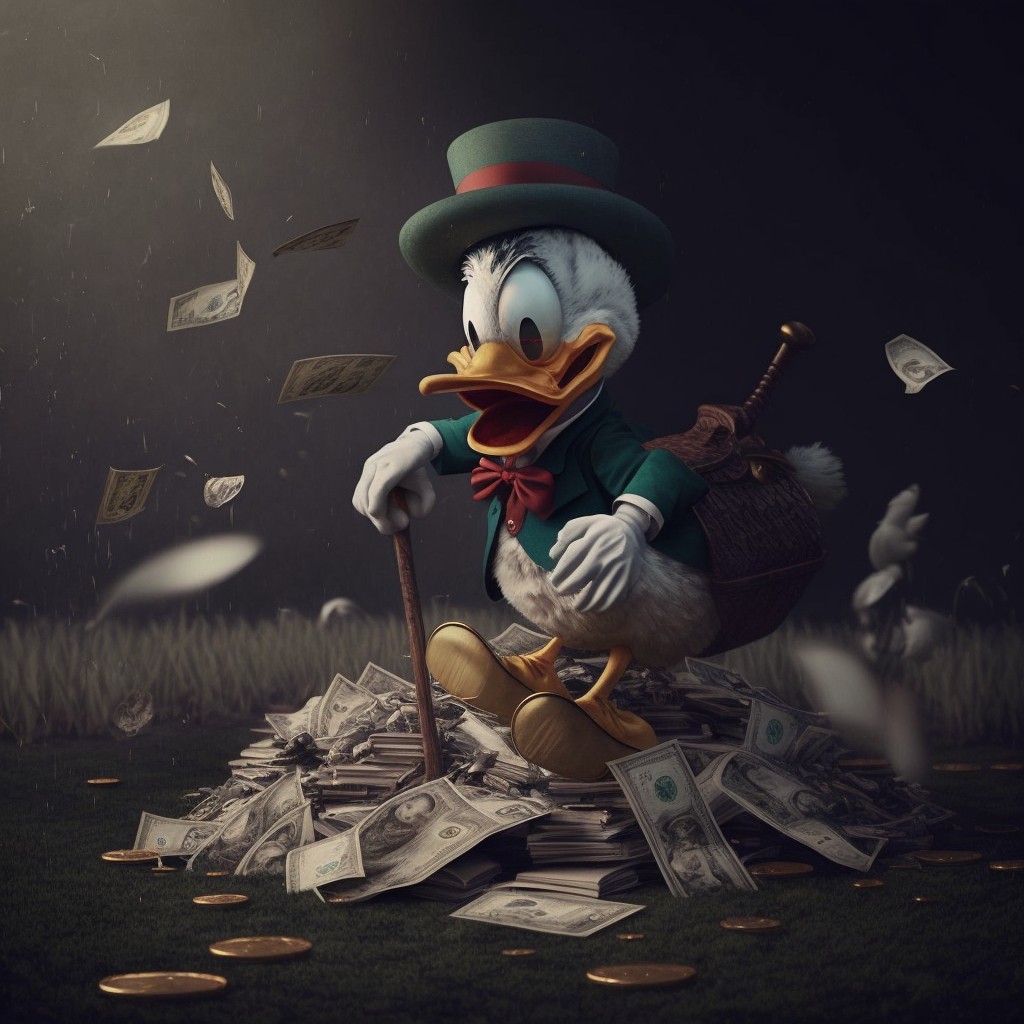 Save Money on Green Fees: Smart Tips for Budget Golfers
Green fees can add up quickly, but with a little planning and creativity, you can enjoy the game without overspending. Here are some clever ways to save money on green fees.
Twilight Rates
Many golf courses offer discounted rates for late-afternoon or evening tee times. Take advantage of these deals, and enjoy a peaceful round as the sun sets.
Public Courses
Why pay more when you can pay less? Public golf courses offer great value. They're fun, challenging, and easy on the wallet. Give them a try!
Weekday Savings
Golf courses are often less busy during weekdays, which means lower green fees. Swap your weekend rounds for a weekday to save money and avoid the crowds.
Online Booking Platforms
Websites and apps like GolfNow or TeeOff often provide discounted tee times at various courses. Keep an eye out for deals and book through these platforms to save on green fees.
Group Discounts
Gather a group of friends or fellow golfers and inquire about group rates at your local course. Many courses offer discounts for larger groups, so the more, the merrier!
Loyalty Programs
Join the loyalty program at your favorite golf course. You can earn points, rewards, or discounts on future rounds just by playing regularly.
Golf Course Memberships
If you play frequently at a specific course, consider investing in a membership. You may save money in the long run by paying a flat fee for unlimited play rather than individual green fees.
Municipal Courses
Look for city- or county-owned golf courses. These public courses often have lower green fees than private clubs and can still provide an enjoyable golf experience.
Practice at Home
Why spend money on the driving range when you can practice at home? A small investment in a practice net, a putting mat, or some foam balls can go a long way. With a little creativity, you can even build your mini golf course in your backyard. Plus, you'll save time, money, and the environment by reducing your trips to the range. Score!
Learn from Free Resources
Golf lessons can be expensive. But you can still improve your game on a budget. The internet is full of free instructional videos, articles, and tips from golf pros. Some even offer virtual lessons at no cost! All you need is a little patience and dedication. Practice makes perfect, after all.
Share the Costs
Golf is more fun with friends, right? Why not share the costs, too? Carpool to the golf course, split the price of a bucket of balls, or take turns buying golf accessories. You'll be surprised at how much you can save when you work together. Plus, it's a great way to bond with your golf buddies.
Coupons and Discounts
Love a good deal? Search online for golf course coupons or discounts. Websites, apps, or local newspapers might have hidden gems. Keep your eyes peeled!
Play Fewer Holes
Who says you need to play 18 holes every time? Many golf courses offer 9-hole rates, which are cheaper and take less time. Or, try playing a shorter course with fewer holes. It's still a great way to enjoy the game, improve your skills, and save some cash. Sometimes, less is more!
By following these tips, you'll discover affordable golf courses and enjoy your favorite sport without breaking the bank. So, grab your clubs, and let's hit those budget-friendly greens! Now, that's what I call a hole-in-one!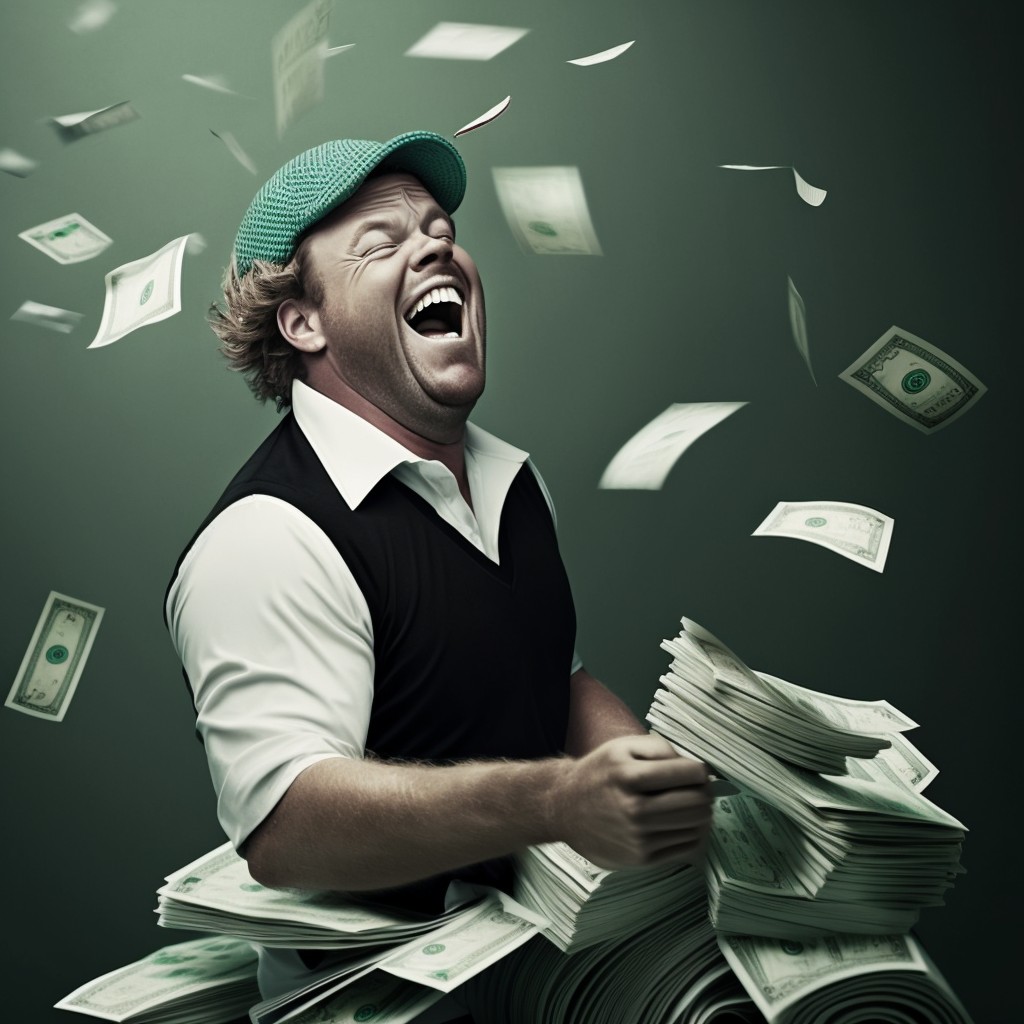 Make Your Own Golf Accessories
You read that right! Why buy expensive golf accessories when you can make your own? It's fun, creative, and saves money. Here are a few ideas to get started.
DIY Golf Towel
A clean towel is essential. It keeps clubs shiny and dirt-free. But fancy golf towels can be pricey. So, grab a regular towel from home. Cut it to the right size. Sew a loop or add a clip. Voilà! Your very own golf towel is ready.
Custom Ball Markers
Never lose your spot on the green again. Use buttons, coins, or even bottle caps as ball markers. You can personalize them with stickers or paint. Make them as unique as you!
Headcovers
Protect those precious clubs with homemade headcovers. Use old socks, or sew covers from fabric scraps. Add fun designs, patterns, or even googly eyes! Your clubs will be safe and stylish.
Divot Repair Tool
A divot is the small chunk of grass and soil you displace when hitting the ball. Fixing them helps keep the course in top shape. Use a small, flat object like a guitar pick, a metal hairpin, or a plastic fork as a divot repair tool. It's a simple and inexpensive way to be a responsible golfer.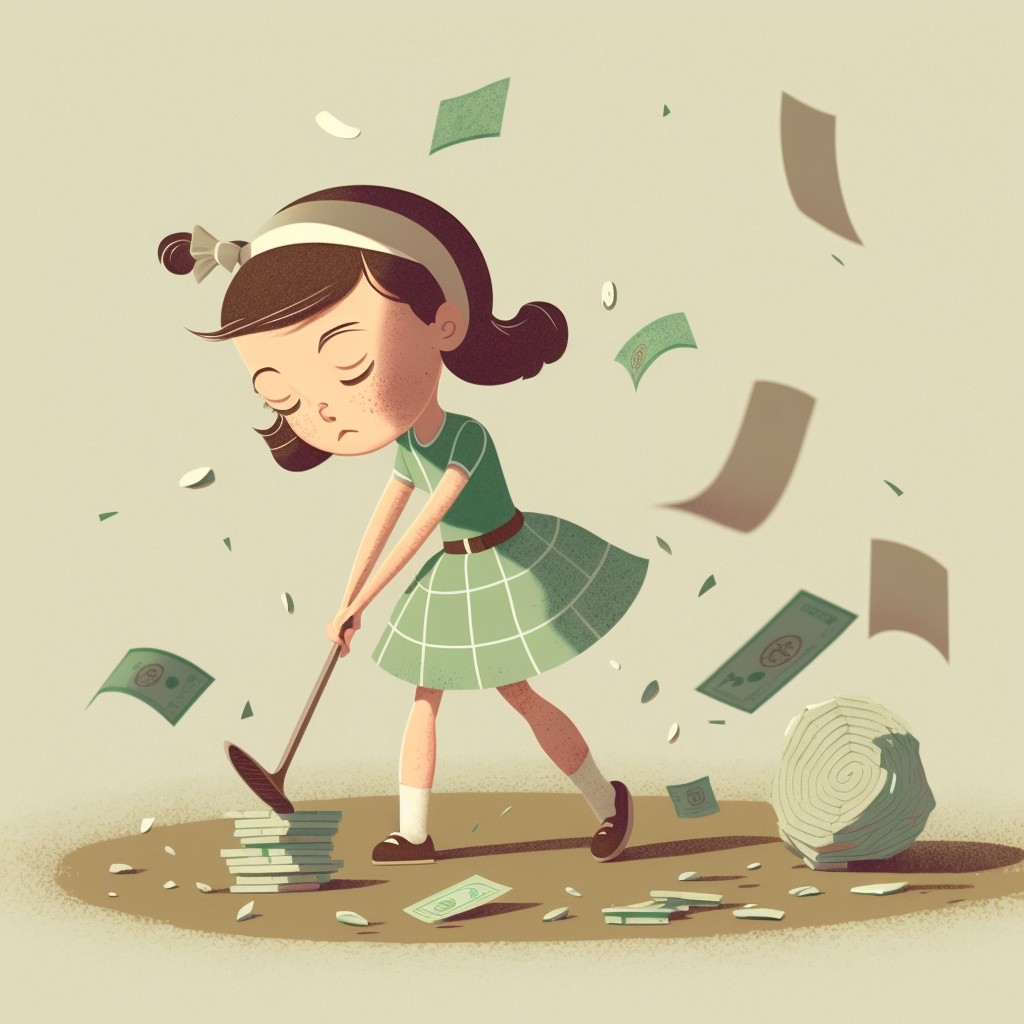 Practice Golf On A Budget
Next, let's talk about practice. Golf lessons can be costly. But you can still improve your skills without spending a fortune. Here are a few ideas
Watch Online Videos
YouTube is a treasure trove of golf tips. Find a favorite channel. Watch, learn, and practice. It's free and fun!
Join Golf Communities
Connect with fellow golfers'. Share tips and tricks. Learn from each other. Online forums, Facebook groups, and local clubs are great places to start.
Practice at Home
You don't need a fancy driving range to practice. Use foam balls, a golf net, or even rolled-up socks to practice swings and putts at home. It's a fun way to sharpen your skills without breaking the bank.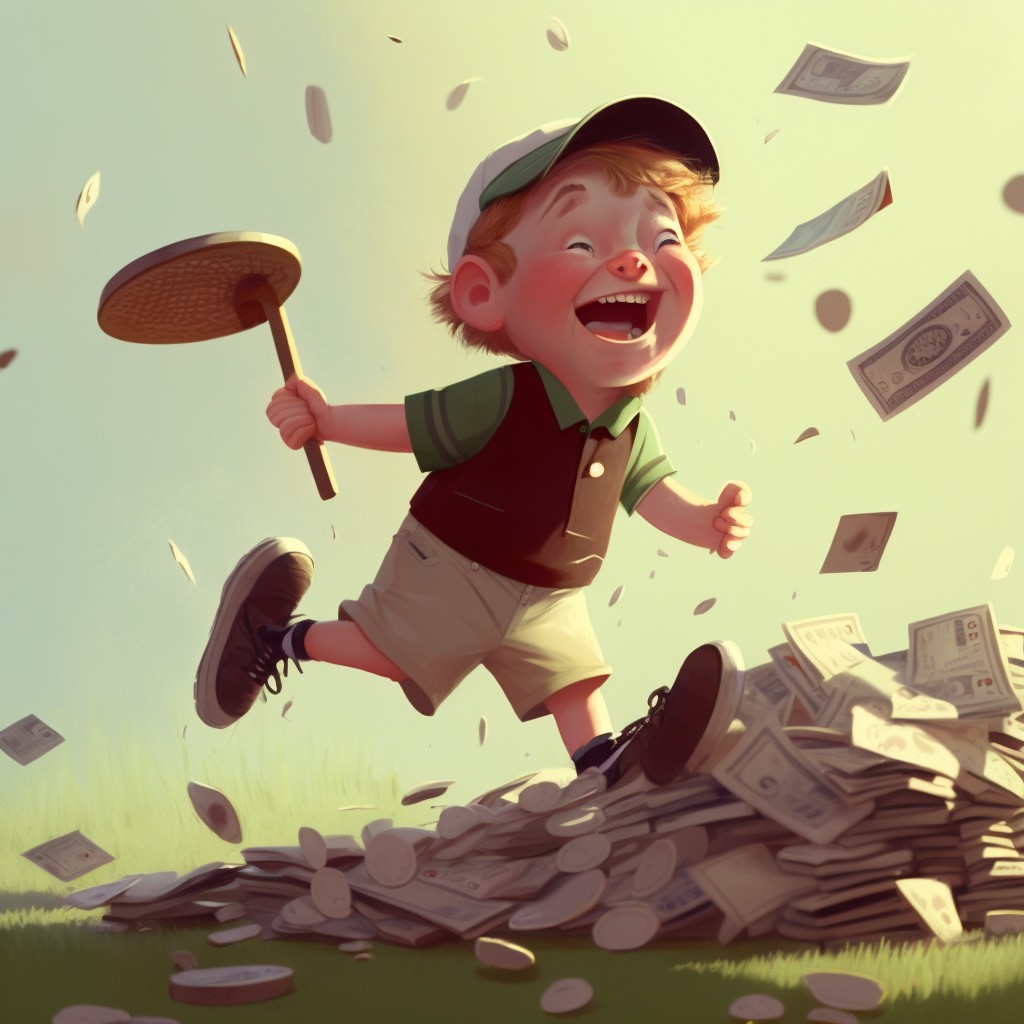 Golf Travel on a Budget
Finally, let's talk about golf outings. Golf trips can be expensive, but with a little creativity, you can save some serious cash. Here's how.
Plan Off-Peak Trips
Golf courses are less busy during weekdays or off-season. Prices are usually lower, too. So, plan your golf outings accordingly. You'll save money and avoid the crowds.
Pack a Lunch
Golf course food can be pricey. Save money by bringing your own snacks and drinks. Remember to keep the course clean and dispose of trash properly.
Share Rides
Carpool with friends or fellow golfers. You'll save on gas and parking fees. Plus, it's a great opportunity to bond and share golf stories.
Look for Deals
Many golf courses offer discounted green fees or special promotions. Keep an eye out for coupons, group discounts, or twilight rates. A little research goes a long way.
Golf Course Alternatives
Think creatively! There are many places to practice golf without pricey green fees. Public parks, school fields, or even your backyard can be perfect for honing your skills. Set up targets or makeshift holes. Practice your swings and putts. Make it a game with friends or family. Golf is everywhere, so let your imagination soar!
Budget Golf Clothing
Dress for success, not for debt! You don't need expensive golf brands to look sharp on the course. Search for sales, discounts, or even thrift stores. Repurpose your everyday clothing. Slacks, collared shirts, and comfortable shoes work great. Add a snazzy hat or visor to top it off. Stay stylish without spending a fortune.
Golf Fitness on a Budget
Strong bodies make better golfers. But gym memberships can be costly. Fear not! Budget-friendly exercises are here to save the day. Try bodyweight exercises like push-ups, squats, and planks. Improve flexibility with yoga or Pilates. Walk, jog, or hike to build endurance. A healthier you means a better golf game, all without emptying your wallet.
Affordable Golf Gadgets
Tech-savvy golfers, rejoice! Budget-friendly gadgets are within reach. Search online for deals on golf GPS devices, swing analyzers, or putting trainers. Consider pre-owned or refurbished gadgets. Don't forget about smartphone apps that can help you track your progress, find courses, or even analyze your swing. Golf tech has never been so accessible!
Budget-Friendly Golf Gifts
Gift-giving doesn't have to break the bank. Surprise the golfer in your life with an affordable, thoughtful present. Consider DIY golf accessories, personalized ball markers, or even a homemade golf-themed cake. Browse for deals on golf books, training aids, or novelty items. The best gifts come from the heart, not the wallet.
Host a Golf Tournament on a Budget
Plan an unforgettable golf event without overspending. Choose an affordable golf course or alternative location. Encourage potluck-style meals, or consider a BBQ. Offer handmade or donated prizes for winners. Make your own tournament decorations and signage. Create a memorable event that celebrates golf and friendship without breaking the bank.
DIY Golf Course Maintenance
Your home golf course or practice area deserves TLC. But professional maintenance can be pricey. Get your hands dirty and save money with DIY techniques. Learn about proper mowing, aeration, and fertilizing. Keep your putting green smooth and fast with regular care. Your golf haven will stay beautiful, and your wallet will stay full.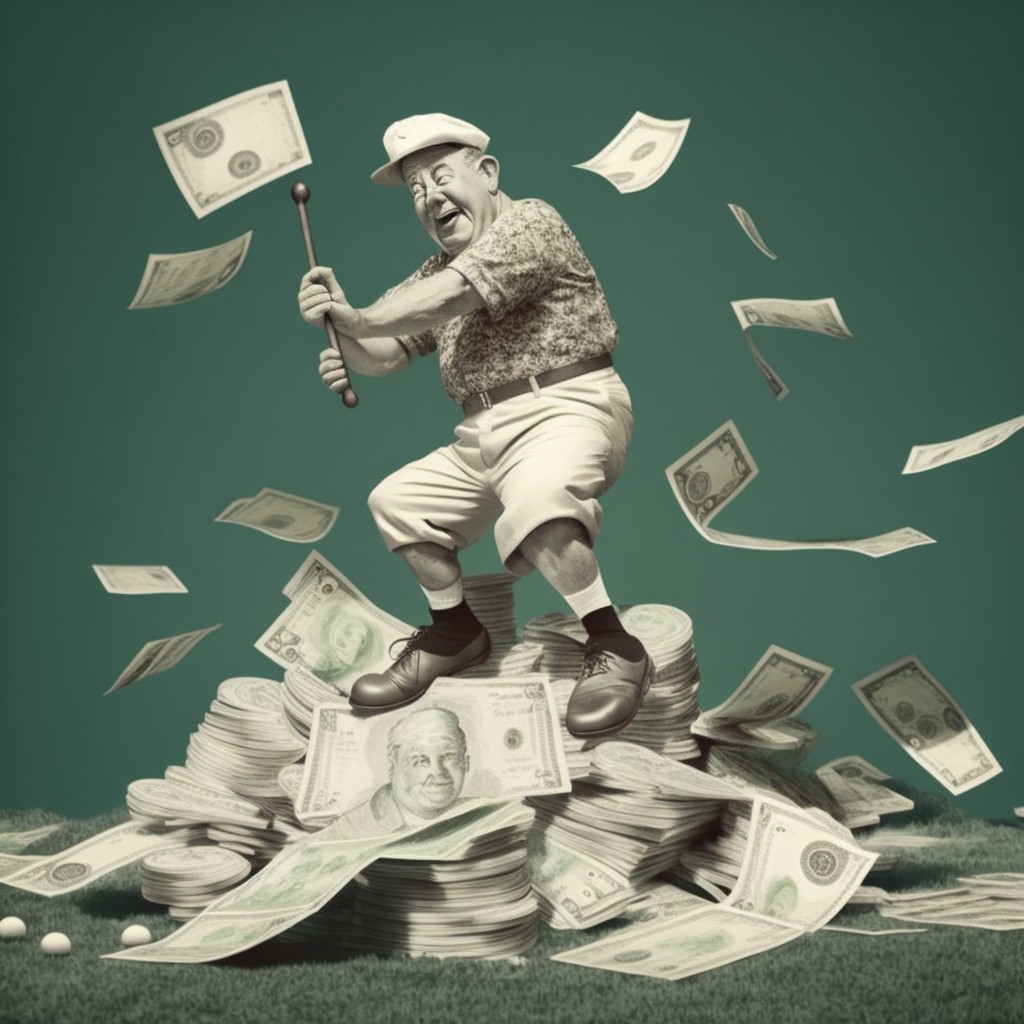 Budget Golf Drills
Improve your game without breaking the bank! Discover affordable drills and practice routines using everyday items and low-cost equipment. Let's dive in.
Swing Practice with a Broom
No need for a fancy training aid. Use a broom to practice your swing. Its weight and shape will help build strength and improve tempo.
Putting with a Cup
Transform a regular cup into a practice hole. Set it on the floor and work on your putting accuracy from different distances.
Alignment with String
Want to perfect your alignment? Use a piece of string to create a visual guide. Lay it on the ground and practice lining up your shots.
Bucket Chipping Challenge
Use an old bucket or container as a target for chipping practice. Test your skills from various angles and distances.
Two-Tee Drill
Place two tees in the ground, slightly wider than the width of your clubhead. Practice swinging without hitting the tees to improve your accuracy and club path.
Balance with a Foam Roller
Work on your balance and stability using a foam roller. Stand on it while practicing your swing or try other balance exercises to strengthen your core.
With these budget-friendly golf drills, you can sharpen your skills without spending a fortune. Remember, practice makes perfect!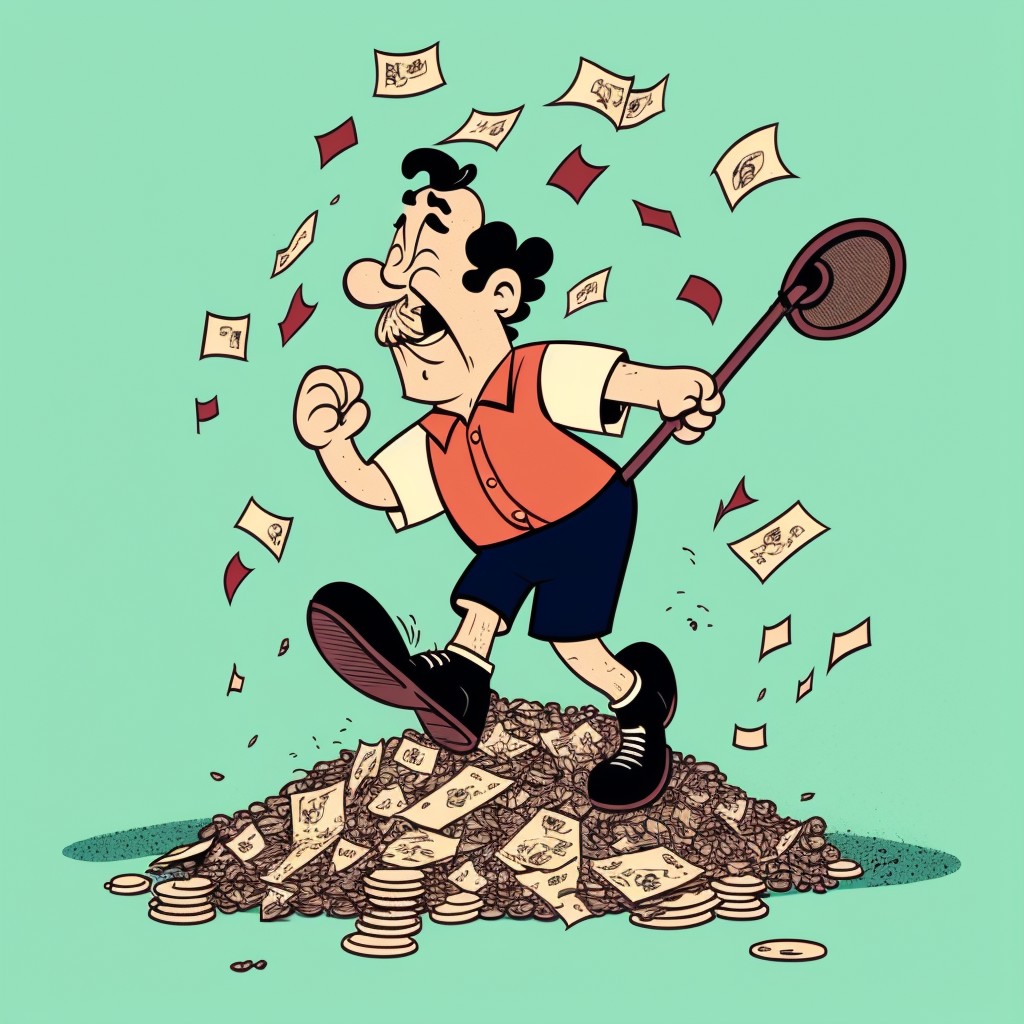 The Art of Golf Ball Hunting
Golf balls can be expensive. Save money and have fun by hunting for lost balls. Here's how.
Eyes on the Prize
Keep an eye out for stray balls while playing. You'll often find them in tall grass, bushes, or near water hazards.
Visit Ball Hotspots
Golf courses have areas where balls tend to get lost. Check these spots after a busy day on the course, and you might find a treasure trove.
Carry a Ball Retriever
A ball retriever is a handy tool to scoop up balls from hard-to-reach places, like ponds or thick bushes. They're affordable and save you from getting wet or scratched up.
Clean and Refurbish
Found balls may be dirty or scuffed. Clean them with soapy water and a brush. Use a ball refinisher or marker to restore their appearance.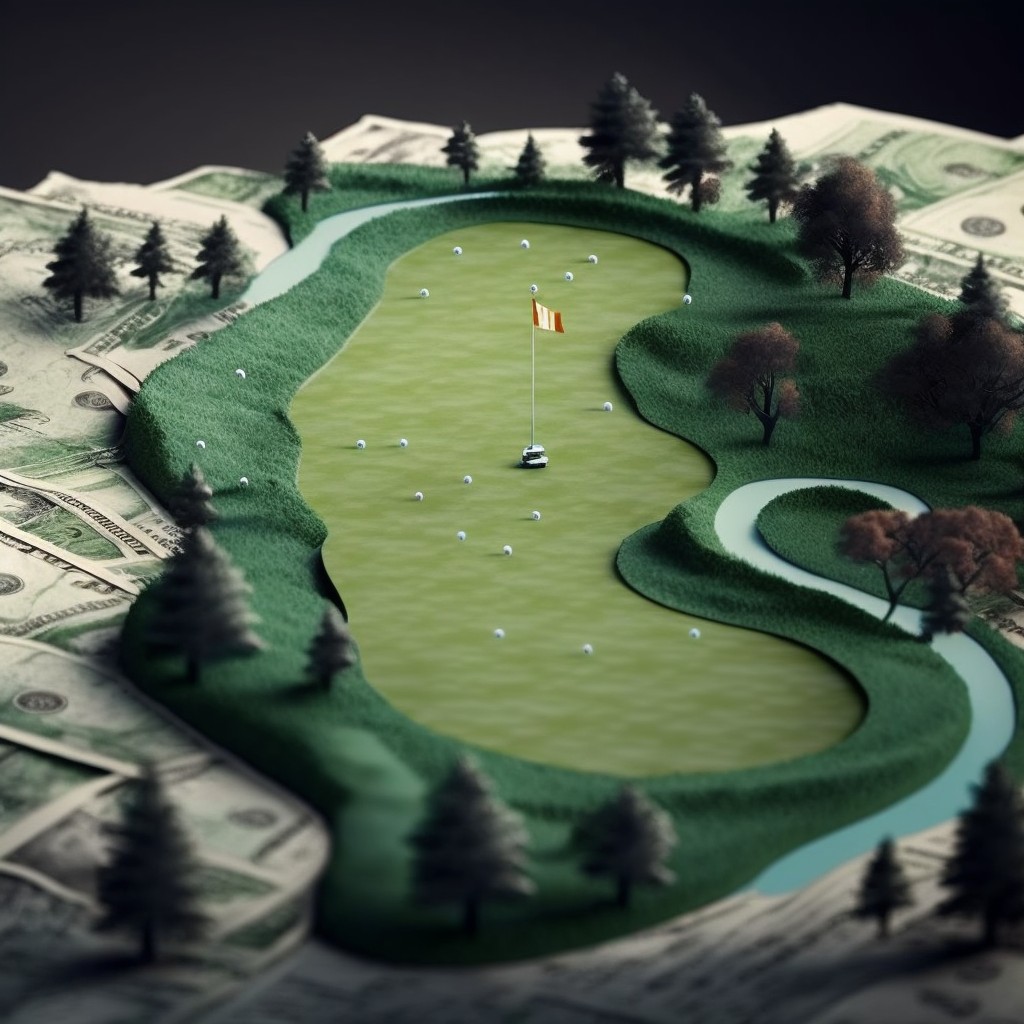 Conclusion
So, there you have it! My friendly guide on how to play golf on a budget. With these tips and tricks, you'll be swinging like a pro without emptying your wallet. Grab your clubs, and let's hit the greens together. Happy golfing!
We want to hear from you! Let us know your comments below.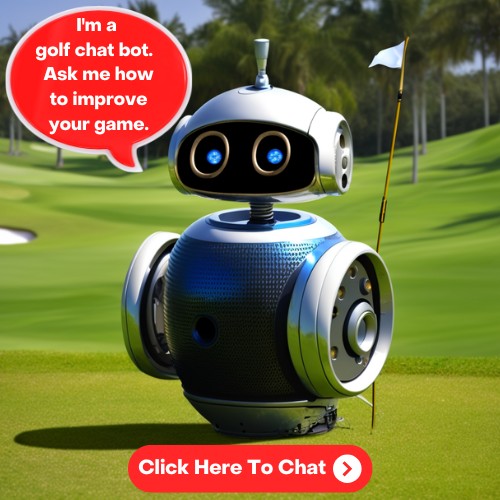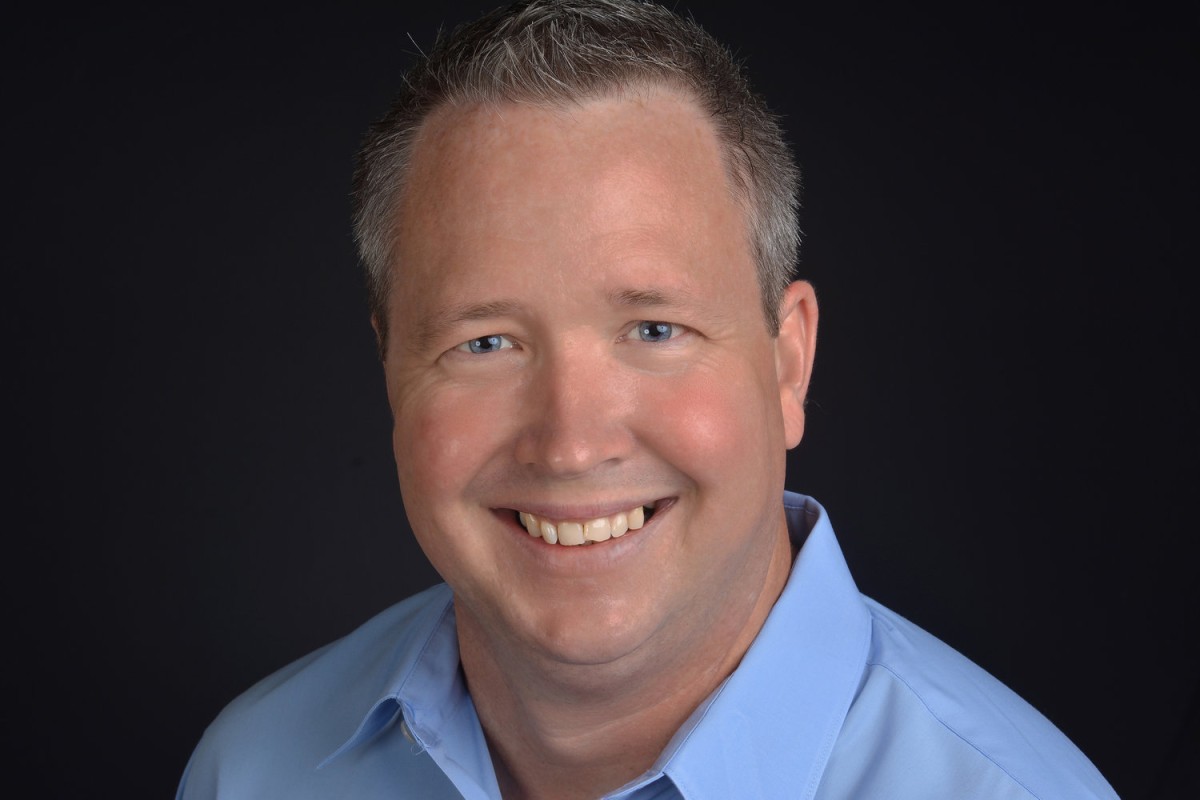 ABOUT THE AUTHOR
Jim has been an avid golfer and golf fan for over 40 years. He started a YouTube channel called Golf Plus about a year ago and it has been wildly successful. It only made sense to expand and reach more golfers with this site and social media. You can learn more about Jim and Golf Plus Media Group by visiting our About Page.