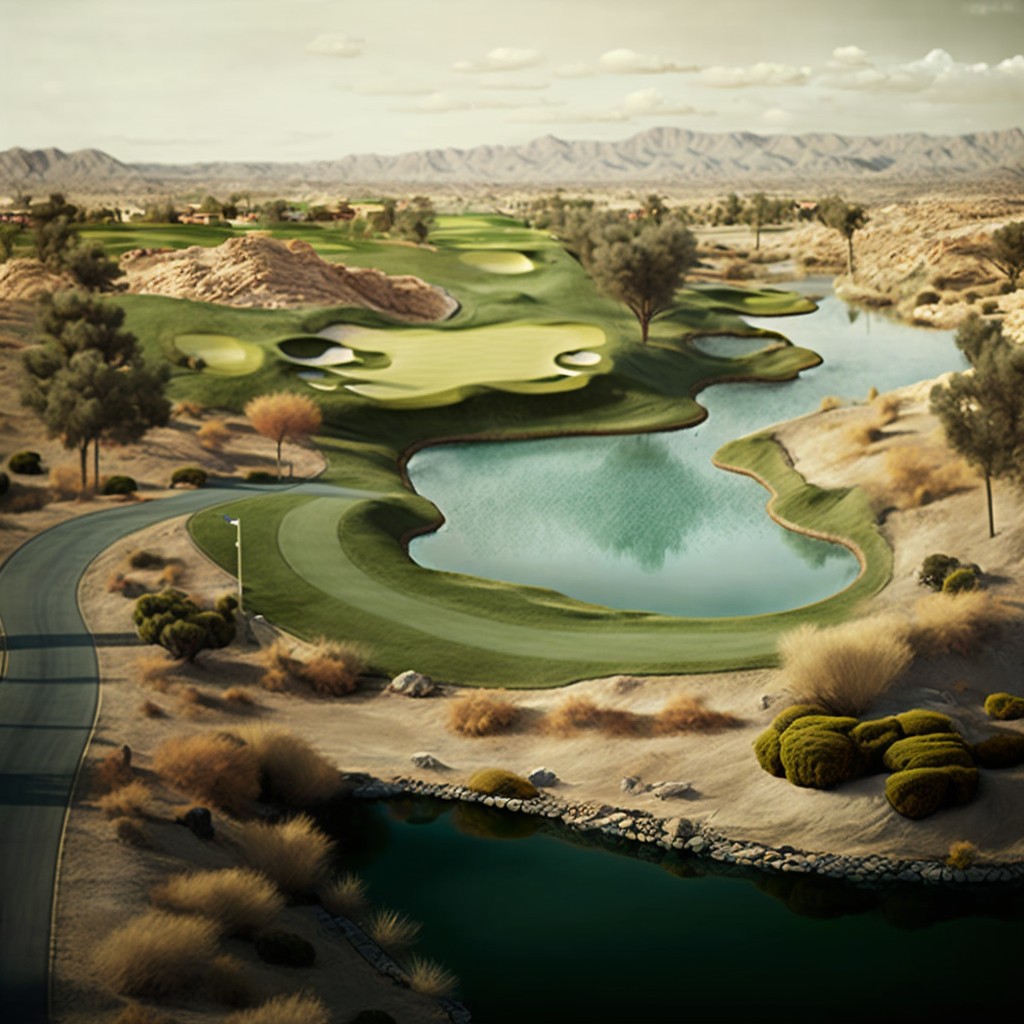 Many tourists still make it a point to get in a round of golf while they're in Vegas, despite the fact that gambling and other vices get all the attention. Golf courses near the Las Vegas strip generally have a remarkable visual contrast between the green of the natural grass and the brown of the desert environment around the course because of their location in the middle of the desert. With that in mind, we thought it could be useful to compile a list of Las Vegas's public golf courses that are conveniently near the Strip.
Keep in mind that most golf courses in the vicinity of the Strip are high-end establishments that have stringent dress codes for golfers of all ability levels to follow. Avoid denim and go for a collared shirt instead as a rule of thumb. Nearly all nearby golf courses charge extra for the use of loaner clubs.
There are over 50 public and private golf courses in the Las Vegas area, so picking the right one might take some time. Every social club has its own personality and set of amenities. Each of these golf courses has something to offer, whether you want to spend your time perfecting your swing or scouting for the perfect location for the 18th hole. The Bali Hai Golf Club, Las Vegas National Golf Club, Desert Pines Golf Club, Revere Golf Club, Shadow Creek Golf Club, and Rio Secco Golf Club are just a few of the excellent courses in the vicinity of Las Vegas.
Having been to Las Vegas many times, sometimes it's just good to take a break from the craziness of the strip and get out into nature. What a better way than to hit the golf course. Here is a list of my favorites.
Bali Hai Club
This golf club is well-known for being the only championship-level layout in Las Vegas. Professional golfer David Feherty, who competes on the PGA Tour, says the course's lush tropical surroundings make it his favorite. This golf club is a great option for bachelor and bachelorette party attendees because of its close proximity to Mandalay Bay and its spacious 7-acre grounds.
There are also 4,000 trees there, including 2,500 towering palm palms, creating a veritable oasis in the middle of the desert. This golf course has been named the best in Las Vegas by the Southern Nevada Hotel Concierge Association for the last ten years running. This Golf Club is now one of the area's most sought-after locations as a direct consequence and the only championship golf course.
Phone: (888) 427-6678
Bear's Best Club
Golfers may play on the best course designed by Jack Nicklaus himself at this location off Flamingo Road. Nicklaus took inspiration from the best parts of his more than 200 courses to develop "Bear's Best," the pinnacle of his portfolio. This 18-hole course debuted in 2001 and has a clubhouse, driving range, putting green, restaurant, and bar that can accommodate large groups. The presence of water in two distinct regions will test even players of all skill levels, but you should still bring along some spares. Easily accessible by taxi from the Strip, this course is a top candidate for the best Las Vegas golf club.
Phone: (702) 804-8500
Revere Club
Several other Las Vegas courses were also developed by Billy Casper and Greg Nash, but this one may be their masterpiece. When The Revere debuted in 1999, it was the first course of its kind in the Nevada desert canyon. This golf course provides breathtaking views of the Las Vegas Valley.
The eleventh hole is the longest par five at 625 yards. It's a double fairway separated by areas of uncultivated land. There are several tournaments held at this golf course, and with the clubhouse and restaurant, golfers may easily spend the day there. Also, some of the best brunch spots on the Strip and dinner spots in Vegas are conveniently located nearby, saving you time and effort.
Phone: (877) 273-8373
Rio Secco Club
It's just 15 minutes from the strip, and it's widely regarded as one of the most scenic courses in the wider Las Vegas area. The water features were created by world-famous architect Rees Jones. There are two distinct sections to this course, with the first six holes taking place in a dangerous valley and the second half on a terrace overlooking the dry valley below. The last six holes are played on a challenging par-4 and par-5 course in a vast desert setting. The Butch Harmon School of Golf is housed on this course, which has undulating greens and many water hazards.
Phone: (702) 777-2400
Chimera Club
Ted Robinson Jr. designed a 6,757-yard course that is conveniently located within 20 to 25 minutes from the Bellagio and other Strip hotels. Chimera, situated on the city's fringe, provides guests with vistas of the desert and the hotels and casinos of the Las Vegas Strip. Prices per piece are between $109 and $150.
Phone: (702) 951-1500
Sunrise Club
At $69 during the week and $79 on the weekends, a stay at this club is a steal. One possible criticism of the course is the presence of a drainage ditch that crosses each hole and may damage or even ruin certain golf balls.
Phone: (702) 207-7501
Las Vegas's National Club
The National Golf Club's "thousands" of trees provide a striking contrast to the dry landscape that surrounds it. From any of the Strip hotels, it will only take you around ten to fifteen minutes to reach the course. Starting at $69 per night, non-Nevada residents pay more during peak seasons and on weekends.
Phone: (866) 695-1961
Shadow Creek Club
All guests staying at an MGM Resorts property get access to this club, which has one of the best golf courses in Las Vegas. If you're interested in staying at an MGM resort, you may get information on rates and room availability by calling their toll-free number.
Phone: (702) 399-7111
Desert Pines Club
The award-winning course at this Las Vegas golf club is one of the most visually appealing in the city, thanks to the presence of more than four thousand pine trees. A ring of large bunkers filled with white sand protects the greens. The greens are on the small side, and they slope. The smoothness and swiftness of these greens are said to be based on those at Augusta National. In addition, the golf club's popular practice area has more than 50 separate hitting bays.
You'll never be able to say, "I wasn't warmed up," as an excuse for another missed shot if you do it this way. Located in the North Carolina sandhills, this golf club represents a haven of openness far apart from the claustrophobic atmosphere of Las Vegas's casino district. This Golf Club is ideal for a getaway where you may relax, rejuvenate, and find your place in the natural world.
Phone: (702) 388-4400
Conestoga Club
The 18-hole course in Sun City Mesquite is a scenic masterpiece that was designed to complement the natural contours and variety of topography there. As the ground undulates through canyons of varying heights, rugged rock outcroppings, and tranquil water components, every effort is made to maintain the landscape's natural integrity. The course seems like it was shaped and refined by nature over time, but in reality, it was designed by golf course architect Gary Panks with amazing foresight. Conestoga is managed by the professionals of Troon Golf.
Phone: (702) 346-4292
Boulder City Club
Being situated close to the world-famous Hoover Dam and the surrounding mountain ranges, the Boulder City Golf Course is more than just a gorgeous 18-hole golf course. It's near the Arizona border, roughly thirty minutes from the Strip. Its par 72, 6,600-yard layout was designed by Billy Casper, one of the game's most revered architects. The natural vegetation, lush treescapes, and several man-made unique features make this course a nature lover's dream.
Tree-lined fairways, large, undulating greens, and water on seven holes all contribute to the traditional feel of the Boulder City Golf Course. Additionally, the course follows a conventional design. From the rear of the woods, this course is 6,600 yards in length and has a slope rating of 117 for men and 123 for women. It doesn't matter whether you're a beginner or a pro, you'll have a blast on this course with your pals. The rounds are often finished in less than four and a half hours.
Phone: (702) 293-9236
Other More Reasonably Priced Golf Clubs
If you're a golfer looking for a more affordable alternative to Las Vegas and the rest of Nevada's more exclusive clubs, you have a few options. Considering that country club membership is not required, these are some of the most affordable ways to play 18 holes of golf in Las Vegas. Golfers in Las Vegas love The Aliante, with its Bermuda fairways and flowing arroyos at holes 14 and 18. The location is unmistakable, yet at just $30, the admittance charge is minimal.
Angel Park's Cloud Nine green fees are between $17 and $27, whereas Boulder City's are between $30 and $38. The Los Prados golf course has a 19th-hole bar with casual dining and drinking options and a par of 70. You won't find cheaper public courses or restaurants in the Las Vegas vicinity than this one. The cost to use the green ranges from $30 to $40. Amazing rounds of golf can be had for as little as $30 at Wildhorse and as much as $50 at The Club at Sunrise, all of which are located in the Sunrise area for an amazing golf experience.
Which Of These Golf Courses In Las Vegas Are You Planning To Play
Las Vegas may be more renowned for its wild nightlife, extravagant hotels, and dazzling lights, but it's also a great destination for golf. There are more than fifty breathtaking outdoor courses and a huge number of facilities offering indoor golf in Las Vegas, making it tough to pick the best courses.
Even if some members of your party aren't golfers, they'll have plenty to do while the rest of you take advantage of the fantastic greens thanks to the ease of getting there, the availability of over 150,000 rooms at a variety of price points, the attractions, the world-class entertainment, the extensive dining options, and the plethora of outdoor and adventure activities.
If you happen to be in town and get the chance to play on one of these Las Vegas courses, you will be treated to a round of golf on par with the greatest in the world while yet being conveniently accessible to all the action that this city is famous for. Angel Park Golf Club, Wynn Golf Club, Las Vegas Country Club, Augusta National Golf Club, Rhodes Ranch Golf Club, TPC Summerlin, Highland Falls golf club, Wolf Course, Spanish Trail country club, and Snow Mountain Golf Course are just a few of the other great Las Vegas golf courses.
We want to hear from you! Let us know your comments below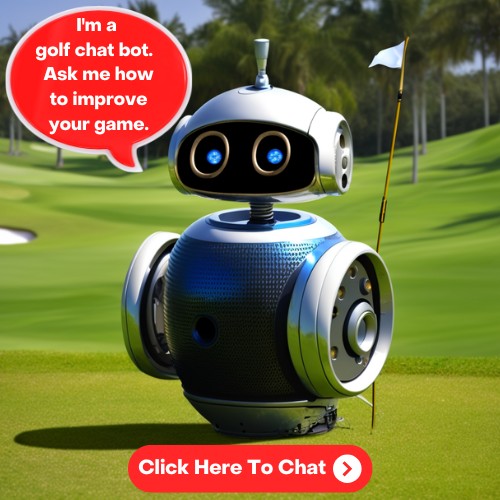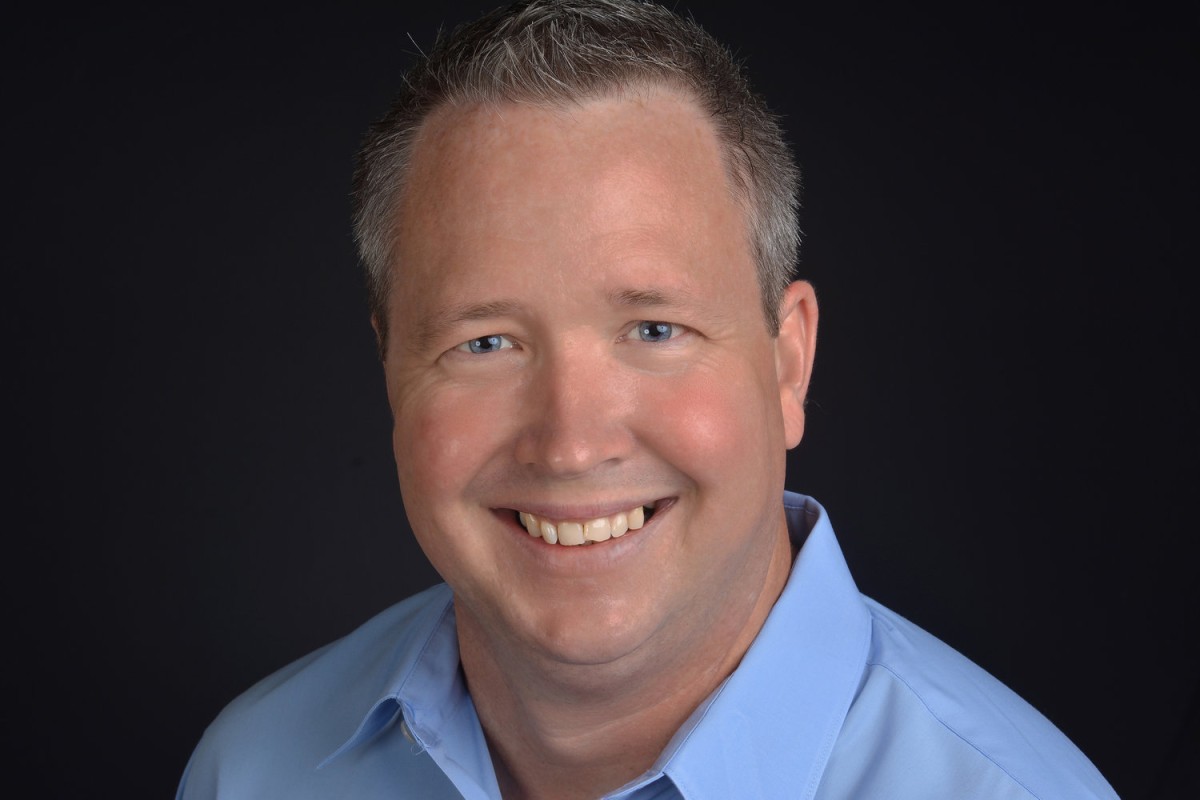 ABOUT THE AUTHOR
Jim has been an avid golfer and golf fan for over 40 years. He started a YouTube channel called Golf Plus about a year ago and it has been wildly successful. It only made sense to expand and reach more golfers with this site and social media. You can learn more about Jim and Golf Plus Media Group by visiting our About Page.