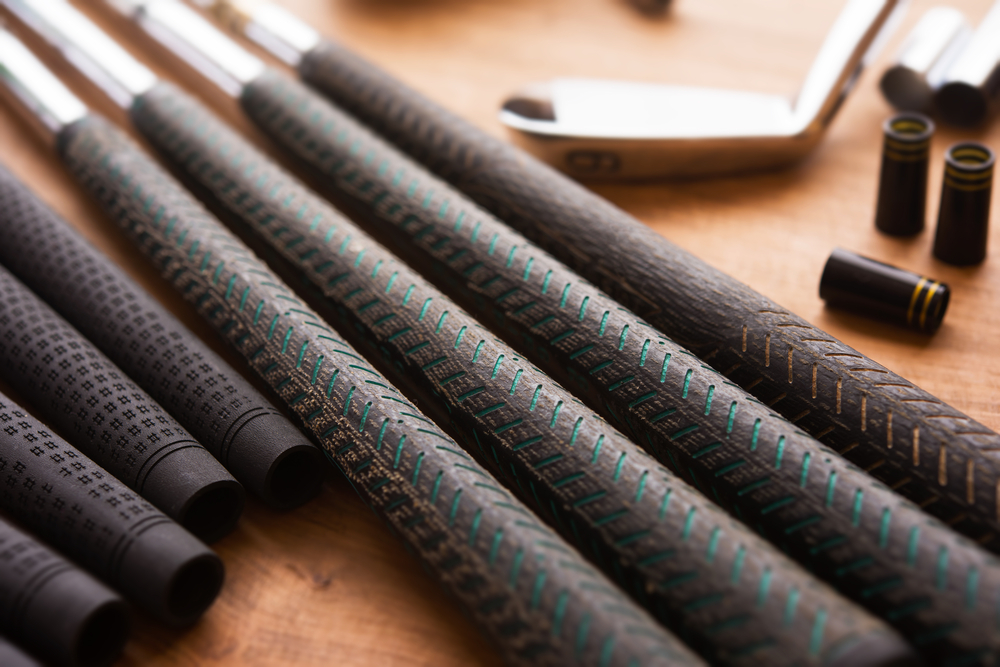 The average price to regrip a golf club is around $6 – $12 each, however, this might vary depending on the service provider. In the golf industry, some stores will install grips bought elsewhere for a price, while others would not let you bring in grips from any place other than their own local shop. Thus, let's learn more about this!
How Frequently Should You Regrip Golf Clubs?
The number of rounds you play each year is the primary factor in determining how often you should change the grips on your golf clubs. Although the ordinary golfer may go a year or more without replacing their fresh grips, a professional may need to do so every two to six weeks. And it's possible that high-quality golf club grips won't need to be regripped as frequently as you think they would. Thus, keep using those golf grips for at least another year if you don't play the game often. If you're still comfortable swinging with worn grips, then that's how frequently you should replace them. The club's construction can withstand having the same grips on it for a long time.
The Price For Regripping A Single Club
A professional can regrip your golf club, or you may do it yourself with the help of an internet guide. To do the regripping work yourself, you'll need to purchase the right tools and materials. New golf grips come in a vast variety, but the price of a single grip may range from $6 to $12. If you don't already have glue and grip tape, you can get a regripping kit (containing both) for around $15 on Amazon. Therefore re-gripping a single club might cost anywhere from $20 to $30, depending on the kind of grips you get.
Our favorite golf grips are from the best quality and highly reputable companies like: Golf Pride, Lamkin, and Winn Grips.
DIY Golf Club Regrip: Possible Or Not?
As a cost-cutting measure, many avid golfers opt to re-grip their own clubs rather than have them professionally re-gripped. In addition, you can save at least $50 by putting on your own grips instead of paying a golf pro to do it. Even though re-gripping your personal clubs isn't very challenging, mastery takes time and practice. The golf grip tape and club grip adhesive are two examples of widely accessible goods you'll need. Either you, if you are competent and have the time, or a professional golf store if you choose. Regripping is the best way to give your golf clubs a new lease on life.
Should Different Clubs Be Regripped More?
There are always a few clubs in a golfer's bag that get more use than the others, and those are the ones whose grips eventually need replacing. You may regrip your own clubs, one or two at a time, or get them done by an expert. All of your extra grips may be replaced at once, or you can have only one or two clubs worked on at a time.
With this knowledge in hand, you can make an informed choice about how frequently to get your clubs regripped. All the control here rests squarely in your hands. Also, the cost of regripping your clubs and the many alternatives available are both important to know. This will allow you to choose the option that is most suitable to your play style.
Extra Considerations That Need To Be Made
Check out a wide variety of grips before settling on one because there are many types of grips. There are certain grips that are far more pleasant to use than others. Other players with greater hitting distances prefer the thicker grips and the stiffer material because it affords them more control and enables them to utilize less force in their swings. Also, you can place tape beneath the grip, because it's a better idea for your ability to use it. Tour players often do this because it helps them to better accommodate each finger.
You will see many of the PGA Tour and LPGA players using Super Soft grips for they putters. We love them as well. The larger grip feels good in your hands and seems to provide some more stability.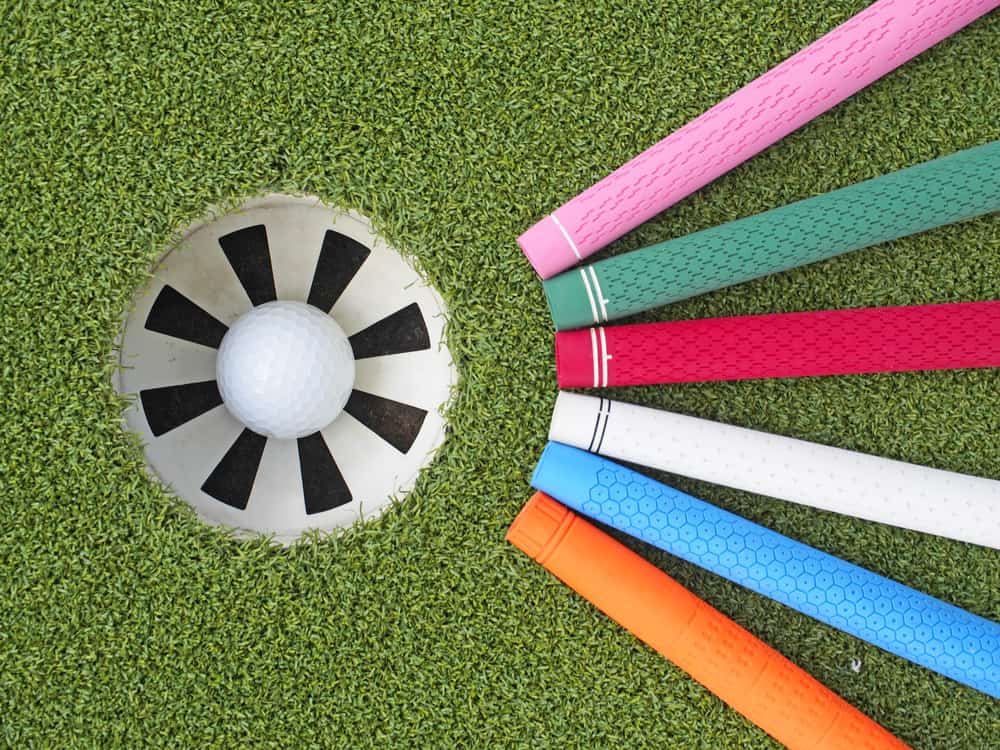 The Proper Way To Replace The Grip On Your Clubs (Step-By-Step Instructions)
Putter grip replacement may be done in only a few minutes if you follow the directions carefully. As an added bonus, if you do it yourself instead of hiring a service, you might potentially cut your labor costs in half. So let's see the easiest way to replace the grip on your putter.
Step #1: Put Together A Work Area
The first thing in this step-by-step process is to put together a work area. When you are working on a project, you should prefer to do it in a garage since there's more room to spread out and less chance of anything being broken. And if you don't mind getting dirty, you may also use a piece of scrap paper or anything similar as a ground cover.
Step #2: Choose A New Grip (Best Grips)
Golfers may personalize their new clubs any way they choose by selecting from hundreds of available grips. You may get replacement grips that look the same or completely different from the ones you're already using. It's hard to believe, but your putter swing may be affected by the grip you use. Therefore, in order to have more control over where they rest their hands, many golfers choose models that have flat front panels. Remember that there is a little bit of variation in the golf grip used for putting compared to other strokes.
Step #3: Get Rid Of The Old Grip
The most dangerous element of this technique is removing the old grip from your club, so proceed with caution. Where possible, use a hook blade or box cutter for this task. Make sure the golf club is firmly wedged within the vice and cannot be removed by force. In addition, while raising the hook, your fingertips should never touch the pointy end. When the handle is damaged beyond repair, throwing it away is not a big deal. So, it is best to eventually lift the blade before trying to remove the handle.
Step #4: Clean Up
Since the tape from the previous grip sticks to the inside of the new grip, your golf shaft is likely to be in disarray when you change grips. In severe circumstances, this may be scraped off using a utility knife, however, great care must be taken not to damage the shaft.
Step #5: Apply Tape
Following a thorough cleaning of the grip, you may begin applying the new tape layers you want to see beneath the grip. If you're using double-sided tape, you may find it simpler to wound the roll in a spiral around the pole's shaft as you ascend. Be cautious not to let the tape hang too far below the grip's base when you begin applying it.
Several layers of tape applied to the grip will increase its thickness. But, you shouldn't go overboard with the additions to the point where holding the club securely becomes problematic. Grip adhesiveness requires at least one layer, but often two or three are used in practice.
Step #6: Prepare The Grip
Before applying the grip solvent to the inside of the grip, the old grip must be detached from the club and the new one inserted. Keep your grasp secure by pressing your finger into the device's crotch small hole. When you've found the perfect spot, you may wipe it off with some grip solvent and swap hands. Swirl the grip around so the solvent may penetrate it. After you're finished, pour any leftover solvent from the grip over the tapered shaft. Holding a cup or bucket beneath the shaft may help retain some of the dirt until you can clean it off.
Step #7: Slide The Grip On
You may now use it since the shaft has been lubricated and the grip has been cleaned. In order to use a square putter grip effectively, the grip must be slid into the correct angles. If you do this, you'll have a better chance of maintaining a high level of performance on the golf game course. After the putter is ready to go, the grip will allow the face to be squared up with the intended target.
Step #8: Clean Once Again, Then Wait
Remove any remaining solvent from the old grip before installing the new one. Use a clean cloth to remove the dirt and filth off the old grip. And you should wait a while before you start using the grip. Since you won't be swinging your putter with the same force as an iron or driver, we recommend waiting at least 12 hours after regripping before taking it out on the course.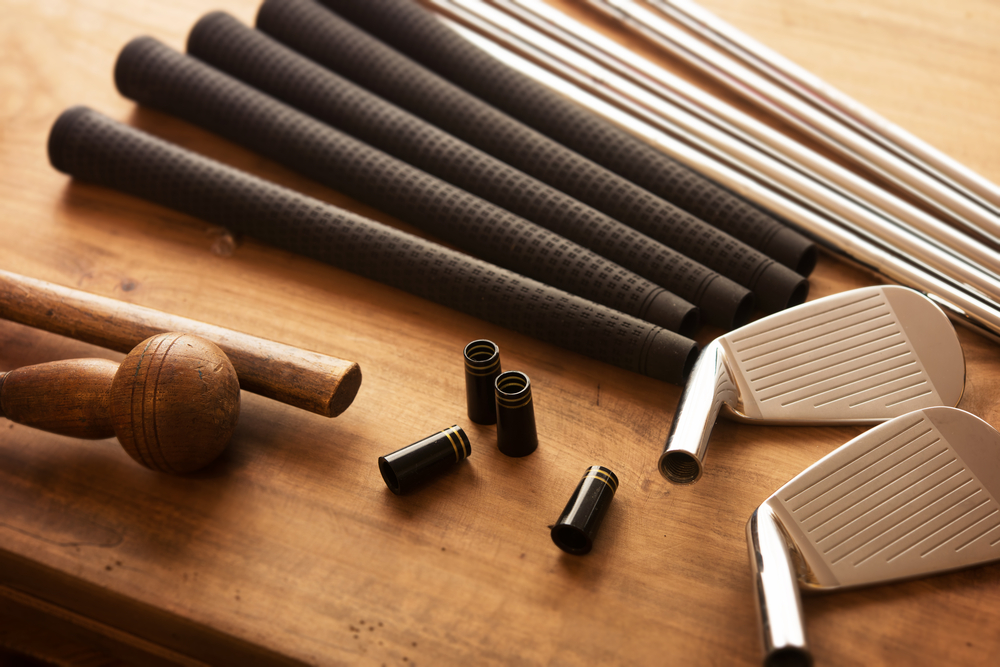 If Regripping Your Own Putter Isn't Your Cup Of Tea, You Have A Few Options
To avoid the hassle of doing it yourself, you may get your putter regripped at any local golf shop or club fitting facility in your region. Obviously, this will cost you more money, but it will spare you the trouble of having to regrip the putter on your own, so it's worth considering. An average putter regrips costs between $10 and $40, with the range depending on the kind of grip you choose. In addition, bigger putter grips may be expensive.
If You're Going To Regrip Golf Clubs, Should You DIY?
Regripping your golf clubs is a procedure that will take you anywhere from one to two hours to finish. While we wouldn't call it easy, it's a task that, if accomplished, should provide no difficulty. Whether you can save money by doing it yourself rather than letting one of the local golf shops take care of it is the key worry. The average cost of labor to install each grip might add an extra $2–$4, however, this can vary depending on where you get them.
As a consequence, you may anticipate saving somewhere from $30 to $60. We believe it's important for you to consider the potential consequences of your actions. If you mess up the installation of even just a few of your standard grips, you might end up spending a lot of extra money. If you took it to a local pro shop, they would have been on the hook for any damage caused by their negligence. Moreover, re-gripping your entire set of clubs at home is a relaxing pastime that might boost your confidence on the course.
Conclusion
How much money you pay for new grips and regripping is entirely up to you. DIY-ing it with the cheapest grips will cost you quite cheaper than changing it in a nearby golf shop.
🖐 We want to hear from you!  Let us know your comments below ⬇️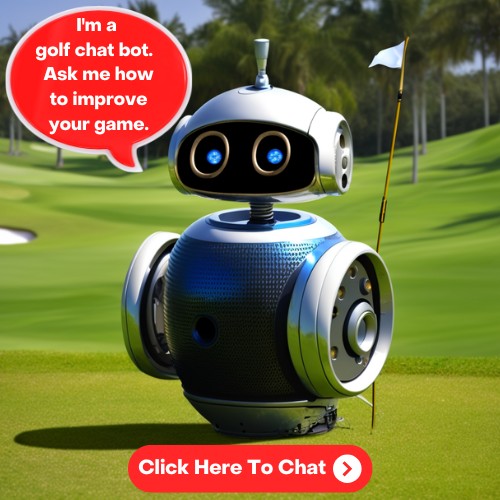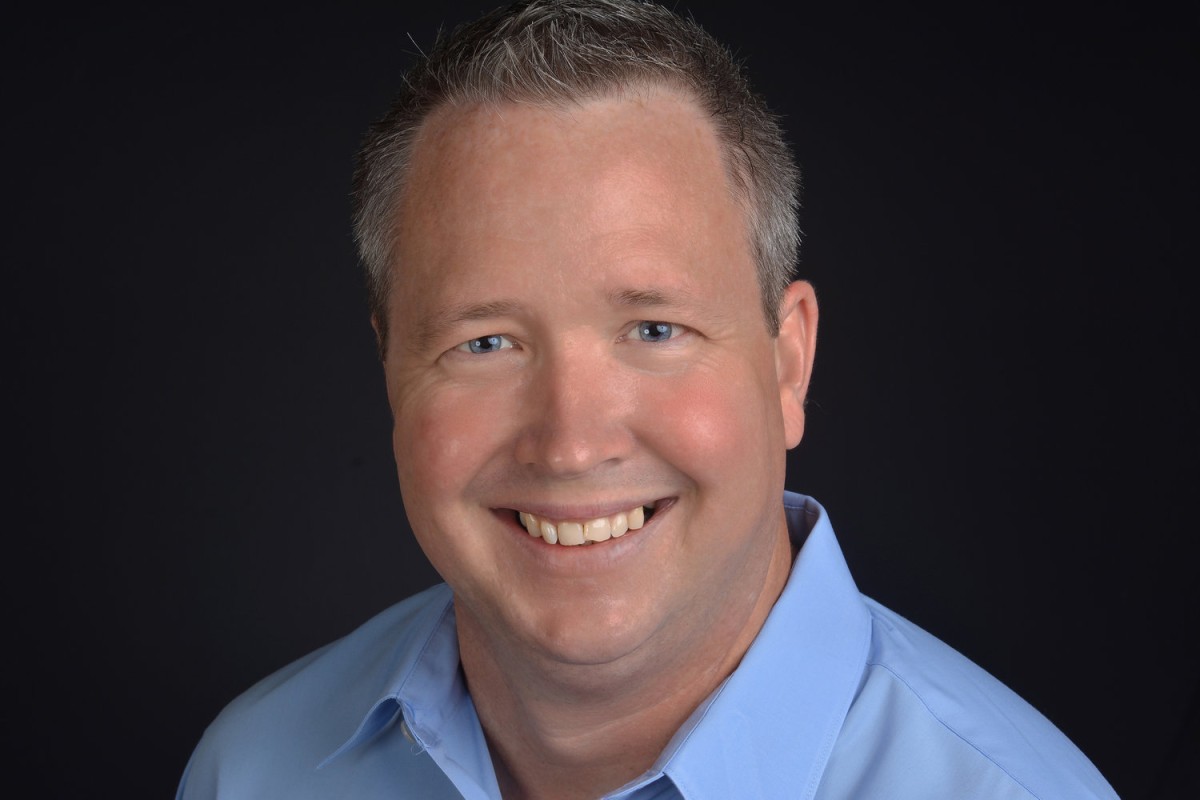 ABOUT THE AUTHOR
Jim has been an avid golfer and golf fan for over 40 years. He started a YouTube channel called Golf Plus about a year ago and it has been wildly successful. It only made sense to expand and reach more golfers with this site and social media. You can learn more about Jim and Golf Plus Media Group by visiting our About Page.