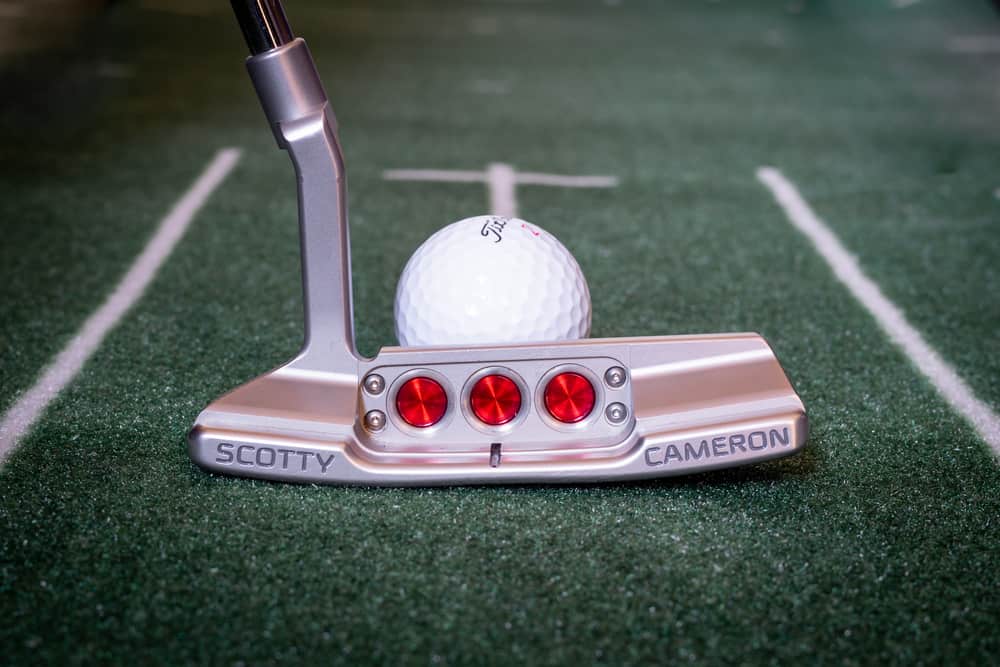 Golf is an expensive hobby. But if you're looking to take things to the next level, you might consider investing in an even most expensive golf club: a gold putter. Yes, that's right; there are now golf putters made entirely of gold.
And while they may not be the most practical option out there, they sure make a statement. If you're looking for a way to stand out from the crowd on the green, then a gold putter is the perfect way to do it. Just be prepared to pay top dollar for one of these beauties!
Tiger Woods 1998 Backup Putter
To the casual golf observer, all putters might look the same. However, to those who take the game seriously, there can be a big difference between one model and another. Putters can vary in material, weight, size, and leather grip. Some players prefer a heavier expensive putter, while others prefer a lighter one. Ultimately, it comes down to personal preference and what feels comfortable for the individual player.
The Tiger Woods 1998 Backup Putter is at the top of the heap. This Scotty Cameron/Titleist 000 model comes with a hefty price tag of $393,000, but it's worth every penny for many serious golfers. The putter was originally a backup for Woods, but he used it to win several tournaments.
It is designed specifically for Woods by master craftsman Scotty Cameron, who has been credited with helping him win multiple majors. The putter is a hybrid of a blade and mallet design, and it's made with soft stainless steel that allows for more feel.
The putter is crafted from high-quality stainless Damascus steel and features a blackened finish that reduces glare. It also has a slightly oversized putter head that provides stability and accuracy, making it an ideal choice for golfers of all skill levels.
The Tiger Woods 1998 Backup Putter is the gold standard for golfers who are serious about their game. This putter has been designed to help golfers improve their game by providing them with a tool that can help them make those all-important putts.
Metal-Headed Blade Putter
If you're looking for a limited-edition metal-headed blade putter, you can find one for the price of a decent dinner out. These putters are great for improving their game, as they offer more precision and control.
The putter's high price tag might deter some golfers, but for those who appreciate quality craftsmanship, the putter is definitely worth the investment. The putter is made with quality materials and construction, making it a worthwhile investment for avid golfers.
The head of the golf club is made from precision-milled stainless steel, and the shaft is crafted from lightweight titanium. This combination results in a club that is both durable and easy to swing.
The result is a putter that is incredibly durable and easy to swing. And thanks to their sleek design, these expensive putters will turn heads on the green.
So, if you're looking for a top-of-the-line putter that is also very affordable, this metal-headed blade putter is worth checking out. This putter is great for those looking for a high-quality product without spending much money.
First Lady Golden Putter
The First Lady Golden Putter is the most expensive golf putter available, with a price tag of $150,000. This luxurious golf putter is made with solid gold and diamond-encrusted detailing, making it a truly unique and opulent golfing accessory. Despite its hefty price tag, the First Lady Golden Putter is well worth the investment for serious golfers looking to take their game to the next level.
The putter is made by Barth & Sons and is finished in gold. It is a limited edition putter, and only 10 have been made. This makes the putter very rare and will surely increase in value over time.
The putter was designed especially for the first lady of the United States. It is made with a golden head and a diamond-encrusted shaft, giving it a luxurious look and feel. This putter will help the first lady play her best game on the green.
This beautiful putter also comes with a matching gold-plated bag and headcover. This will protect your investment and keep your putter looking great for years.
The First Lady Golden Putter is the perfect choice for anyone looking for the ultimate golf-putting experience. Made with the highest quality materials and craftsmanship, this putter provides golfers with exceptional performance and feel. With its unique design, the First Lady Golden Putter will help you take your game to the next level.
Honma Beres S-05 T117 Putter
For the serious golf course enthusiast, only the best equipment will do. The Honma Beres S05 T117 Putter is such coveted golf equipment. This putter is made with high-quality materials and craftsmanship, making it a must-have for any golfer who wants to improve their golf game.
This limited edition putter is expertly crafted from only the finest materials, including luxurious gold and platinum. No expense was spared in creating this one-of-a-kind golfing accessory, which will turn heads on the green.
The innovative design results in a luxurious putter that performs better than any other putter on the market. The sleek design is aesthetically pleasing and provides superior alignment and stability during your swing. Whether you're looking for a new putter to add to your collection or a high-performance option, this is perfect.
The Honma Beres S05 T117 Putter is certainly not a good purchase for the average person, with its $75,000 price tag. However, this putter is unbeatable in quality for those who refuse to settle for anything but the best. Those golfers who demand perfection will find this putter well worth the money.
Bernhard Langer 1993 Masters Tournament Winner Putter
For the serious golfer, having the right putter can make all the difference. And for those who are willing to invest, there are several high-end options to choose from.
The most notable is the Bernhard Langer 1993 Masters Tournament Winner Putter. This putter was used by Langer to win the Masters in 1993 and has since become one of the most sought-after golfing artifacts.
This limited edition Scotty Cameron putter is finished in black oxide and features a unique design modeled after Bernhard Langer's winning putter from the Masters. This premium quality putter is perfect for the serious golfer who wants to improve their game.
Of course, with a price tag of $59,100, this is not a putter for everyone. But for those looking for the best of the best, the Bernhard Langer putter is hard to beat. With its intricate design and top-of-the-line materials, this putter will help any golfer up their game. So if you're willing to splurge on a high-end putter, the Bernhard Langer model is worth considering.
Conclusion
Ultimately, it is up to you to decide if the extra money is worth it for a golf putter. With all this information in mind, we hope you are better equipped to decide whether to purchase the most expensive golf club putter. What do you think?
What do you think? Are any of these golf putters worth their hefty price tags? 
🖐 We want to hear from you! Let us know your comments below ⬇️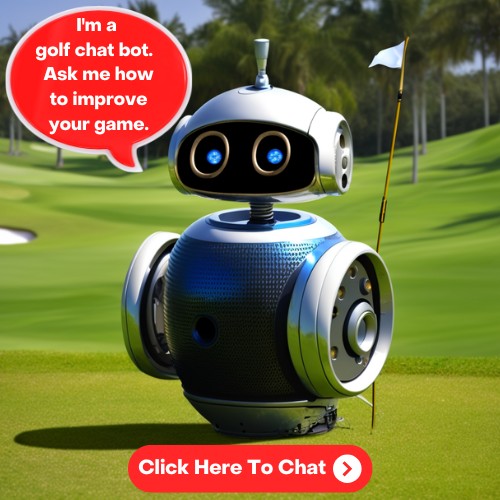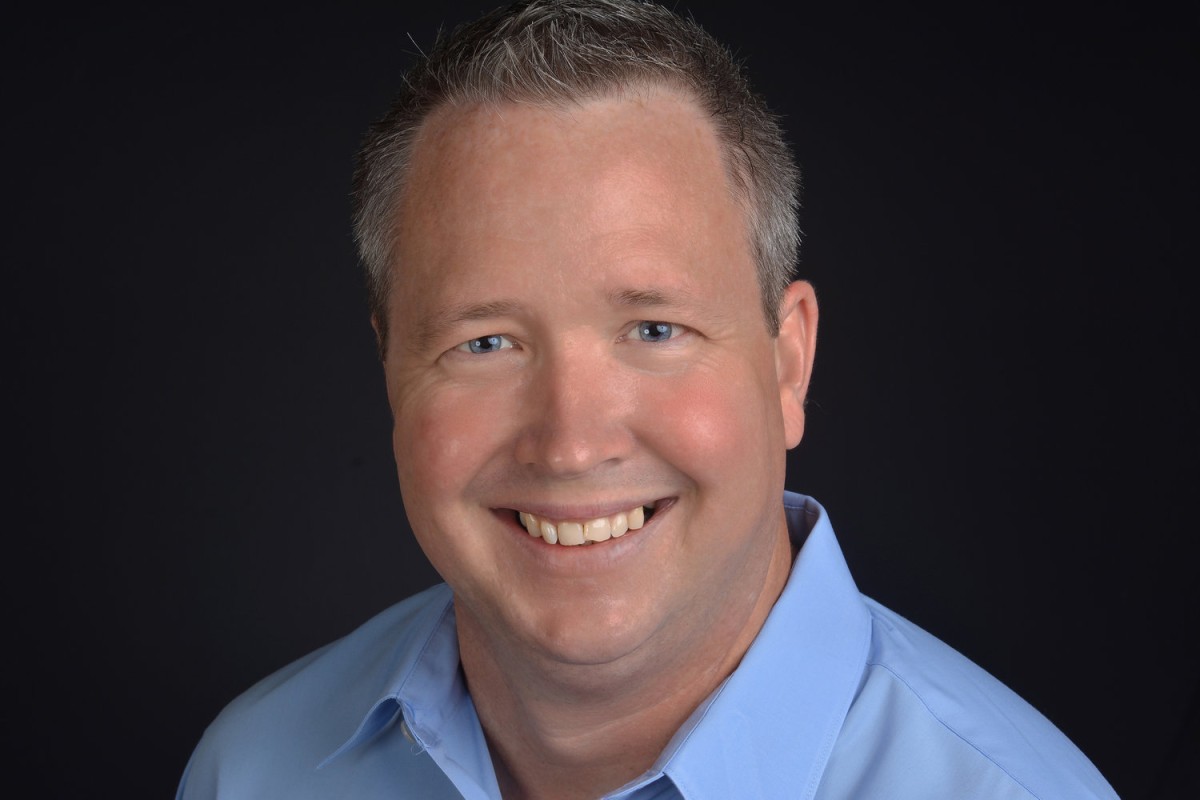 ABOUT THE AUTHOR
Jim has been an avid golfer and golf fan for over 40 years. He started a YouTube channel called Golf Plus about a year ago and it has been wildly successful. It only made sense to expand and reach more golfers with this site and social media. You can learn more about Jim and Golf Plus Media Group by visiting our About Page.