Tiger Woods is no stranger to injuries. Throughout his career, his body has taken and survived an incredible amount of punishment. And with the way he's bounced back from his myriad of injuries, he's very much golf's John Wick.
Outside the major scandals, trophies, and money, major injuries and surgeries have also been regular episodes in Tiger's story.
Tiger Woods Leg Injury
Yes, he's easily the greatest golfer of his era, and some will even argue he's the greatest of all time. But, if his past injuries ever cast any doubt on his ability to regain his form, his recent battle with injuries from his 2021 car crash looks like the one that takes him out. The lingering leg issue has taken center stage in his game as it has continued to be a source of serious discomfort.
Naturally, Tiger should be rounding off his stay in golf's elite league because, like most physically demanding sports, golf is a young man's game. Tiger is in his late forties, and no honest golf fan should expect him to win 9 events in a year as he did in 2000.
Maybe a man of his ability could still whip up some magic without his injuries, but the added disadvantage of an unhealthy body has reduced the possibility of any late surprises for the golf champion. Still, his resilient spirit inspires his fans, and those folks must be gutted to see him so broken. It's heartbreaking to see your heroes falling, especially on grounds where they've achieved their greatest feats.
---
Click Below To Watch The Full Video
---
Tiger Woods and Augusta National
One of those grounds for Tiger is Augusta National where he's won five times. But in another installment of Tiger's painful road to recovery, he limped out in the middle of the third round during the 2023 Masters. This was after he barely made the cut under the unforgiving weather in Georgia. He'd started the tournament with a first-round 2-over 74, but after a pause and restart, his score of 3-over 147 took him into the third round.
As he struggled through the third round, the pain got worse, and his limp became more obvious. Bogeys on holes 10 and 14, and double bogeys on 15 and 16 took his tally to 9-over after seven holes of the third round.
Then the heavy rain forced the organizers to suspend play until the next day when Tiger would have to complete 29 holes on a bad leg. But when action resumed, Tiger had left the tournament. His body had had enough, and maybe averted the worst round of his career.
More and more, the Tiger situation looks like a final dance with the love of his life. His mind is still as sharp as ever because it's hard to lose all that muscle memory when you've been as good as him. His mindset is certainly intact, and he's still hungry to win. But there are times when a strong mentality isn't much help. If the body is not well, then desire is just useless.
When he pulled out of the Masters, no one knew the exact details of what caused his withdrawal, but the next day, he shared his reason for his early exit on Twitter.
---
NEW You Can Now Listen To This Article
---
Tiger Woods Aggravates His Plantar Fasciitis
Unfortunately, he'd reaggravated his plantar fasciitis, and he wished his colleagues good luck.
He'd first spoken about his plantar fasciitis at the 2022 Hero World Challenge where he was expected to play but never did due to the condition.
Tiger made the difficult decision of withdrawing from the Hero World Challenge due to a case of plantar fasciitis in his right foot. Despite this setback, he has consulted with doctors and trainers and is still aiming to compete in The Match as well as the PNC Championship.
His withdrawal from the Masters also helped put something into perspective. In 2022, Tiger called his 47th-place finish at the Masters a victory, and it was hard to know how much he meant that. He'd recorded his worst rounds at Augusta with 78s on Saturday and Sunday. If a man who has five green jackets calls 47th at Augusta a win, then something is really wrong.
Now, it's easy to see it was a message of gratitude from him because, barely a year before that tournament, he didn't know if he'd ever walk again. And the fact that he hasn't fully recovered two years after the crash shows the extent of the damage to his body.
Tiger Woods Has A Limited Schedule
Due to the injury, Tiger had prepared a limited schedule involving all the majors and maybe one or two PGA tournaments in 2022. But, his body made a joke of his plans.
First, at the Masters where his family, including his mom, cheered him to the last hole. He was like Rocky Balboa coming out of retirement to fight a young gun and forcing a draw.
As hard as it might be to believe, that 47th at the Masters was the best Tiger could do all-year long.
After Augusta, he went to Southern Hills for the PGA Championship. Again, he made the cut, but by the end of the third round, it didn't matter. He dropped a 9-over 79 on that Saturday before calling it quits. And the reason he quit was just horrifying.
His next stop should have been the US Open, but, some days before the event, he announced he won't be playing at The Country Club.
In his tweet, he said he had told the USGA that he won't be competing because his body was not ready for major-championship golf. However, he hoped to compete at a pro-am event in Ireland before heading to the old course at St. Andrews.
He made it to his favorite course, but he wasn't ready to compete, especially not at the 150th Open. Tiger left St. Andrews, possibly for the last time, with his worst show at the home of golf. He finished with 9-over and failed to make it into the weekend, but Tigermania was alive as he made his final walk to the course's iconic 18th hole.
Tiger Woods Nagging Injuries
2022 was a bad year for Tiger, but he was already in trouble even before the 2021 car crash. He'd had some injuries in his youth courtesy of all that torque he generates through his swing. But, for more than a decade, he got away with it until 2008.
After a runner-up finish at the 2008 Masters, Woods took out time to rest and repair a torn cartilage in his left knee. Although his doctors warned him about two stress fractures in his left tibia, he went against their recommendation of an extra six-week rest before returning to action. Why won't he? He was playing his best golf, and through the pain, he won a historic US Open in a playoff against Rocco Mediate. It was an unforgettable and expensive victory for him.
After that win, he spent 9 months recovering from surgeries to repair his ACL and damaged cartilages.
Then there was the neck problem in 2010 that turned out to be an inflamed facet joint. A major setback to his 2011 came from a sprained Medial Collateral Ligament in his left knee and a strained left Achilles tendon. The Achilles tendon worried him more in 2012. Then he experienced bouts of back spasms in 2013 on his way to finishing second at the Deutsche Bank Championship. The spasms forced him to withdraw from the Honda Classic in March 2014.
Later, he got surgery to treat the pinched nerve that was causing the spasms. As a result, he missed the Masters for the first time, and when he tried to force a comeback, he was driven off the course in pain after 8 holes of his final round at the WGC Bridgestone.
He then missed the cut at the PGA Championship with his entire 2015 plagued by the back problem.
He had another microdiscectomy surgery to remove a disc fragment that had been pinching his nerve. After a follow-up surgery to end the back problem, his future looked bleak. He missed the entire 2015/2016 season to recover. More back spasms caused a withdrawal from the 2017 Dubai Desert Classic, prompting a fourth back surgery and more work on his leg.
He returned to action later in 2017, but much didn't happen for him until 2019. After months of unimaginable pain and fighting to return to form, 43-year-old Tiger claimed his fifth Masters and fifteenth major title. He stunned a world that wasn't expecting another victorious Sunday from the man in red and black.
For the rest of the year, he battled more fitness problems, but that didn't stop him from reaching the milestone of 82 wins on the PGA Tour. Then he underwent his fifth back surgery during the Covid-19 lockdown. He was just hoping he could play again before his car tumbled off the road in 2021.
Tiger Woods Leg Issues
Since then, his reconstructed leg has been his nemesis. It has put his battered body into the worst shape of Tiger's life, and if it doesn't ease off soon, it's only a matter of time before Tiger leaves the stage for good.
Still, you have to understand why he's still holding on. He's surely not in it for the money. Golf, for him, is a lifestyle, and knowing all the records he'd leave unbroken must be tough to handle. One more PGA Tour win will make him the most successful in the history of the Tour, and three more major victories to tie Jack Nicklaus will be asking too much of him.
Still, it's important to remember that Tiger's pain threshold is higher than that of the average person. It takes a lot to stop him as Jason Day revealed at the 2023 Masters. He said he was talking to Tiger in late 2022 when Tiger told him why he withdrew from the 2022 PGA Championship. And it took that much to stop him.
But it's not hard to see why Tiger keeps going. After his final round at the 2022 Masters, he told the press what he expected people to learn from his performance. He said, "Never give up. Always chase after your dreams. I fight each and every day. Each and every day is a challenge. Each and every day presents its own different challenges for all of us. I wake up and start the fight all over again."
Tiger is a fighter, but while he keeps fighting, do you think it's time for him to say goodbye?
Transcript and video used with full permission from our YouTube channel Golf Plus
Related Article: Check this out Link
Other Related Videos:
We want to hear from you! Let us know your comments below…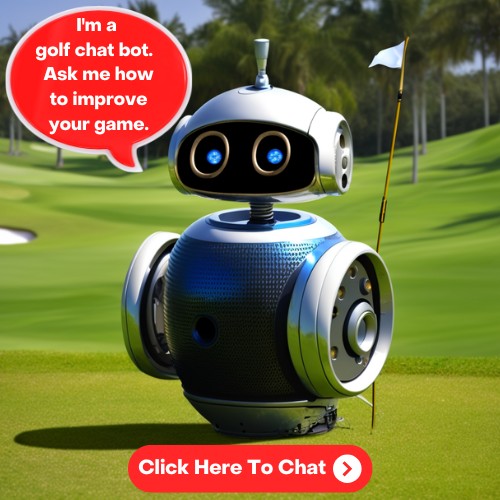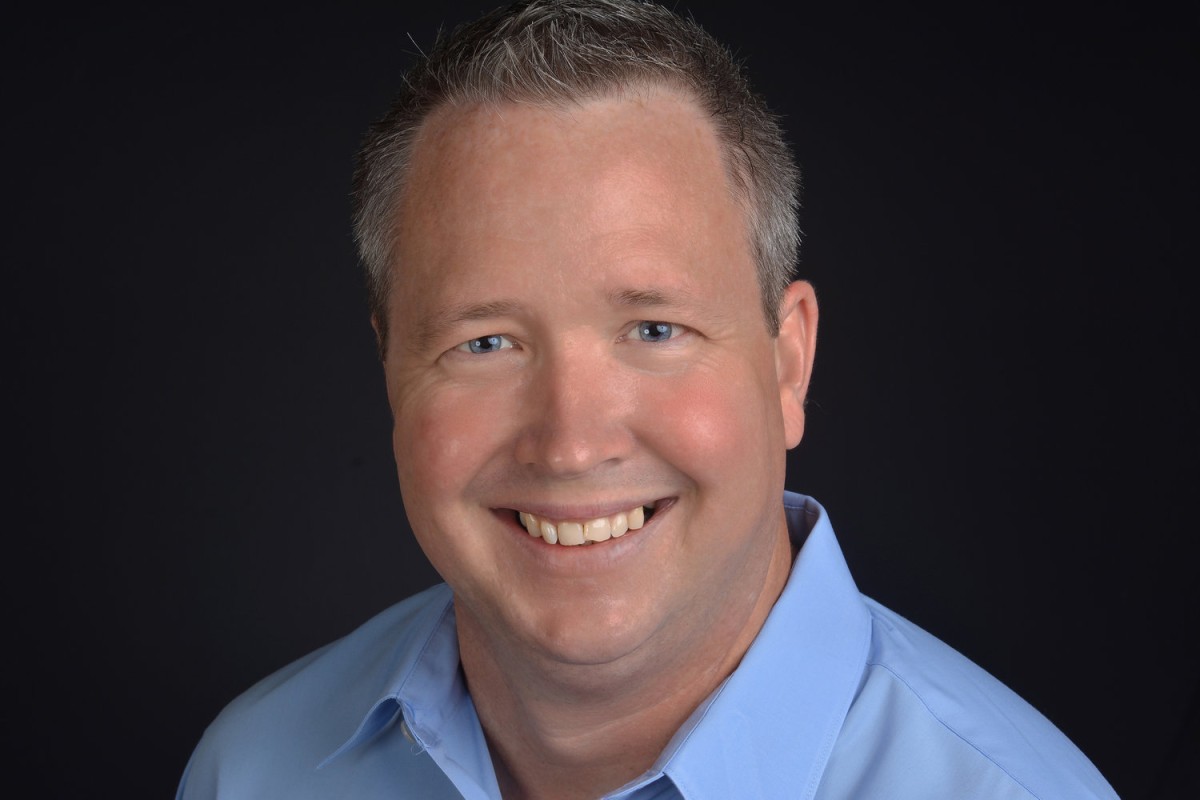 ABOUT THE AUTHOR
Jim has been an avid golfer and golf fan for over 40 years. He started a YouTube channel called Golf Plus about a year ago and it has been wildly successful. It only made sense to expand and reach more golfers with this site and social media. You can learn more about Jim and Golf Plus Media Group by visiting our About Page.