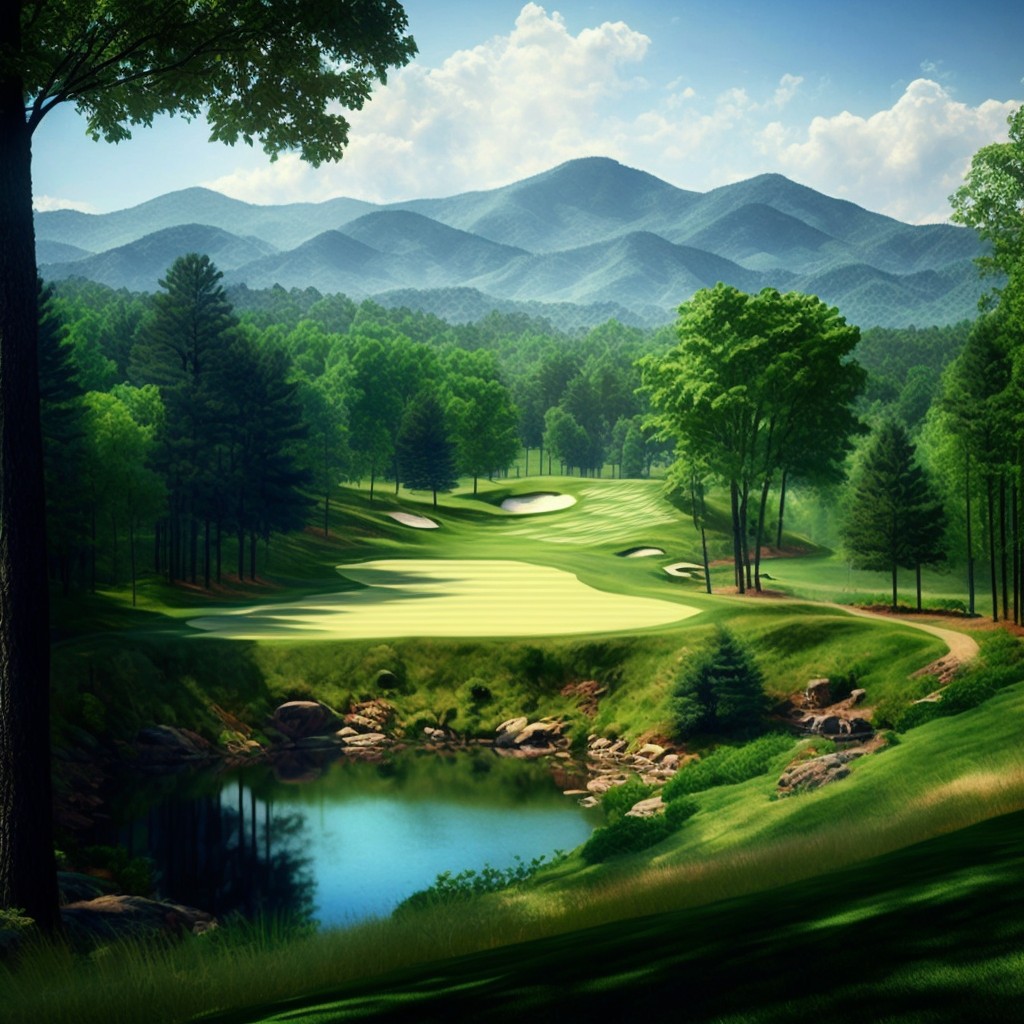 You've come to the right place if you're seeking the greatest golf communities in the North Carolina mountains. This is the list of the best mountain golf communities in North Carolina for your consideration. While golf is the primary emphasis, we also examined the surrounding area's flavor and safety.
There are a ton of reasons I love living in North Carolina and these incredible golf courses make up a good handful of those reasons.
The Cliffs at Walnut Cove
The stunning Jack Nicklaus golf course may be found south of Asheville, North Carolina, in the private neighborhood of Walnut Cove. When Jack created this course, he intended for players to feel as though they were playing in a national forest. The Cliffs at Walnut Cove golf course is in excellent condition, and the neighborhood as whole caters to the area's richest residents. Townhomes and single-family homes may cost between $1 million and $3 million. Cliff's Communities owns six other golf courses within a short drive of this active lifestyle community, all of which are free to members. To put it another way, you and your entire family will be able to take advantage of a great private golf course, plus multiple public golf courses.
Phone: 866.411.5771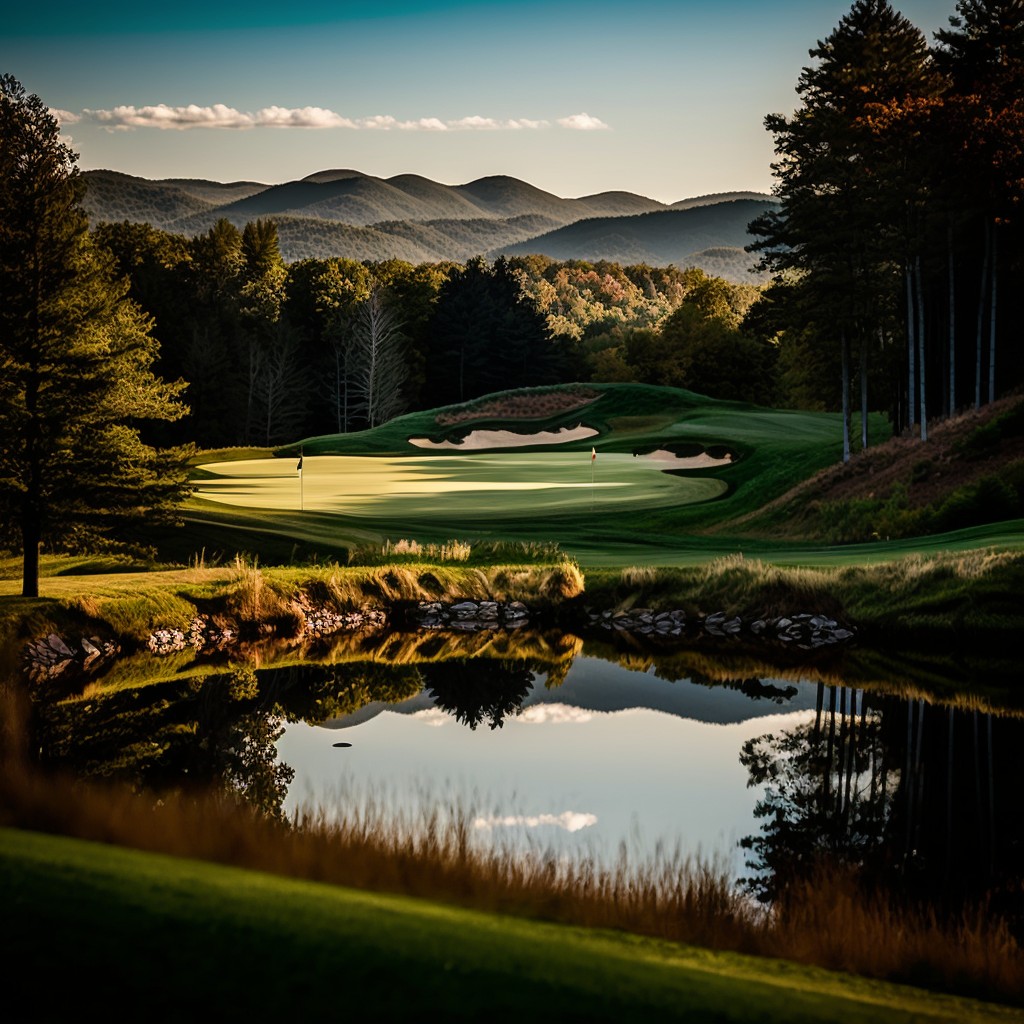 Biltmore Forest Country Club
This elite, members-only club is just about 10 minutes from downtown Asheville. Biltmore Forest membership is by invitation only, and the club is administered by its members. The layout of the 135-acre course was developed by Donald J. Ross. The clubhouse provides its members with access to a swimming pool, many dining rooms, and frequent opportunities to engage in social activities. The average home in the neighborhood costs between $1 million and $4 million.
Phone: (828) 274-1261
Balsam Mountain Preserve
Despite being just 40 minutes from downtown, the Balsam Mountain Preserve has some of the best vistas of any golf course in North Carolina. At an elevation of 3,700 – 4,400 feet, the Arnold Palmer Golf Course offers numerous demanding holes intended to punish off-target strokes while rewarding on-target shots.
According to Arnold Palmer, "mountainous topography, stunning vistas of adjacent mountains, and gorgeous rivers distinguish Balsam Mountain Preserve from any other course I've constructed." Admission to the Balsam Mountain Preserve is not free, but it is money well spent. Golf is a popular feature in this elite gated community, and the quiet atmosphere provided by the area's breathtaking natural landscapes is excellent for relaxing. This neighborhood has equestrian facilities, fitness centers, restaurants, tennis courts, 42 miles of trails, and a golf shop among many other amenities.
Sylva and Waynesville, both close to the Balsam Mountain Preserve, provide a broad range of enjoyable activities for visitors. The new Viewpoint at Doubletop Mountain community, which was erected right above the Palmer Practice Park, offers spectacular views of the mountain and holes 9, 10, and 17. Although few properties in Balsam Mountain are located on real golf courses, the view is spectacular.
Phone: (828) 631-1042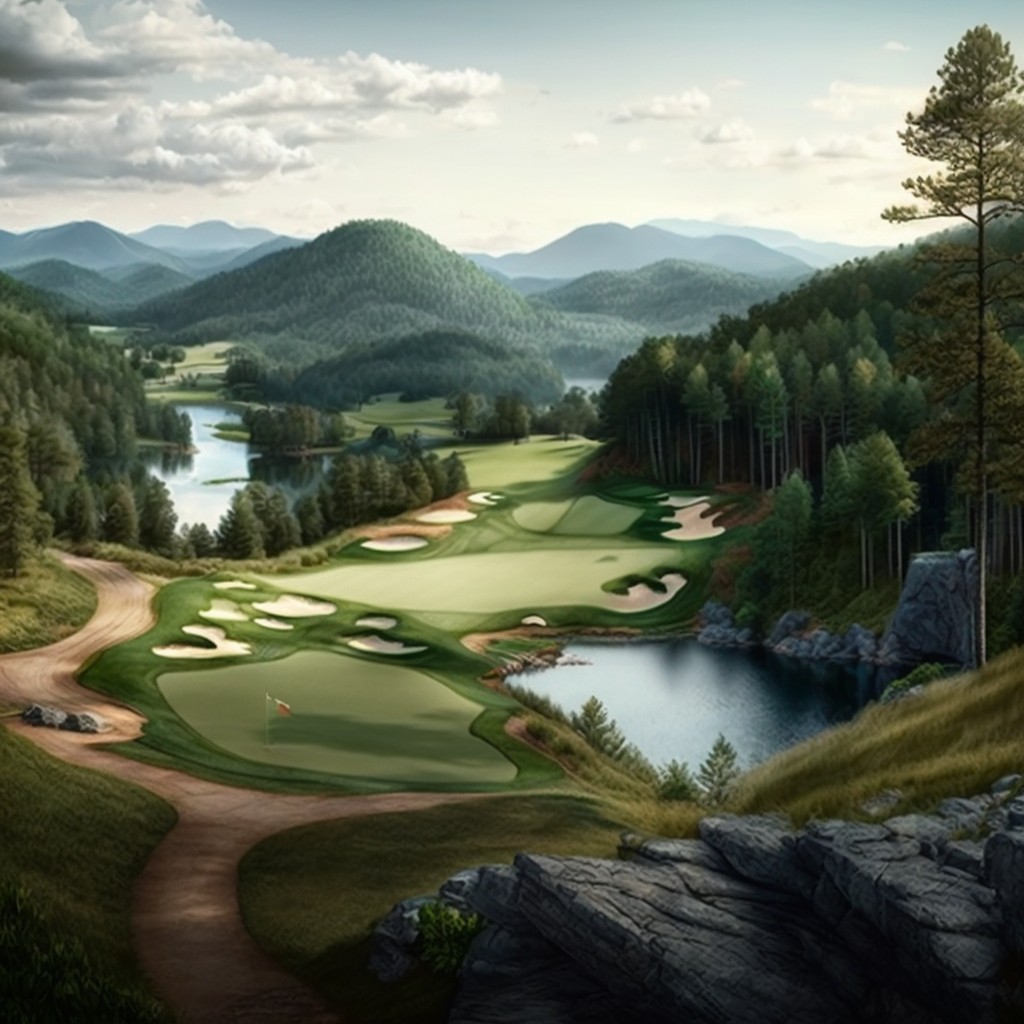 Mountain Aire
It takes roughly 45 minutes to drive from this western North Carolina golf community to the metropolitan center. Mountain Aire Club is a private, gated community owned and operated by its members. The altitude of somewhat more than 5,000 feet. The Mountain Air designed by Scott Pool and featuring stunning vistas of the Blue Ridge Mountains is recognized for its challenge as well as its beauty.
Links Magazine editors described the facility as "one of the most magnificent and organically designed courses in the nation" in their review. From the golf course to the clubhouse, Mountain Air Country Club is a world-class facility in every way.
In addition to a heated swimming pool, the region offers hiking trails and workout activities. Notably, a 2,875-foot-long runway runs along the mountainside. It's also a fantastic location for outdoor gatherings and celebrations. Single-family houses and condos in Mountain Air generally vary in price from the mid-$300,000s to the low-$70,000s.
Phone: (336) 877-4716
Champion Hills
The Champion Hills community is located about fifty minutes south of Asheville. The Blue Ridge Mountains provide a magnificent backdrop for Tom Fazio's tree-lined fairways on his championship golf course. The course has been designed to be both challenging and entertaining. It is commonly recognized as North Carolina's best all-year golf course in the United States.
Residents of the gated community have access to facilities that support a healthy and happy way of life. Golf is only one of the numerous activities offered; other alternatives include swimming, fitness facilities, and scenic paths. Depending on the property and the neighborhood, one may spend anywhere from $500,000 and $3,000,000 for single family homes in this area. The scenic natural beauty surrounding this community is amazing.
Phone: (828) 696-1962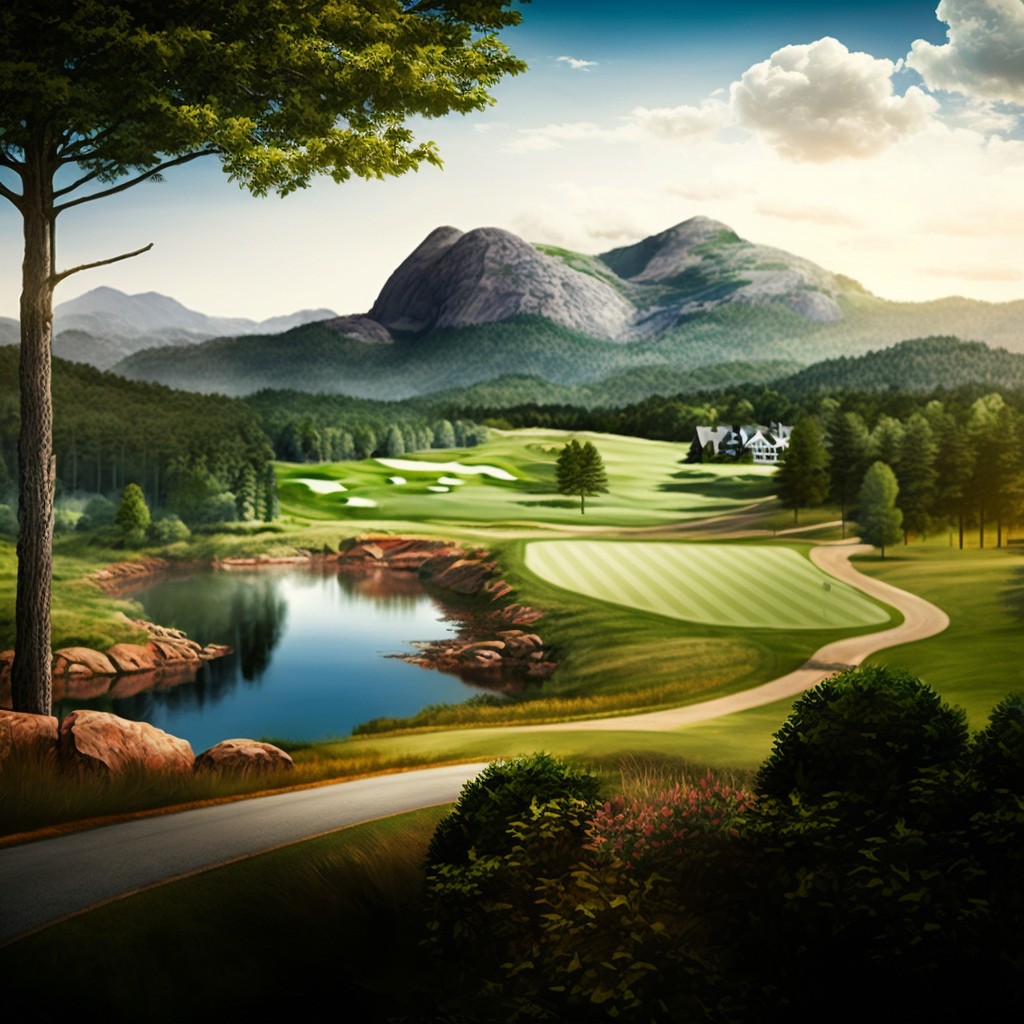 Mountaintop Golf and Lake Club
A golf course that is among the best-kept in North Carolina may be found about 30 minutes southwest of Asheville. Although Mountaintop has less appealing vistas, the golf expert believes that the Mountaintop golf course and community are superb. The clubhouse's grill and observation area for the 18th hole, on the other hand, are among the best on a golf course.
Because of its jacuzzi and swimming pool, the Mountaintop clubhouse is a great meeting place. The food at the club includes both casual and formal dining choices. The lakefront club and all of the entertaining things to do there are one of the club's distinctive selling qualities. In Mountaintop, you may pick from a variety of estate lots and cottages, among other options.
Phone: (828) 743-4707
Wade Hampton Golf Club
The travel from Asheville to the location of this Thomas Fazio-designed course takes around 1 hour and 40 minutes. The Wade Hampton golf club is one of the best in North Carolina and one of the top 26 in the country. Almost every side features granite cliffs, lakes, or mountains. The rustic-style clubhouse has a restaurant, pro shop, and leisure rooms. This great location, which is 3,486 feet above sea level and surrounded by 28,000 acres of wooded land, may have communities of houses and homesite lots.
Phone: (828) 743-5950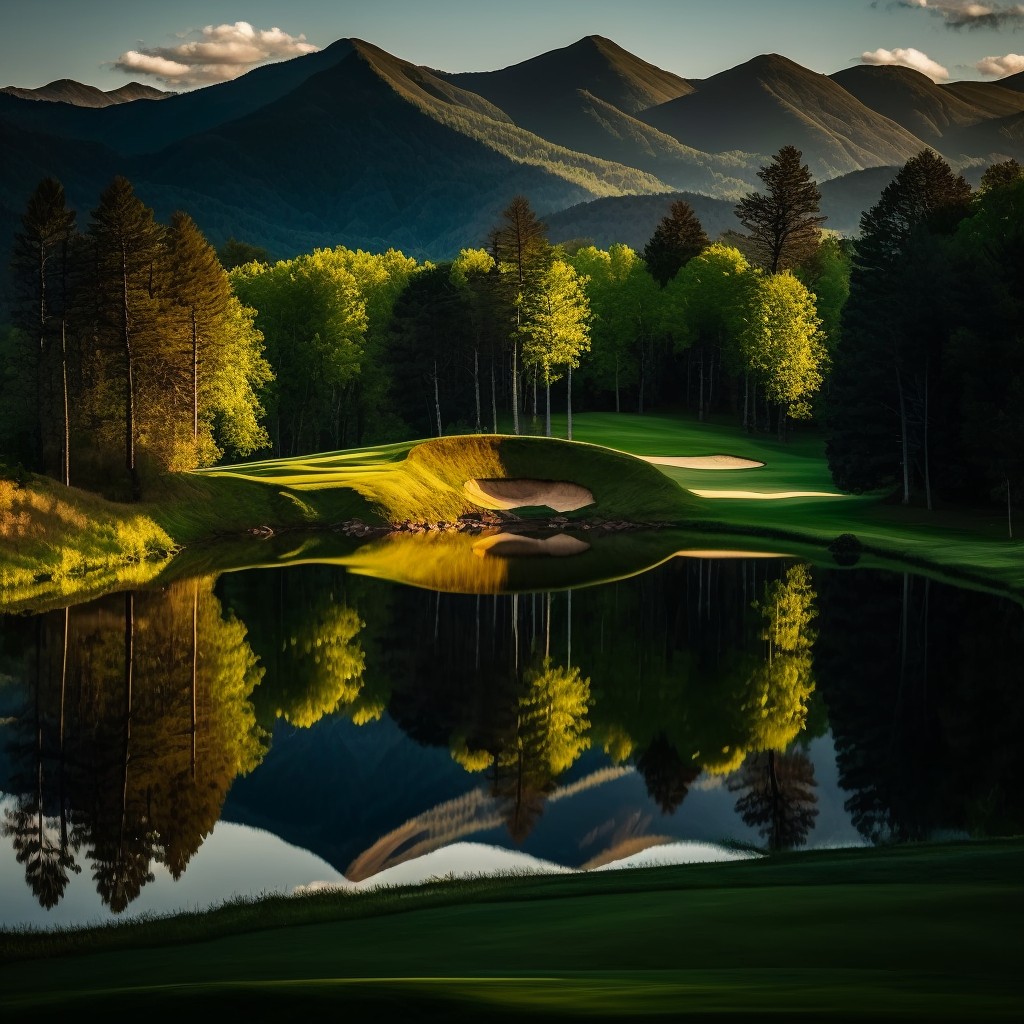 Linville Ridge
This golf community in North Carolina is near Blowing Rock. It's the most prestigious course in North Carolina, but it's also the one that's unlikely to win any trophies. There are numerous enormous, undulating greens and some of the biggest green complexes worldwide. Linville Ridge's amenities and services are both excellent (5 stars).
Swimming, tennis, and other sports are just a few of the various activities available to members at this club. The houses in this highland neighborhood vary in price from roughly $175,000 to several million dollars, and prospective purchasers may be attracted by the property's closeness to a golf course. Come here if you want to be part of the natural surroundings, panoramic views, and luxury community all at once.
Phone: (828) 742-4140
High Hampton
The High Hampton community is located around two hours southwest of Asheville. Tom Fazio's beautiful golf course design has lush, green bentgrasses and gorgeous mountain views. The Range House is a terrific place to decompress after a game of golf since it functions as both a local business and a nice place to unwind. Because the golf course is only available for a portion of the year, it is closed during the winter.
High Hampton is home to an inn as well as various cottages, each with its own distinct style. The majority of mountain houses have open floor layouts and are adorned with warm, homely accents such as stone fireplaces and leather sofas. You may avoid crowds by participating in resort activities such as water sports, walking paths, ball fields, and many more. It is one of the best places to enjoy the national forests, the mild climate, and the nicest fine dining.
Phone: (800) 648-4252
Cummings Cove
Cummings Cove is protected from the elements by the Mountains to the west and the east, thus the weather is typically pleasant. This results in long and beautiful springs and autumns, mild winters, and summers that scream to be spent on the porch with a drink of lemonade in hand. Don't worry if you get bored fast in settings with a lot of stillness; this perfect place has enough to offer. You have 600 acres, 18 holes of golf, tennis facilities, a pool, a wellness center, a restaurant, and activities in the clubhouse. You can also go to the Brevard Music Center, where you can watch world-renowned musicians, or the Flat Rock Playhouse, North Carolina's state theater, in a matter of minutes. Furthermore, the Asheville Airport, which provides rapid access to everything, is just a half-hour drive away.
Phone: (828) 891-9412
Conclusion
You have just witnessed some of the most prestigious golf communities in the mountains of North Carolina. And now as an avid golfer, you have the ability to choose the option that best suits your needs.
We want to hear from you! Let us know your comments below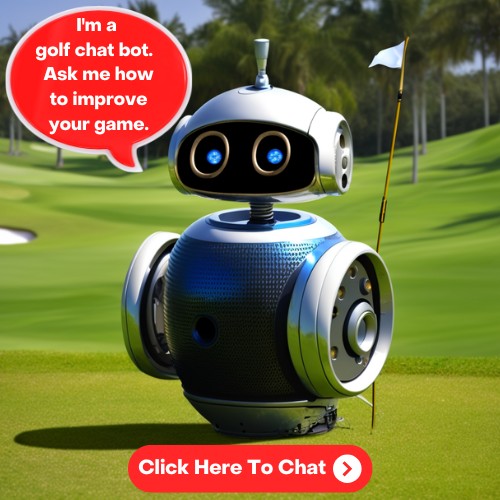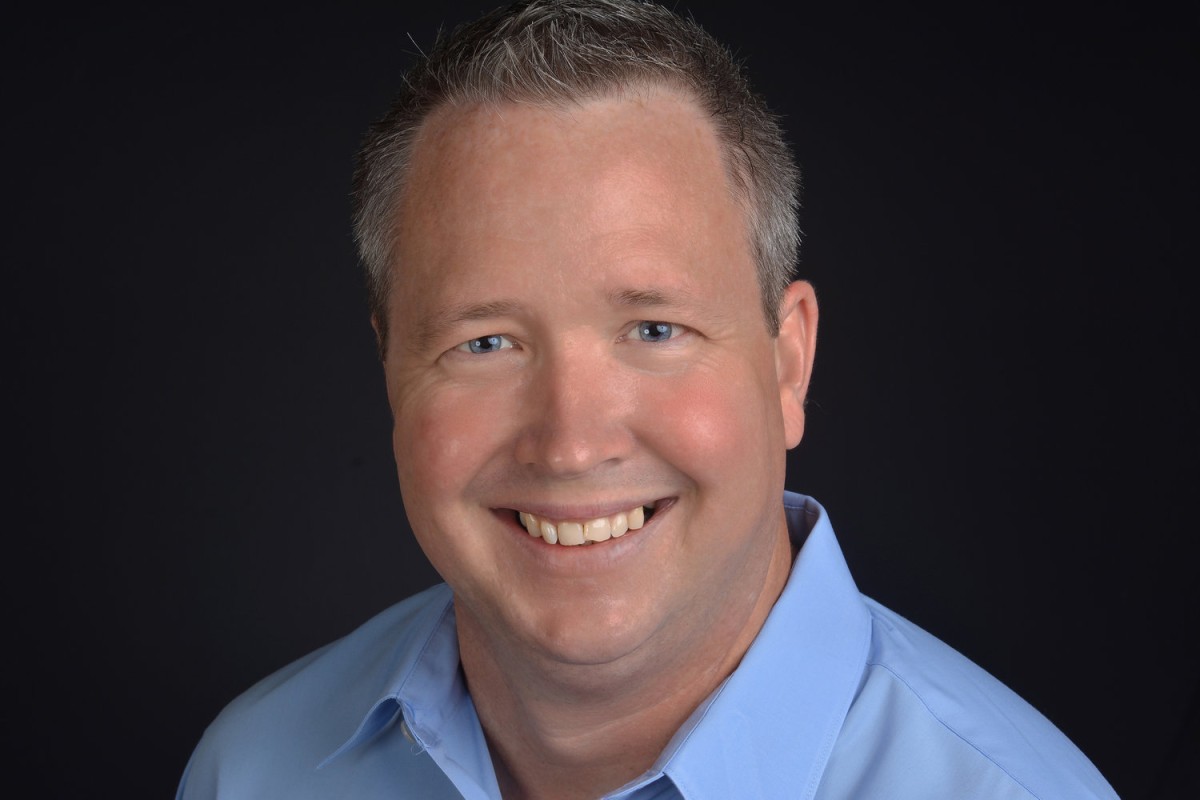 ABOUT THE AUTHOR
Jim has been an avid golfer and golf fan for over 40 years. He started a YouTube channel called Golf Plus about a year ago and it has been wildly successful. It only made sense to expand and reach more golfers with this site and social media. You can learn more about Jim and Golf Plus Media Group by visiting our About Page.