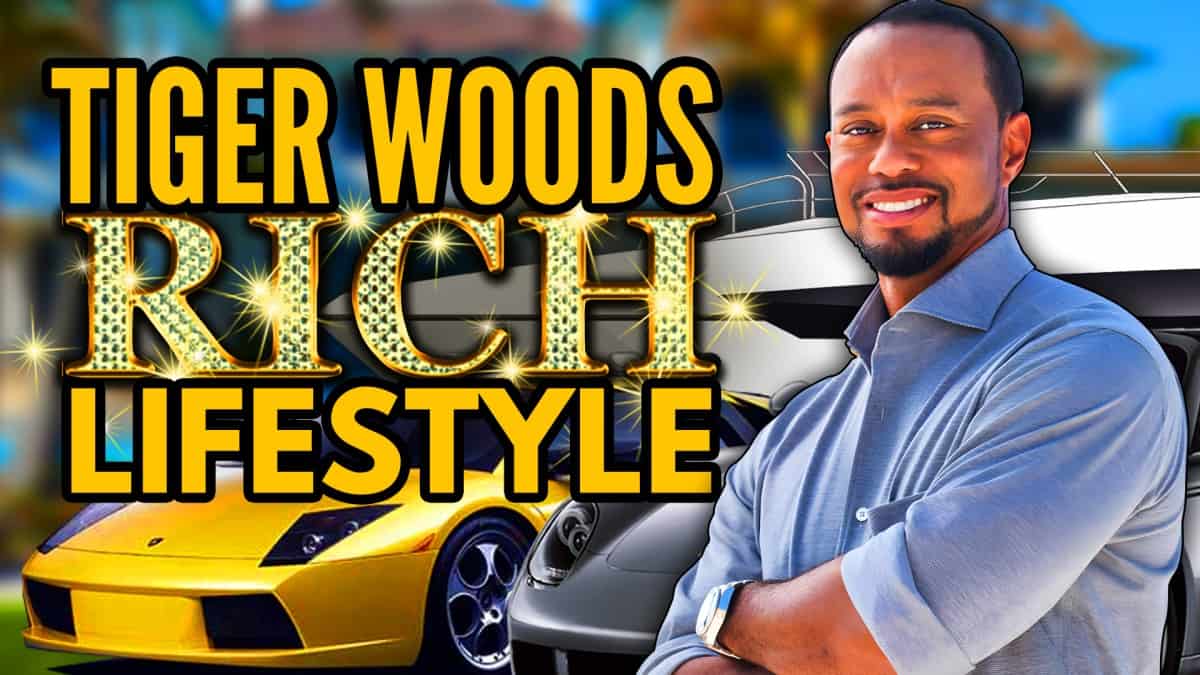 Tiger Woods, the best man you could ask for when it comes to playing golf, rakes in about $56 million per year and has earned close to $1.5 billion since he started playing professionally in 1996. That's a lot of money, right?
Today, you will be exposed to everything you could know about Tiger Woods' rich lifestyle. How does he spend it all? The list of things Tiger Woods has bought and owned is quite lengthy. When he is not sending those golf balls to where they are supposed to be, he is out, spending his money almost as fast as he makes it. Tiger Woods has exquisite taste and owns some of the finest things in life. After watching this video, you might be thinking about a career change.
Wanna know how many things you could own as the best golf player in the world, sit tight, and don't go anywhere. Almost everything you could wish for is on this list. From private jets to luxury yachts, a private island, and the best cars money can buy. Keep watching until the end to discover how this successful golfer makes and spends his money. Grab a seat; you definitely want to be sitting down for this one.
---
Click Below To Watch The Full Video
---
Sponsorships and Career Earnings
For a high-ranking golfer like Tiger Woods, there is a lot of money to be made from the sport. From 2000 to 2020, Woods made more than $120 million from prize money alone. He also holds the title of the first professional golf player to earn more than $20 million from playing golf. While all that money sounds like a lot, especially to ordinary people just trying to make a living, it only constitutes a fraction of what Tiger Woods earns. The bulk of his money is made from sponsorships; that's where big money is.
When you are regarded as the best golf player in the world, a lot of popularity comes with it. Woods has had a very successful career that makes him the wealthiest golfer of all time. His popularity draws sponsorships from different companies. Thanks to Tiger Woods, the earning potential of the modern golfer has increased.
Endorsements
Talking about endorsements and sponsorships, Tiger Woods is affiliated with some of the biggest brands in and outside the sports business. Woods is a Bridgestone Golf Ball ambassador; the pro golfer tried and tested many of the balls before settling on using the Bridgestone Tour B XS. He won the 2019 Masters with this ball after signing an agreement to promote their brand and balls for $1 million in 2016. Seems like more than enough money just to stick with one ball.
Bridgestone isn't the only brand Woods has a deal with; he is constantly in advertisements for several brands. He has signed deals with companies like Nike, Full Swing Simulators, AT&T, Gillette, Gatorade, Golf Digest, TAGHeuer, Rolex, 2K gaming, TaylorMade, and more. The sports card maker Upper Deck is Tiger Woods' biggest endorsement because they make the most money through their product. He has also signed a deal with Monster Energy, and he makes $2 million a year from the deal.
Nike is another big brand Woods has been signed to since 1996. He signed a deal back then worth $40 million for five years, and reports say that he renewed that deal for another five years for $100 million. After that, his contract with Nike was about 20 to 40 million dollars every year for eight years until he stopped sharing.
TGR Design
Tiger Woods' success story stretches back to his childhood; it was evident that he was destined for success even before he started walking. That successful streak stretches beyond his career as a golf player. He has a company under his wing called TGR Design. While he remains at the top of the food chain as one of the best players in the game, his company is also one of the best in the design aspect of golf.
TGR Design is Tiger Woods' golf course designing company. It is a design firm spearheaded by Tiger Woods himself, and it seeks to create exceptional designs. This company adds more cash to the golfer's pocket, and they have done some pretty mind-blowing golf course designs like the Bluejack National, The Oasis Short Course, Payne Valley, Jack's Bay, and many more. It is not normal for sportsmen to own companies. But Tiger typically does things that not many others can do. That's why we love Tiger. Tell us in the comments section if you have played any of those courses.
Tiger Woods' grew up like any other middle-class American boy. He wasn't born rich. He has a passion for video games and also enjoys the taste of fast food. When you go from that to becoming one of the highest-paid sportsmen in the world, your lifestyle will change drastically. As of 2009, Tiger Woods had already earned more than a billion dollars. In 2012 alone, he made $86 million, with $77 million made on the golf course. Let's get into the more exciting stuff: how Woods spends his cash.
---
Click Below To Watch The Full Video
---
Lifestyle and Properties
Woods has some influential friends in and outside the golfing world. His two best friends are Rory McIlroy and Justin Thomas. Mcllroy is a former world number one in the Official World Golf Ranking, spending more than 100 weeks in the position. Thomas is also a former world number one in golf. If you are successful and wealthy, your friends have to be prosperous too. Woods is also friends with the legendary Micheal Jordan and many other successful sportsmen. He spends lots of time with his friends and family.
Tiger's Enormous Net Worth
Tiger Woods' net worth is estimated to be around $800 million. With that amount of money in assets and cash, you can buy almost anything you want. One of those things Woods has bought to make his life more comfortable is a $25 million yacht that he has naed "Privacy". The private yacht is based in North Palm Beach, Florida, and he sails around the world on this beauty. The boat stretches out to an insane 155 feet. And Privacy can hold up to a whopping 12,000 gallons of gas. With the yacht, he has been able to pursue his other passions like spearfishing and freediving.
Woods might be a golfer, but he loves football. He is an avid Raider fan, and he travels all over the country to support his team. If he isn't watching a Raider's game, you might find him gracing one of the many tennis matches of his good friend Rafael Nadal.
His Private Jet
Tiger is the proud owner of one of the world's finest private jets. This exquisite flying beast is decked out in the height of luxury. The world's greatest golfer reportedly forked out $53million for the Gulfstream F550, which has a top speed of 680mph and has a maximum range of a whopping 7,767 miles. This incredible private jet is serviced by two pilots and attendants and can carry as many as 19 passengers. That's a mighty fine way to travel the world with your friends and family.
Exclusive Mansions
Tiger Woods' massive home consists of a four-hole practice area and comes with six bunkers. The home is located on Florida's Jupiter Island, and it is estimated that it set him back at least $41 million. The home has 3300 square feet of space, including two large swimming pools, a media center, a world-class gym, a wine cellar, a lift, and many other amenities you could wish for in a mansion. Woods' mansion doesn't seem big enough because he invested on a 62-acre island in Sweden. However, after some changes in his life, Woods put the private getaway island up for sale.
Car Collection
Woods also has a pretty serious car collection. He owns a Lamborghini Murcielago, one that, according to reports, he hasn't driven since he bought it due to his affinity for SUVs. This car costs as much as $760,000. He also owns a Porsche Carrera GT, a Buick Enclave from his sponsorship with Buick, a Mercedes-Benz S65 AMG, which was impounded a while back, among many others. Which of these luxuries would you want the most? A private jet, a mega mansion, or a private yacht, the choice is yours.
Erica Herman
Tiger Woods has it all, lots of money in the bank, a mansion with cars, and some of the best vehicles to travel around the world with. The golfer also has a very hot girlfriend that loves him. Erica Herman is Tiger Woods' partner.
She has been dating Tiger Woods since 2017 and is a former restaurant manager who has worked at Aura Bar and Restaurant in Florida and Woods' restaurant Jupiter. Woods met Erica through his restaurant Jupiter. Since they started dating, she has accompanied him to different golf tournaments and events. Their first outing together was the Presidents Cup in 2017, and she was one of the first people he embraced after he won at The Masters in 2019.
Woods has had a very successful career, raking in money that amounts to billions of dollars from his prize money, endorsements, and sponsorships. He owns the best things money can buy and is loved by a charming woman. Tell us in the comments section how you would live your life differently if you had as much money as Tiger Woods has earned.
Other Related Videos:
We want to hear from you!  Let us know your comments below…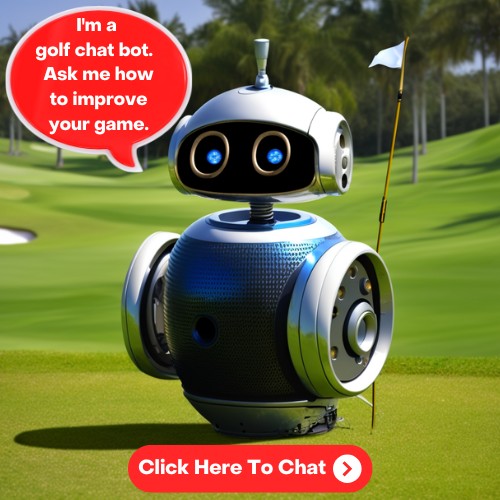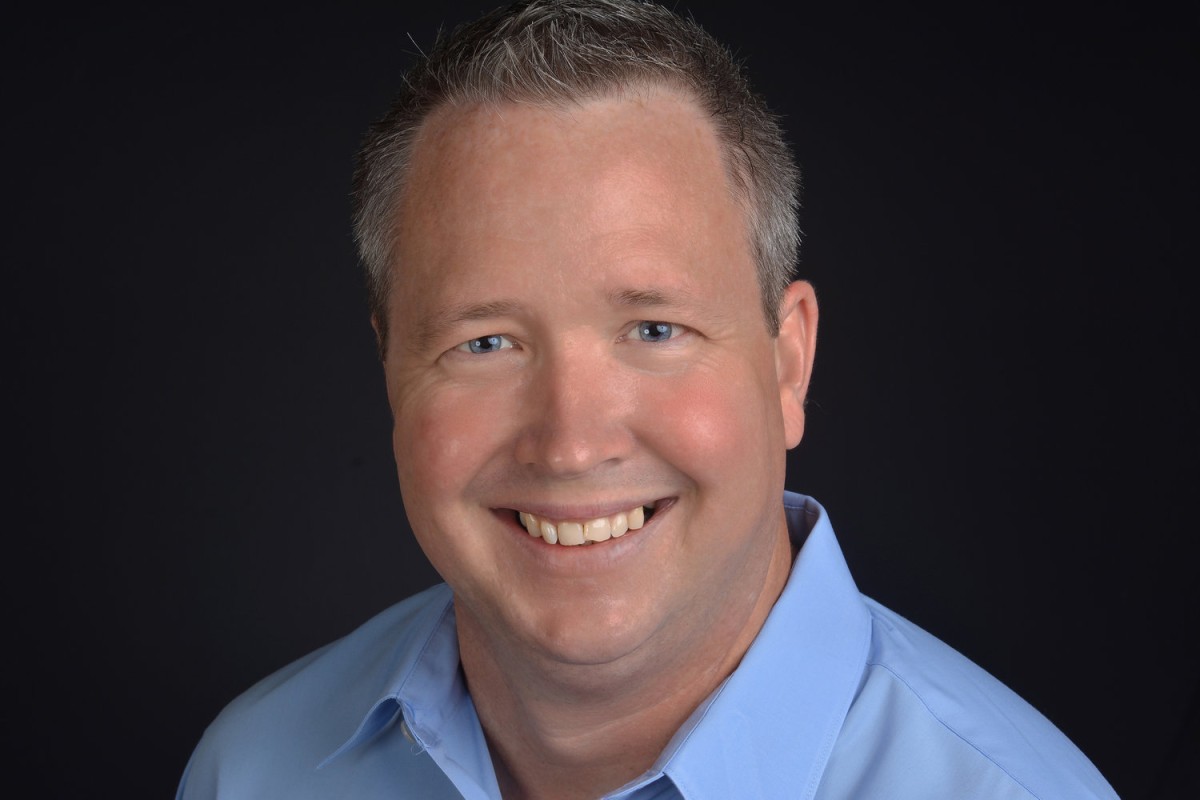 ABOUT THE AUTHOR
Jim has been an avid golfer and golf fan for over 40 years. He started a YouTube channel called Golf Plus about a year ago and it has been wildly successful. It only made sense to expand and reach more golfers with this site and social media. You can learn more about Jim and Golf Plus Media Group by visiting our About Page.