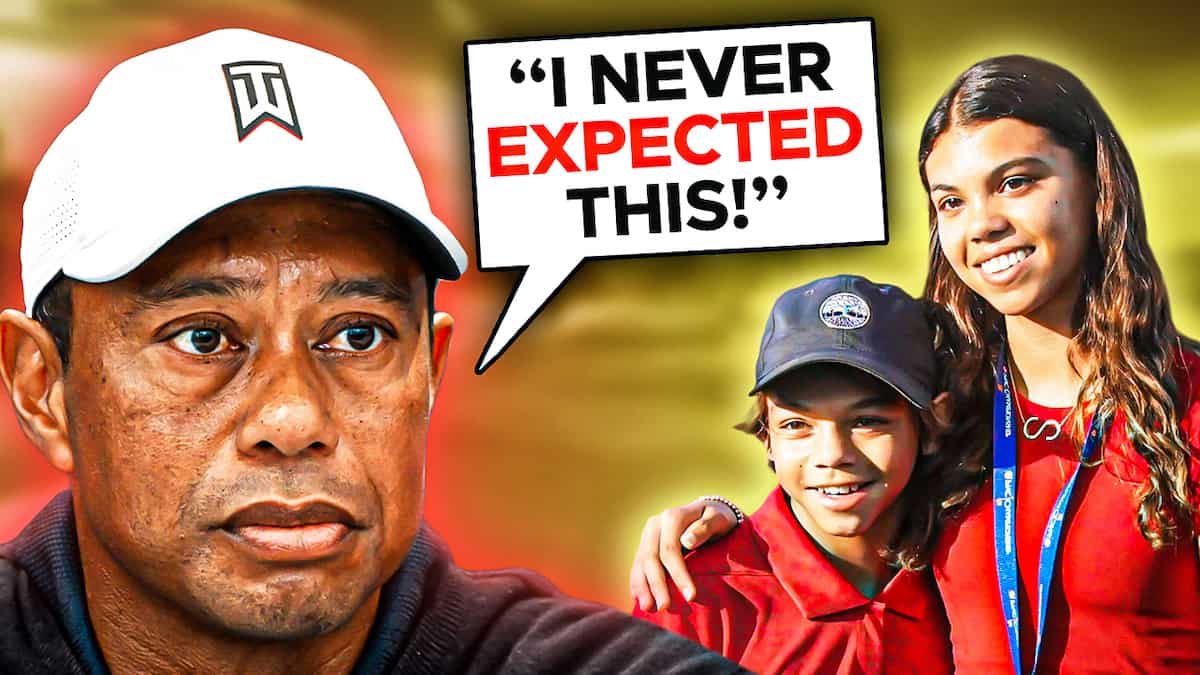 When Tiger Woods was growing up as a child golf star, he had two doting parents who gave him the care and love he needed to excel on and off the course. And ever since he had his own mini-selves, he's carried on the legacy of his parents.
So where was he when his kids were born? What are the secrets behind their names? Do they love golf like their dad? And what kind of dad is Tiger? Hey! If you keep watching, you will find out.
Tiger Woods and Elin Nordegren Get Married
Tiger married Elin Nordegren in 2004. Before their lavish wedding, they had only dated for some months after Swedish golfer Jesper Parnevik introduced Tiger to Elin. She was Parnevik's children's nanny at the time. What ended that marriage was one of the biggest scandals of the new millennium. Their conjugal bliss was wrecked when word of Tiger's fling with a woman named Rachel Uchitel got out via the National Enquirer. This exposition opened a cascade of other extra-marital affairs that Tiger publicly admitted to.
For breaking his vows, Tiger reportedly lost around $100 million in the divorce settlement with Elin. Still, their union produced an unbreakable bond. They've been held together by the connection they share as co-parents of two wonderful kids.
While the two have been living separate lives, they've maintained close contact for their babies. During his 2015 interview with Tiger, Stephen Colbert even joked that maintaining a friendship with Elin after all that had happened surpassed all of Tiger's great accolades. But Tiger's response to how they could make it work was simple.
In 2014, four years after they parted ways, Elin told People magazine that being both Swedish and American afforded her and her children the best of both worlds and she planned to keep them close to their Swedish heritage.
Charlie Woods and Sam Woods
Did you know Tiger's kids were bilingual? Now you know.
Tiger's most popular cub is Charlie Axel Woods. Charlie was born on the 8th of February, 2009. At the time, Tiger was still recovering from the injuries he aggravated on his way to a dramatic victory at the 2008 US Open.
Yes, Charlie sounds like a pet name. It's probably what the old Queen used to call the new King. But that's not the case for the younger Woods. It's his actual name.
Charlie Sifford Inspires Tiger Woods
It has also been rumored that Tiger named him after one of his idols Charlie Sifford. Sifford was the first African American to join the PGA Tour. He broke the color barrier in 1961 and proceeded to win two PGA Tour events and the Suntree Senior PGA Tour Classic in 1980.
Naturally, he was an inspiration for Tiger. The shared passion for golf between Sifford, Tiger's father Earl, and Tiger himself allowed them to create a strong relationship that lasted for many years. Days before Charlie Sifford received the Presidential Medal of Freedom from Barack Obama, Tiger tweeted, "You're the grandpa I never had. Your past sacrifices allow me to play golf today. I'm so happy for you Charlie."
Unfortunately, some months later, he would tweet again after news broke about Charlie's death at the age of 92, saying it was a terrible loss for golf and him personally.
According to the statement on Tiger's website that announced the birth of his boy, they had a couple of names and Charlie just fit. But if naming him Charlie was some kind of an odd coincidence, Axel absolutely wasn't. The name had been passed from Elin's father to her brother and the couple decided to keep it in their family. The Scandinavian name means "father of peace."
Charlie And Sam Woods Are Natural Athletes
Tiger told Golf.com about how happy and passionate his kids are about soccer, but El Padre de la Paz or simply Axel seems to have answered a call he must have been hearing since he was in the womb. Just as the world got their first glimpse of Tiger's swing as a two-year-old on the Mike Douglas Show in 1978 a video that made the rounds when Charlie was only 4 years old shows that his now-celebrated swing has been around for a while.
Is that swing too good for a 4-year-old or what?
From what Tiger revealed in an interview with Golf Digest's Dan Rapaport, the lockdown had something to do with Charlie's renewed love for the game as that period of isolation allowed them to connect more on the course. He also said something very funny. He said playing with Charlie kept him competitive at a time when there were no tournaments.
What? Did he really say a kid golfer fancied his chances against one of golf's GOATs? Guess he's probably just dad to him.
Charlie Woods Takes On The PNC Championship
Anyway, the result of Charlie's training during the lockdown was a show-stealing display at the 2020 PNC Championship. At the father-son tournament, the younger member of Team Woods became the youngest competitor in the history of the event. Though they finished in seventh place behind winners Mike and Justin Thomas, the world got a front-row seat to the Charlie Woods Show at the Ritz-Carlton Golf Club.
From the highlights, it was clear that Charlie hadn't just taken after his dad on the course, it was everything. The shape of their swings, the iconic Tiger fist pump, the walk, how they leaned on their clubs, and his father's competitive spirit. For every little detail, they looked in sync. He wasn't just a copycat. He was an exact copy of the Cat.
Charlie's exhibition got off to a flying start as he recorded his first eagle and we were not the only ones happy to see it.
Besides all of his brilliant golfing, the doppelgänger also looked to have inherited his father's cheekiness.
Justin Thomas and Charlie Woods Trash Talking
His father alluded to this in his interview with Golf Digest. And some days before the PNC Championship, Justin Thomas had also talked about Charlie's trash-talking. He'd added that he hoped to shut his little mouth up.
If you only knew the Woods men, Justin. You can't silence a Woods.
JT's dad, Mike had started a little joke by placing a note behind Charlie's ball during a Pro-Am earlier that week, and Charlie didn't forget. On the par-4 13th, JT hit his tee shot into a bunker, and when he reached it to shoot his approach, he found a little piece of paper deposited by Charlie. The paper read, "Draw Hole!" It was the same note his father had given to young Charlie. JT couldn't hide his amusement and burst into laughter. About fifty yards away, Charlie tipped his cap to him.
Yeah, great job on shutting his little mouth up.
Charlie Woods Winning Golf Tournaments
That same year, Charlie won a Kid's event at Hammocks Creek Golf Club. He'd beaten the closest competition by five strokes and was the only player to break par at the nine-hole event with 3-under 33. But Charlie wasn't alone. He had a golf master on his bag and if one Tiger was enough, you can imagine what two could do.
At the 2021 PNC Championship, the Woods boys gave the world another look at their game, and an improved Charlie made them a more potent force when they finished behind John Daly and his son John Daly II. The tiny Tiger carried the team that included his injured dad. They played a record 11 straight birdies and displayed more of their personality mirroring. But it wasn't without some more trash-talking for JT. Like this one after making a putt during a practice session.
Tiger's Daughter Sam Woods
Charlie's sister is Sam Alexis Woods. Tiger's first child was born on June 18, 2007, minutes after Tiger arrived at the Winnie Palmer Hospital and barely a day after he finished second at the US Open. Unlike Charlie, Sam is actually a nickname but not hers. It was her grandpa's nickname for her father.
Sam is also cool. She's an avid soccer player, and she has been seen at professional soccer games and in pictures with members of the US Women's Soccer team.
She also once had a memorable moment on the greens with her famous papa. It was at the 2015 Masters par-3 competition. With his two kids working his bag in adorable Augusta caddy uniforms, Tiger was in the lead with a 3-under 24 until he hit a shot close to the hole and invited Sam to roll it in for him. That little fun moment cost him the contest, but you can bet the sight of his daughter doing the chip-in was worth it for the proud father.
Sam seems to be her father's right-hand guy as he employed her services again in 2022. This time, he needed her oratory skills to usher him into the World Golf Hall of Fame. The speech echoed around the world for its poignance and humor. She talked about how her father tells them to train hard and fight easy as his dad used to tell him and how they found out how popular their father is at golf tournaments and soccer games.
🖐 We want to hear from you!  Let us know your comments below ⬇️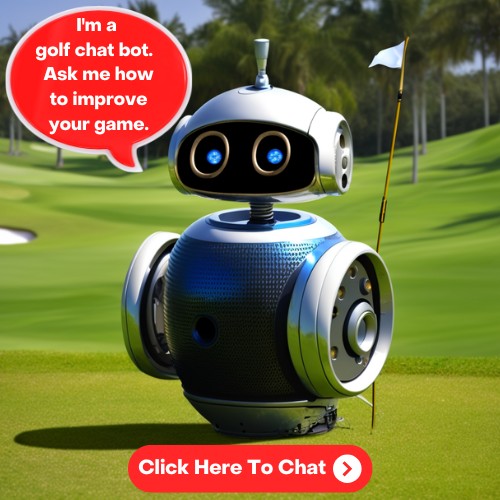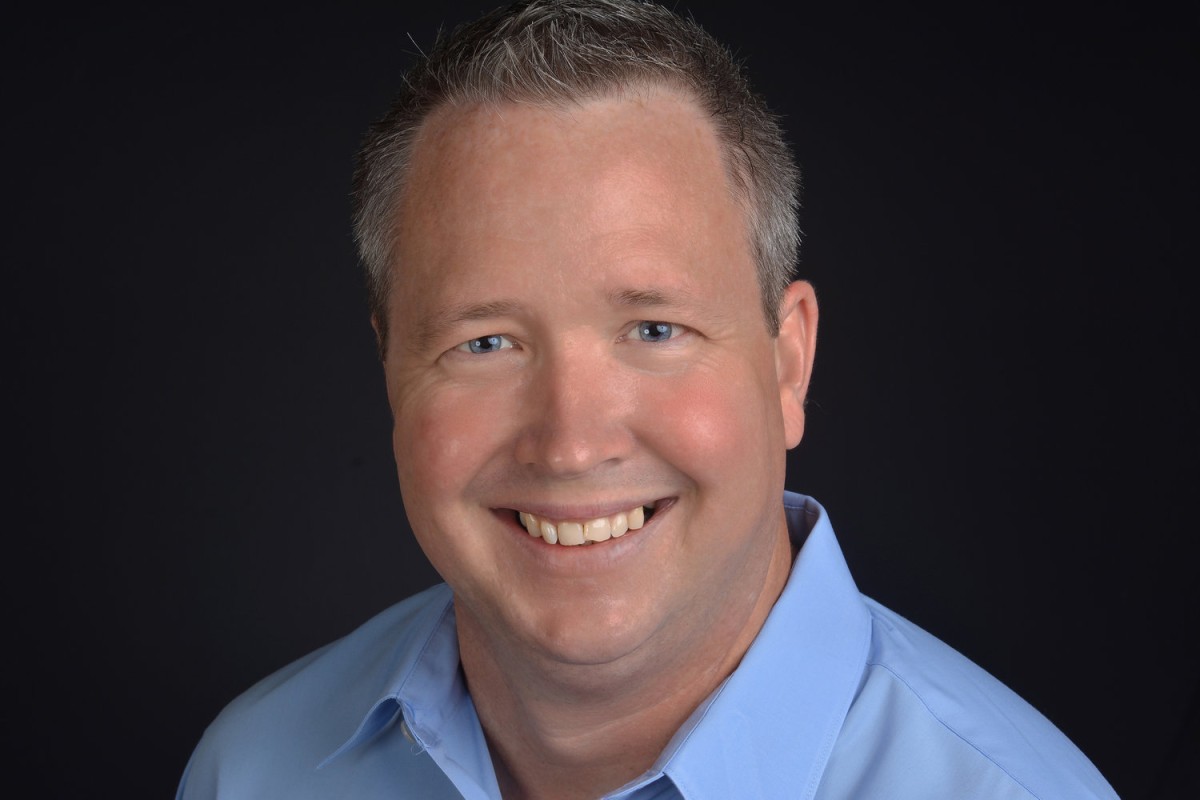 ABOUT THE AUTHOR
Jim has been an avid golfer and golf fan for over 40 years. He started a YouTube channel called Golf Plus about a year ago and it has been wildly successful. It only made sense to expand and reach more golfers with this site and social media. You can learn more about Jim and Golf Plus Media Group by visiting our About Page.