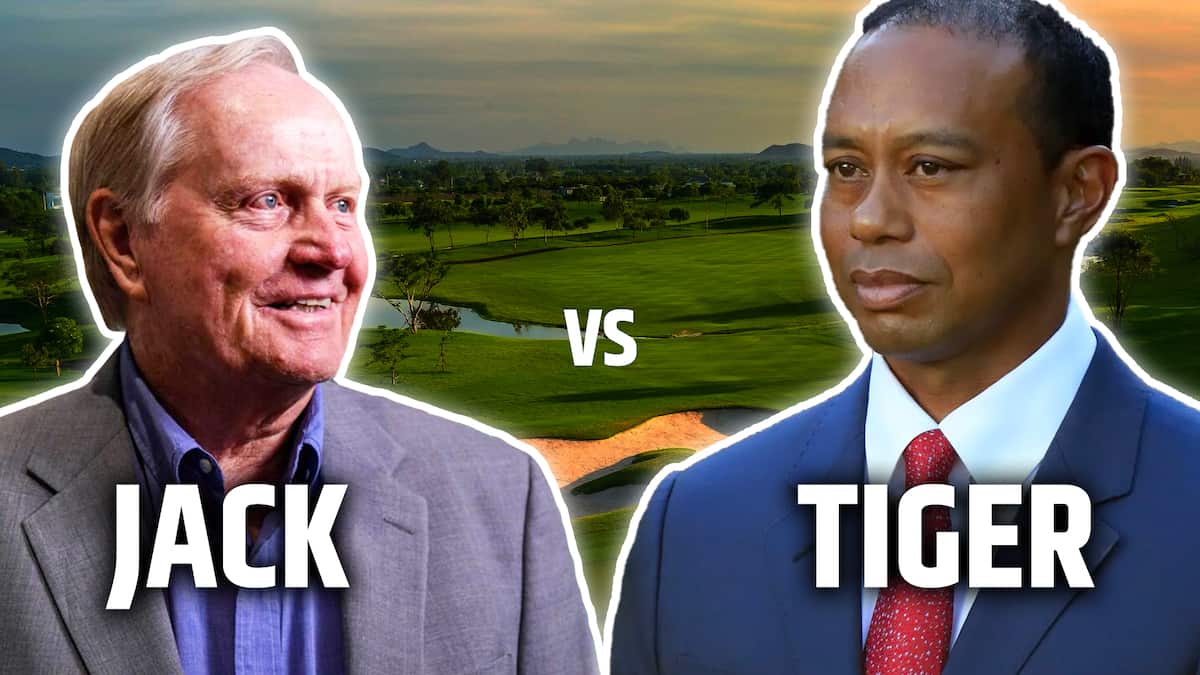 In every sport, there are limits to what is achievable, but these limits only last until some new wizard emerges to disenchant fans and players alike from their beliefs as they redefine impossible. Who is the golf GOAT? It seems that everyone has a strong opinion.
Among the ocean of talents golf has seen for over 150 years, only two players have changed the game enough to lay claim to being the greatest of all time.
Jack Nicklaus and Tiger Woods are way ahead of their colleagues just by the mammoth number of accolades they've racked up in their careers.
And if Jack Nicklaus ever thought he'd done enough to keep the GOAT status for life, Tiger has definitely changed his mind on that.
When Jack started his legendary haul of 18 majors at the 1962 US Open, Tiger was still very much wherever babies come from.
So, if you're one of those who believe this sort of comparison is a taboo because Jack and Tiger represent separate eras, keep watching to see how interesting it can be to pit the achievements of the two greatest golfers of all time against each other.
---
---
A Game Of Numbers
They say numbers don't lie, and these two have so much that you can bet they have whole rooms for holding their trophies.
As of June 2022, Tiger has won 15 major tournaments. He has 41 Top-10 finishes from 87 starts, including a lackluster placement of 47th at the 2022 Masters. He has ended in second place 7 times and finished in the Top-5 33 times at major championships.
Jack Nicklaus remains undisputed at major championships with his 18 victories from 164 starts. His higher number of appearances also means he has 19 runner-up finishes, 56 Top-5 finishes, and 73 Top-10 finishes. He holds the record for most consecutive appearances at major championships with 154 from 1957 to 1998.
On The PGA Tour
Tiger is tied with Sam Snead for the most wins on the PGA Tour. He has taken the top prize on 82 occasions from 359 starts.
In his long, glorious career, the Golden Bear competed in 595 tournaments on the PGA tour and won 73 times. He sits at a remarkable second to Tiger and Snead on the all-time winners' list.
Going by plain numbers, Jack easily takes the win as the greatest golfer in majors while Tiger's 7 more victories would make him the greatest on tour.
But a deeper look into the figures reveals Tiger beats Jack by win percentages. In major tournaments, Tiger's 17.2% win percentage dwarfs Jack's approximate 11% and Tiger's win percentage of 22.8% on tour is also at a good distance from Jack's 12.3%.
This makes a good case for Tiger's greatness in major and non-major events based on how many wins he achieved over a shorter number of games.
Prime Jack vs Prime Tiger?
They both turned pro after astounding amateur displays and college stints.
As an amateur, Tiger won 3 consecutive US Amateur trophies, and, in 1996, while at Stanford, he received the Ben Hogan Award and Haskins Award and won the Jack Nicklaus National Player of the Year Award after winning the individual NCAA championship for that year.
In total, he won 11 in just 26 starts, including an incredible 8 titles in 11 starts in 1996 alone. He turned pro later that year and launched the most terrific preliminary years in golf history. His Open Championship win in 2000 completed his first grand slam after just 93 starts on tour.
Jack on the other hand was also the most formidable amateur of his time. He won the Ohio Open at age 16 and his first US Amateur at age 19 in 1959. In his 3rd US Open as an amateur, he lost by two strokes to Arnold Palmer in 1960.
In 1961, he became the first amateur to win the US Amateur and NCAA individual in the same year. He then quashed his dreams to be a pharmacist and turned pro in 1962. At age 26, he was the youngest player before Woods to complete a grand slam with his 1966 Open Championship victory.
Comparing Jack and Tiger
Both Tiger and Jack were unbelievable prodigies, but Woods takes the medal of the best pro youngster ever. While they both achieved their first grand slams within 4 years, Tiger got his in 93 tournaments while Jack did it in 125.
Jack might have had a longer career and a great introduction, but there was nothing like Tiger's dominance in his early years. Tiger holds the record for most consecutive cuts made on the PGA Tour with 142, starting with the 1998 Buick Invitational and stopping at the 2005 EDS Byron Nelson Championship, and Jack's decent run of 105 is not too far behind. Tiger's scoring average of 68.17 in the 2000 season remains the lowest scoring average in tour history.
Handling Pressure
How do you know the best players in any game? It's the ones who can rise to the occasion at the toughest times.
And there are not many golfers who can hold a candle to Tiger Woods when the game is clutch.
Tiger went into the final rounds of 14 of his 15 major wins leading the field or with a share of the lead, and the only time he didn't lead the board was during his 2019 miracle at Augusta.
Besides this, he has also played in 12 playoffs in his career and won an astounding 11 including the legendary US Open win against Rocco Mediate in 2008.
On Jack's end, he wasn't a bad clutch player, he just wasn't as good as Tiger. He won in 10 out of 12 majors when holding at least a share of the lead after 54 holes. Maybe he couldn't hold a lead like Tiger, but stealing the win in the last round of 8 major tournaments has to count for something.
He played in 24 playoffs, won 14, and lost 10. He also won three out of four major championship playoffs including that time he beat Arnold Palmer 71 to 74 for his first major at the 1962 US Open at Oakmont.
If this shows anything, it's that Tiger lives for these pulsating moments. According to him, "Your senses are heightened when you're in a clutch situation." Speak for yourself, Tiger. But, honestly, everyone knows if it's down to the wire, you can put your money on Tiger.
Other Factors
Apart from the massive numbers between these two players, there are other areas of the GOAT conversation to look at.
Competition
Would prime Tiger survive in Jack's era?
One way to ascertain this would be to measure the level of opposition they've both had to face in their careers.
Many would say Tiger has it worse with the crop of players he's had to deal with probably because the training facilities and equipment have gotten better than they were in Jack's time.
For reference, there were 14 other winners apart from Jack between his first Masters in 1963 to his last in 1986 whereas Tiger has watched 18 other players win at Augusta since his first green jacket in 1997.
It's either the likes of Jim Furyk, Phil Mickelson, Vijay Singh, and Jordan Spieth and company don't measure up to the likes of Gary Player, Lee Trevino, Tom Watson, Arnold Palmer, and Seve Ballesteros or the competition in Tiger's era is just stronger with the rate at which one-time winners have been winning majors every year.
Physical Advantages
Jack was a 5-10 chubby youth when he turned pro and his thick thighs became an advantage giving him stability with a swing that wasn't the best.
Another reason why Jack was so successful was his background as an all-round athlete in high school where he participated in baseball, football, basketball, and sprinting. He later trimmed the extra weight after the 1969 Ryder Cup, a move that took some range off his drives.
Tiger, a former cross-country runner, was a lanky teenager when he announced himself to the golf world, but he's built his body to take the stress off his hip and gain more power from his upper limbs.
The fit Tiger has also been a model for a lot of modern golfers such as Rory McIlroy and Bryson DeChambeau who have built fine muscular physiques as well.
Injuries
Many people don't know Jack Nicklaus played with an injured left hip for most of his career. In 1963, his hip injury was treated with cortisone injections to allow him to continue playing, but towards the end of his career, it was affecting his daily life so much that at the 1993 PGA Championship, Jack told his wife, Barbara, "I'm tired of playing on one leg."
Tiger is a Terminator because his body has received enough punishment to make him quit, and his resilience shows his die-hard mentality goes beyond the golf course. Apart from the injuries sustained from his 2021 car crash, he's had at least half a dozen back surgeries and multiple leg procedures throughout his career starting with tumors and scar tissue removals in 1994.
Tiger has played with a less healthy body compared with Jack, but the way he keeps coming back proves he's greater than his laurels show.
Playing Style
Tiger's electrifying play set him apart from the beginning of his career.
He leans on his power, impeccable swing, and his ability to make longer putts and tricky shots, plus he plays a fierce short game.
In his biography, My Story, Jack says, "I was a fine two-putter, but sometimes too defensive—too concerned about three-putting."
Jack was known to mostly play it safe and his not-so-good short game cost him the 1971 US Open.
Jack said it all when he said this about Tiger, "Whatever I had, I think this young man has more of it."
Longevity
Tiger is aged 46, and still swinging albeit his injuries, but it's unsure if he can do it for as long as Jack did. Nicklaus played well into his 60s and continues dazzling on the senior tour. So for now, the Golden Bear's longevity is untouched.
Legacy
Tiger is credited with popularizing and modernizing golf, and along with these came big money for the sport.
Jack was the golf ambassador who laid the foundation for today's game while showing the world that winning 18 majors over 24 years is possible.
The numbers and other factors in this analysis are evidence that there isn't much of a gulf between the two geniuses.
Simply put, Jack raised the bar, and Tiger scaled it and raised it even higher.
Tiger is now Jack's age when he won his last major and became the oldest golfer to don the green jacket. Three more majors don't look too likely for him, but, again, it's Tiger, and whether he does another Tiger slam at age 52 or retires with 15 majors, he's always going to be golf's GOAT, and Jack will forever be the GOAT who passed the torch to him.
So who's your GOAT? Tell us in the comment sections below ⬇️
🖐 We want to hear from you!  Let us know your comments below ⬇️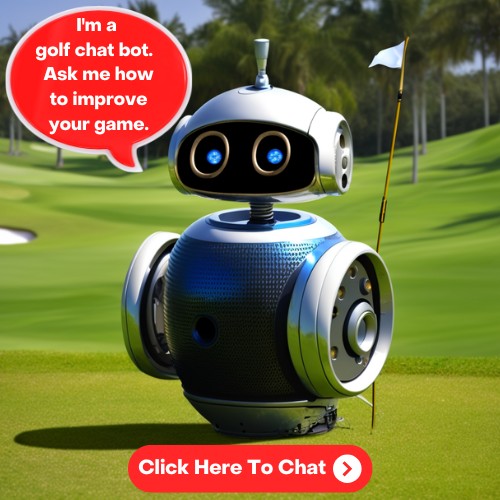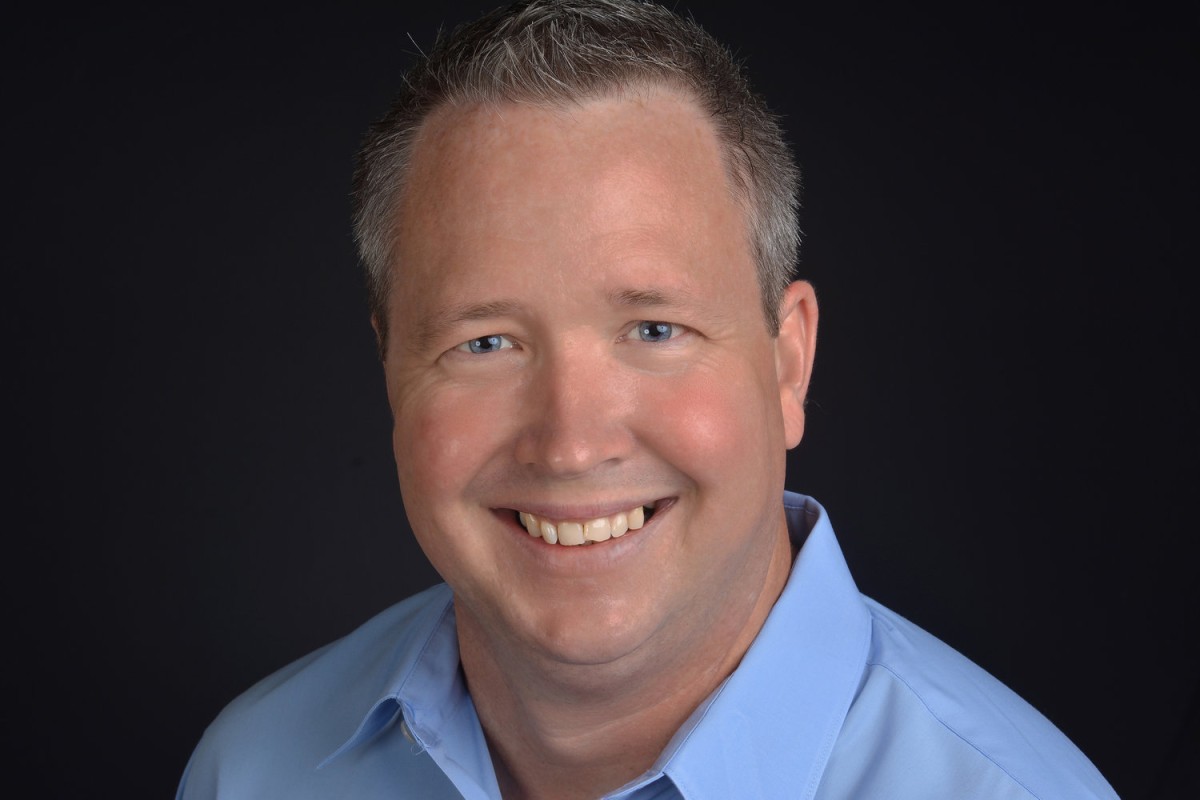 ABOUT THE AUTHOR
Jim has been an avid golfer and golf fan for over 40 years. He started a YouTube channel called Golf Plus about a year ago and it has been wildly successful. It only made sense to expand and reach more golfers with this site and social media. You can learn more about Jim and Golf Plus Media Group by visiting our About Page.