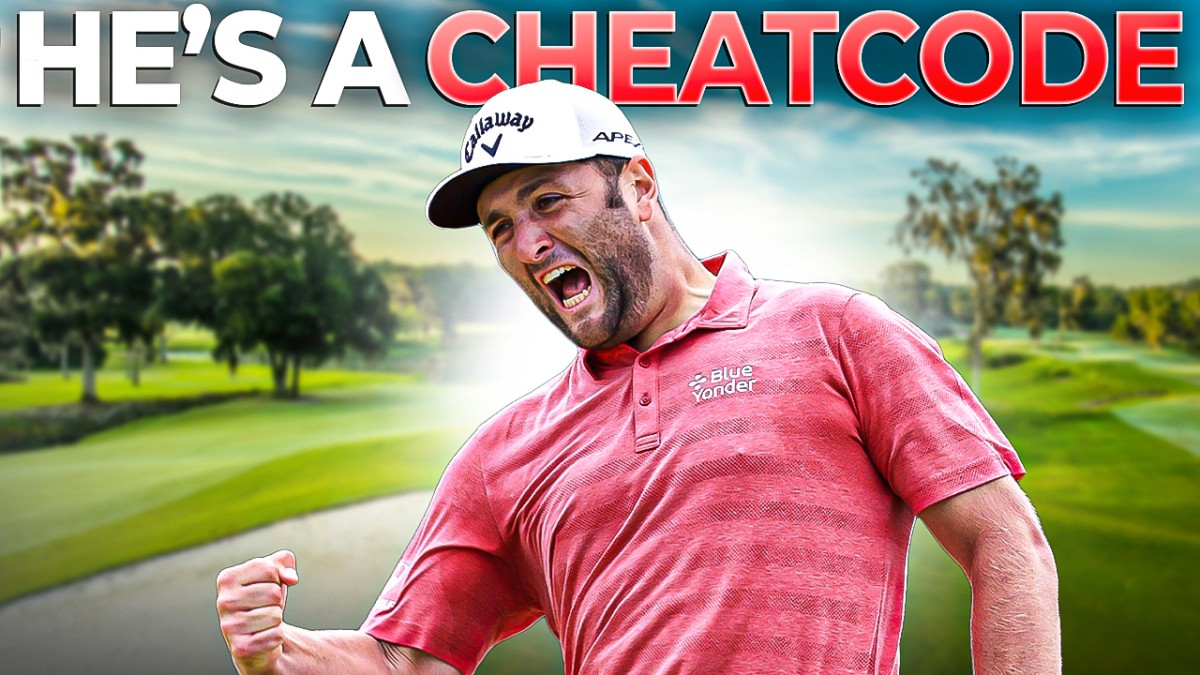 From a regular kid playing soccer in Spain to winning the Sir Henry Cotton Rookie of the Year award and bagging 19 professional tour wins, Jon Rahm really has come a long way to become one of golf's best for the next generation. But really, what makes him so dangerous and unstoppable?
It's almost impossible to convince anyone who started watching golf anytime around 2016 that Jon Rahm hasn't played pro golf for at least a decade. Why?
---
Click Below To Watch The Full Video
---
Jon Rahm Is Dangerous
This guy is just too good on the golf course to not be a veteran.
Agreed, he's not the first pro golfer who first picked up a club around the age of 7, but not many can spend years shuffling between three other sports and still turn out better than all his peers when he eventually takes the game seriously. Rahm's first experience with golf was at the Martiartu driving range with his mom when he was just 7.
But he didn't take the game to heart till he was 11 years old and got some golf coaches. All that time, Jon had been dabbling in soccer, canoeing, and taekwondo alongside golf, and he was pretty good at all of them!
It's hard to believe someone can excel at so many sports simultaneously, but one quality that Rahm possesses that is his secret weapon to date is his competitive spirit!
---
NEW You Can Now Listen To This Article
---
Jon Rahm's Competitive Spirit
If you're ever asked what makes Jon Rahm so good in a pop quiz, you won't be wrong to say it's his competitive spirit.
And if you're wondering why we gave you a brief on his path to playing golf, well, that's because he has been competitive from day one!
Since his days playing soccer in the streets of Barrika in Spain, Rahm played as a goalkeeper and would yell at his teammates every time he conceded a goal. Sometimes, he would completely storm off the pitch because his teammates weren't reciprocating his energy.
That's how competitive he was and still is.
Comparing Tiger Woods and Jon Rahm
Rahm's many achievements at the young age of 28 have put him in comparison to the GOAT himself, Tiger Woods. While that might be a bit far off– even Rahm has admitted it– the competitive spirit is something they have in common. And like Woods, the competitiveness can get…feisty, to say the least.
There have been instances where Rahm has just completely lost it after a bad hit or a miss while on the course. Sometimes, he has even gone as far as blurting out swear words on the course.
But with time, he has learned to get his emotions under control. He doesn't flare up as much or get frustrated. If we're being real, a good part of this might be because he's actually in a place where there's little to complain about.
Take his outburst after the win in Dubai at the end of the DP World Tour season when he found out his world ranking was still stuck at five. Jon wasn't very pleased, and he let his emotions show. If anyone should even be pissed about being number five in the world is a conversation for later.
Early in 2022, too, he had a run of events where he repeatedly dropped F-bombs on the course. Eventually, he took time to explain that golf is a game of hits and misses, but his belief is that reacting to misses shows you care. 
How About That For A Winner's Mentality?
However, with Rahm currently ranked as the world No. 3 and roaming around the top 3 spots for some months now, he has little to complain about. So whether it's his success that has calmed his nerves or he has actually learned to manage his emotions, that's left to be seen.
What we can be sure of though is that he is one of the most competitive golfers anywhere in the world, and that makes him so dangerous!
It goes without saying that Jon Rahm is one of the most talented players the world of golf has seen in decades, possibly since Tiger Woods' rookie years! His amateur career is proof of that, as it might just have been the most stellar amateur career the game has ever and will ever see! We mean, it's not every decade you see someone hold the number one spot on the World Amateur Golf Ranking for 60 weeks.
Jon Rahm's Mental Strength
However, even with how easy his career seems to have been, thanks to his talent, we can't take away his mental strength. That is one of the key factors to how dangerous a player he is.
First, the mental strength to handle the pressure that has been on him since he was about 15 years old!
You heard that right; he was just 15 when he started representing Spain at amateur championships, including the 2011 European Boys' Team Championship, the 2014 European Amateur Team Championship team events, and the 2014 Eisenhower Trophy individually— all of which he won.
His name was on the lips of everyone in golf media when he got to college at Arizona State University. But he stayed true to the basics and graduated with 11 college golf tournament wins, only second behind Phil Mickelson's 16 collegiate wins— and a Bachelor of Arts degree in Communications!
Many young players tend to burn out with the pressure to keep performing at the same level they did when they first picked up a golf club. But not Rahm!
In Fact, He Has Only Become Better!
Like LeBron James was to the NBA when he was about to enter the NBA, Jon Rahm was seen as the 'Chosen One' when he decided to go pro at age 19. Since his first tee as a pro in 2016 till date, Rahm has not let down the hype; that alone requires insane levels of mental strength!
And when a difficult season came in 2022, Rahm showed his maturity and how much he had developed his mental strength by coming back stronger.
He began the year at the Sentry Tournament of Champions at the gorgeous Kapalua Resort in Hawaii. He ended up shooting 33 under par, with an incredible 61 in round three! Don't get it wrong, that was one hell of a start to a season as it broke the original PGA Tour to par scoring record at 31 under par. But it wasn't good enough to give him the win as Cameron Smith finished on 34 under par to win the title.
Less than a month later, Rahm finished a shot out of the playoffs and had to settle for a 3rd place tie at the Farmers Insurance Open.
Jon Rahm Handling Pressure
At a point, it looked like the pressure was catching up with him. He struggled for most of the year as his putting touch just seemed to have let him down. He has a technique– which we will get to in a bit– that is seemingly simple, but somehow, for most parts of 2022, it just wasn't clicking! There were wins here and there on the good days, but it just wasn't the Jon Rahm we all knew from a couple of years prior.
However, sometime around June, in an interview that would serve as motivation to up-and-coming golfers, Rahm talked about the importance of mental strength on the PGA Tour. You've got to take it as it comes and adapt along the way.
And that's exactly what he has done! His 2023 season is still just getting off the ground, but it is already the best season of his life– in his words! He has already made more than $9 million this year and has joined the elite company of Johnny Miller in 1974 and 1975 and Arnold Palmer in 1961 as the fastest to reach three victories before March 1!
Proof Of Jon Rahm's Abilities
For anyone who ever doubted Jon Rahm's mental strength, here's all the proof you need!
With how much success Rahm has experienced in pro golf and how high his career trajectory clearly is, it begs the question of what his motivation is. What keeps him from basking in what he already has and pushes him to do better?
You might find it hard to believe, but the answer to that is two names that have been consistently near Rahm's name on the OWGR for over a year now– Scottie Scheffler and. Rory McIlroy!
While you'd expect a form of jealousy between the three since they've been bouncing each other off the top three spots repeatedly for over a year, Rahm has revealed that the competition is actually his motivation!
It's been like that for a while now. McIlroy wins one event, he moves about Scottie and Rahm, and then the following week, it's Rahm or Scottie with the win, and the arrangement is reshuffled.
It's true that without these other two guys in the picture, Jon Rahm would have been outrightly considered the best golfer in the world at the moment. But rather than letting having to share the limelight pull him down or make him beef with these two, Rahm just takes it as his motivation to do better!
Flawless Golf Technique
And for the final part of how and what makes Rahm so dangerous a golfer, we can't help but mention Rahm's insane playing technique. His mental strength, discipline, and competitiveness are all important, but that swing, boy, oh boy, it's a match-winner!
It's a swing not many are used to, but it's perfectly tailored to work for Rahm's unique body. He has his right leg about half an inch shorter than his left leg, which limits his lower ankle mobility. But over time, Rahm has come to learn for himself that even if he can't turn his hips as much as others, he can bow with his lead wrist. This helps his strong upper body to pull the club down really forcefully with brute strength!
He also has a pretty impressive backswing which is short but really fast to create a fast counter-movement! This is all thanks to him understanding his body and making the best out of it! In there lies what it takes to be a great golfer, so we can only wait and see how high Jon Rahm can soar!
Transcript and video used with full permission from our YouTube channel Golf Plus
Other Related Videos:
We want to hear from you! Let us know your comments below…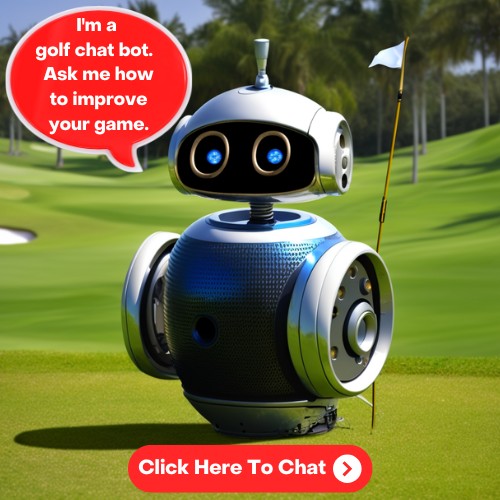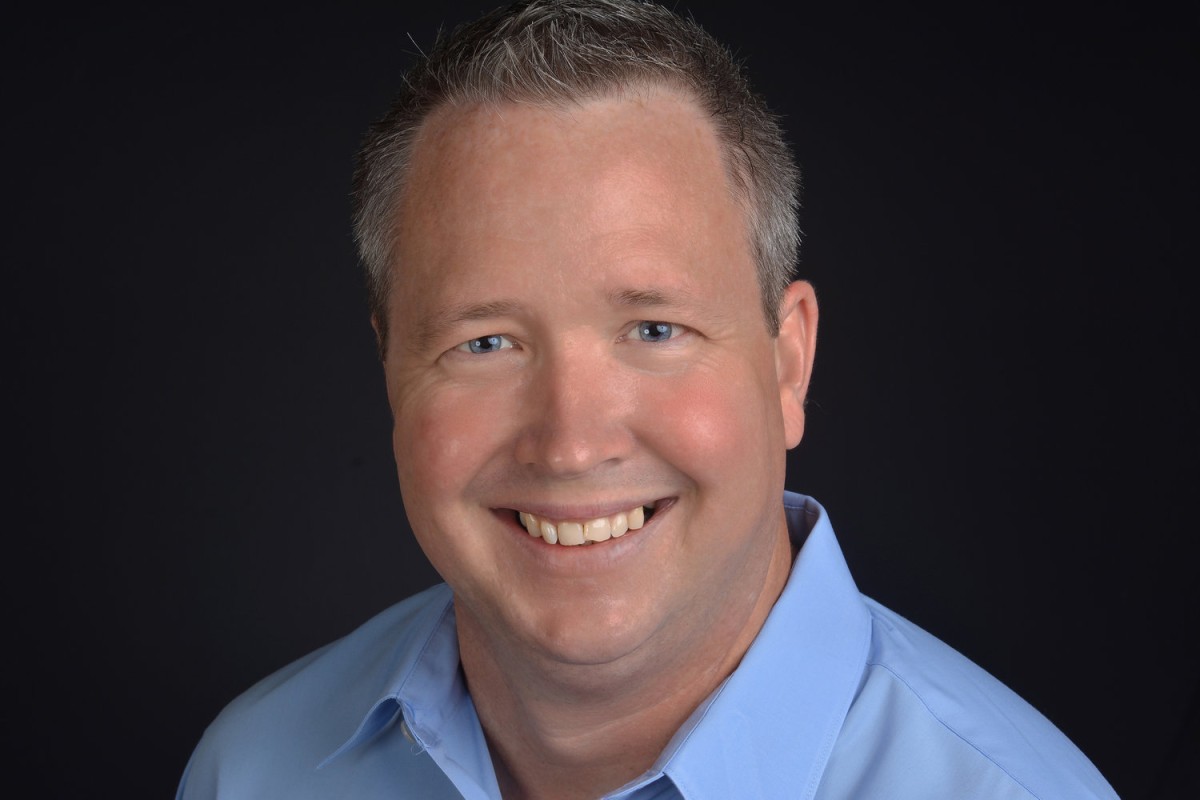 ABOUT THE AUTHOR
Jim has been an avid golfer and golf fan for over 40 years. He started a YouTube channel called Golf Plus about a year ago and it has been wildly successful. It only made sense to expand and reach more golfers with this site and social media. You can learn more about Jim and Golf Plus Media Group by visiting our About Page.