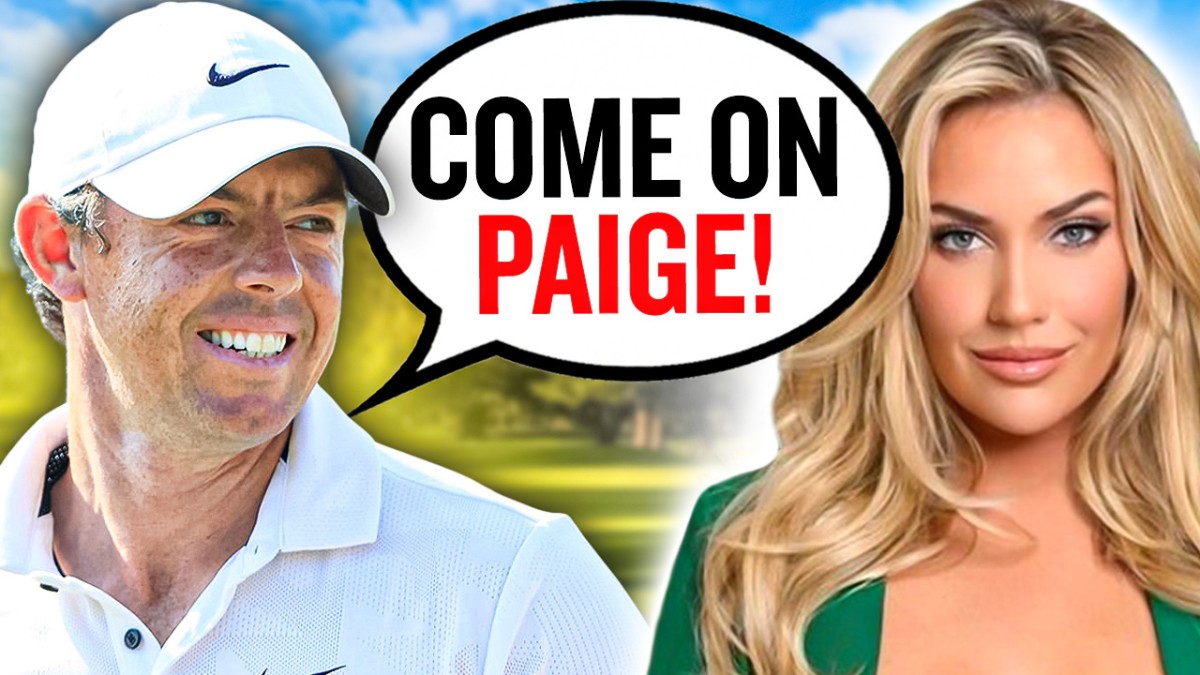 Love her or admire her; you can't ignore Paige Spiranac. This golf sensation has taken the sport by storm, and she's done it all without ever playing on the women's top professional circuit, the LPGA Tour.
Known for her glamorous style and outfits on the course, Spiranac has become one of the most polarizing figures in golf. But there's no denying that her influence extends far beyond her wardrobe.
---
Click Below To Watch The Full Video
---
Paige Spiranac Social Media Following
Spiranac uses her massive social media following to weigh in on the hottest topics in golf, from controversial tours to dress codes. Her opinion is highly sought, and her voice carries significant weight in the sport.
After her professional career failed to take off, Spiranac turned to social media in 2016, and she hasn't looked back since. Her stunning photos and charismatic personality have earned her a staggering 3.7 million Instagram followers, rivaling Tiger Woods and Rory McIlroy.
With her irresistible charm and striking looks, Spiranac has been named the 'world's sexiest woman,' but she's also a good golfer with a deep love for the sport.
---
NEW You Can Now Listen To This Article
---
Paige Spiranac Is A Fabulous Golfer
Before Paige Spiranac became a social media sensation, she was a fierce competitor on the golf course. In May 2016, she made her debut on the Cactus Tour and went on to win her first tour victory against Hannah O'Sullivan, the then-top-ranked amateur in the world. In her next tournaments, she finished ninth and 17th, earning $800 and $575, respectively. She also made the cut at the Scottish Open in the Ladies' European Tour.
Spiranac's performance continued to impress as she finished ninth at the CoBank Colorado Women's Open, earning $1,750. In September 2016, she finished in a three-way second-place tie at Legacy in Phoenix, Arizona, and in October, she secured another top-five finish at Trilogy, earning $800. By the end of the season, Spiranac had accumulated $8,010 in winnings.
She played in three events and nine rounds during the 2011/2022 season, showcasing her talent and tenacity.
At the Windy City Intercollegiate, she tied for 21st with an impressive score of 224 (+8), including a pair of 73s in the first couple of rounds – her best rounds of the year. And that's just the tip of the iceberg.
Spiranac's golfing prowess extends back to her high school days, where she was a two-time FCWT West Region Player of the Year and first-team All-American. She even won the 2010 Colorado Junior Stroke Play by shooting a remarkable 12 under with rounds of 66, 69, and 72.
But that's not all – she's got athleticism in her genes. Her father played for the 1976 Pittsburgh National Championship football team, while her mother was a talented pro ballet dancer. Her sister, Lexie, also excelled in sports, competing in track and field and crew at Stanford.
Paige Spiranac Is Also A Gymnast
As for Spiranac, she's not just a golfer. She's also a former competitive gymnast who spent time at the U.S. Team Training Center at the Karolyi Ranch. With such an impressive athletic background, it's no wonder she's become one of the most influential names in the golfing world.
Unfortunately, Paige didn't make it to the elite list of LPGA golfers.  Despite turning pro for a year after finishing her studies at the University of Arizona and San Diego State University, she revealed that it left her "mentally exhausted." Spiranac dedicated everything she had to becoming a pro golfer, practicing every day from morning until night. However, the pressure of not seeing the results she hoped for left her burnt out and without the passion for the sport that drove her for so long. 
Paige Spiranac Is A Trailblazer
And what did she do? Paige decided to use her personality to influence the sport instead! She now focuses on content creation around golf and uses her massive platform to weigh in on the hottest topics.
Paige Spiranac is a trailblazer in every sense of the word, fearlessly taking on new challenges and breaking down barriers wherever she goes. She did it in true influencer style when she ventured into modeling, with revealing outfits that added a unique golf flavor. But as she quickly learned, the world of social media can be a double-edged sword, and soon she found herself the target of brutal trolling. At one point, she even contemplated quitting her career altogether. But instead of giving up, Spiranac decided to fight back against her online bullies with a vengeance. Embracing the attention she was getting, she launched her podcast, Playing a Round, where she fearlessly tackles topics ranging from golf to pop culture and beyond. 
Paige Spiranac's Cover Photos
From gracing the pages of Sports Illustrated Swimsuit and Golf Digest to becoming a monthly columnist for Golf Magazine, this fierce golfer is an actual triple threat. But that's not all, because, in 2017, she signed with Parsons Xtreme Golf to represent their clubs on social media and TV ads and became a brand ambassador for 18Birdies, Mizzen + Main, and Philip Stein Watches. And just when you thought she couldn't get any cooler, in 2021, she joined PointsBet as a brand ambassador and on-air personality, even becoming a shareholder in the company!
Paige is also a woman who always speaks her mind, no matter what. In 2017, when the LPGA Tour introduced a stricter dress code, Spiranac wasted no time expressing her strong disagreement. In an interview with Fortune magazine, she made her point crystal clear. She said Women's Golf is in the decline.
With her trademark humor and unapologetic honesty, Spiranac called out the hypocrisy of a dress code that seemed to be targeting women's bodies rather than their athletic abilities. And while some may have been intimidated by the powerful forces of the golfing world, Spiranac stood her ground and refused to back down.
The golfer-turned-influence magnet made it to the Maxim Hot 100 issue last year! You'd think someone with 3.7 million Instagram followers would be used to fame, but Paige said the Maxim cover was too much to believe. She thought it was a mistake when her manager called to tell her about it! But soon enough, she found herself at an oceanfront photo shoot with legendary photographer Gilles Bensimon. Even now, she still can't believe that it happened. Despite her newfound fame and glamorous photoshoots, Paige isn't just about looks. She's willing to tackle serious topics like body image and is unafraid to get honest about her struggles.
Challenges For Paige Spiranac
However, Paige Spiranac's life as an influencer is not all sunshine and rainbows. Though it may seem glamorous, Paige admits that challenges come with it. Despite this, she still cherishes connecting with fans worldwide, working with big brands, and playing with their products. For Spiranac, this is an essential aspect of her job, as she struggled financially growing up and understands the value of having access to golf equipment.
But being an influencer also has its perks, such as traveling the world, a luxury Paige doesn't take for granted. She gets to explore new places and meet new people, which only a few people do.
In honor of her 30th birthday, the social media sensation took to Instagram to deliver a message of empowerment that will have you feeling like you can conquer the world. Let's face it, as women, we often feel like our age comes with an expiration date, but Spiranac is here to tell us that's simply not true. In an Instagram post, she fearlessly talked about the taboo topic of age and how women are often treated like "spoiled milk" when they mention it. But she's not afraid to embrace her age and all the fantastic things that come with it.
In an Instagram story, she revealed that some of her followers had made nasty remarks about her weight. Rather than letting the comments bring her down, Spiranac took the opportunity to invite her audience to discuss their own issues with body image and insecurity. In her trademark style, she addressed her predominantly all male audience, recognizing that body image is a topic that is rarely discussed among men.
She was overwhelmed by the response, saying it was the most amount of feedback she had ever received on a story. It was clear that many men were struggling with other body image issues and insecurities. Spiranac was glad to provide a platform for them to discuss these topics openly and honestly.
Not content to rest on her laurels, the social media sensation has launched her subscription website, OnlyPaige, offering golf tutorials, exclusive pictures, and other exciting content to her loyal followers. And that's not all – earlier this year, Spiranac landed a coveted role as a special correspondent on Inside Edition for the Superbowl, earning the adoration of fans everywhere. In an interview with the New York Post, the former professional golfer gushed about the experience, calling it "amazing" and "very different" from anything she's done before.
Is Paige Spiranac Married?
After her high-profile marriage to athletic trainer Steven Tinoco in 2018, many fans and followers were thrilled to see the couple's love and support for each other on full display. However, in early 2022, the couple shocked the world by announcing their divorce. While the specific reasons for their separation have not been made public, it's clear that the decision was difficult for both parties. In the time since, Spiranac has been focusing on her career and personal growth, while Tinoco has moved on and is now happily married to songwriter Abbey Scott, with the couple expecting a baby soon.
Paige has refused to provide any further development on this, and instead, she focuses more on her career as a golf influencer.
Transcript and video used with full permission from our YouTube channel Golf Plus
Related Article: Check this out Link
Other Related Videos:
We want to hear from you! Let us know your comments below…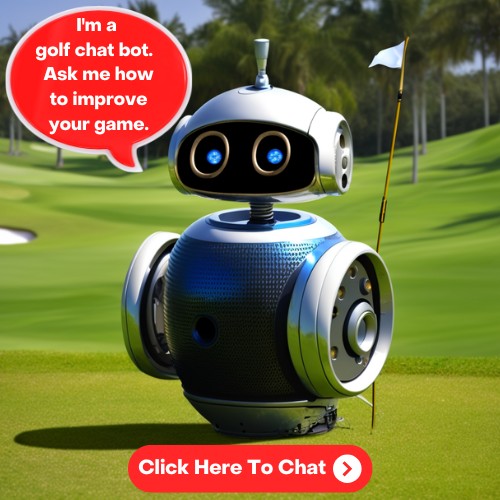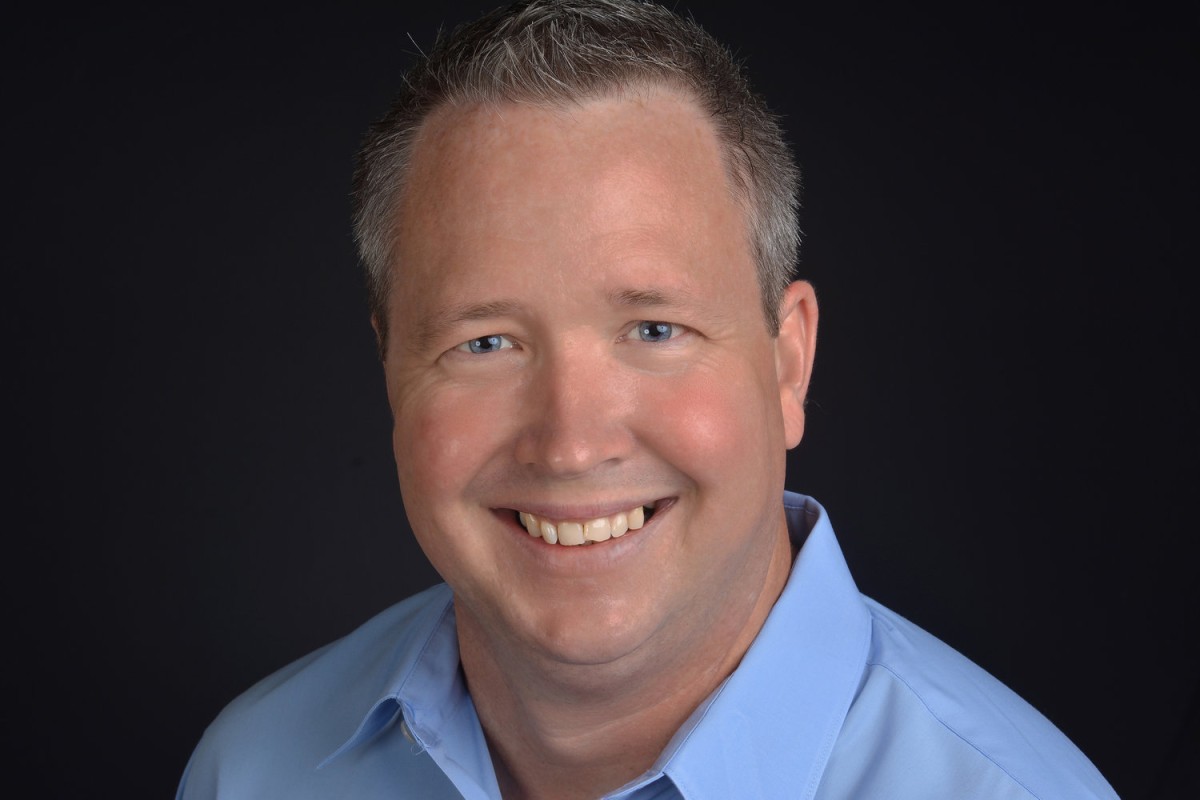 ABOUT THE AUTHOR
Jim has been an avid golfer and golf fan for over 40 years. He started a YouTube channel called Golf Plus about a year ago and it has been wildly successful. It only made sense to expand and reach more golfers with this site and social media. You can learn more about Jim and Golf Plus Media Group by visiting our About Page.