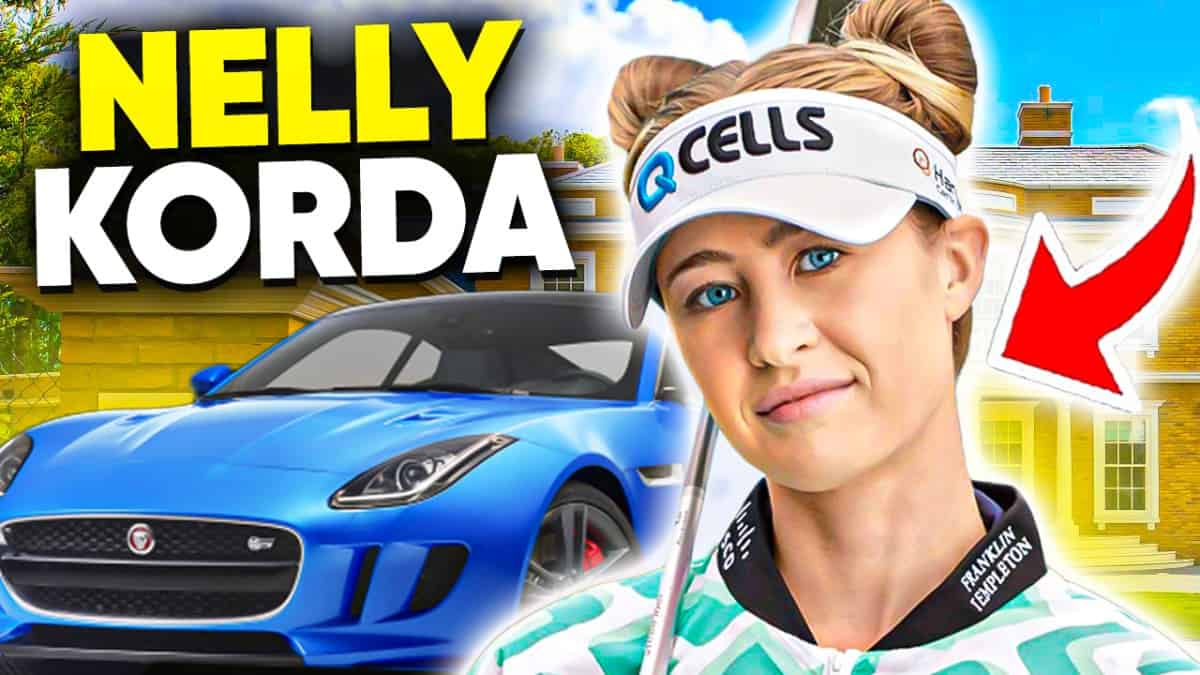 It's true that great athletes are made, but what if you are born to play sports? What if you are born beautiful with athletic abilities encoded in your genes? You are going to find out about Nelly Korda rich lifestyle on the LPGA Tour.
Nelly Korda is at the top of the female golf scene, and she has no other person to thank for her good fortunes than her parents who were professional sports persons themselves.
Her pedigree and hard work have transformed Nelly from the rosy-cheeked 15-year-old at the 2013 US Women's Open to one of the most bankable faces in women's sports. She's earned the respect of her contemporaries and a lot of money in the short time she's been around.
Keep reading to find out how Nelly Korda became a household name, the size of her bank account, her fantastic family, and who the 5 foot 10 work of art is in love with.
---
Click Below To Watch The Full Video
---
The Whole Family Is Athletic
Nelly Korda was born on July 28, 1998, to former Czech Republic professional tennis players Petr Korda and Regina Rajchrtová.
Like her siblings, Jessica and Sebastian, Nelly was born in Bradenton, Florida, and she grew up playing golf in the US.
She broke into the LPGA ranks after earning her pro card in 2017 by winning on her first pro start on the Symetra Tour and finishing 9th on the money list.
LPGA Tour Wins Come Early
Nelly quickly joined Jessica on the LPGA's winners list with her 2018 victory at Swinging Skirts. This win made the Korda sisters the 3rd pair of siblings to win on the LPGA Tour.
In 2019, Nelly put her family in the news again with her Australian Open victory. She achieved a rare feat with her relatives that you will get to know about later in this video.
She wrapped up 2019 with a win at the Lacoste Open de France and a defense of her Swinging Skirts title in November 2019.
Nelly Korda Just Keeps On Winning
Her 2021 performance shot Nelly Korda's name into the stars. A month before she turned 23, Nelly edged Lizette Salas by 3 strokes to land her first Major, the KPMG Women's PGA Championship. This gave her a major boost in the rankings as she climbed to first place for the first time, topping South Korea's Ko Jin-young.
Later on in the year, the on-fire player took her superb form to Tokyo, Japan. There, she made history as the first women's golfer since Margaret Abbott's 1900 Olympic-gold-winning effort in Paris to beat the world and strike gold for the US at the Women's Individual Golf Event.
She finished 2021 with four wins on the LPGA Tour, the first quadruple since Stacy Lewis did it in 2012.
Her glorious run was not for nothing, especially for her wallet which grew fatter from a revenue of $2,382,198.
This was not enough to beat Ko who surpassed Nelly's income, largely due to the $1.5 million she won at the CME Group Tour Championship. Ko claimed the top spot on the money list with her $3,502,161 earnings for the year.
But it was enough to get the 23-year-old into Forbes magazine's 2022 "30 under 30 list" for money makers under 30 years of age.
Nelly Korda's Net Worth and New Husband
According to Forbes, in addition to Nelly's $2.4 million, her endorsements with UKG, Hanwha Q Cells, Cisco, Franklin Resources, Richard Mille, Titleist, and others netted her $3.5 million extra as she placed 9th on Forbes' 2021 list of highest-paid female athletes for 2021.
For the icing on the cake, Nelly Korda has been dating the handsome Canadian hockey player Andrea Athanasiou since 2019. Athanasiou is four years older than his babe and plays in the NHL for the Los Angeles Kings.
The lovebirds have been spotted at each other's matches and even shared a kiss for the cameras when Nelly won the Meijer LPGA Classic in 2021.
So much has been said about the incredible Nelly Korda and her exploits on the greens, so what about her famous family?
Her family is not the first to have kids following in the footsteps of their parents, but the Kordas' mixture of rackets and golf clubs is surely a unique combination. They are a family of pros and winners. It's time to meet the Kordas.
Father, Petr Korda
The patriarch, or what the Czech call "otec", of the Korda family is Czech retired professional
Tennis star Petr Korda who was born in Prague on January 23, 1968.
The lanky dad turned pro in 1987 after dazzling in the junior division. He made a name for himself with his fine left-handed play that earned him World No. 2 ranking in 1998 after his tournament-winning performance at the Australian Open. He breezed past Marcelo Rios to win the Men's Singles Tournament. Before this victory, his best result in a grand slam final was his runner-up at the French Open in 1992.
Petr hung up his shoes in the middle of a doping scandal in 1999, and a positive test resulted in a 1-year ban he never served.
With 410 wins and 248 losses, he won ten titles in his time, including the 1993 Grand Slam Cup.
Petr's earnings of $10.4 million during his career helped him give his family a good life in Bradenton, Florida. The huge hockey and Michael Jordan fan now supports his children on the road and lives between Florida and Monaco.
Mother, Regina Rajchrtova
Born in old Czechoslovakia. Regina Rajchrtová is now in her mid-fifties, but you can see she blessed her daughters with so much of her beauty apart from the nimble genes that allow them to excel in their chosen sports.
Regina was a professional tennis player on the WTA. She played at a time when the wage inequality was at its worst with ratios as high as 12 : 1 between the paychecks of the female players and their male counterparts. This pales in comparison to today when female tennis superstars Naomi Osaka and Serena Williams made the top 50 of Forbes 2021 highest-paid athletes list.
She represented Czechoslovakia at the 1988 Summer Olympics in Seoul losing in the 1st round to USSR's Leila Mekshi.
The mother of three has contributed a great deal to nurturing some of the best talents sports have seen in years.
Sister, Jessica Korda
Big sis, Jessica Korda was born on February 27, 1993. The first child of the Korda family chose the greens over the tennis court at a very young age. Jessica played as an amateur in her debut US Women's Open tournament in 2008 and finished T19.
She's worn the colors of her two countries as an amateur, representing Czech Republic in 2006 and USA in 2010 at the World Amateur Team Championship. With Team USA, she won a silver medal in the team event and finished T4 in the individual event.
In 2011, Jessica enrolled in the PGA Tour Qualifying School and got her full LPGA membership status after finishing runner-up in the final qualifying tournament.
2012 saw her win the Australian Open, the first of her 6 titles on the LPGA Tour.
She brought drama to the 2013 US Women's Open when she fired her caddy Jason Gilroyed after striking 5-under-par on the first nine holes of the 3rd round. She then employed her boyfriend, professional golfer Johnny DelPrete, to help her to a 1-under for the last nine holes of the round. DelPrete ended up carrying her bag for the rest of the tournament.
Jessica's time almost came in 2022, but she lost the Chevron Championship, one of the 5 majors on the LPGA, by 2 strokes to winner Jennifer Kupcho.
In the money department, Jessica has cashed it in as well. The current world No. 14 has racked up $7,108,913 in career earnings and lives on the exotic Jupiter Island with husband DelPrete who has given up professional golf for real estate.
Brother, Sebastian Korda
Sebastian Korda is Nelly's younger brother and the youngest child of Mr. and Mrs. Korda. He looks very much like Petr, except that his 6 foot 5 frame makes him 2 inches taller than his dad and he favors his right hand as opposed to his father's lefty handle.
He's one of the hottest kids on the block who is lucky to have grown under the wings of two great tennis players.
After winning the Australian Open junior boys' singles tournament, Sebi turned pro in 2018. He lost the Next Gen ATP Finals to another exciting player Carlos Alcaraz in 2020, and his 2021 victory at the Parma Championship made him and his father the third son-father duo to win tour-level titles on the ATP.
It's funny how tennis almost lost Sebi to hockey because, as a young boy, all the younger Mr. Korda wanted to do was to play in the NHL. He had a change of heart after watching a US Open tournament, but his heart is still very much with the NHL's Boston Bruins team which he supports.
Having tennis veterans as parents and idolizing Rafael Nadal who he named his cat after helped Sebastian Korda become who he is today.
Korda Family Of Pro Athletes
The Korda kids learned what it takes to be top athletes from their parents who can high-five each other for the job they did to make these wonderful athletes.
The Korda household must love Australia as it seems there's something in the air of the Land Down Under that clicks on their mojo. Nelly's Australian Open win made her the fourth Korda to win an Australian Open title, adding to her brother's 2018 victory, her father's 1998 triumph, and Jessica's 2012 success. Australia is surely the Kordas' Lucky Country.
Nelly Korda Keeps Winning On The LPGA Tour
Although Nelly lost her 1st place crown to arch-rival Ko Ji-young after an underwhelming start to her 2022 season, Nelly's 29 weeks on the top of women's golf made her the record-holder for the longest time at the top by a US woman, passing Stacy Lewis by 5 weeks.
Nelly has teased a return to action at the 2022 US Women's Open tournament after being sidelined by a blood clot in her arm, and as long as she's still swinging, you can bet she'll keep winning.
Nelly Korda is the antithesis to the popular belief that one can't have it all. She's proved that you can with her beauty, talent, and a big bag of cash.
Transcript and video used with full permission from our YouTube channel Golf Plus
Other Related Videos:
We want to hear from you! Let us know your comments below…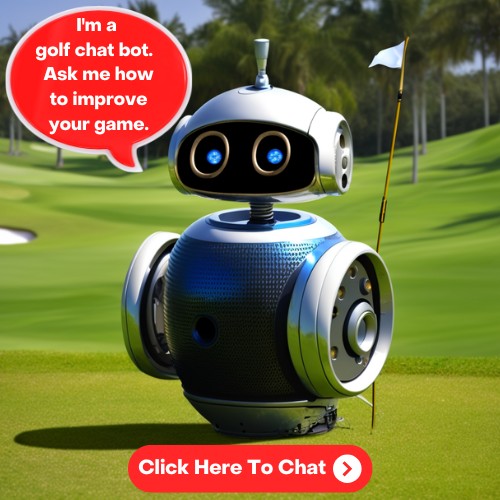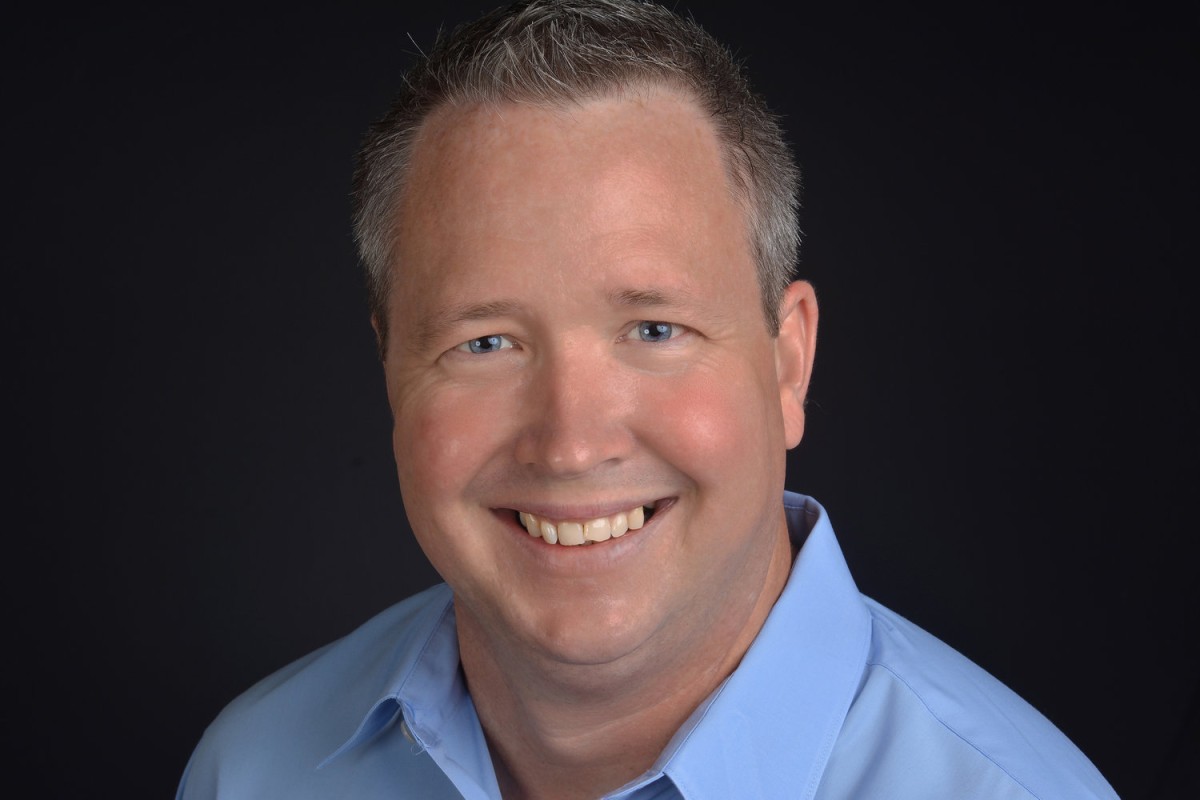 ABOUT THE AUTHOR
Jim has been an avid golfer and golf fan for over 40 years. He started a YouTube channel called Golf Plus about a year ago and it has been wildly successful. It only made sense to expand and reach more golfers with this site and social media. You can learn more about Jim and Golf Plus Media Group by visiting our About Page.