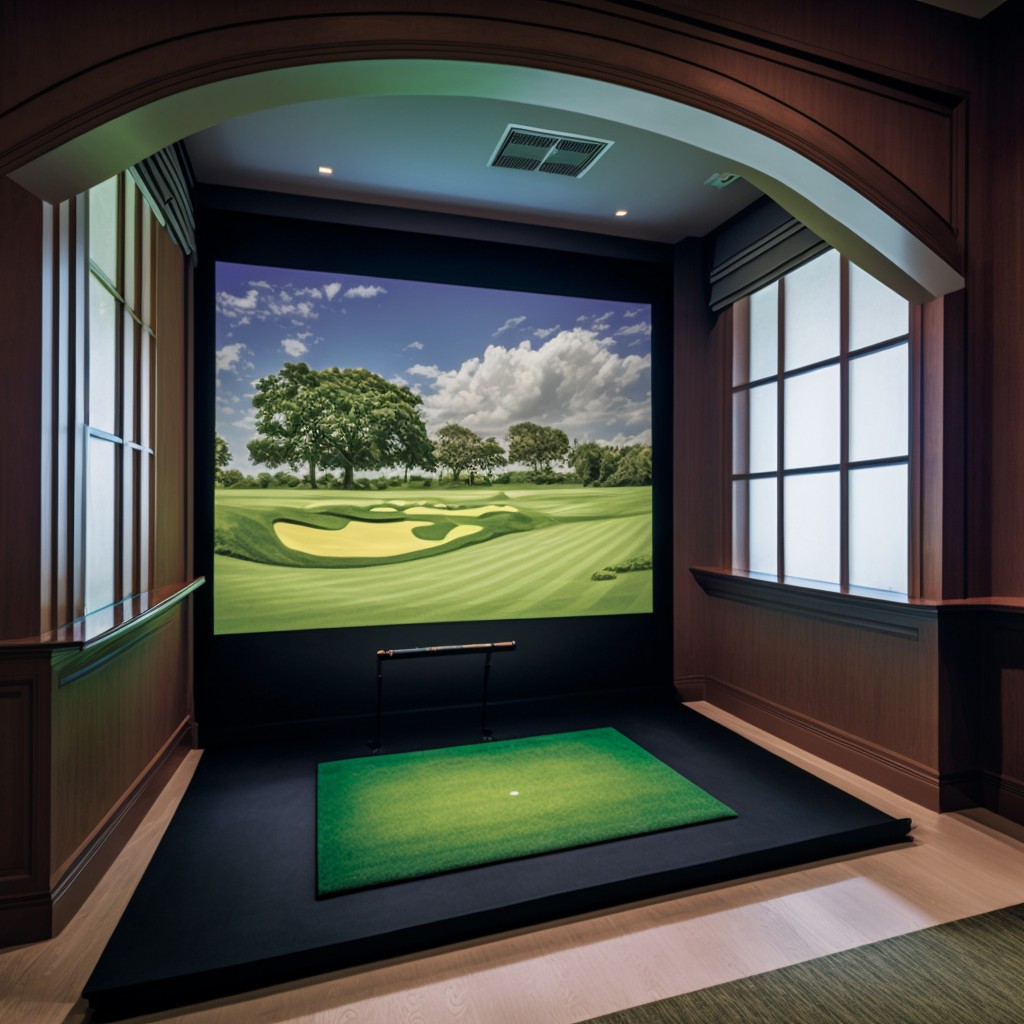 Golf simulators are pretty cool but finding the right one for you may be challenging. The simulator cannot capture useful data without a simulator box, striking pad, projector with impact screen, and high-quality launch monitor with tracking sensors.
Many of my golf buddies are looking to get their very own golf simulator. So it only made sense to do some research for them so they (and you) can made a good decision.
By reading the reviews, you may pick one of the player favorite golf simulators that match your requirements perfectly. There are further factors to consider, like cost, available space, software compatibility, etc. To save you time, we have already spent many hours researching, reviewing, and testing hundreds of simulators.
SIG10 SkyTrak
Since 2014, SkyTrak launch tracking has been available to the general public. Our team endorses this simulator program for an older model due to its high degree of precision and reasonable price. This manufacturer's launch monitors have been named "Best in Golf" for the last five years. Users were able to completely use this launch monitor due to the model. The kit includes not only the launch monitor and enclosure, but also a high-definition projector and a variety of attachments, such as a batting cage, landing pad, and impact screen.
All of them cost less than $10,000, with the most expensive item costing less than $5,000. It is less expensive than simulator software and yields more precise results. The photometric nature of this launch monitor precludes its usage in the open air. However, you may take it outdoors if you so desire. The launch monitor must always be shielded from direct sunlight. If you neglect this step, the accuracy of your tracking data will suffer. The model provides an abundance of information on golf clubs and balls, including ball velocity, clubhead velocity, swing velocity, launch angle, and spin rate. In contrast, the club data was calculated rather than collected directly from members.
This launch monitor may be mounted to the floor or ceiling, allowing you to pick the optimal positioning for your needs. To swing your longest club without striking anything, you must have a minimum of 9 feet of height, 12 feet of width, and 18 feet of depth. The bundle also includes a projector of superior quality. The personnel at Shop Indoor Golf did provide background information. The images would have at least HD quality and 4,000 lumens of brightness.
For the price, We feel it to be a good deal. The cargo container of the simulator features four really beautiful carpets. The first option is a five-by-five-foot striking pad from the fairway series that is designed to resemble a genuine golf course. The two selections listed represent the two different sizes of professional golf mats. Lastly, a floor mat must be used. Use the four-cup putting green to improve your short game, and the underground hitting strip to perfect your full swing. The simulator's pricing may vary based on the kind of floor mat you choose. Before purchasing a hitting pad for your simulator, you must measure the available space.
SIG 10 GCQuad
This model is another example of a product on the market that is of great quality. We've previously established that the GC3 is the newest installment in the groundbreaking sports franchise, and we're certain that it will preserve or even enhance the series' stellar reputation. There is no cause to celebrate Foresight's three consecutive appearances on Golf Digest's Editors' Choice list. PGA Tour serious golfers use this kind due to its adaptability and precision. It is a portable, lightweight, and accurate golf launch monitor. The purchase price is less than $15,000. This model's four high-speed, high-resolution cameras allow it to analyze even the most intricate scenes with pinpoint precision.
Carry distance, total distance, ball speed, launch angle, spin rate, club head speed, and smash factor are all factors that affect the final score. This course was displayed for the first time by Shop Indoor Golf as part of a home golf simulator package that includes a projector, software, and several other components. The GCQuad was the focus of attention. Those aspiring to play professional golf should use this tactic. In terms of realism, FSX is the most advanced simulator ever created by the firm. It includes the advanced analytical tool Foresight and a variety of authentic situations and training modalities.
ForeSight Sports Exchange offers everything a golfer might want, including virtual practice rounds and international competitions. It has a maximum resolution of 4k everywhere and will accelerate your ability to avoid obstructions. This model may be your greatest option because of its durability, strong construction, and high-quality, user-friendly training programs. This simulator utilizes quadrascopic views, enabling you to see both the inside and outside of the spacecraft. This is the best golf simulator that costs around $21,999, although others may cost as much as $50,000.
XO SIG10 Eye
This model is part of a bigger series that was made accessible to the public lately. However, they have earned the respect of PGA Tour players by creating the greatest available launch monitors, such as the EYE XO. This model simulator was chosen due to its unique characteristics, such as its high level of realism, extended lifespan, and ability to accommodate a large number of concurrent players. Monitoring the takeoff is mostly dependent on cameras and infrared sensors. With this setup, you may be able to easily measure a wide range of data, such as ball speed, carry distance, total distance, launch angle, and club head speed.
Because of its elevated mounting location, it may be difficult to operate the launch monitor in the open air. Additionally, it is bigger than a typical golf launch monitor. We do not recommend buying this simulator if your space is less than 9 feet in height, 12 feet in width, and 16 feet in depth. Obviously, the estimated price must exceed $16,199. This bundle includes a launch monitor, a simulator case, a 5′ by 10′ fairway series golf mat, view simulation software, a projector, and an abundance of extra equipment. In contrast, the bundle includes a variety of golf mats and simulator software from which to pick.
The golf mats are identical to those found in prior SIG10 kits. The curriculum of the simulator may have a significant impact on your future chances. The simulation software, which has over one hundred thousand distinct classes, is one of the most intriguing applications. The application allows you to design your own golf course. The TGC is compatible with the EYE XO and has a multiplayer mode. The purchase of a VMZ50U projector might bring your fantasies to reality. Due to its high lumens count, this projector is ideal for use in golf simulators. The package contains an EYE XO ceiling mount, landing pad turf, an HDMI cable of 15 feet, and a side barrier net.
EYE XO can monitor any golf ball, while QED requires specially tagged balls to work. If you're on a short budget and don't mind dealing with the huge ball problem, the QED SIG10 could be a possible choice. Or if you need a retractable screen for practical reasons, the $18,000 Retractable kit from Rain or Shine is a fantastic alternative.
SIG12 GC3
Considering everything that is included for less than $14,000, this package is a good deal. A high-definition projector, the Flight Simulator X simulator program, and a full-screen, professional-grade SIG12 cage with landing grass and a side barrier net are supplied. The last significant modification to this design occurred in the middle of 2022. Golfers have complimented its effectiveness. High-definition cameras connected to the golf club, the ball, and the golfer's swing might assist anybody in enhancing their game. There were once two reliable launch monitors. Similar to earlier models, this one is inherently generic. The cost and the number of cameras used are two primary factors.
Compared to the more costly GCQuad, which incorporates three cameras, this device offers comparable functionality at a far lower price. The model calculates the ball's velocity, launch angle, spin, and distance transported. Also recorded are the club head's velocity, direction, route, and attack angle. The club's face may also be used for data collection. In addition, FSX allows you to participate in a simulation that is currently as near to reality as feasible. This purchase also includes a player+ upgrade that grants access to ten more courses in addition to the regular FSX game.
The Panasonic projector included in the SIG12 package is bright (5,000 lumens) and provides high-definition content. The projector may be fixed on either the ceiling or the floor, depending on your choice. All of the additional materials in this part are identical to those in the model set. The area where the simulator will be positioned should be about equivalent in size. This is a good option if you want to learn more about the ball, the club, and the launch monitor. This $15,000 bundle has many important bonuses.
TruGolf 10
The vast majority of golf professionals have nothing but praise for this kind of golf simulator. Former PGA Tour professional golfer Mike Malaska previously said, "This model simulator has really benefited my progress in understanding the sport. Currently, it is in my living room. Since I have continuous access, I can log in anytime I want. It provides numbers equivalent to or superior to those supplied by any other launch monitor." The simulator kits for this model contain a launch monitor, a short-throw projector, an E6 connect, and other components.
Included in the standard pricing are the increased wall height and installation of the taller lighting bars. Consequently, we chose to purchase the bundle from them. All of them cost a little over $15,000, which is reasonable considering the advantages they provide. The prototype of the Tracking System has the potential to replace more conventional launch monitors. With the use of high-speed optical sensors, the ball and club may be tracked with exactitude. Each image is processed to provide a transparent representation of the sensor data. The E6 Connect app is available for both Android and iOS. In other words, E6 Connect is a cutting-edge application that provides high-definition simulations of the most challenging actual golf course in the world.
In addition, it offers a wide variety of game formats, such as tournaments, practice sessions, and casual play. Altering the game mode is also possible. This technology enables golfers to get immediate feedback on their performance and adjust their approach accordingly. It's a great option for golfers who want to explore new courses and hone their equipment. This model's Fairway mat is fashionable and luxurious, therefore meeting expectations. It is durable and seems and feels like actual grass, creating a realistic playing environment.
The putting green's surface is now more uniformly smooth. The absence of a ball makes it easy to execute a stroke over the mat's sensors. The 136-inch impact screen and 21-inch touchscreen display of the simulator shell provide very realistic training. In addition, a basic PC and 720p HD projector are provided. To sum it up; This equipment, which consists of a launch monitor and the E6 software, is advantageous since it not only provides precise statistics but also allows golfers to practice their swing on different courses. Additionally, it has a superb chassis, a powerful projector, and other functions.
TrackMan
This golf simulator is often regarded as one of the finest of its kind owing to its high degree of realism and an extensive number of features. Radar and cameras are used to have a deeper understanding of the golf ball and club. In addition, it collects almost all of the information a golfer may need to improve their game, play better, and maximize their time on the course. It performed so well that we decided to include it among our top choices. This type utilizes a twin radar system for tracking, identical to what was said earlier. One observes the position of the ball in space, while the other measures the trajectory, inclination, orientation, and spin of the club. Radars monitor the club's movements before, during, and after contact.
This indicates that the data being collected is reliable. This type is very user-friendly due to the accompanying software's compatibility with iOS devices. Custom simulators with all of these features begin at around $50,000. Despite its inexpensive price, this device delivers a great degree of adaptability and convenience. Those that participate in golf, instruct others or possess the physical ability to swing a golf club may find this model valuable. This program's high cost indicates that it was developed with the assistance of industry specialists.
Mevo+
This model will always be towards the top of any sub-$5,000 golf simulator list. This kind of golf simulator is often the cheapest. This simulator is among the finest on the market because of its superior materials and craftsmanship. It has a durable hitting screen, net return pro grass, and many realistic characteristics. Utilizing a compact golf launch monitor with the appropriate software is one method. This launch monitor is only for recording ball and club data. Our research indicates that this model is the best accurate simulator available for less than $2,000. In addition to the launch monitor, the basic simulator setup also includes the best bay cage and net return pro turf.
The first kit configuration does not include a projector. For the golf simulator, you will also need the greatest projector, you can buy, which is not included. Golf hitting mats are available in a variety of shapes and sizes, enabling you to choose the optimal one. You have two customizable options when it comes to picking a mat. Included are three sizes of Fiberbuilt and a 6′ by 10′ net return. An indoor/outdoor version of the net return mat is available for a one-time cost of $500. Due to its design, the ball is recyclable forever.
This mat's length of 10 inches makes it superior to shorter putting mats. If you need a durable golf mat, you should pay more than $900 for a Fiberbuilt model. This mat can withstand over 300,000 bullets when a regular one would be rendered unusable after about 50,000. The Fiberbuilt carpet resembles natural grass and provides golfers with a safe playing surface. The basic bundle provides everything you need to begin using a golf simulator, even if you're a beginner. With the addition of a fresh software update for the simulator and a striking mat with an integrated projector, the system is almost ready for professional usage. This is your greatest option if you are just starting off and cannot afford to make a significant buy right now.
SIG10 TruGolf
In addition to the exceptional launch monitor, this indoor golf simulator is also a formidable competitor. The accuracy of the new ceiling-mounted launch monitor is identical to that of its predecessor. In contrast, the Instant Impact approach is far quicker than the conventional procedure. This model is available with four different golf-hitting mats priced between $17,355 and $21,155.
Since this is an overhead launch monitor that requires at least 25 inches of space to accurately track the projectile – the greater the striking area, the better. This package comprises a Panasonic projector with 5000 lumens and a launch monitor. This paradigm's visual portrayal is unsurpassed. This HD projector improves the appearance of everything. Also included is the golf simulator program E6 Connect.
Golf-in-a-Box 4
OptiShot simulator apps may be difficult to differentiate because of their similarities. This approach was selected because of its adaptability to various user scenarios. The set contains a previously unavailable case, impact screen, and projector. A respectable manufacturer will offer you the highest-quality golf simulator for around $5,000. These simulators include some of the finest courses in the world. This model has the image technology OptiShot2, which is the benchmark in its industry. The accuracy with which this simulator can forecast the outcome of a player's swing and shot has earned it widespread acclaim. Due to its very sensitive infrared detectors, it is able to reach such accuracy.
This sensor can capture data such as club speed, carry distance, face angle, route, face contact, and swing speed. The superior optics of the OptiShot2 high-speed camera are only one of its many benefits. With the HD short-throw projector and OptiShot2's 3D visuals, you will feel as if you are really on the course. It also displays the view from a number of different cameras. However, it is only valid at 15 different golf courses. We wish there were other golf courses. The simulator includes a projector as well as a carrying case that doubles as a stance pad.
There are two unique hitting mats, each of which is available in six sizes. The high-density foam utilized in its construction and the high-quality grass provide a superior golfing experience compared to comparable options. This model is an excellent option for commercial golf simulator buyers on a budget owing to its low price range and several advantageous features. Among golf simulators, the OptiShot stands out for its cost-effectiveness. Golfers have relied on OptiShot for years because they know it accurately simulates the golf game. There are always less costly solutions available if you do not intend to use this model or any of the other features included in the standard package.
Swing Series
When a prominent athlete like Tiger Woods feels that a simulator assisted him to overcome physical challenges such as surgery and recovery, there is no need to explain the usefulness of a simulator. His comments were quite helpful in setting the atmosphere. This simulator was ranked dead last owing to its over $55,000 price tag. This is your best choice if your job requires you to utilize a golf simulator. This is John Rahm's and Gary Woodland's preferred golf practice device. Among them, this is the best option.
Combining high-speed cameras with infrared lightwave technology, this simulator creates a very realistic world. When you monitor your club and ball with both of these devices, you may have more confidence in your results. The velocity, launch angle, carry ball path, amount of backspin, and smash factor of the ball were all meticulously determined. In addition, it has a high-definition projector, professional-grade carpeting, eye-catching mats, a solid wood platform and enclosure, and a high-definition projector.
There are sixty possible configurations for the eye-catching mat, cage, and screen sizes. Professional golfers often use and recommend this model as the finest available simulator. In addition to a high-definition projector and an energy-absorbing diffuser screen, this model has a multisport and gaming mode, over 93 various golf courses, and realistic ball flight and data feedback. This model's pricing varies from $55,900 to $100,000.
Some Of The Benefits Of Having A Golf Simulator In Your Home
Using a golf simulator can help you become more focused and determined, as well as improve your skills. The simulator's analysis of the data you give it can help you improve your swing, your choice of clubs, and the way you hit the real ball, all of which add to your overall skill level and consistency.
Find out how much room you have
To use a golf simulator for practice, you need a place that's big enough for a full swing. So, before you choose a golf simulator, you should figure out how much room you have. In the debate about how much space is needed, there are now two different points of view. You must first decide what kind of simulator you want to use. Then, you can use the system's specs to figure out how much space you'll need. You could also look at the space you have and look for a way to store things that fits your needs. There are two important things to think about when planning your limited space. In short, you need to measure your room and your club swing to make sure they are both big enough.
One of the most important things to do is to carefully track the results
A golf simulator with a good reputation will always try to give you the best results possible. The app will look at your position, shots, and swings by analyzing infrared light and using a camera. It will almost always give the right answers, no matter what. Still, it might sometimes give you the wrong answers. When using a golf simulator to improve your game, you can't afford to get the wrong answer, so don't waste your time. Golf simulators with a good reputation, like Skylark, should give results that are close to reality. So, if you want your golf simulator to be more accurate, think about the simulators we've shown you in this article.
It's helpful to have one that can be moved around
There are many portable golf simulators on the market if you don't have enough room for a permanent set-up. You can choose a screen that rolls up and can be moved after it is used. You can also start from scratch and make your own golf mat. Also, most golf mats can be folded up, which makes them easy to carry and store after a round of golf. It might be difficult to set up a projector outside. But when our DIY enclosure technology is added, it's easy to set up and take down projectors and networks. Taking mobility and weight into account can make your golf simulator much more flexible.
Conclusion
Perhaps purchasing the best home golf simulator would be a wise investment. When selecting an investment, you should assess all factors that might affect the return. As a result, you should assess all of the potential influences on the event and modify it such that it generates the desired results.
In recent years, we have relied heavily on computer simulations. Given the complexity of the technique, it is advisable to have certain objectives in mind before beginning. Nevertheless, this article discusses SkyTrak and TruGolf, two launch monitors that have been on the market for at least a decade, since they represent a distinct market segment with a high customer satisfaction potential.
In contrast, TruGolf has been technologically advanced for almost a decade. The pricing of the gadgets we analyzed varies widely. The simulators were created with maximum realism in mind. We will continue to search for the most applicable solutions based on what we learn, and what other users have done, and provide you with the best possible assistance.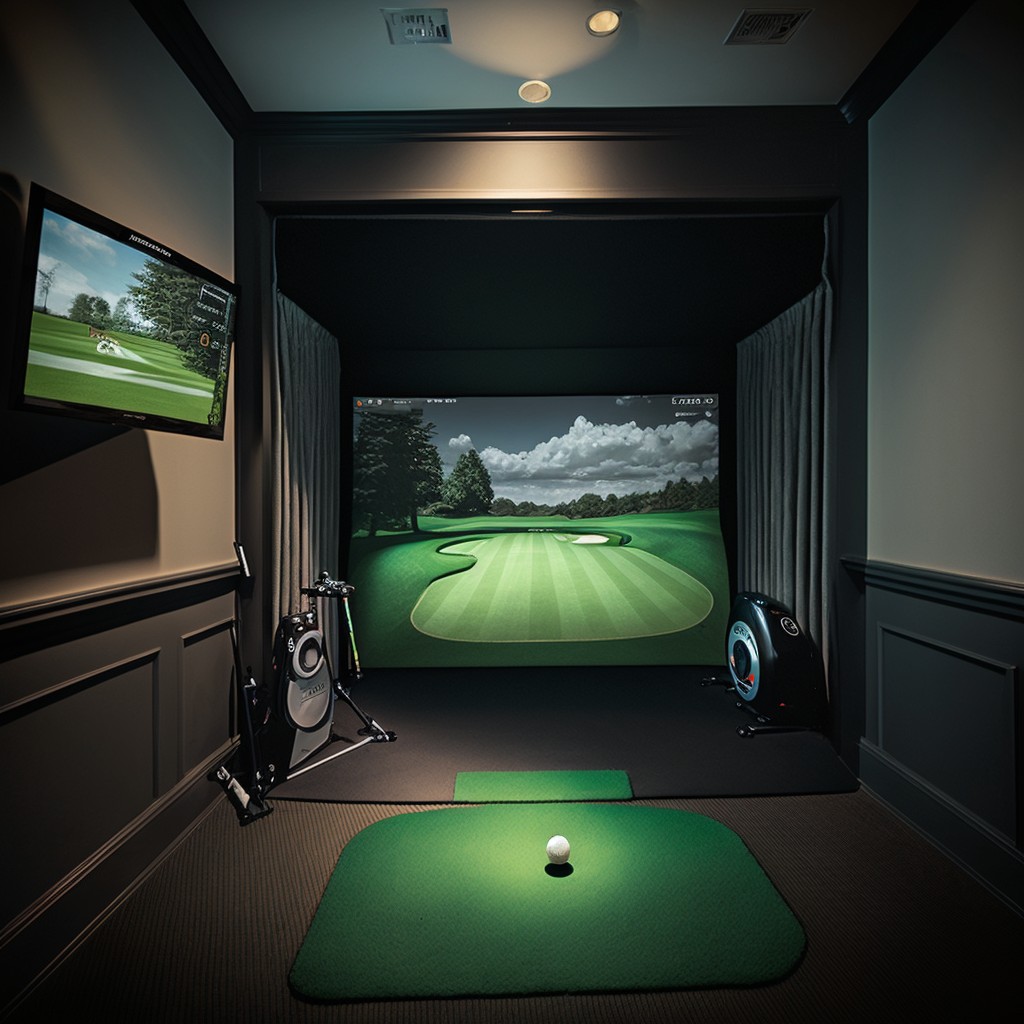 FAQs
Should I get a virtual golf simulator?
A golf simulator is an excellent investment. It has been said that acquiring a golf simulator is a fantastic way to improve your game. Because you can play with a simulator anytime you want in the comfort of your own home, garage, or even yard. Also, golf simulators are a great method for lonely individuals to pass the time. It has never been simpler to incorporate a professional simulator into recreational golfing. The unintended effect of golf simulators is a diminished appreciation for nature.
The components of a golf simulator?
To provide a realistic simulation, a golf simulator requires an actual golf ball and club, a golf launch monitor, an enclosure with an impact screen and striking surface, and the simulator itself. A golf simulator for the house may be developed with little effort. A golf simulator may be constructed in a variety of locations, including a house, studio, garage, garden, or business. Determine the area's requirements first. When choosing a pick, you should consider both your demands and the available space. Gather the necessary items. A user's manual is an essential resource for assembling a do-it-yourself golf simulator.
Is it possible to get some putting practice using a golf simulator?
You may improve your putting by making use of your golf simulator. To find the practice area, you will need to investigate the simulator's settings. To begin, let's have a look at this. It's possible that it will behave differently depending on the simulation. Place yourself on the putting platform in front of the launch monitor when you get to the best putting place. Putting analysis is only provided by a limited number of simulators.
How much does it cost to rent a golf simulator?
There is a pricing range for golf simulators that goes from $3,000 to $5,000, with the average price being $4,000. If you want to do a game improvement, you should look into purchasing a high-end golf simulator for an amount ranging from $5,000 to $10,000 if you want to do so. Golf simulators that are among the most sophisticated and involved can cost more than $20,000. And the most realistic golf simulators might easily cost more than fifty thousand dollars.
We want to hear from you! Let us know your comments below.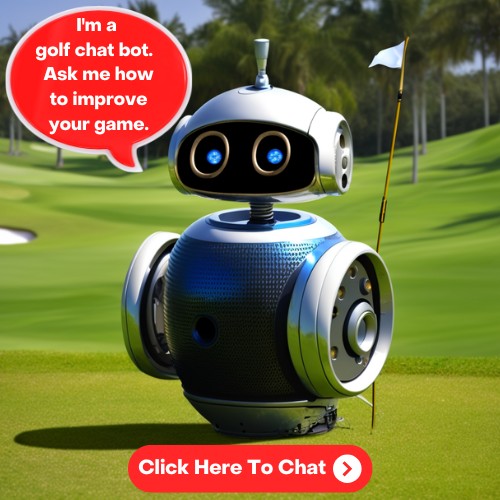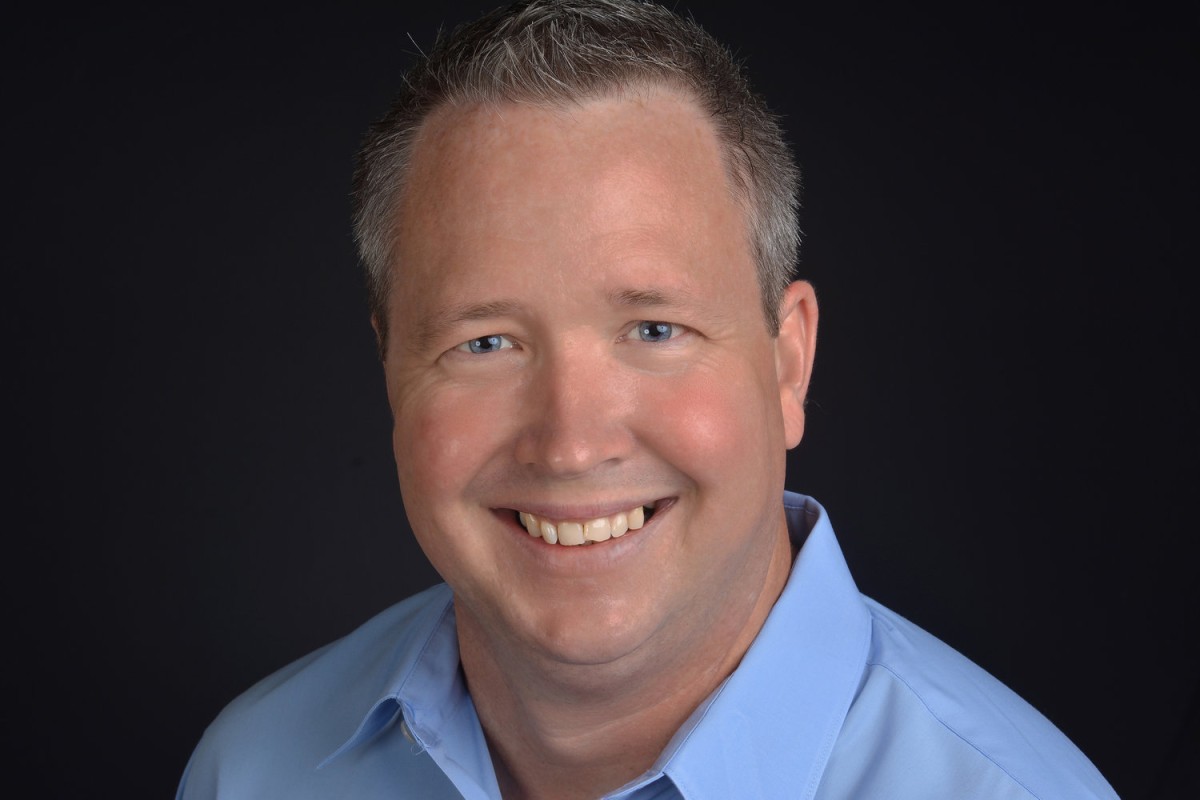 ABOUT THE AUTHOR
Jim has been an avid golfer and golf fan for over 40 years. He started a YouTube channel called Golf Plus about a year ago and it has been wildly successful. It only made sense to expand and reach more golfers with this site and social media. You can learn more about Jim and Golf Plus Media Group by visiting our About Page.