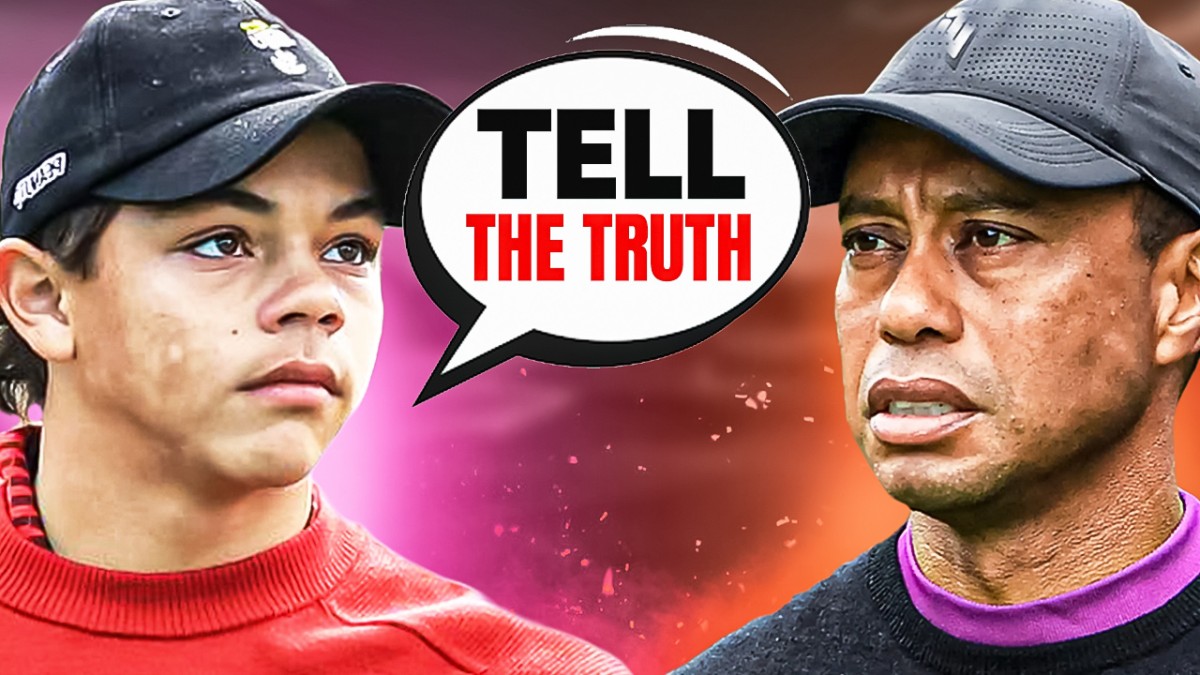 When news of Tiger Woods' car crash made the headlines, the golfing community was almost brought to its knees. Many fans thought golf's greatest player would never be able to play competitive golf again. Tiger has had a long history of dominating golf. But now, his son Charlie, is ready to tell his own story. In a rare and exclusive interview, Charlie opens up about his father's accident, its impact on their family, and the lessons he has learned from the experience.
Get ready for an emotional, suspenseful journey as Charlie Woods finally opens up about his father, Tiger Woods. Join us as we delve into the heart of the Woods family and uncover the truth behind one of the most talked-about events in recent sports history.
---
Click Below To Watch The Full Video
---
Tiger and Charlie at the PNC Championship
The father-son duo taking the golfing world by storm just made their mark at the PNC Championship in Orlando. Charlie Woods and his dad, the legendary Tiger Woods, stunned the crowd with a joint second-place finish in the opening round with a jaw-dropping 59. But don't let their seamless on-course chemistry fool you.
In his first-ever TV interview, Charlie revealed that things can get heated between the two. They slowly but surely made their way up the leaderboard as they navigated their differences. The Woods team may have started the first three holes under par, but they finished the day -13 under par and only two shots behind the reigning champions Justin Thomas and his father, Mike.
The Woods family is on fire at the pro-am competition, and they're not letting anyone stop them. Team Woods blazed their way into contention with a middle section of eight holes that left the crowd in awe with a nine-under-par performance.
The Woods Duo Is Staying Cool
With 15 major titles under his belt, Tiger Woods put his injury woes behind him and has proven he's still got what it takes to be a champion. Meanwhile, his son Charlie showed off his cool-putting composure, never losing his nerve even as the pressure mounted.
But don't let their dominant showing fool you. The Woods family is not immune to a little friendly competition. In a candid moment, Tiger admitted that he and his son "got heated" as they bounced back from a slow start.
Despite a few hiccups, the Woods duo were in a prime position for the next day's round, and they were not going down without a fight. In his first-ever TV appearance, young Charlie Woods demonstrated that he's got what it takes to go toe-to-toe with the best of them, even if that means going head-to-head with his father, the legendary Tiger Woods.
With a fierce determination and a never-say-die attitude, Charlie pushes his dad to the limit and isn't afraid to raise the stakes when the competition heats up.
The 13th hole at the PNC Championship saw the Woods family amid a heated disagreement that had fans on the edge of their seats. Tiger Woods hit what many call the best golf shot in the tournament leaving his ball nestled in the bushes and forcing him to get creative. With a flick of his wrist, he chipped the ball back to the green, just yards from the pin. But the tension between father and son was palpable as they bickered over the shot.
---
Click Below To Watch The Full Video
---
Charlie Woods and Tiger Woods Get Into a Disagreement
The 13th hole at the PNC Championship saw Tiger Woods and his son Charlie face a heated disagreement. Despite Charlie pushing for his shot selection, Tiger ultimately took control and made the call as the father in charge. The father-son duo faced a defining moment on the greens. With both competitors eager to assert their skills, tensions rose as they disagreed on the best shot selection. Despite Charlie's push for his choice, Tiger took charge and made the final call as the seasoned veteran and proud father.
Charlie Woods seized his moment in front of the cameras and media to playfully rib his famous father. The young golfer showed his humorous side and quick wit, taking a few playful jabs at his dad's expense.
On the course, the back-and-forth banter between Tiger and Charlie Woods added an extra layer of excitement to their game. The lighthearted jabs served a dual purpose, helping to relieve any pre-shot nerves and adding to the already high level of fun. After their round, Charlie Woods confirmed that the playful remarks were crucial in keeping the atmosphere relaxed and enjoyable. The banter between the two seemed never to cease, starting with pre-round texts, continuing during warmups, and culminating in a series of good-natured jabs on the course.
Tiger Woods Is Feeling The Heat From Charlie Woods
The 13-year-old is said to have outdriven the golf legend, sending an enticing and ominous warning for what's to come from Woods' youngest child. Last year, during The Match event, Woods spoke about Charlie's impressive abilities, begrudgingly admitting that his son was already surpassing him. And that's not all.
Charlie is out-driving his father with a swing speed above the average on the PGA Tour. However, Tiger has imparted some wisdom to his son, reminding him that balance is critical in golf, not just speed. The golf legend has even gone as far as suggesting that Charlie look to emulate the smooth swing of Rory McIlroy instead of trying to copy his style.
Both Charlie and Tiger Have Injuries
Even with a nagging injury, Charlie Woods stood tall at the PNC Championship, but he gave credit to his father for carrying the team through their strong opening round. Charlie had tweaked his ankle earlier in the week, while Tiger's injury was caused by "growing pains."
However, they both agreed to "suck it up" and play through the pain. Tiger even joked that between the two of them, they had two good feet, as Charlie's injury was to his left foot and Tiger's was to his right foot. The 13-year-old couldn't shake the awe of watching Tiger's performance from the previous day. During the tournament, Charlie and his father learned more about each other's game.
Charlie Woods paid tribute to his father's performance during their opening-round 59. But, the young golfer couldn't help but express surprise at how well Tiger played, claiming it was the best he had seen in a while. Despite this, Charlie already understood his father's capabilities on the green. But, of course, his comments were somewhat sarcastic and drew lots of laughter from the crowd.
Charlie Takes A Swing At Tiger
With a sly smirk, young Charlie Woods took another playful swing at his famous father, admitting that while he thought he already knew what Tiger was capable of, he was taken aback by the elder Woods' exceptional play Championship. Tiger, always the good sport, chuckled and acknowledged that even his trusty caddie, Bones, was pleasantly surprised to see the 15-time major champion roll back the clock and showcase his former greatness.
Despite their setbacks, Tiger highlighted how special it was to play with his son and what a memorable week it was for both of them. Despite the physical struggles, both father and son had a great time on the course, and Tiger couldn't help but laugh about how their current state was a far cry from his former days of dominance on the greens.
Tiger Woods put on a vintage performance saving the day for Team Woods with a chip-in eagle, long-range birdie putts, and clutch iron play. His 13-year-old son Charlie struggled with an injury and couldn't make a normal swing, but Tiger stepped up and delivered some spectacular golf shots. Despite being exposed to years of highlights featuring his father's golfing greatness, it wasn't until Tiger delivered some clutch birdies in a family scramble tournament that Charlie saw the extent of his dad's skills on the course.
Charlie Woods Incredible Golf Skills
Charlie Woods has shown remarkable talent on the golf course at a young age. In 2020, he impressed everyone with a commanding performance in a Florida age group event, winning by five strokes with a score of 3-under-33 while his father, Tiger, caddied for him. He later entered the junior circuit and finished 5th after shooting a 10-over-77.
In 2022, he continued to make a name for himself with a fourth-place finish in the qualifier for the Notah Begay III Junior Golf National Championship in Florida, followed by an 11th-place finish in Louisiana among 33 golfers in the 12-13 age group.
Tiger Woods set a high bar for young golfers when he started competing, winning the Junior World Golf Championship at eight years old and going on to win it five more times. He also made history by becoming the youngest US Junior Amateur winner at 15, with three consecutive wins in the tournament. Charlie Woods, now 13, is following in his father's footsteps and competing in the highly competitive South Florida Section Junior Tour. Since 2020, he has recorded one win in eight recorded events, showcasing his impressive skills and potential in the sport.
Tiger Woods Mental Toughness
Tiger Woods' legendary competitive spirit is something that Charlie Woods has inherited. In the PNC Championship, his fierce competitiveness was on full display. Despite the pressure of his father's illustrious legacy, Tiger has made it clear that he will not put any pressure on Charlie when it comes to golf. Instead, he wants him to enjoy the sport without any added stress and will not force him to play if he is not interested. This allows Charlie to develop his love for the game on his own terms and without the burden of expectations.
Tiger Woods has constantly expressed his excitement about playing golf with his son Charlie and watching him progress. He has said that it reminds him of his relationship with his father and that it's a blast to go out and play with Charlie. He also mentioned that Charlie is asking the right questions and learning how to play the game.
Transcript and video used with full permission from our YouTube channel Golf Plus
Other Related Videos:
We want to hear from you! Let us know your comments below…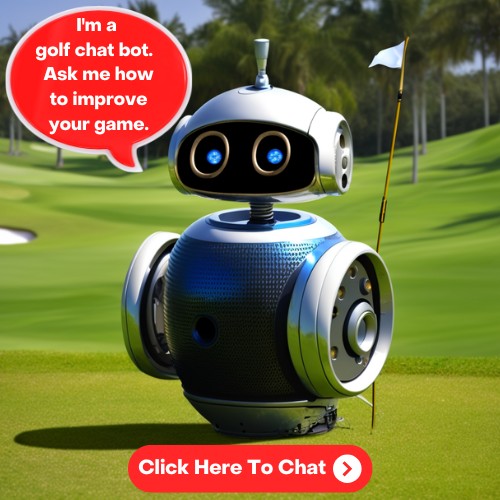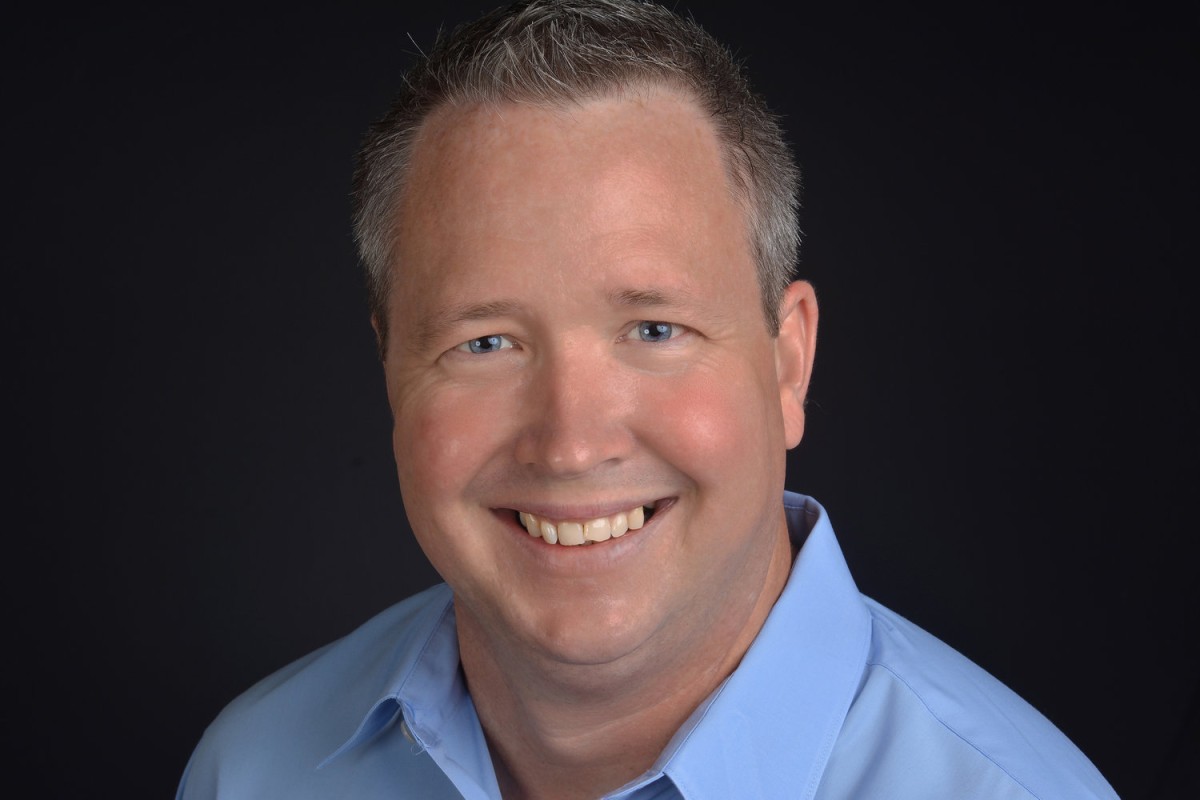 ABOUT THE AUTHOR
Jim has been an avid golfer and golf fan for over 40 years. He started a YouTube channel called Golf Plus about a year ago and it has been wildly successful. It only made sense to expand and reach more golfers with this site and social media. You can learn more about Jim and Golf Plus Media Group by visiting our About Page.