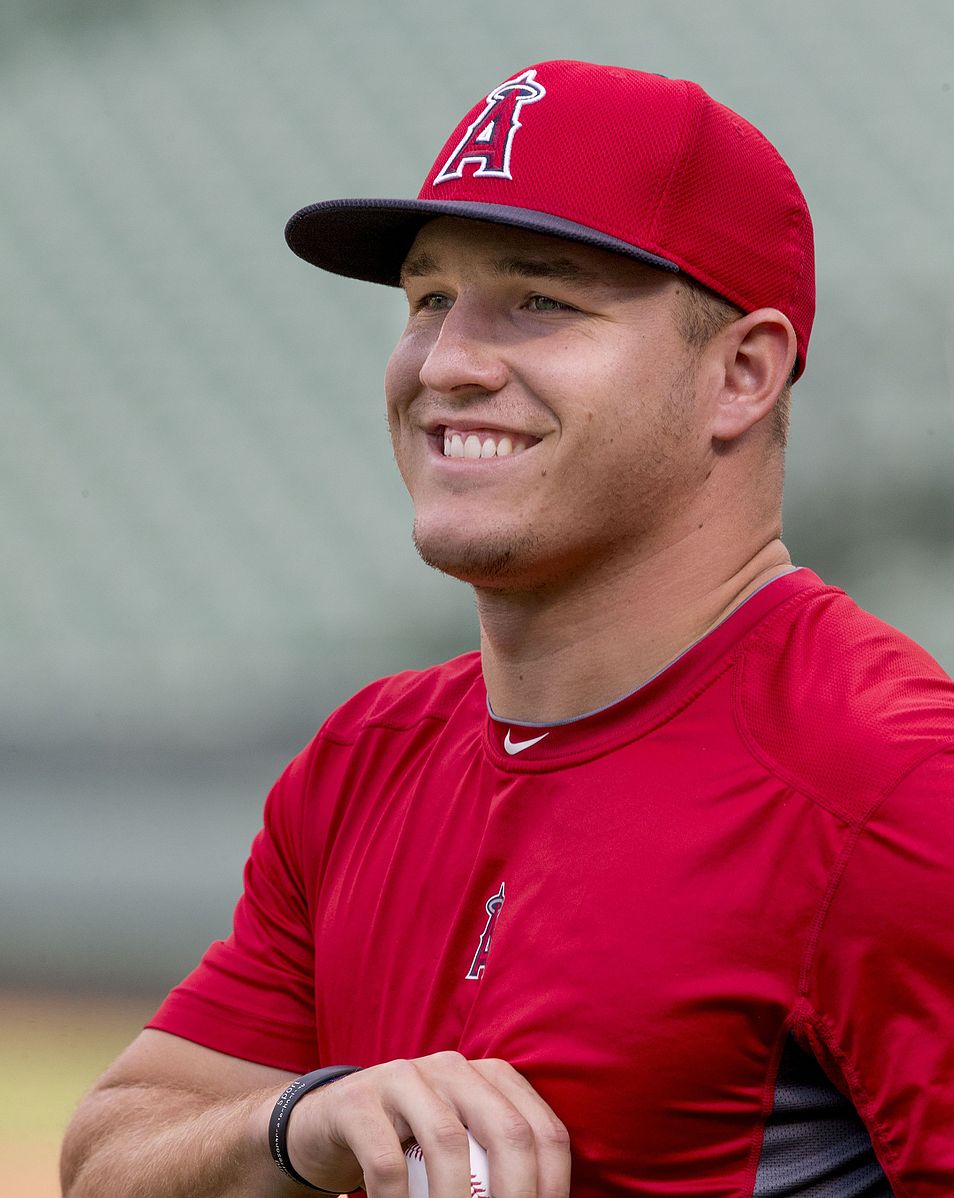 When Tiger Woods or Mike Trout make a special announcement, we are all eagerly at the edge of our seats. When these two Hall of Famers make an announcement together, in unison, it's something special, so we should all take notice.
Tiger Woods brings to the table, not only his golfing prowess on the course, but his legendary golf course design off the course. And Mike Trout know how to bring the power and sizzle to anything he gets his hands on. When he put his mind behind a new golf project with Tiger, his passion and expertise are better than most.
Tiger Woods, the renowned golfer with a legendary swing, is teaming up with baseball great Mike Trout to bring forth an exciting new golf course project. Their collaboration brings together two of sports' most iconic athletes in order to create something unique and extraordinary that will surely be a hit among golf aficionados everywhere. Everyone is eagerly awaiting the debut of this remarkable endeavor, which promises to showcase both Tiger's and Mike's world-class skills in a marvelous way.
Two of the most renowned figures in their own respective domains, Tiger Woods and Trout National, recently declared the establishment of Trout National – The Reserve, a design from Woods' own architecture firm TGR Design. This ambitious venture promises to be one of the most remarkable projects ever created by these two superstars. The Reserve is sure to captivate its visitors with its unique combination of natural beauty and world-class golf experience.
When Does It Open?
Set to open in 2025, the golf course is situated in Vineland, New Jersey and will be located only a few miles away from Trout's hometown of Millville, where he still resides today. This new development will provide an opportunity for native son Mike Trout to play close to home after many years of living away. The project has been met with great anticipation by the local community; it promises to bring further economic growth and entertainment options for residents of the area.
"I've always watched Mike on the diamond, so when an opportunity arose to work with him on Trout National – The Reserve, I couldn't pass it up," said Woods in his press release. "It's a great site for golf and our team's looking forward to creating a special course for Mike, Jessica, John and Lorie."
Situated in the midst of tranquil, undulating hills, this particular course is unique in that it has been carefully crafted to incorporate two distinctly different environments – a disused quarry and sprawling agricultural land. Its layout allows all of these natural features to be melded together, resulting in a captivating blend of mountain-like terrain with lush fields.
The expansive sandy site was once a hub for the production of silica sand, and this can still be seen in the golf course design today. There are plenty of playable waste areas scattered across the route, providing an unmistakable character to the round that is sure to captivate all who experience it. These sandy zones have been carefully positioned with strategic intent, adding a unique touch to each hole and creating an atmosphere unlike any other.
Here's What Mike Trout Had To Say
Trout tweeted a short video which teased the upcoming release.
The 82-time PGA TOUR winner, Tiger Woods, and the three-time American League Most Valuable Player, Mike Trout, may seem like an unlikely duo to some; however, Trout's passion for golf can be traced back to his early years. He spent time with his father Jeff at the driving range during those periods of leisure which weren't allocated to baseball practice. This activity helped him develop a strong affinity for the sport of golf over time.
During his offseason away from the Los Angeles Angels, Trout works diligently on honing his game and keeping it in good condition. It is believed that he currently carries a 7 or 8 handicap, which represents an impressive level of golf proficiency. Not surprisingly, the exceptional athlete is not losing any power off the tee shot and continues to demonstrate strength and accuracy with each swing.
"It's pretty incredible having a chance to own your own golf course," Trout told Sports Illustrated. "Getting Tiger to design it is crazy. If you had told me before that this would happen one day, I would have said you are crazy. It's more than I ever thought possible."
Tiger Woods TGR Design
The Tiger Woods-founded TGR Design team recently revealed their plans to build a par-3 golf course at Philadelphia's Cobbs Creek Golf Club. This announcement was made earlier this month, and the project is intended to provide local residents with an accessible, affordable golfing experience. The course will feature nine holes, allowing players of all ages to enjoy the game in a shorter amount of time than traditional courses require. Furthermore, it is expected that the new Cobbs Creek Golf Club short course will promote increased participation and excitement around golf in Philadelphia.
Now, avid admirers of either highly accomplished athlete will have a further Northeast golf location to add to their list of places they hope to visit in their lifetime. This new golf destination presents an exciting opportunity for fans of either elite sportsperson to experience the impressive courses and beautiful scenery that this region has to offer.
"It's pretty incredible having a chance to own your own golf course," Trout told Sports Illustrated. "Getting Tiger to design it is crazy. If you had told me before that this would happen one day, I would have said you are crazy. It's more than I ever thought possible."
Details About The Tiger Woods Mike Trout Course
At Trout National – The Reserve, golfers of all skill levels will find something to enjoy. Along with the 18-hole championship golf course, they can also take advantage of a flexible short course and expansive putting course, as well as access world-class practice facilities and an impressive performance center. Whether you are looking for a full round of golf or just some fun on the greens, Trout National – The Reserve has it all!
The other features of the club that make it stand out are its modern, top-of-the-line clubhouse, luxurious accommodations, cutting-edge amenities, an elegant wedding chapel and much more. Every detail has been carefully thought out to provide patrons with the highest level of service and satisfaction.
We can't wait to be able to play this magnificent course! You've got two of the world's greatest athletes to ever play in their respective sports. They have won at the the highest of levels under the most extreme conditions. Now they are teaming up on a project that they are both passionate about. It's bound to be a winner.
Source: pgatour.com
Photo by Keith Allison from Hanover, MD, USA, CC BY-SA 2.0, via Wikimedia