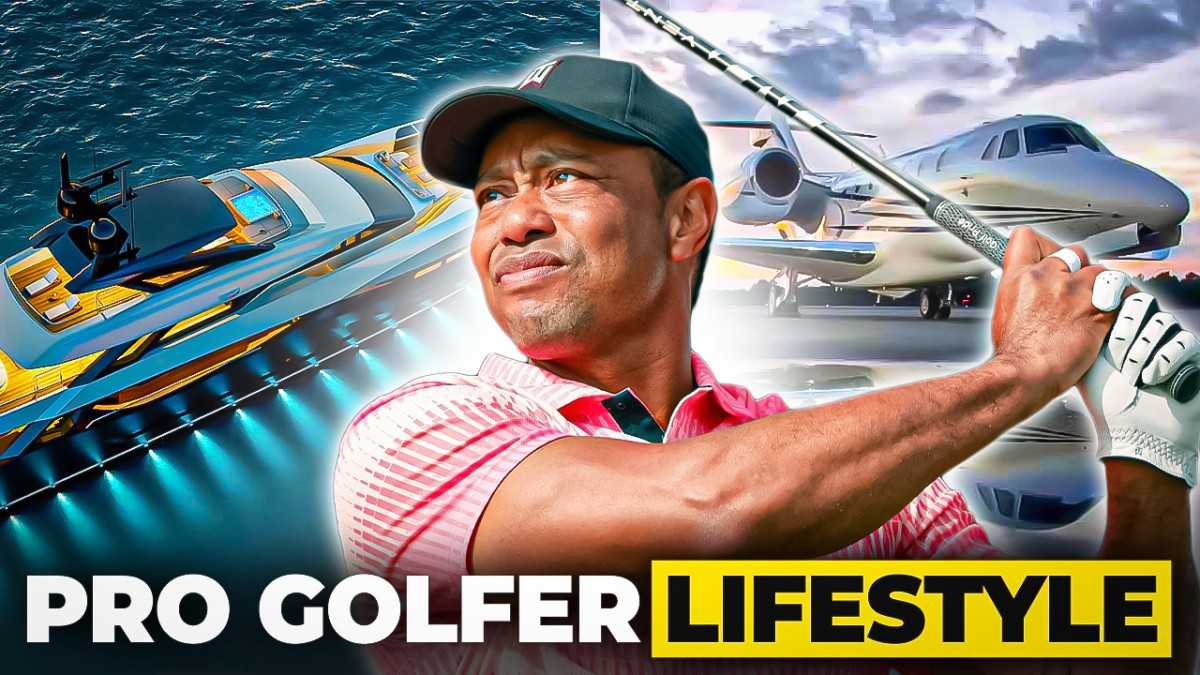 Let's dive into the luxuries of pro golfer jets, yachts, and mansions. Golf is one of the most lucrative sports in the world. With the average PGA Golfer earning $1.5 million annually from playing consistently, these golfers have it all. Private jets, huge mansions, golf yachts, you name it, and someone's got it.
---
Click Below To Watch The Full Video
---
Tiger Woods Yacht "Privacy"
Let's start with Tiger Woods' yacht called Privacy. Tiger may have named this boat Privacy so he could keep his personal life private, but this $55 million boat screams luxury and never ceases to call attention to itself.
Privacy is one of Tiger Woods's most expensive possessions. The Tri Deck Motor yacht is 155 feet long and is another home away from home for Tiger Woods.
The boat houses five staterooms for guests, four rooms for the crew, an eight-person tub, a large bar, kayaks, scooters, a station for scuba tanks, and a gym. It also has an inflatable decompression chamber.
Privacy tops out at 17 knots and is covered in beautiful cherry woodwork. It also features a VIP stateroom, two queen-size cabins, and a twin cabin. If you think the price tag of $55 million is high for a boat, wait until you find out how much Woods spends to keep it running.
The weekly maintenance cost for Privacy is around $240,000. That's more than enough to buy a Lamborghini or Ferrari every week. With a net worth of around $1 billion, $240k is not a lot of money for someone like Woods. You'd be wrong if you think Woods is the only golfer with a big boat.
Greg Norman Yachts
Greg Norman used to own a bigger boat. The boat, named Aussie Rules, was acquired for $70 million and is arguably one of the biggest aluminum yachts to be constructed.
With a length of 285 feet, Greg Norman's boat is more of a floating island. The highlight of Greg's boat is the 18-hole golf course he has built into the yacht. As if that's not enough, Greg equipped the boat with a home theater for $1 million. The boat also reportedly has a gym, two hyperbaric chambers, seven auxiliary boats, and can house 200 fishing rods. This is probably the most expensive fishing boat in the world. After a while, Norman sold Aussie Rules for $77 million.
Norman may like fishing, but he also likes traveling in style. His Lockheed JetStar, which cost him $3 million, is proof of that. So far, Norman has owned 7 private jets. Norman's Lockheed is one of the first private jets to be produced, but his collection of jets includes more modern ones like the Gulfstream V and the 550.
Norman is not the only golfer with several private jets. The legendary Golden Bear, Jack Nicklaus, has also owned several private jets. He has owned Lears, Cessnas, JetStars, Sabreliners, and many Gulfstreams, but his favorite is the Gulfstream III, which costs him a whopping $37 million.
Pro Golfer Jets
Ernie Els owns a Gulfstream IV, it is not as great as Norman's Gulfstream V, but it still cost him $40 million.
Rory Mcilroy has also found himself in the league of golfers who like to travel around the world to tournaments in style. He owns a Bombardier Challenger 605, which costs around $30 million.
Sergio Gracia also owns a private jet, which isn't as popular as the Gulfstreams. Garcia's choice to buy the Hawker Beechcraft 4000 is questionable, but he spent $23 million on it, so he might as well use it.
Phil Mickelson has helped shape this current era of golf and has made enough money to show for it. Like Norman, he also owns a Gulfstream V, which he bought for $40 million. Phil Mickelson has a pilot's license and usually flies his private jet with the help of a copilot.
With a range of 7500 miles and its ability to carry 18 passengers, it's not hard to see why Golfers love the Gulfstream V so much.
Like most golfers we have mentioned, Tiger Woods also owns a Gulfstream, but better. For $53 million, Tiger Woods purchased the Gulfstream 550, which can fly up to 19 passengers and has a mind-blowing range of 8000 miles.
The game of golfer and love for Gulfstream private jets is not the only thing professional golfers have in common. Jupiter Island in Florida is a place most of these golfers have called their home, and many of them own super expensive homes on the island.
Tiger Woods Luxury Mansion
Tiger's home on Jupiter Island was acquired in 2006 for $40 million. If we account for inflation, that amounts to $59 million in 2023.
Woods tore down the existing house on the 12-acre property to build a new home with a backyard practice facility. Woods oversaw the construction of the practice facility. He has a variety of bunkers all with different types of sand and sand depths. And four unique greens to keep him sharp. It is fully equipped with video capabilities and a putting station, and he also set things up so he could hit a shot out of his second-story studio.
When Woods bought his home, that was one of the most expensive properties on Jupiter Island. The house features a detached garage and a separate guest house. Woods' private yacht, Privacy, can be docked on the Intracoastal side of the house.
Rory McIlroy Mansion
In 2017, Rory McIlroy joined the list of golfers who live on Jupiter Island. His home, which cost $9 million, used to be owned by Ernie Els. The beautiful home is a 12,800-square-foot wonder that's part of the exclusive Bear Club founded by Jack Nicklaus.
Rory's home has seven bedrooms with 10 bathrooms. It also features a game room, gym, tennis court, recording studio, home cinema, and a big pool.
Rickie Fowler Mansion
With $11.6 million, Rickie Fowler owns a waterfront property on Jupiter Island. Fowler bought this mansion in 2016, and it has fewer bedrooms and bathrooms than Rory's home.
It has nine bathrooms, six bedrooms, a sports bar, a games room, a mud room, and a huge outdoor swimming pool. Like Tiger, Fowler has a golf hole on the property so he can practice at home. We don't want to say Fowler is trying to look like Woods, but his waterfront home also features a boat dock for boats.
Greg Norman Luxury Mansion
Greg Norman has everything, including a home on Jupiter Island, which he has owned since 1991. The Shark bought Tranquility, a 26,000-square-foot home, for $4 million. That's about $8.7 million in 2023.
Tranquility is not the only property owned by Norman. The home has a water dock that's 165 feet deep and a swimming pool that measures 50 feet in depth. The home also features a tennis court, a home cinema, and a game room.
Norman tried to sell Tranquility for over $40 million but couldn't find a buyer. In 2018, Norman destroyed the house to build something else on the property.
Guess which golfer also has a home on Jupiter Island worth more than $50 million? Leave your answers in the comment section.
Our next golfer's home is within walking distance of race car driver Lance Cawley and Donald Trump Jr.'s homes.
Dustin Johnson Luxurious Mansion
After winning the 2020 Masters, Dustin Johnson decided to settle down with the most beautiful Paulina Gretzky and his sons in Jupiter Island's most exclusive Admirals Cove. DJ spent over $63.9 million on a waterfront home with everything you can think of.
This amazing property houses a restaurant, a marina, a gym, and a 45-hole golf course. The home also features a stunning infinity pool, a fire pit, and a summer kitchen. With five bedrooms, eight bathrooms, and a private spa, there is enough space for DJ's family to live like kings and a queen.
Gary Player Mansion
Gary Player won the Masters three times and also lives on Jupiter Island. In 2004, Player bought a Bermudian-style home with eight vintage bedrooms and six bathrooms. The house has a three-car garage, a cabana house, and columned porticos and pergolas.
The house, which spans 8,224 square feet, was renovated from a 1960s home to have the comforts of a modern home. Gary Player bought this home in 2004 for $5.75 million. That's about $9.1 million, excluding what was spent on renovation.
Jordan Spieth Elegant Mansion
Unlike most golfers who decide to live in Florida, Jordan Spieth decided to call Dallas, Texas, his home. Jordan Spieth purchased an amazing property in Dallas's prestigious Preston Hollow neighborhood for $7.1 million.
The home has a beautiful brick exterior and spans 16,665-square-foot. It has five bedrooms, more bathrooms, a kitchen to die for, a wine cellar, a stunning mosaic infinity pool, a fire pit, another outdoor kitchen, and an indoor basketball court below the garage that can house 12 cars. The home also has a man cave with a golf simulator made specially for Jordan. With all these features, this home is worth every penny.
Davis Love Mansion
With $5 million to spare, you can acquire David Love III's home in St. Simons Island, Georgia. Unlike most golfer's homes, this charming property is situated away from other homes and provides solitude and isolation.
The home sits on a 5-acre property and covers 10,253 square feet. It is surrounded by woods and marsh footage. It has 5 bedrooms, 6 bathrooms, a wine cellar, a pool, and a nice gym. This home gives off a Victorian vibe that most homeowners would die for.
Transcript and video used with full permission from our YouTube channel Golf Plus
Other Related Videos:
We want to hear from you! Let us know your comments below…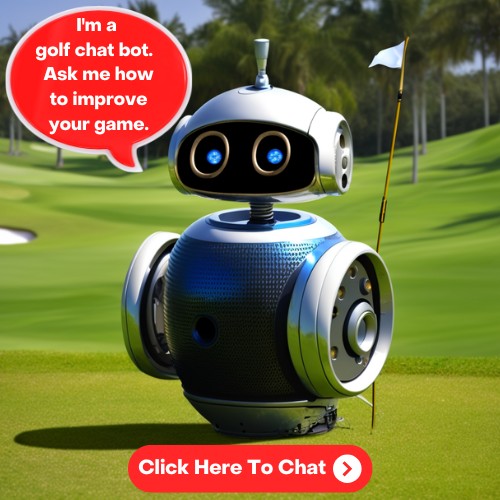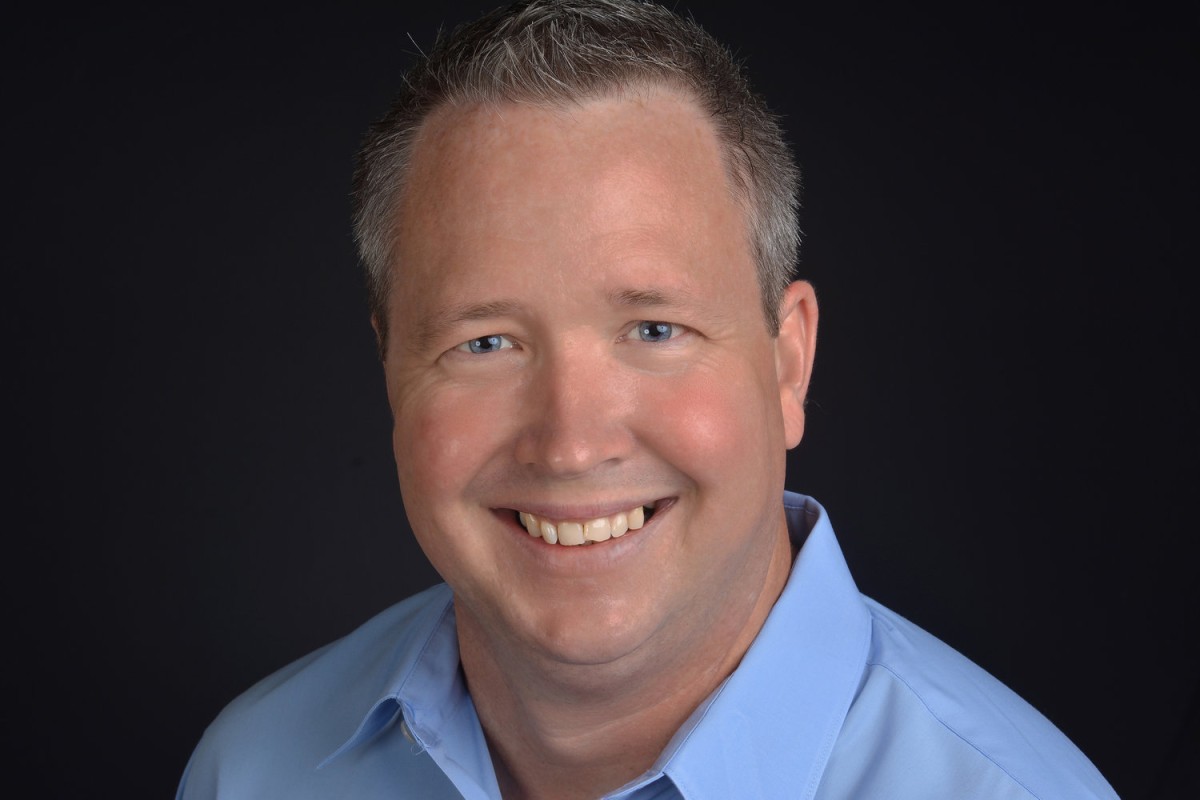 ABOUT THE AUTHOR
Jim has been an avid golfer and golf fan for over 40 years. He started a YouTube channel called Golf Plus about a year ago and it has been wildly successful. It only made sense to expand and reach more golfers with this site and social media. You can learn more about Jim and Golf Plus Media Group by visiting our About Page.