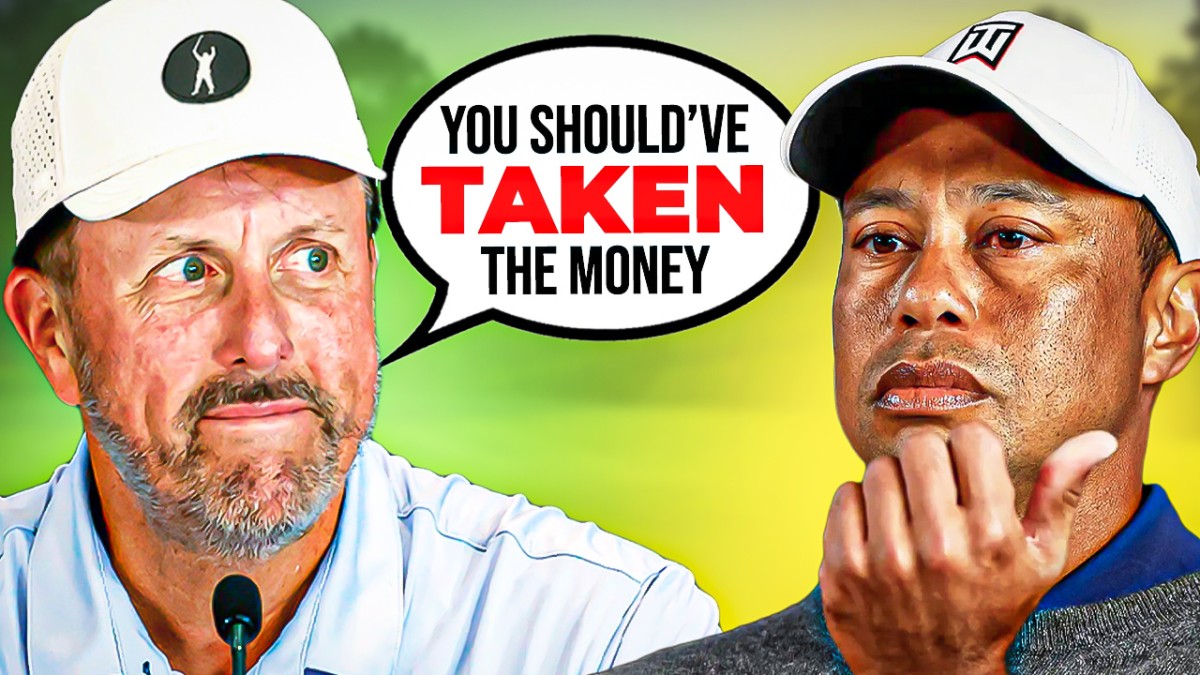 Phil Mickelson versus Tiger Woods is easily modern golf's greatest rivalry. Nevertheless, we all saw the two warming up to each other as they grew older. That was before all the off-course action between LIV Golf and the PGA Tour froze their growing friendship.
As golf's civil war continues, Tiger and Phil have made the sides they're on pretty clear. Tiger is the PGA Tour's big gun, and Phil is LIV's star soldier.
Since the beginning of the conflict, there has been a lot of back and forth between the two legends. However, Phil has recently been throwing bombs at Tiger.
We'll get to Phil's scathing poke at Tiger in a minute, but, first, how did it get to this point?
---
Click Below To Watch The Full Video
---
The Beginning of the Tiger vs Phil Rivalry
The first strike came from Phil's infamous conversation with Alan Shipnuck of Golf Digest. That tell-all chat revealed on the Fire Pit Collective came with a lot of heat for Phil. Calling the Saudis scary people while agreeing to work with them was one part of the story. Then Phil went in hard on the PGA Tour. He was a big dog on the circuit, and he clearly had a bone to pick. He was angry about the Tour's treatment of its players.
Phil made reference that the tour's managers were able to use manipulative and coercive tactics without consequence, as players had no way of responding or fighting back. So that was all LIV was to Phil: a recourse, a leverage to force the PGA Tour's hand to change things on the tour.
Tiger Woods Was Not Interested in LIV Golf
While Phil was playing double agent, Tiger wanted nothing to do with LIV. How strongly can you say no than by rejecting over $700 million? Besides, he thought those that took the money were sellouts.
When Phil was asked for his thoughts about Tiger's comments on LIV players, he simply said he respected Tiger's stance.
He said that because, according to him, he'd expected Tiger's emotional response. But it seems Phil's respect for Tiger has not stood the test of time.
Phil Mickelson Sues The PGA Tour
Phil was one of the 11 players that sued the PGA Tour after it removed all the LIV players from its roster.
From the outside, it looks like the legal battle and other LIV-related pressures have paid off in favor of the players. One significant change that has happened on the PGA Tour is the size of its prize bags. They all seemed to have grown overnight. It's all that midnight pizza and beer, isn't it? Probably not. So the question is, where did the money come from?
---
Click Below To Watch The Full Video
---
The Tiger and Phil Story Goes Deeper
Both Tiger and Phil have had something to say about its origin, and it seemed someone knew more than the other.
In that conversation with Alan Shipnuck, Phil had mentioned that the PGA Tour was sitting on a throne of cash. You know, like some crazy lottery winner. No, he didn't say that.
Months later, at Tiger's Hero World Challenge, he was asked if PGA Tour guys owed Phil an apology. The reporter reasoned that Phil had shaken the PGA Tours money tree, and the players were reaping the fruits of his labor. That's some sweet labor though. He got the biggest pension fund in the history of golf in return for it. So it's hardly a sacrifice, but was Tiger ready to apologize?
Hey, slow down, Tiger. How enormous was this loan?
He went on to say, the Tour would have only been sustained if we had another year of the pandemic, hence we decided to take out a considerable loan, proving to be beneficial and allowing us to allocate the money for making necessary increases.
Really, Tiger? Are you sure about this pandemic business you speak of?
The PGA Tour's Response
The PGA never honored Mickelson with a response, but they knew they had to mop up their spokesperson's gaffe.
Instead of backing Tiger's comments, the PGA Tour told Sports Illustrated's Bob Harig that the funding had come from their reserves and mitigating actions.
Mitigating actions? Phil must have giggled when he saw this. After CBS reporter Kyle Porter compared Tiger's and Phil's opinions on the source of the PGA Tour's new money, Phil brought out the numbers.
He had been watching the drama in silence, but it looked like Porter's post provoked a response from him. He reacted to the tweet with a comment that showed details of the PGA Tour's financial situation.
However, in the PGA Tour's response to Bob Harig, they tried to do some damage control on Tiger's behalf. They said he might have been talking about something else. That's the possibility of their reserves falling below $100 million if golf had not returned in 2020. All right, so everything is kinda connected.
But Who Do You Think Is Lying?
During Tiger's lengthy press conference at the Hero World Challenge, he responded positively to the idea of an agreement between LIV and the PGA Tour. His only condition was that Greg Norman had to go before they could sit and talk. In addition to that, their fight has to be taken out of court.
On Mickelson's end, he told Sports Illustrated he wouldn't mind playing on the PGA Tour again. But he also said he was at peace with not playing on the circuit again. To him, only the majors matter.
After his harsh comments about the Saudis, Phil left golf for over four months, but he stayed away from social media for even longer.
He used to engage anyone and everyone, whether to exchange punches or accept praises, especially on Twitter.
Flushing It Golf Steps Into The Picture
What brought him back was a tweet by Flushing It Golf. The golf fan account had proposed an event between LIV players and PGA Tour players. This imaginary tournament would use the Ryder Cup format, and Tiger and Phil would captain their respective camps. And the way Flushing It saw it, it would be the most-watched golf event in history.
Okay, maybe Mr. Flushing It was onto something with this one. It's a tantalizing showdown if you think about it. But Mickelson didn't think there would be a match to watch. In fact, he felt it would be a mismatch.
In his reply to a reply to the original tweet, Mickelson said that TV stations wouldn't be able to fill a full hour airtime of All-Star team pitting sports proving wildly successful; the outcome being so one-sided and brief. That's why this occurrence is not in motion currently.
Wow! Is that the cockiest golf trash talk of all time? Kinda reminds one of this guy.
Phil Mickelson Throwing Shade
Many fans, of course, thought Phil was delusional for thinking it would be a walk in the park for LIV boys. For others, he was just creating hype around the idea.
Whatever it was, Phil seemed ready to throw blows. He was responding to every diss with sharp counter-disses. And it was all fun until he kicked Tiger's bad leg. Yeah, this one.
Someone had tagged Tiger under Phil's comment saying that he really wanted to make it happen.
To this, Mickelson said that Tigert can use a cart.
No, right? And although some people found it funny, many commenters were not laughing at all.
They thought it was insensitive because this injury might have cost Tiger the rest of his career. In fact, during a walking exercise to prepare for the Hero World Challenge, he had developed plantar fasciitis: an inflammation on the bottom of his foot. And for the record, Tiger is open to using carts if they are allowed as he did with his son Charlie at the 2022 PNC Championship.
The Phil Mickelson And Tiger Woods Saga Continues
In the digital hostilities that followed in the comment section, there were talks of Mickelson living in Tiger's shadow throughout his career. And while some golf fans told him he was destroying his legacy, others reminded him that Tiger has done more for golf than he could ever do.
And you can bet Phil reminded them of his 45 PGA Tour wins including 6 majors.
It might be a far cry from Tiger's 82 with 15 majors, but Phil is eighth on the all-time winners' list, and that's not a bad career at all.
Hopefully, they can both put their differences aside like gentlemen because golf needs its legends.
Transcript and video used with full permission from our YouTube channel Golf Plus
Other Related Videos:
We want to hear from you!  Let us know your comments below…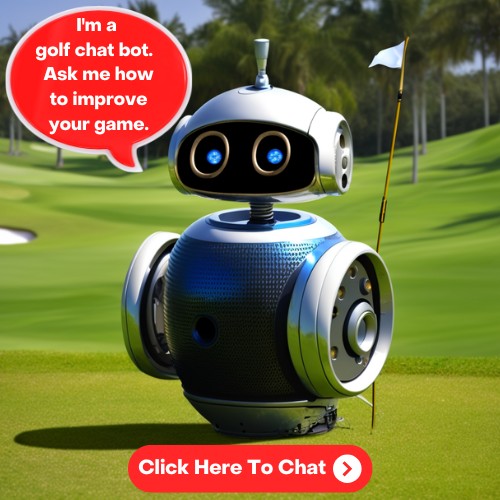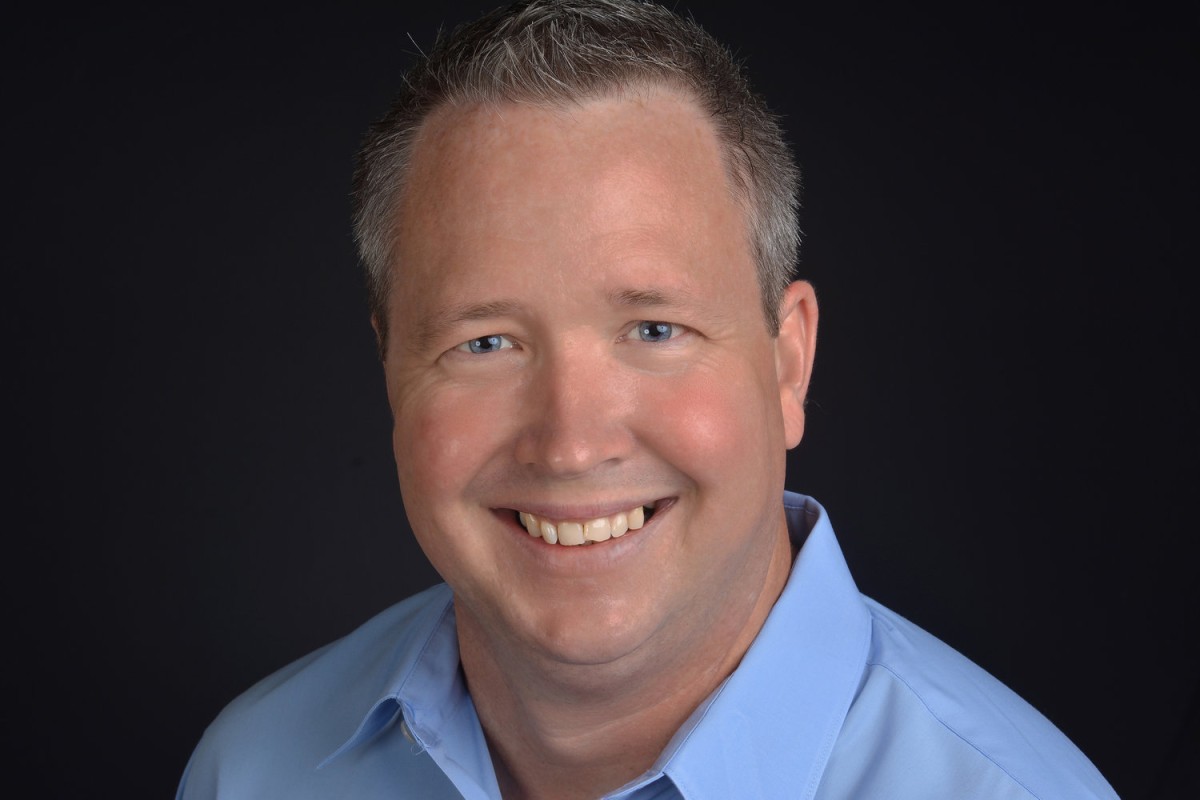 ABOUT THE AUTHOR
Jim has been an avid golfer and golf fan for over 40 years. He started a YouTube channel called Golf Plus about a year ago and it has been wildly successful. It only made sense to expand and reach more golfers with this site and social media. You can learn more about Jim and Golf Plus Media Group by visiting our About Page.