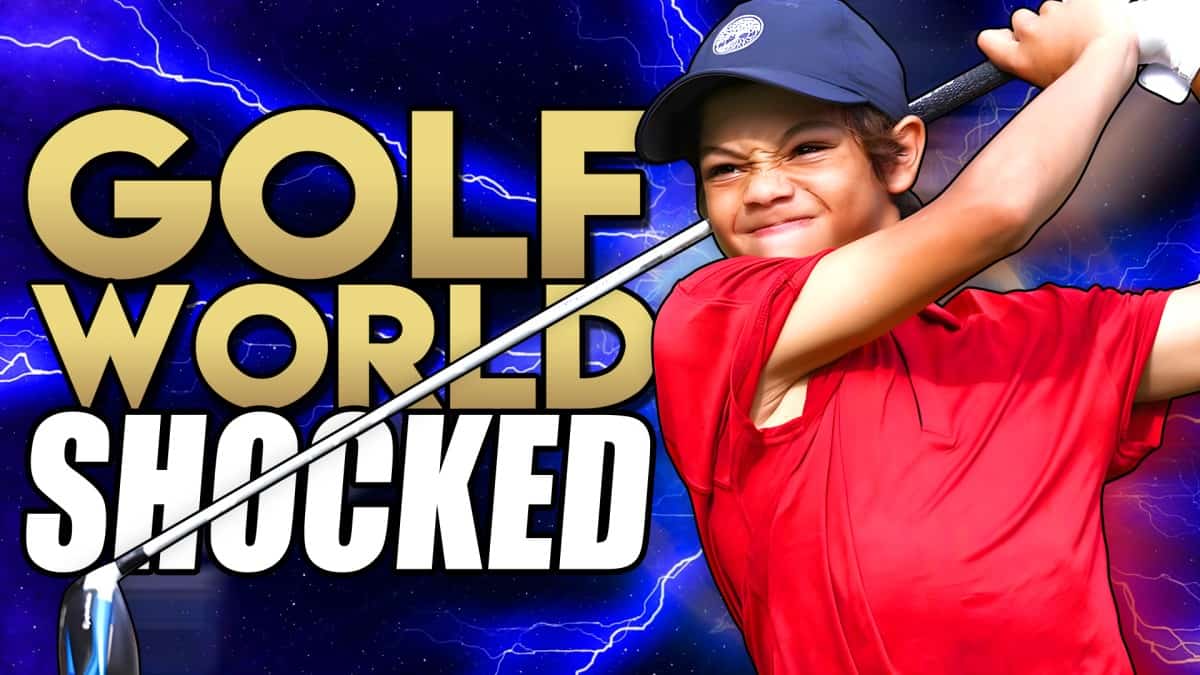 You wouldn't be wrong if you said Tiger Woods was born to play golf. Back in 1978, when he was just two years old, he appeared on the Mike Douglas Show and displayed a golf swing that would be the envy of most golf enthusiasts. However, this isn't about Tiger. Charlie Woods, his son, shocks the golf world a few decades later, swinging his golf club on a golf course and hitting impressive shot after shot.
Charlie Woods is the youngest child of the golf legend Tiger Woods. He has made a remarkable impression on the golf world at a very young age. Today, we will be telling you many things you do not know about the talented Charlie Woods.
When you have one of the best golf players in the world as your father, just how good can you become at this sport? Wanna find out? Stick around and see. We could have another upcoming golf legend on our hands here. Who knows?
---
Click Below To Watch The Full Video
---
The Golf Connection
It is shocking to see what Charlie Woods could do with a golf club on a golf course. It is as if his father already knew of his golf talents before he was born. Tiger Woods and his ex-wife Elin Nordegren were pleased to welcome Charlie to their lives on February 8, 2009. The child was named Charlie Axel Woods, and his birth was announced in a statement on Tiger Woods' website.
The parents spoke about having several names, they named Woods junior Axel because it was the name of Elin's brother, and they wanted to keep it in the family. About his first name, Charlie, they said the name just fit. But there is a theory about Charlie's first name having more significance than just feeling right.
Charlie Sifford is the name of the first black golfer to become a member of the PGA Tour. People have theorized that Woods Junior was named after this golfing legend. There's even a close connection because Charlie Sifford and Earl Woods were good friend. Tiger has publicly confirmed that Woods Junior was named because of this connection, but we can't help but wonder.
Early Interest in Sports
Just like his father, Charlie Woods developed an early interest in sports. Footage made the rounds on the internet, and in it, we could see Charlie playing with a golf club at the tender age of only four. Although his father started earlier at the age of two, it is still an awe-inspiring feat.
Golf isn't the only sport that Charlie is interested in. Both and his sister, Sam Woods, are absolutely loving a sport that's completely unique from golf. The two enjoyed playing soccer, and Woods Senior confirmed it in 2018 when he told golf.com that his kids were keen into soccer.
Woods mentioned that he doesn't mind kicking a ball around with his kids, and he actually enjoys watching them play different sports and games.
If Charlie decides to stick to golf and go pro in the future, he just might become as great as his father with his skills. For a middle schooler, his aim is almost perfect, his mannerisms are identical to Tiger's, and his swing almost perfect replicates his fathers.
Like Father, Like Son
When Tiger Woods turned pro, he was the first golfer to receive so much media attention at his very first pro tournament. We all remember that infamous statement "Hello World" back in 1996. Charlie is following in his father's footsteps, but it seems he has shattered his father's record. Charlie showcased his golf skills at the PNC Championship in December 2021, at age 12. The entire world watched, eager to see what this kid could do, and he didn't disappoint.
That much pressure should be too much for a kid his age, but he seemed to handle it well with a performance that exceeded expectations. Charlie Woods became the event's main attraction, and there couldn't have been any better way for Tiger to unveil what his son could do to the golf.
Charlie Dominates The PNC Championship
The PNC Championship was the perfect event because we got to see father-son chemistry at the Ritz-Carlton Golf Club in Orlando, Florida. The duo started the round three shots off the lead, and they went on to make 13 birdies and an eagle over the opening 17 holes. They also got a tournament-best 11 straight to cling to a fair share of the lead coming down the stretch in the exhibition event. The tournament-best 11th straight birdie was all Charlie's doing.
Let's remind you that at the time this event took place, Charlie was just 12 years old. The father-son duo didn't win the tournament. They finished with a 15-under 57, and the team of John Daly and John Daly II took the title. While the Woods failed to win the event, the image of Charlie Woods twirling his club and swinging in a manner that's so similar to his dad is one that many fans won't forget for a while.
The PNC Championship is only for players who have already won a major championship. Charlie looked like a mini Tiger Woods during the tournament. The way he mimicked his father's mannerisms on the course was just perfect. Tiger Woods confesses that Charlie likes competitive golf and was the one who pushed him to compete in the tournament in the first place. The PNC Championship was similar to what Charlie would have experienced if he had played in a pro tournament.
From Charlie's performance, it was evident that he was in his element. Charlie's skill and performance have left an impression on the golfing community, including fans, experts, and analysts.
Expert Analysis
Charlie's golf stroke mechanics have left experts in awe. His national debut at the 2020 PNC Championship was very impressive. Jonathan Yarwood was one of the gold experts that would not stop talking about Charlie's swing.
Darren deMaille, a PGA pro, also praised the young kid. He spoke about Charlie's golf-swinging motion on Quick Fix Golf, mentioning his ability to rotate his body on his swing. He noted that most golfers who come to the academy can't even do that. Woods himself commented on Charlie's prowess.
Tiger Woods, who won the 2019 Masters Tournament after a dry stint since 2008, was greeted by his son with a big hug after his last stroke. Tiger mentioned that the moment reminded him of when he hugged his father, Earl Woods after he won his first Masters Tournament in 1997.
Other Inherited Traits
Charlie's golf swing isn't the only trait he inherited from his father. The way he does those fist pumps or tips his hat with a smile is similar to how Woods senior does it.
Tiger Woods confessed that his son has also inherited the trash-talking trait from him. He also revealed that his mouth backfired when Charlie began using the same lines he always used on the green. Justin Thomas, Tiger's close friend, can confirm that Charlie likes to chirp a lot. He recalled that during a putting contest between himself and Woods junior about two years back, Charlie Woods just couldn't help himself by letting JT know that he was getting beat by a nine year old kid.
What would you do if a nine-year-old kid questioned your world title? Charlie Woods is, without a doubt, a talented kid, one that the world should look out for.
Transcript and video used with full permission from our YouTube channel Golf Plus
Other Related Videos:
We want to hear from you! Let us know your comments below…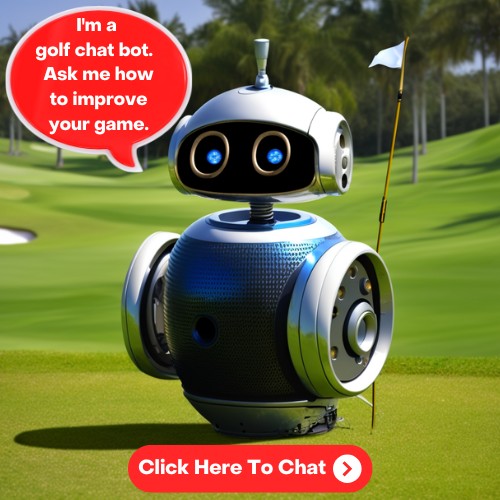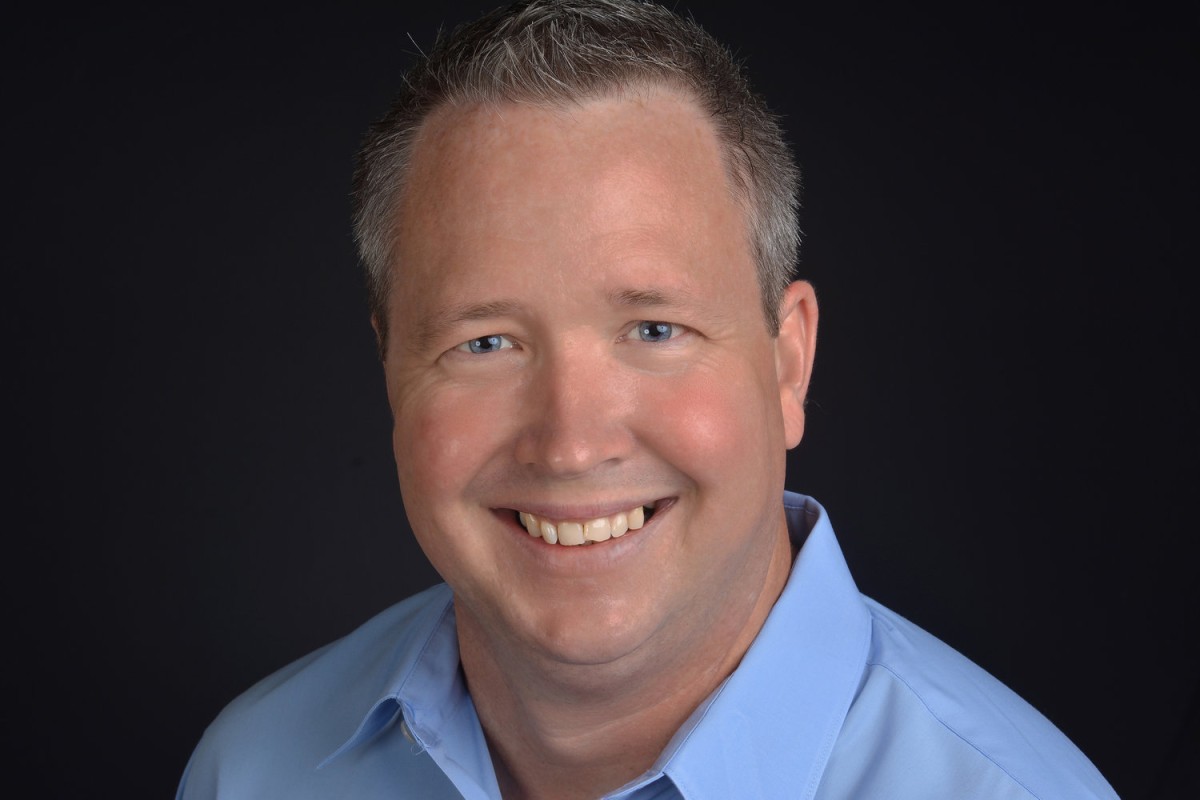 ABOUT THE AUTHOR
Jim has been an avid golfer and golf fan for over 40 years. He started a YouTube channel called Golf Plus about a year ago and it has been wildly successful. It only made sense to expand and reach more golfers with this site and social media. You can learn more about Jim and Golf Plus Media Group by visiting our About Page.