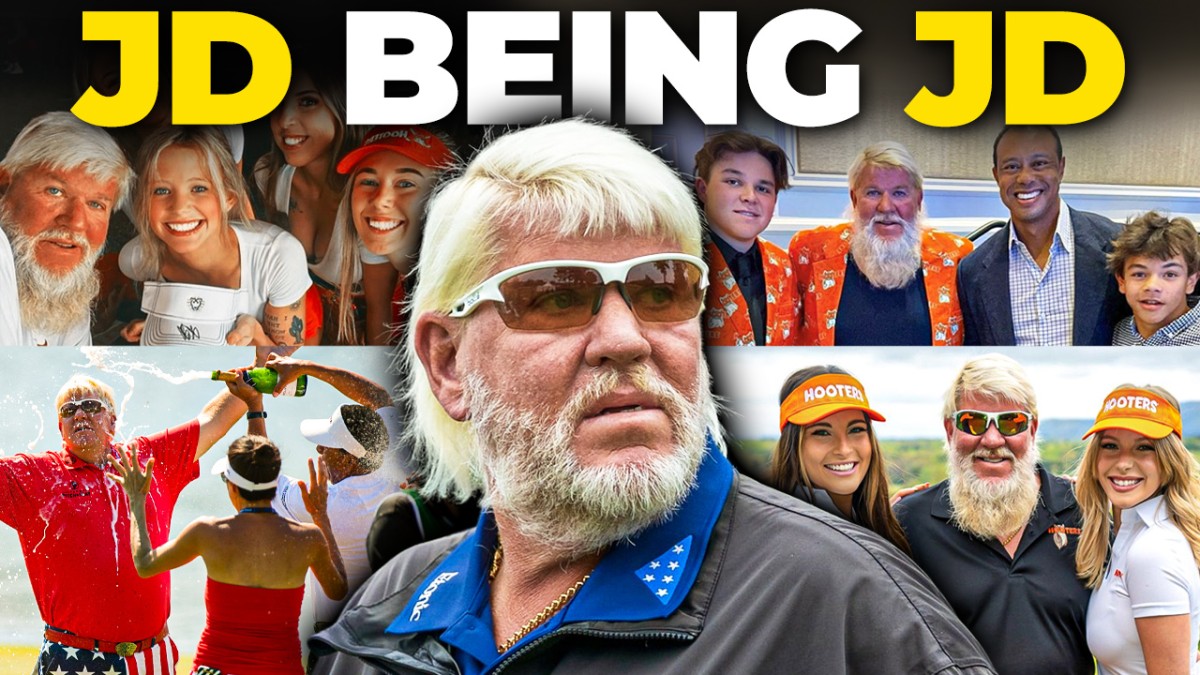 Golf is an exciting sport. With more than 80 million players and 175 professional golfers on the PGA alone, it's no wonder that the sport is enjoyed by millions of fans worldwide. But some of these golfers are unique in their way. Amongst the unique ones stands one that is extremely unique. His name is John Daly.
Get ready to meet the man, the myth, the legend – John Daly, AKA 'Long John' – the golfer with a swing as long as his nickname! This guy is so famous he could wear a clown suit, and nobody would bat an eyelid. His wacky wardrobe is just as much a talking point as his impressive skills on the green.
---
Click Below To Watch The Full Video
---
John Daly's Rise To Fame
John shot to fame in 1991 when he won the PGA Championship, and he made an impression! From that moment on, he was the course's king and the media's darling. His most memorable moment was when he crushed it at the 1995 Open Championship and became known as the ultimate 'Dark Horse.'
Sadly, John's performance took a nosedive in 2006, and his golfing career has been overshadowed by his lucrative sponsorships ever since. But hey, who needs golf when you've got cash rolling in, right?
Believe it or not, John's so talented that he's won not one but TWO major golf tournaments without even competing in the Ryder Cup. That's like winning a dance competition without leaving your seat – this guy's just that good.
John Daly Is Really Funny
But we are not so concerned about John's talent as a golfer. We will talk about something far more interesting: his sense of humor! That's right! John is a comedian whether he's playing or not. He is so funny that many people are left laughing loudly after any encounter with him.
Let's revisit some of his funny moments in the last few years.
At the PGA Championship in 2022, John stripped the first drive, logged a +2 round, and then proceeded to fuel himself with cigarettes, Diet Coke, and M&M's – talk about a balanced diet!
The 56-year-old golfing icon battling benign bladder cancer certainly knows how to live life fully. While his fellow competitors were probably eating protein bars and drinking water, John was busy munching on M&M's and puffing away on his smokes. And the best part? He did it all with a smile as he drove his cart around the course, thanks to the Americans with Disabilities Act for his osteoarthritis. As a bonus, he often jokes about smoking and drinking when facing the camera.
But the fun didn't stop there. After his round, John headed to Hooters to celebrate with some spicy wings because who doesn't love a suitable sponsor plug? And then, to cap off the night, he hit up a casino in Tulsa for some beers and slot machines – because that's how he rolls.
Sure, he may have finished tied for 56th place, but who cares about the leaderboard when you're having that much fun? But if you think twenty-one cigarettes is a lot, wait until you hear him talk about water.
---
NEW You Can Now Listen To This Article
---
John Daly and Diet Coke
Move over, water – a new drink in town named Diet Coke. At least, that's what John Daly would have you believe.
Daly's love affair with the bubbly beverage is well-documented, with the golfer known to drink upwards of 12 to 20 Diet Cokes a day. And don't even try to offer him water – he hates it passionately.
Daly loves Diet Coke so much that he's been known to hit up McDonald's three to four times a day for the fizzy drink, claiming that they have the best fountain Diet Coke in town. And he doesn't stop at just the drinks – back in the day, he could quickly chow down on two Big Macs, three cheeseburgers, a chocolate shake, and a regular Coke in one sitting.
But perhaps the most iconic moment in Daly's relationship with Diet Coke came during the 2007 PGA Championship when he was spotted with over a dozen bottles of the stuff. When Tiger Woods asked him how much water he had consumed that day, Daly replied straightly that he hadn't had any – just 13 Diet Cokes!
John Daly Fashion
When it comes to golf attire, most players stick to the classics – collared shirts, khaki shorts or slacks, and maybe a visor to top it off. But not John Daly. The flamboyant golfer is known for his bold fashion choices, sporting brightly colored shirts and pants with funky patterns. And if a course won't let him play in his signature style? Well, he'll just take his game elsewhere.
In an interview, Daly clarified that he's willing to wear about anything on the golf course except jeans. During the interview, Daly was shirtless and shoeless, playing at his Monster Rock Golf Club after recovering from surgery. Name a golfer crazier than this man! While the interviewer couldn't help but comment on Daly's lack of clothing, the golfer brushed it off with a shrug telling him he just wanted to enjoy the sun.
But wait. What about Daly's crackers?
In 2020, the infamous golfer, who is no stranger to controversy, commented that a cure for Covid-19 might take the cake. Daly, known for his love of vodka and Diet Coke, jokingly suggested that a bottle of Belvedere and his favorite soda could cure the virus. While many quickly criticized Daly for his irresponsible comments, he insisted that he meant no harm and only tried to make people laugh. The video, shared on Twitter by Trump Golf, featured Daly giving a shoutout to the president's golf clubs while promoting his unique cure. Despite the backlash, Daly says he is praying for those affected by the virus and hopes it will soon be under control.
Known for his lightning-fast pace on the golf course, he doesn't suffer fools who accuse him of the opposite. So when a video surfaced of the golfer driving his cart through a course, complaining to his caddie about being accused of playing slow, it was clear that he was not amused. He debunked the story, explaining that he could never be that slow.
John Daly and the PGA Tour Champions
Daly, who joined the PGA Tour Champions in 2016, is no stranger to controversy. At the 2016 American Family Insurance Championship, he was the only golfer who didn't enjoy the slow green provided by the University Ridge Golf Course. He complained about the arrangement and was unhappy with the sponsors.
For Daly, speed is everything. He's been fined for playing too fast, a testament to his need for pace. So it's no wonder he was quick to defend himself when someone accused him of playing slow.
John Daly's life has been a rollercoaster ride of highs and lows, with his golfing career being no exception. In 1991, he won the PGA Championship, which led to a lucrative $10 million endorsement deal with Wilson. But this successful partnership didn't last long, as Daly's heavy drinking and alleged hotel-trashing incident during the '97 Players Championship caused Wilson to drop him. Daly withdrew from the tournament and soon checked himself into rehab.
Daly's 2013 tweet with the hashtag #IMNOTGAY might have surprised those who knew him as a golfer married four times over. But as it turned out, Daly had to clarify his sexual orientation after a BBC reporter mistook him for openly gay British Olympic diver Tom Daley. Daly quickly set the record straight, tweeting that he wasn't gay. Besides, with Daly's flamboyant fashion sense, hiding in a closet would be a tough task.
Not every day a swing coach fires a golfer, but that's exactly what happened to John Daly. In 2008, Butch Harmon gave Daly the boot, citing his excessive drinking as the main reason. Daly, never one to hold his tongue, fired back, claiming that Harmon's lies about his behavior had caused him more harm than good.
You might wonder what could drive a man to drink so much that his swing coach would fire him. Daly's larger-than-life personality and appetite for booze are no secret in the golfing world. He's been known to hit the links with a cigarette dangling from his lips, a can of Diet Coke in one hand, and a whiskey in the other.
But despite his love of the bottle, Daly takes his golf seriously. So, it hit a nerve when Harmon accused him of putting drinking ahead of his game. Daly responded by doubling his drinking habits and even started using them to promote himself. In interviews, he joked about his love of booze and even started selling T-shirts with the slogan, "Grip it and sip it."
John Daly Loves A Clean House
John Daly is a man who knows what he wants in life: golf, gambling, Diet Coke, and a clean house. And he makes sure his wives know it too because, let's face it, honesty is the best policy, especially in relationships.
He takes pride in his home, keeping it spick and span because who wants to live in a messy house? Certainly not John Daly. He's a neat freak, and he's not afraid to admit it. And it's not like his love for cleanliness is a recent development. It's been there all along, even during his PGA days.
But don't get him wrong; he's not all about cleaning and organizing. He loves to hit the links and take a few risks at the casino. And if there's one constant thing about him, he's always been that way. Even his ex-wives can attest to that.
He may have cut back on the booze, but that doesn't mean he's lost his sense of adventure. He's a homebody who prefers the comfort of his abode and the excitement of a casino. Going out to eat? No, thank you, unless it's at a casino. John Daly is a man who knows what he wants and is not afraid to go after it.
Transcript and video used with full permission from our YouTube channel Golf Plus
Related Article: Check this out Link
Other Related Videos:
We want to hear from you! Let us know your comments below…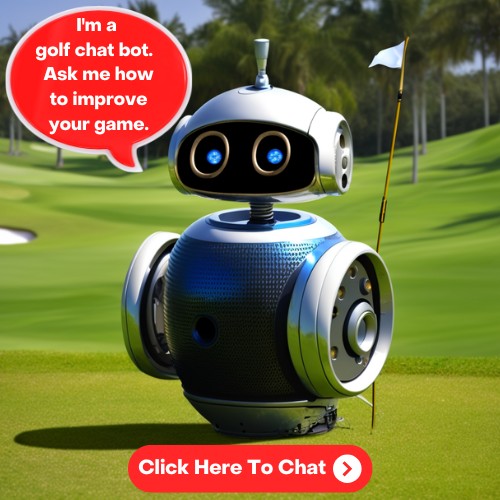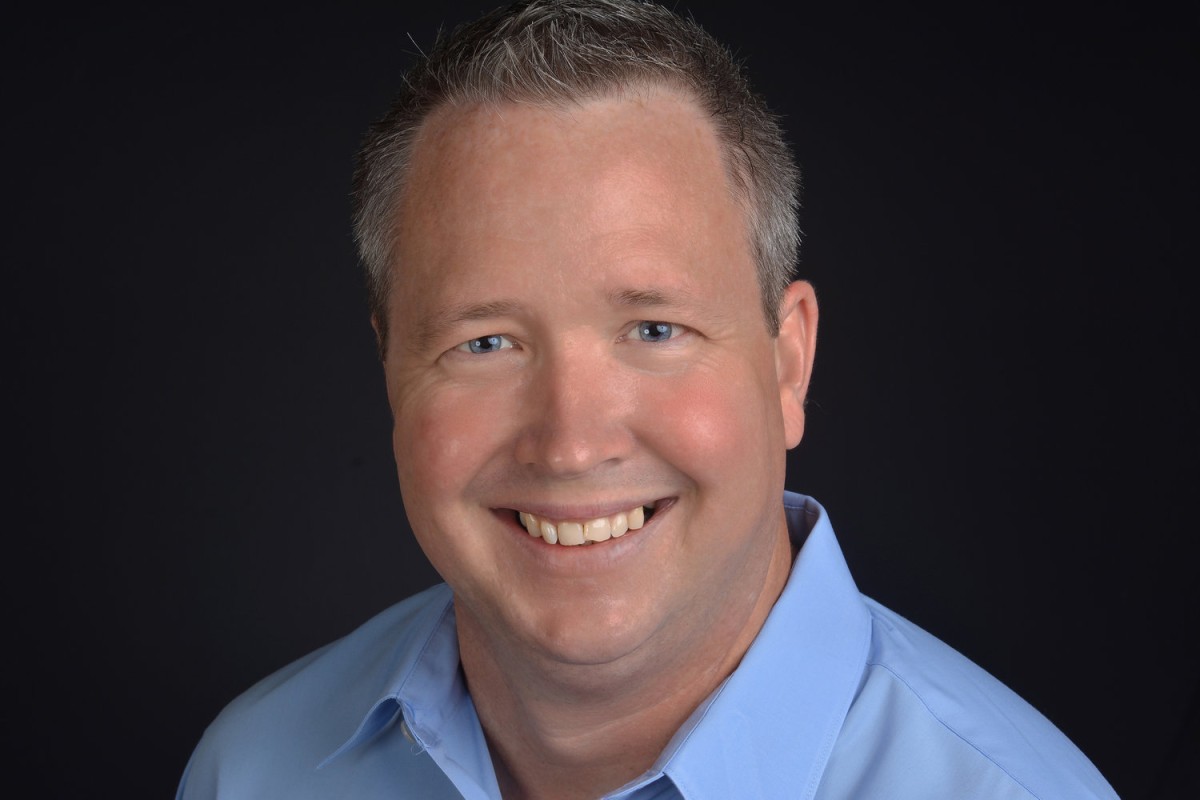 ABOUT THE AUTHOR
Jim has been an avid golfer and golf fan for over 40 years. He started a YouTube channel called Golf Plus about a year ago and it has been wildly successful. It only made sense to expand and reach more golfers with this site and social media. You can learn more about Jim and Golf Plus Media Group by visiting our About Page.