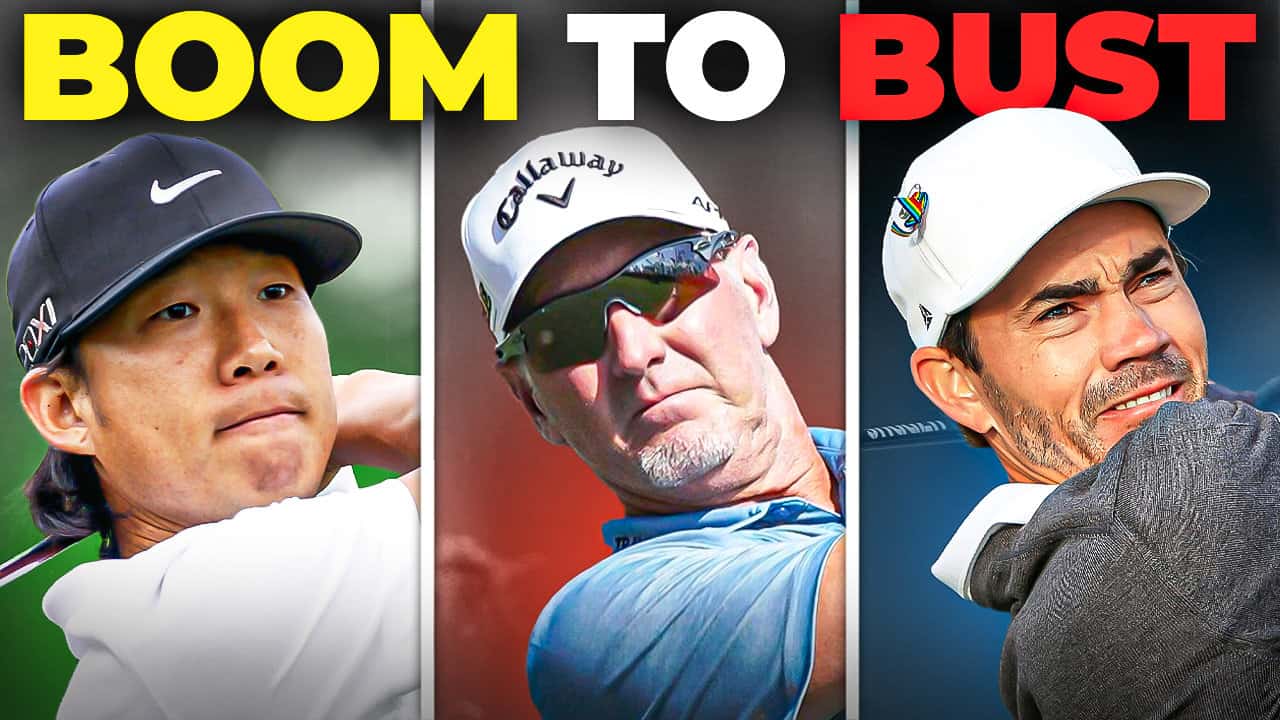 There have been a lot of highs and lows on the PGA Tour in the last twenty years. The fairways of the PGA Tour are strewn with the crushed dreams of once-promising players and the intellectual corpses of those who can no longer walk the course.

Some of the most well-known names in the past have fallen to the lower reaches of the leaderboards in recent years. Some of these players only ever made one good appearance throughout their careers!
Although both Tiger Woods and John Daly have experienced dramatic declines in their careers, they are not featured here since they never truly "dropped off the map.
---
---
Anthony Kim
Kim is the hard-charging, hard-partying hero of the 2008 Ryder Cup who went AWOL for three years after his win. In the early 2010s, the 37-year-old golfer struggled due to sustained injuries. He missed eight cuts and had three consecutive withdrawals to end the season. Finally, in 2012, Kim laid his golf clubs to rest due to thumb pain, tendonitis, and an Achilles tear.
However, there is also the lucrative insurance policy fee to consider.
It is unsure if Anthony Kim gave up his golfing career due to his injuries or the tax-free $10 million he would have received if he had ended his career due to an injury. Some friends of the golfer claim that the fee from the insurance policy could even be more than the reported $10 million. Sports Illustrated's Alan Shipnuck confirmed that an unnamed source mentioned that the actual fee is close to $20 million.
There have been no rumors of a return to the tour, even though a round with Kim was recently auctioned off for over $20,000 to help Toby Keith's charity. However, since 2012, Anthony Kim has not played on the tour, and if he keeps it that way, he just might cash out on that policy.
Mike Weir
It's hard to believe that Mike Weir was once the world's No. 3 golfer.
It's equally hard to picture him winning the Masters in 2003. Other than the Master's, Mike won seven other PGA Tour victories. With that much success, it is hard to believe he's even considering putting his golf clubs away for good.
Although he is often considered Canada's best golfer of all time, Weir has not had a top-10 finish in a tournament since 2009. He has seemingly permanently lost his game and cannot replicate the performance he put up in the early 2000s.
These guys are nothing compared to the next set of golfers we're about to talk about. This next batch will shock you down to your marrow. Why? They are the G.O.A.T of one-season wonders. Ready? Let's go!
Ian Baker-Finch
By 1991, Ian Baker-Finch had established himself as a reliable golfer, if not a major celebrity. He finished 16th on the PGA Tour money list in 1990 after winning the Colonial event in 1989. In 1991, he shot 64 and 66 in the last two rounds to win the British Open. The prospects for him looked very good.
But he failed to repeat that success on the PGA Tour. While he did have success in his home country of Australia, he went without an international win after 1993. The 1994 season marked the beginning of Baker-Finch's precipitous slide from grace.
Injuries and failed attempts to alter his swing were examples of the physical causes of the issues. Baker-Finch once snapped-hooked his first drive across the 100-yard-wide fairway at the British Open at St. Andrews, sending it out of bounds. By 1997, he had essentially quit the sport but entered the British Open again. Reports say he cried and fainted on the locker room floor after shooting a 92 in the first round when he withdrew from the tournament.
While he may not have been a tour player, he could play excellent golf at home with friends or in money matches against current or former tour pros throughout those years. He was just unable to perform under pressure in a tournament situation. He entered over 30 PGA Tour events in 1995–96 but never made it to the weekend in any of them.
Soon after, he began a career in broadcasting, but on the 20th anniversary of his Colonial victory in 2009, he made his final appearance on the PGA Tour.
John McDermott
McDermott made history by being the first American-born player to win the U.S. Open. Eighteen-year-old McDermott came up short in a playoff at the 1910 U.S. Open. However, he was successful in 1911 and 1912. Many of McDermott's contemporaries did not take kindly to him because of his image as a boastful hothead, and he reportedly regretted losing to the top British golfers of his day.
By the time he turned 23, McDermott's golfing career was done. After his first and only victory in 1913, he had little success in his subsequent attempts. In McDermott's case, however, we are aware of mental health concerns.
McDermott broke down in late 1914 after experiencing numerous emotional, financial, and professional losses. After that, he was institutionalized for the better part of his life due to mental illness. McDermott's life and golfing career may have been saved if he had access to the diagnostic tools and pharmaceuticals available today. Between 1910 and 1912, McDermott exploded onto the golf scene like a meteor, only to vanish shortly after.
Bill Rogers
In 1981, Bill Rogers was at the pinnacle of his career, having just won the British Open and having already won four times on the PGA Tour and once elsewhere. After two subpar years, he finally won another PGA Tour tournament in 1983.
He stopped performing after touring for five years. There were just two more times in Rogers' career that he finished in the Top 10, both before and after 1983. From 1984 to 1988, he placed 135th, 128th, 131st, 173rd, and 249th on the money list. In 1985 he only made six in eighteen cuts, and in 1988 he only made the cut for three tournaments. When the 1988 season ended in utter failure, Rogers quit.
Burnout was the culprit in this case. In the years after his MVP season in 1981, Rogers played anywhere he could get an appearance fee and a fat paycheck. He did it on purpose because he needed the cash, but it ended up detrimental to his career. He wanted to end his golfing and traveling adventures and return to his comfortable home.
After a few years of running around and getting all the paychecks, his game was a shadow of what it once had been.
David Duval
David Duval was one of the top three golfers in the world from 1997 to 2001 and even spent some time as the world's best player. In that period, he went 13-for-13 in victories, fired a 59, and took home both the Players Championship and the 2001 British Open. When it came to both money and points, he was the tour leader.
His last competition triumph came at the 2001 Dunlop Phoenix tournament in Japan. In 2002, Duval went winless and fell to the 80th on the money list.
His back pain, vertigo diagnosis, and other medical ailments forced him to alter his swing. Even after regaining his health, Duval was unable to regain his swing.
In 2003, Duval missed the cut for 14 tournaments. The following year, he missed the cut for six tournaments. In 2005, Duval hit rock bottom, missing the cut on the PGA Tour for 19 tournaments.
For Duval, one thing after the other kept him from playing on the green. However, Duval persisted; by 2009, he had two runner-up finishes, including at the U.S. Open. He returned to the Top 125 on the money list in 2010 but quit after the 2014 season to focus on commentary.
Yani Tseng
From 2008 through 2012, Yani Tseng was more than just good; she was among the best. Tseng made history by claiming her fifth major title at the 2011 Women's British Open at 22.
At that point, she had captured four of the previous eight women's majors. And she did it at a younger age than any golfer before or since, male or female.
However, since 2012 Tseng has not won an LPGA Tour event. After ranking 38th in 2012, she dropped to 54th in 2013. Tseng fell to No. 135 in the rankings by the end of 2017. She has competed in a few LPGA tournaments, missing the cut in every one of them.
Tseng has admitted that she dislikes being the center of attention and struggles with the expectations of being the best. After a string of disappointing outcomes, Tseng experienced a confidence crisis that never went away.
We saved the best for the last…
Ralph Guldahl
Most golf fans nowadays are probably unaware that Ralph Guldahl was among the best golfers of all time. His sudden decline is a mystery, especially given that he is a Hall of Famer.
Two U.S. Opens, 1937 and 1938, and the 1939 Masters, were among the three majors that Guldahl won between 1937 and 1939. During his career, he won three consecutive Western Opens, 1936, 1937, and 1938, which, at the time, were considered to be among the sport's top tournaments. Guldahl won 16 tournaments during his limited time on the PGA Tour and placed second 19 other times.
After winning the 1939 Masters, though, things started to go sideways for Guldahl. In 1940, at age 29, he won a couple more tournaments, and then… nothing. From 1940, Guldahl was unable to secure another victory.
Honestly, no one has a clue about what went wrong. Guldahl just dropped off the charts and never surfaced again. Many believe that Guldahl lost his swing because he overanalyzed it after writing an instructive book. Although he was not a specialist and had never given much thought to swing theories, Guldahl called it quits after the 1940 season and never played in the Tour again.
Here's another player whose story is worth a mention.
Camilo Villegas
Camilo Villegas burst onto the scene with his energetic, Tiger-like style and became a fan favorite with his "Spiderman" technique. He won two Tour events in a single season and was a regular contender in major championships. But in recent years, Villegas has struggled to find his form and has largely disappeared from the spotlight.
It's not uncommon for players to experience ups and downs on the Tour, but for some, the fall from grace can be particularly steep. And as the competition gets tougher and younger players continue to emerge, it becomes increasingly difficult for these once-great players to regain their former glory.
⛳️ We want to hear from you!  Let us know your comments below ⬇️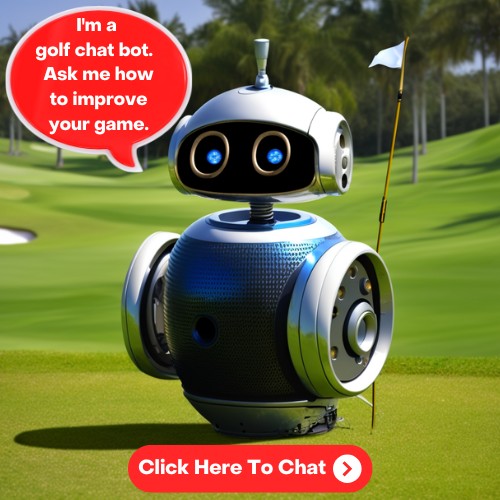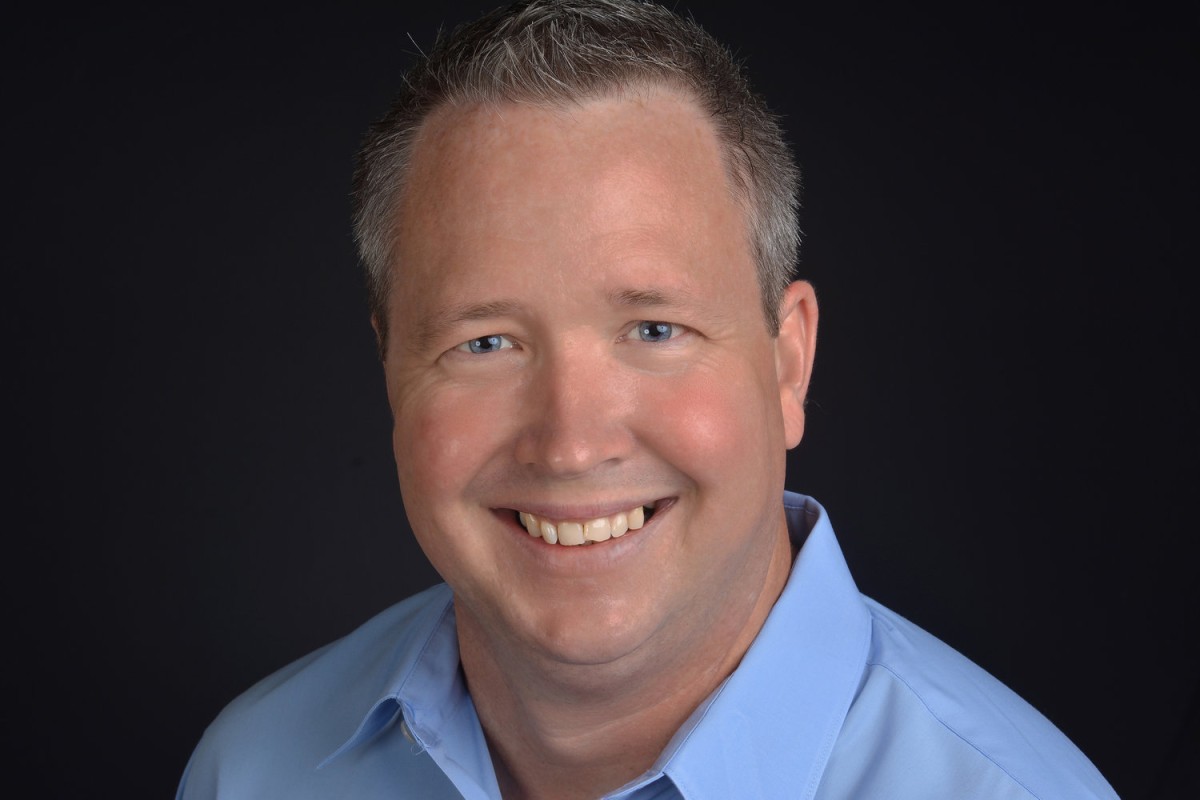 ABOUT THE AUTHOR
Jim has been an avid golfer and golf fan for over 40 years. He started a YouTube channel called Golf Plus about a year ago and it has been wildly successful. It only made sense to expand and reach more golfers with this site and social media. You can learn more about Jim and Golf Plus Media Group by visiting our About Page.