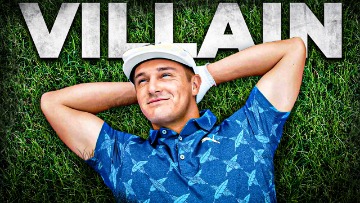 Golf is a gentleman's game, but among the gentlemen of the beloved old game, one seems to be getting a lot more stick than any other of the boys on the greens. Say hello to Bryson DeChambeau, golf's main villain. The man who's built like a wall and disliked, mainly for the way he plays the ball—and just about everything else.
---
Click Below To Watch The Full Video
---
Everybody Hates Bryson Dechambeau
Bryson DeChambeau is the biggest draw in golf, and no one can deny the beauty of his long-range strikes or the physical charm of the man himself.
But there's nothing Bryson hits better than nerves. His unconventional method has made him the bane of other players who hate to watch him practice his routine calculations before taking one of his monstrous shots or odd putts. His perfectionism is killing everyone, but Bryson, who likes to have it down to a tee, can't stand the tiniest disturbance to the balance of his game.
A typical example was the interaction between Bryson and Patrick Cantlay during the BMW Championship in 2021 when Bryson called out his opponent for walking while he was trying to play an approach shot. Cantlay later won a playoff against Bryson to snatch the trophy, but by the time he was lifting his prize, Bryson had already left the venue and refused comments to the media.
His refusal was not because he hates cameras. He's known to court attention, just not when he's playing badly.
At the Rocket Mortgage Classic in 2020, Bryson took issue with an on-course cameraman for watching him for too long after he struck a poor bunker shot and slammed his club into the sand.
He's known to have a short temper when things are not going his way, like this time he took out the frustration of a bad putt at the Shriners Open on a photographer, asking the hard working photographer if they had taken enough pictures yet.
---
NEW You Can Now Listen To This Article
---
Bryson DeChambeau – The Mad Scientist
Bryson was primed for controversy.
In an interview with New York Post, Bryson's coach since he was 7 years old Mike Schy talked about how being different, young, having a weird swing, and wearing a stupid flat cap makes DeChambeau a big target for his detractors.
By different, Schy was referring to Bryson's science-based method, and before you join the group of people labeling Bryson a pseudoscientist, you should know he was a physics major at Southern Methodist University where he won the NCAA Individual in 2015.
He's always been obsessed with the minutiae of matter and there was no way he could have prevented the collision of his two preoccupations. One of the reasons he's so loathed is because of what many feel is the unnecessary attention he pays to his game. No other golfer cares about air density except Bryson. For him, the golf course is a laboratory and whether it bugs his opponents or not, he's going to carry out his experiments.
As for his odd equipment, it's a product of his obsession with consistency. His Cobra irons all have 37.5-inch shafts, the length of a standard 7-iron, and all their heads weigh 278 grams with identical 72-degree lie angles, which is 10 degrees more upright than standard irons. He also uses extra-large Jumbomax Tour grips, which he claims helps his game a great deal.
Bryson decided single-lengths were better than multiple-length clubs after he and Schy ground some flexes to create his first set of same-length clubs. He's been using them since 2011, and he says he did this because he's not comfortable with changing postures to adjust to different iron lengths.
If Bryson looks like a robot when striking or putting, it's because he learns everything from books. When he was 15, Schy gave him The Golfing Machine by Homer Kelley from which he developed his textbook single-plane swing, or technically, the zero shifting motion, and his vector putting technique is just as absurd.
Bryson is always looking for simple ways to improve his game, his former caddy Tim Tucker has said he is very demanding and even Schy has admitted his student is a beast.
Byson DeChambeau's Body
You've probably wondered why a golfer looks like a fitness instructor who lost his way around the greens. It's all part of the science. Bryson's game emphasizes power and he was so keen on gaining more distance on his approach shots that he bulked up for it.
The transformation began sometime around 2019, but when Bryson came out of the PGA Tour shutdown, he had added over 40 pounds of mostly muscle with the help of trainer Greg Roskopf, and boy, did it work!
Now, nobody, not even prime Tiger, hits it longer than DeChambeau. He led the PGA Tour in strokes gained off the tee and strokes gained putting in 2020 and broke Tiger's 15-year-old record. He averaged 350.6 yards to set a new record for the longest driving average during a PGA Tour victory.
Pandemic Gaffe
Muscle mass wasn't the only thing The Scientist gained during the height of COVID-19. He got a lot of backlash for his refusal to get vaccinated after getting infected and missing the trip to Tokyo for the Olympics. And his ignorant statement about giving the vaccine to those who needed it because he didn't want to take it from them wasn't well received.
Slow Play
So what if Bryson DeChambeau plays like his caddy hides a remote control between his notepads and he was naive enough to think he didn't need the vaccine because he was young? That's not enough reason to want to hate him, or is it?
This brings us to the question of why exactly players don't like Mr. DeChambeau. Well, let's just say he's infamous for committing golf's greatest sin, slow play.
Golfers don't care if you wear a bonnet or choose to play with hickory clubs, they just want to get out on the course and execute their game plans as quickly as possible, but not Bryson.
His scientific method is much to blame because it takes so much time to implement. He spends what seems like a lifetime to his colleagues computing data, measuring distances, and perfecting his stance before touching the ball.
In 2019, Bryson came under a lot of criticism after the European Tour posted a video of his pre-shot routine at the Omega Dubai Desert Classic. In it, DeChambeau spent over 2 minutes analyzing an approach shot before striking the ball, and the next year he got a warning for slow play at the same event.
Another video that outraged people and clearly irked Justin Thomas who was playing after Bryson came from the second round of the Northern Trust. Bryson spent over 2 minutes weighing an 8-foot putt he would go on to miss and everybody including JT expressed discontent about his habits.
Bryson DeChambeau vs Koepka
Nobody hates Bryson DeChambeau like Brooks Koepka. It became clear that what everyone thought was a common situation of one player not fancying another's style of play was a lot more than that when Brooks Koepka rolled his eyes and lost his train of thought at the sight of DeChambeau talking and walking behind him while he was giving an interview.
It started with Koepka's comments on Bryson's slow play in Dubai, which led to subsequent exchanges between the two. Words went back and forth until the two looked to have quashed the feud.
But Bryson thought saying Koepka had no abs was funny on a Twitch stream and that restarted the war. Firstly, Koepka responded to the jab about his abs with a picture of his four majors captioned "You were right @b_dechambeau I am 2 short of a 6 pack!"
Koepka's fans started taunting Bryson who only has one major, the 2020 US Open, by shouting Brooksie at him so much that it angered him. Things almost turned ugly when a fan shouted, "Great job Brooksie!" after his loss to Cantlay at the BMW Championship.
Bryson was reportedly enraged and shouted expletives at the annoying fan before calling for police intervention.
Bryson even requested hecklers to be removed from the course, prompting Koepka to promise every heckler shouting Brooksie a bottle of beer. It took the involvement of the tour's chairman Jay Monahan to rescue DeChambeau from Koepka's hecklers.
They seemed to have buried the hatchet later in 2021 after winning the Ryder Cup together and featuring on The Match.
Bryson on the LIV
Bryson's DeChambeau's recent move to the LIV has also angered many fans who consider him a traitor after committing to the PGA Tour before taking a U-turn to LIV Golf. Bryson has said it's a business decision, and if the rumors about a $100-million LIV deal are true, it's not hard to see why he made it.
Funnily, Brooks Koepka has also made the switch to the LIV, but you don't think that's just because they're now buddies, right? Probably a business decision for him as well.
Bryson DeChambeau is golf's arch-viillain because he's a cocky hulk of a nerd who does things uniquely and won't bow to the rules, and love him or hate him, this geek is changing the game, here to stay, and probably a Hall of Famer in the making.
Transcript and video used with full permission from our YouTube channel Golf Plus
Other Related Videos:
We want to hear from you! Let us know your comments below…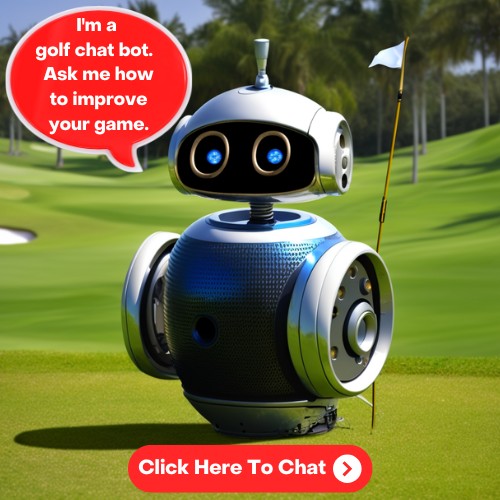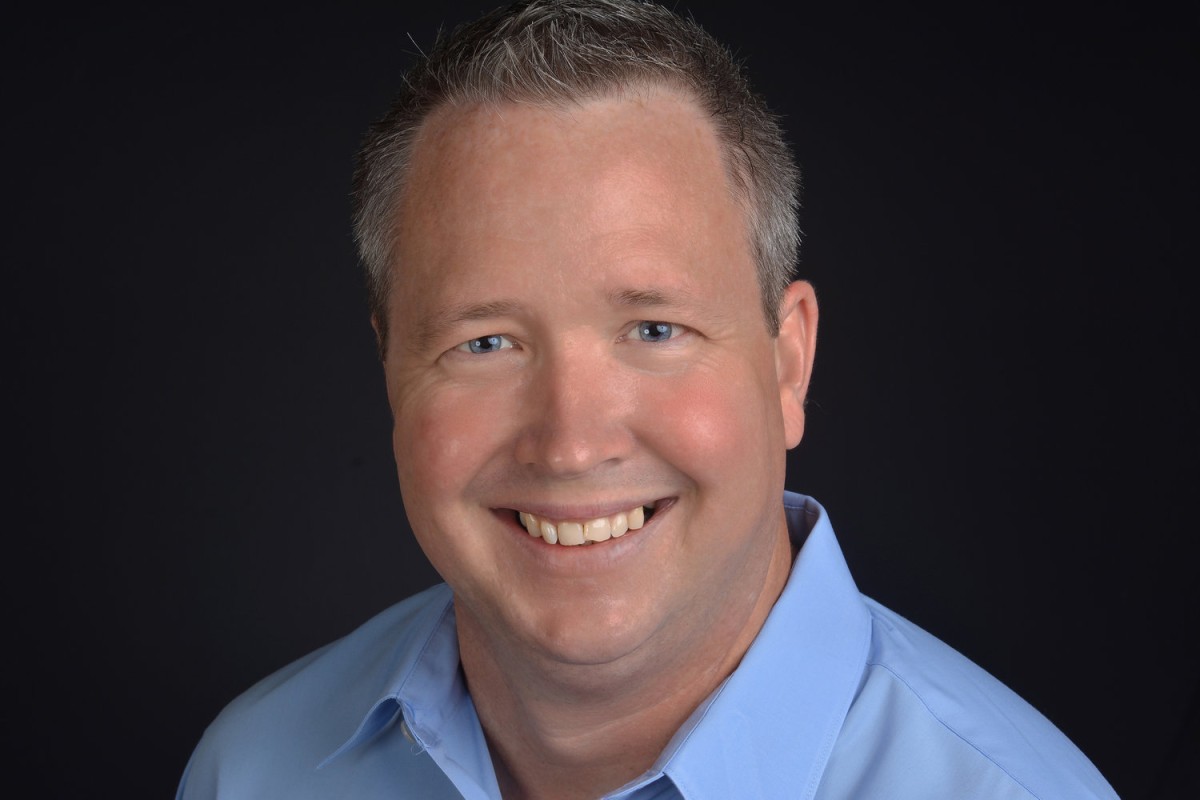 ABOUT THE AUTHOR
Jim has been an avid golfer and golf fan for over 40 years. He started a YouTube channel called Golf Plus about a year ago and it has been wildly successful. It only made sense to expand and reach more golfers with this site and social media. You can learn more about Jim and Golf Plus Media Group by visiting our About Page.