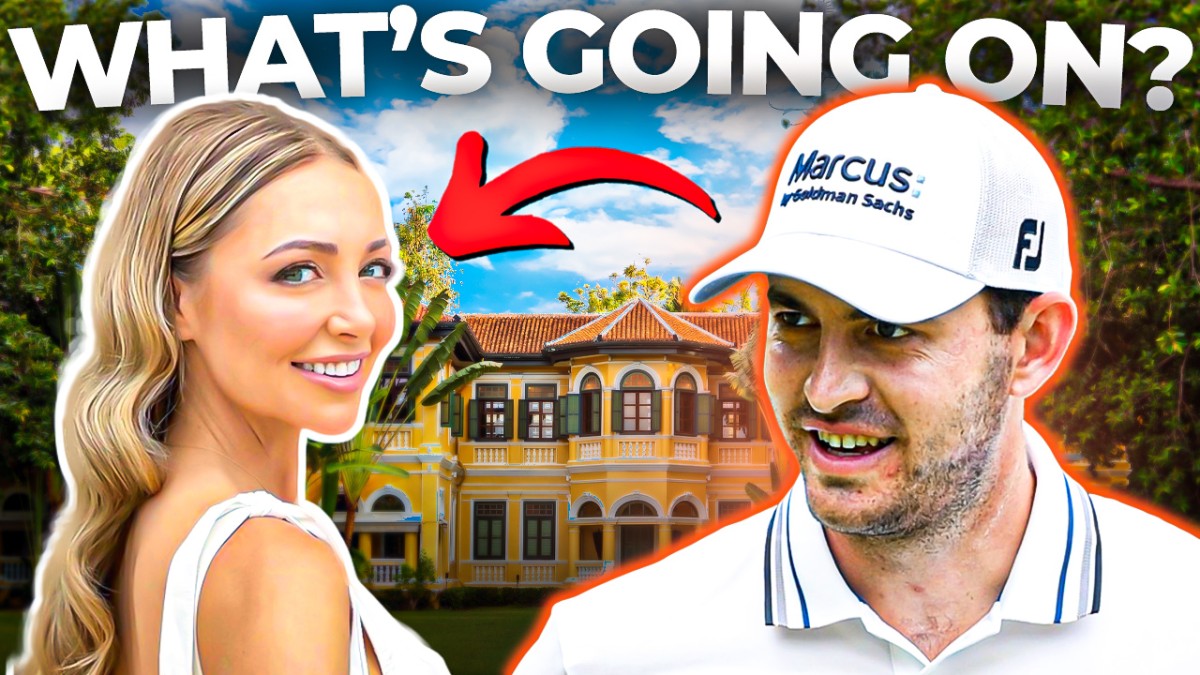 Patrick Cantlay doesn't give much away, except to the Patrick Cantlay Foundation, of course. He looks like the dude who says nothing on the first date because she didn't ask him any questions, and his seriousness has gotten everyone curious.
Why does Patrick look so serious? How did he grow up to be so serious? What makes him such a serious competitor? And is he in a serious relationship? Stick around to find out.
---
Click Below To Watch The Full Video
---
The Beginning for Patrick Cantlay
Patrick Cantlay's emergence as one of the best players on the PGA Tour was expected long before he won the PGA Tour Player of the Year in 2021. Why? Because…great golfers have big ears. Okay, maybe not. But before he went pro in 2012, Cantlay had been the best amateur in the world for 55 weeks, including a 54-week run at the top of the World Amateur Golf Rankings. And as far as becoming a great professional golfer goes, a successful show at the amateurs is usually the beginning.
But the beginning for Cantlay was way before he could hardly carry his own bag. You see, golf is the Cantlay family's heirloom. The game was a gift from his grandpa to his dad, and he and his siblings, sister Caroline and brothers Nick and Jack, had no choice but to continue the tradition. At age 3, Cantlay was already swinging and putting, and by age 7, he had become a student of Jamie Mulligan at Virginia Country Club in Long Beach, Florida.
---
NEW You Can Now Listen To This Article
---
Patrick Cantlay and UCLA
After a dominant performance at American Junior Golf Association tournaments, Cantlay said yes to UCLA, but he couldn't spend more than two years at the school. He cut his time at UCLA after winning everything in just two years. Cantlay played in several pro tournaments including the 2011 Travelers Championship where he shot a round of 60, the historical lowest round by an amateur. He won the low amateur at the US Open in 2011 and the Masters in 2012. As a result, he was awarded the 2012 Ben Hogan Award. The UCLA Athletics Hall of Famer also played on a losing Walker Cup team in 2011 alongside Jordan Spieth, Peter Uihlein, and others.
You know what they say, when you've been the best amateur in the world for so long, it's only natural that you feel you are ready for the big game. What? Nobody says that? Well, you heard it first on Golf Plus.
What do you think about players dropping out of college to go pro? Tell us in the comments.
PGA Tour National Qualifying Tournament
In 2012, after Cantlay fell short of qualification at the PGA Tour National Qualifying Tournament, he started pro life on the Korn Ferry Tour and became the second-youngest winner in its history when he won the Colombia Championship in 2013.
On his way to cracking into the higher ranks of the PGA Tour, something else cracked. It was Cantlay's back. He'd had to pull out of multiple tournaments and missed many due to a fractured spine he suffered while on the Korn Ferry Tour, but when the pain wouldn't go away, Cantlay's world stopped. He could only manage six starts on the PGA Tour between 2014 and 16. What had started so colorfully looked to have ended on a dark note as Cantlay's name faded into the shadows.
Patrick Cantlay's Caddie and Coach
While this was going on, Cantlay relied on his small but tight inner circle to help him get through. An important part of that group was Chris Roth, Cantlay's caddie and former playing partner. So many years spent in each other's company had made the two inseparable until one evening in February 2016. Cantlay and Chris had been out having fun in Newport Beach to get over the news of his extended stay away from competitive golf. That night, Cantlay watched a car hit his friend and drive off. According to Cantlay, it was worse than any pain he'd ever felt. Chris's death had him grappling with grief just when he was learning to grip his clubs again.
Thankfully, he had coach Mulligan who had become a father figure in his life. This non-biological father helped Cantlay figure out how to play golf again by taking the force of rotation off his back. Together, they built a safe and effective brand-new swing, and when he returned to the course in 2017, the PGA Tour didn't know what hit it.
Actually, it did. It was that boy who might have won rookie of the year and broken records on the PGA Tour if not for a broken back. He made 13 cuts in 13 starts in his comeback year and finished 29th on the FedExCup rankings.
Patrick Is A Magician On The Golf Course
Nothing fancy. He just plays the game to score as low as he can and wins trophies. Easy peasy, right? On the surface, he's not a trick shot master, but his real trick is in his head. How do you beat a man that doesn't wear his feelings on his face?
Looking at Cantlay, the nickname Patty Ice seems fitting, but it's also ironic because, unlike ice, Cantlay rarely cracks under pressure. He's an ice-cold finisher, and his ability to keep his cool at all times has helped him win playoffs, like the epic 6-hole battle against Bryson Dechambeau at the 2021 BMW Championship.
When Golf Digest's Dan Rapaport asked him about his quietness, Cantlay told him, he prefers not to partake unless he's familiar with the topic. That's right on the money, Patty.
And, true to his words, when he does have something to say, you can be sure you'll hear all of it.
After he won the 2021 BMW Championship through a playoff at Caves Valley, Cantlay let the media know how he felt about the hecklers who harassed his opponent Bryson Dechambeau by shouting Brooksie at him.
Brooks Koepka's nickname was the last thing Dechambeau wanted to hear while chasing such an important trophy on the PGA Tour's calendar.
Patrick said he felt bad for Dechambeau and entered a criticism of the PGA Tour's Player Impact Program which gave Tiger $8 million as the most influential player of 2021. He blamed the unruly behavior of the fans on the increased need for attention by the players as a result of the Player Impact Program.
What do you think about the PGA Tour's Player Impact Program? Tell us in the comments.
Patrick Cantlay The Golf Geek
Cantlay is a golf geek amongst other things, so when he noticed a problem with the PGA Tour's choice of courses. He said, It appears as if we are continually receiving the same type of golf courses that are designed to be hit as far as possible every week. This meant the top ball strikers on the PGA Tour had an unfair advantage. Cantlay, a decent ball striker himself, saw this as an architectural fault, saying it doesn't make sense.
Another topic he's had issues with is the FedEx Cup format. It shows the kind of person and player he is when he benefits from a rule or situation but still complains about it.
The staggered scoring method used at the TOUR Championship, where the FedEx Cup champion is decided, gave him a 10-under par advantage ahead of the field of 30 as number one on the FedExCup rankings. On the day he won the trophy and the $18 million that's tied to it, Kevin Na and Jon Rahm's 14-under par was the lowest score but Cantlay's 21-under victory was enough to win the cup. Although the rule helped him win, his friend, Xander Schauffele had lost the previous year despite shooting the lowest score.
Patrick Cantlay's Wardrobe
What else is frankly sober about Cantlay? Let's see…yeah, his wardrobe. Thanks to Hugo Boss and FootJoy, Cantlay's dressing complements his default demeanor perfectly. A simple Hugo Boss polo and slim-fit trouser in monochrome shades, usually white FootJoy golf shoes, and a Titleist snapback hat carrying the Goldman Sachs label complete his typical on-course look.
Even when he's not playing, he doesn't get too flashy. A T-shirt is usually good enough for Cantlay. Is he trying to save money on designers?
Nikki Guidish and Patrick Cantlay
But there's another element of Cantlay's life that complements him and doesn't make noise as well. It's the ravishing Nikki Guidish. Although she could easily pass for a model, her LinkedIn profile shows Nikki is an all-round beauty. She's a doctor of pharmacy who has worked and interned at several hospitals and pharmaceutical companies. Just like her man, she keeps a tight lid on her life, and not much is known about her. Nikki bagged undergraduate and doctorate degrees in pharmacology at the University of South Florida and her Instagram page shows she's close to other partners of PGA stars, Daniel Berger's Tori Slater, Brooks Koepka's Jena Sims, and Xander Schauffele's Maya Lowe.
When Cantlay is not shooting bogey-free final rounds, he unwinds by reading books and watching movies, and if you're a Lord of the Rings fanatic, you might draw him into a heated debate on whether Frodo should have kept the ring or not.
The strongest part of Cantlay's game is his consistency, and he's managed to achieve that by keeping his emotions in check. In trance-like fashion, he stays stoic throughout and is never stoked, even when he's winning. He's a mastermind who has certainly mastered his mind.
Transcript and video used with full permission from our YouTube channel Golf Plus
Other Related Videos:
We want to hear from you! Let us know your comments below…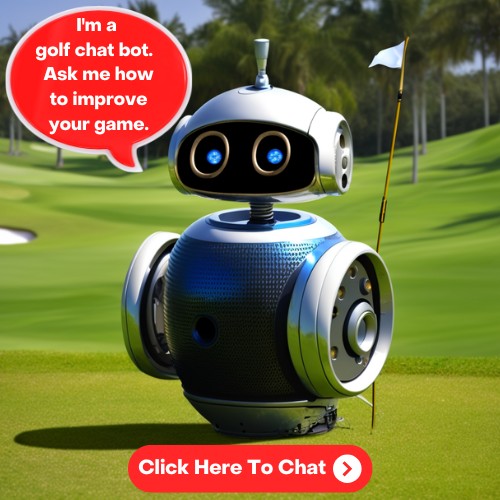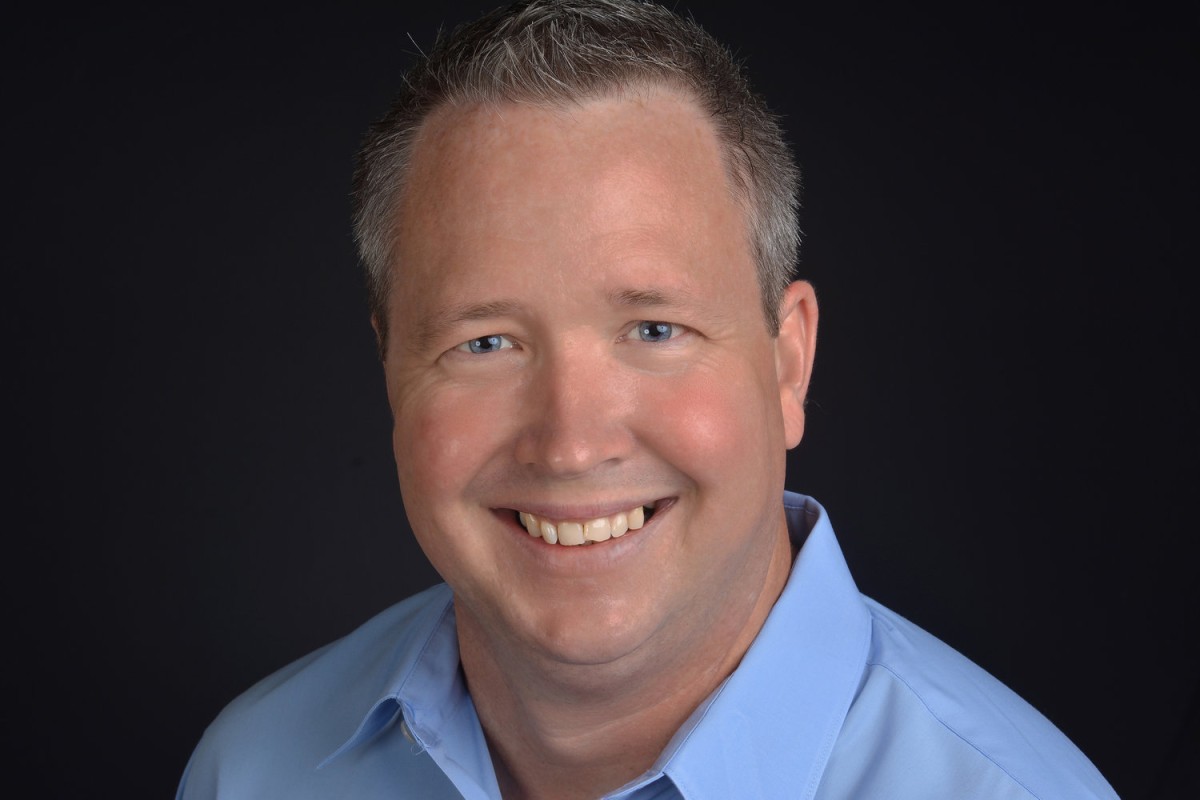 ABOUT THE AUTHOR
Jim has been an avid golfer and golf fan for over 40 years. He started a YouTube channel called Golf Plus about a year ago and it has been wildly successful. It only made sense to expand and reach more golfers with this site and social media. You can learn more about Jim and Golf Plus Media Group by visiting our About Page.