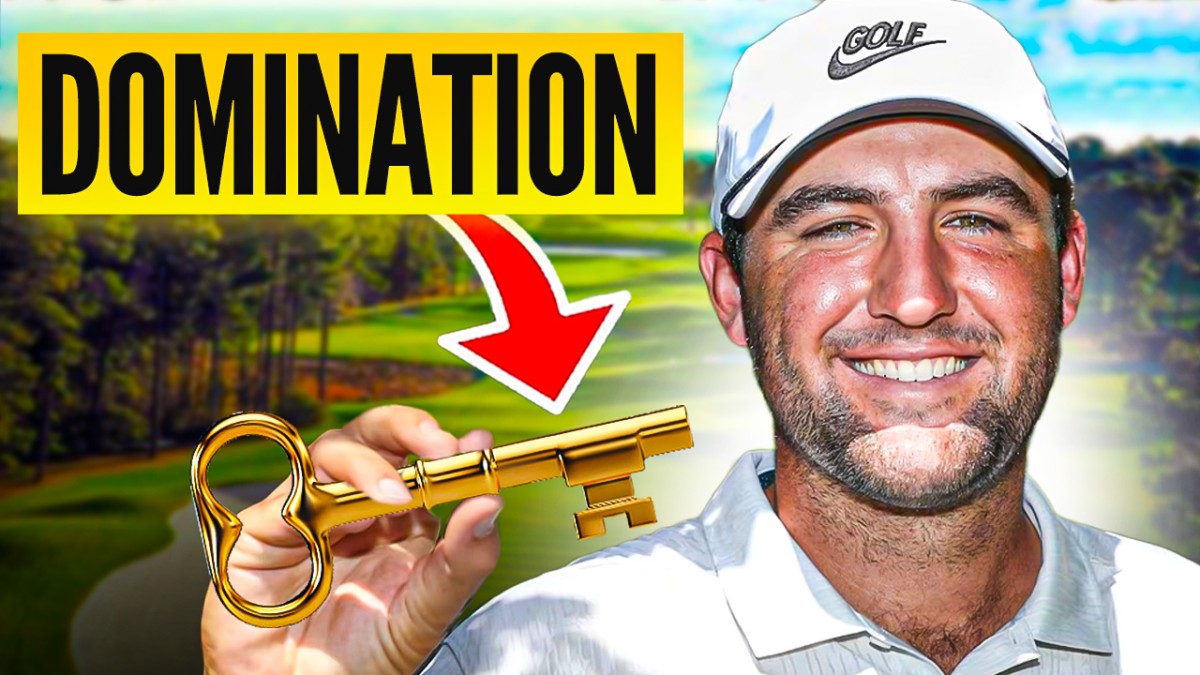 Scottie Scheffler has just made history by cashing the largest paycheck in PGA Tour history. In 17 months, Scottie Scheffler has managed $24.5 million in prize earnings. This is coming as a shock if we highlight the fact that Scottie, who went pro in 2018, didn't get his first win on the PGA Tour till 2022.
What has changed? What is Scottie doing so well to win so many tournaments? Join us, and let's find out together.
---
Click Below To Watch The Full Video
---
Scottie Scheffler as a Beginning Golfer
Scottie grew interested in the game at age 3 when his parents got him a set of plastic clubs and a ball. In the wake of the September 11 attacks, his parents moved to Dallas, and Scottie began receiving lessons at the Royal Oaks Club under instructor Randy Smith. The coach who helped Justin Leonard win the Open Championship in 1997.
Scottie was an extremely excellent golfer at the youth level. He played in the PGA Junior Golf Circuit with the likes of Will Zalatoris, winning about 75 times. When Scottie got into high school, he was barely 5 feet at the start of high school, but a growth spurt saw him grow to over 6 feet. This rapid growth came with back injuries, but it didn't stop him from winning individual State titles for three years.
Scottie won the 2013 US Amateur and became the top-ranked junior golfer in the country by 2014. From 2014 to 2018, he played collegiate golf at the University of Texas. In 2016, Scottie qualified for his first US Open, only to miss the cut by a single stroke. He qualified for the US Open in 2017 as one of only two amateurs who made the tournament. Scottie finished as low amateur at 1 under par.
---
NEW You Can Now Listen To This Article
---
Scottie Scheffler as a Pro Golfer
Scottie would begin his professional career in 2018. In 2019, he was named Korn Ferry Player of the Year after he earned his Web.com Tour card through qualifying school. He started on the PGA Tour in 2020 and was named PGA Tour Rookie of the year after tying for fourth at the 2020 PGA Championship, winning $528,000 in prize money.
Scottie was coasting along on tour and was part of the winning U.S. Ryder Cup team in 2021. It wasn't until 2022 that Scottie found his pace and started a winning streak that has catapulted him to number one in the official world golf ranking.
The Keys To Scottie Scheffler's Winning Streak
Many people have tried to figure out the keys to Scottie Scheffler's winning streak for the last 13 months. Some call it luck, but Scottie's performance has been too remarkable to be attributed to dumb luck. Scottie went from six top-10 finishes in 2021 to three victories, including the Masters Tournament, and 11 top-10 finishes in 2022. In 2023, he won twice, already has seven top-ten, and won the Players Championship.
With all that achievement, it is obvious that Scottie's success cannot be tied to just luck or a good golf swing. One of the secret keys to his success is improving his body and endurance.
Golf takes a strain on the body. Your back, wrists, or knees. A golfer's body must withstand the strain and pressure of consistently winning on the course. For a player of Scottie's caliber, the strain is physical but also mental and emotional. That pressure to win the next tournament he has to play in just never disappears.
Scottie Scheffler's Fitness Routine
Scottie has been able to push himself beyond and to new limits. His fitness routine ensures he has enough juice in the tank to bring home an excellent result on Sundays.
With these new heights, Scottie had a brilliant run. He opened 2022 with a win on the third hole of a sudden-death playoff against Patrick Cantlay at the WM Phoenix Open.
Three weeks after that win, he won his second PGA title, the Arnold Palmer Invitational in Orlando, Florida, beating Viktor Hovland, Billy Horschel, and Tyrell Hatton by a single stroke.
Three weeks after the second win, he won the WGC-Dell Technologies Match Play in Austin, Texas. This win moved Scheffler to number one in the official world golf rankings. In 2022, Scottie would win the PGA Tour Player of the Year and earn the Jack Nicklaus Award. Scottie has only been able to keep the victories coming thanks to his training.
The Swing Training of Scottie Scheffler
Scottie undergoes swing training, allowing him to add more power, mobility, and stability to his swing. His training in the gym has allowed him to be able to hit the ball better than he used to. Scottie said,
"Now I'm training myself in the gym on how to move properly on the course. And, when I'm out there (over golf shots), I don't have to think as much to swing the way I need to swing."

Scottie Scheffler
Before Scottie's dominant run started, his major problem was the inability to close tournaments. Scottie entered the 2022 Tour Championship as the leader in the FedEx Cup standings. He started the tournament in first with a 2-stroke lead in the starting stroke format.
After 54 holes, Scottie extended his lead to 6 strokes. However, in the final tournament, he would shoot a 3-over par 73 losing the tournament by a single stroke to Rory McIlroy. This loss tied Scottie for the PGA Tour record of the largest 54-hole lead blown.
According to his trainer, Dr. Troy Van Biezen, when Scottie first came to the tour, he didn't have anyone's attention because he always failed to close tournaments. Dr. Troy said,
"…one of the things I noticed was that he wasn't able to close the deal. One of the biggest things was his endurance."

Dr. Troy Biezen
Scottie Scheffler's Training
Along with his trainer, Scottie focused on building his endurance levels, and the training required was based on strength and speed. Scheffler's workout sessions consisted of strength and speed moves like riding a bike for 30 seconds and then staying off for 30 seconds. It can be sled pushes or smashing a ball.
Scottie's training was a major factor that helped him clinch the win at Augusta National in 2022. His fitness routine gave him the strength to handle the length of Augusta National. However, that fitness routine was not all it took for Scottie to don that green jacket for the first time in his career.
Another key to Scottie Scheffler's success was his quick move to snatch one of the best caddies in the world. Ted Scott's pedigree as a player and coach has allowed him to be the best caddie a player could ever ask for. He has a great understanding of the golf swing and was able to help Scottie improve his game on the green.
Scottie Scheffler's Caddie Ted Scott
Ted Scott had just ended a 15-year run caddying for Bubba Watson and was going to retire to be a coach, but he got a call from Scottie Scheffler, who wanted him as his caddie. Scott Scheffler called and said,
"I really want to work with a Christian. I really like competing."

Scottie Scheffler
Teddy replied that he also wants to work with a Christian and doesn't shy away from competition. After that call, they began to hash out the details.
Teddy and Scottie had a brief past together. A year earlier, they had first met at a Bible study, and they got to know one another when Scottie and Bubba were matched up for the Zurich Classic of New Orleans. Ted Scott is a person who Scottie admires greatly. Yet, he didn't want the chance to hire a seasoned caddie to pass him by. Ted Scott was eager to work with a younger player, and when his family authorized the partnership with Scottie, the new combination had a trial run at the RSM Classic. Scottie Scheffler had a score of 63 in the opening round.
Scottie Scheffler Wins The Masters
At the 2022 Masters, Scottie was in what was arguably the most challenging situation in golf. At Augusta National, a course that even the best players struggle with, he almost let a 54-hole lead slip through his hands just like he did with Rory Mcilroy. But he got a grasp on his game and handled Augusta like he had played there his entire life. With the aid of one of the best and most renowned caddies in the world, he donned the green jacket.
A great caddie, a special fitness routine, and a newly improved golf swing. These are all keys that have helped Scottie maintain his great form and winning streak, but the most important key that has helped with the emotional aspect of his game is family.
Scottie Scheffler Wins The Players Championship
While Scottie Scheffler played at the Players Championship, he had his 88-year-old Grandma walk every hole of his dominant victory with him. We don't know if Grandma had anything to do with Scottie's win, but with her present, the number one golfer took home $ 4.5 million out of the $25 million prize purse.
Scottie's win of the Players Championship would be his sixth win in 13 months of dominance on the PGA Tour. His win was the largest margin of victory since Stephen Ames won by six in 2006. He also joined Tiger Woods and Jack Nicklaus as the only players to win the Masters Tournament and the Players Championship in 12 months.
Scottie's Grandma was not the only family member there to show support. His wife Meredith, who he married in 2020 after they met in high school, was present. His father, Scott, and his mother, Diane, were also present.
Transcript and video used with full permission from our YouTube channel Golf Plus
Other Related Videos:
We want to hear from you! Let us know your comments below…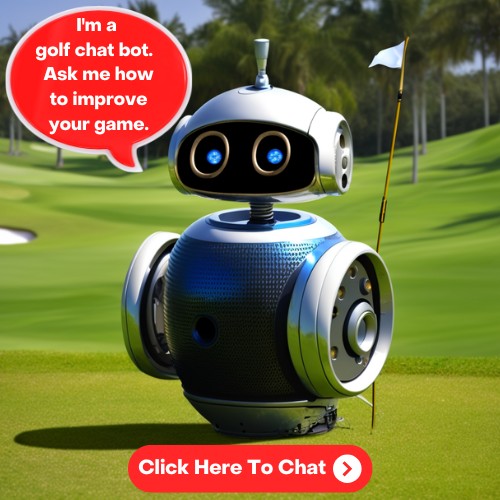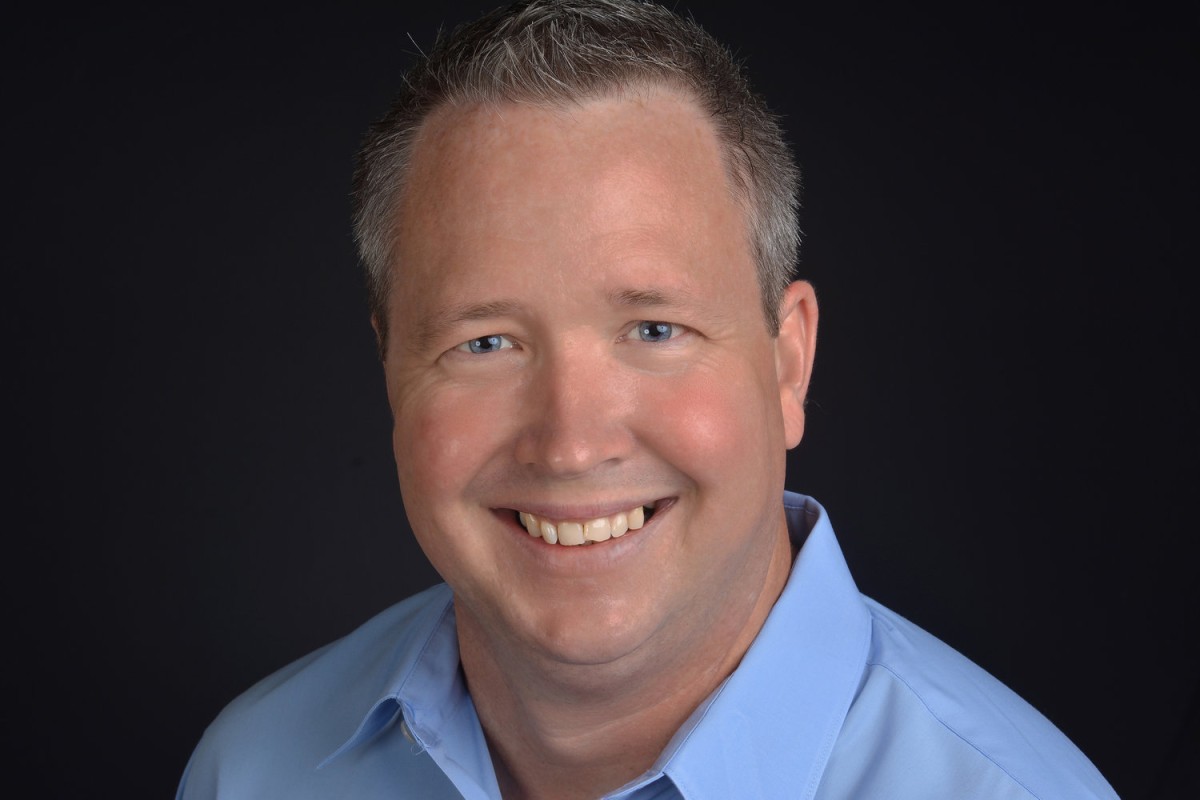 ABOUT THE AUTHOR
Jim has been an avid golfer and golf fan for over 40 years. He started a YouTube channel called Golf Plus about a year ago and it has been wildly successful. It only made sense to expand and reach more golfers with this site and social media. You can learn more about Jim and Golf Plus Media Group by visiting our About Page.