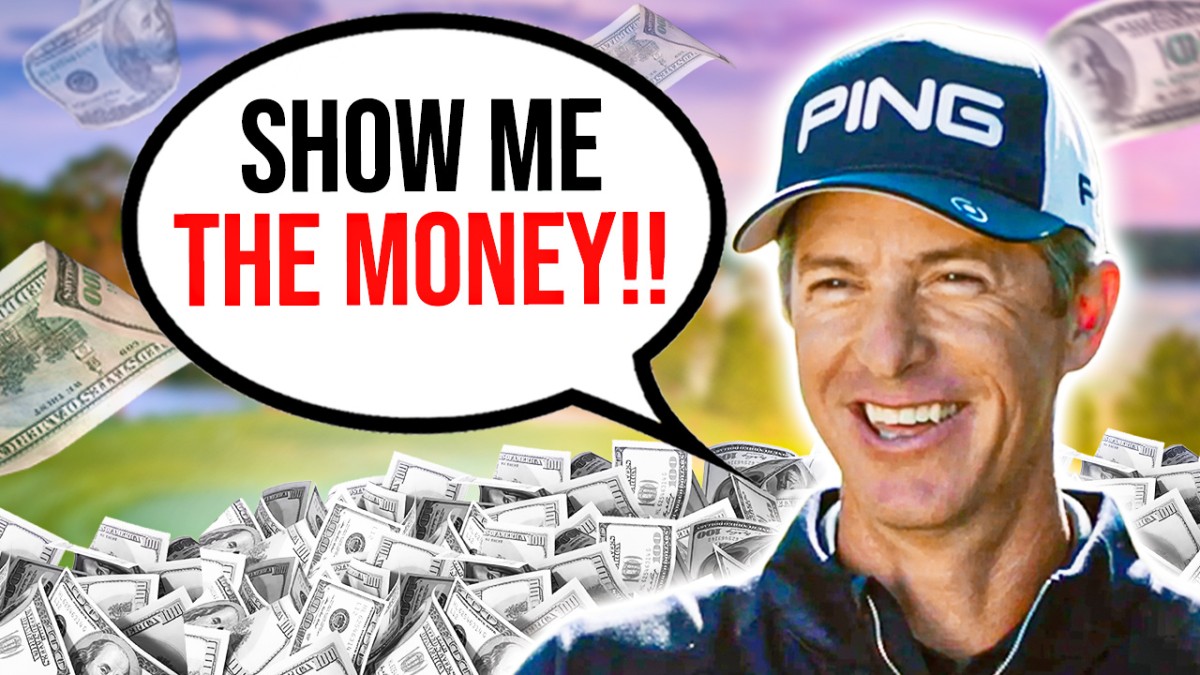 Golf may seem like an individual sport, but in reality, it is a team sport. There are many who believe in a golfer's individual talent, but the truth is that even the greatest players will struggle without their caddies. Caddies are not just there to carry bags. In most cases, they are like a coach right there by your side in the heat of things, guiding you and helping you make the right plays.
---
Click Below To Watch The Full Video
---
Ted Scott Is One of Those Great Caddies
With a record of being part of three Masters Tournament wins, you can even argue that he's the best caddie in the game. Scott is that caddie who has made more money than most PGA Pros since 2021.
It is no news that despite how influential caddies are to golf, they don't get paid as much as the golfers. So, who is Ted Scott, and how has he achieved the impossible? Join us as we look at the legendary Ted Scott, the caddie who makes more money than most PGA Pros.
Most People Know Ted Scott As Teddy
There are a myriad of interesting things about him. Unlike most caddies, Teddy started out as a professional golfer and played in the mini-tours for a little while but never saw much success. That didn't mean he wasn't a good player; he is said to be a plus-4 handicap, but being in the game as a player just didn't work out too well for him. So he decided to teach the game to amateurs.
Teddy's pedigree as a player and coach has allowed him to be the best caddie a player could ever ask for. He has a great understanding of the golf swing, and during his time with the winner of the 2022 Masters, he really helped the player improve his swing.
Ted Scott and Bubba Watson
Teddy is best known for his time with two-time Masters winner Bubba Watson. Teddy worked with Bubba for 15 years before he called it quits. Before Bubba Watson, he also worked with Paul Azinger and Grant Waite.
Teddy was on Bubba's bag when Bubba won the Masters in 2012 and 2014. Despite what seemed like an unbreakable bond between the two, they ended the relationship. Teddy was silent about why he had to leave, but Watson was outspoken. In a tweet, he appreciated Teddy and shared memorable photos of their time together.
Bubba identified age and a wrist injury as the main reasons he called it quits with Teddy. Bubba says the injury to his wrist makes his gameplay unpredictable, and Teddy still wants to remain on the golf scene for longer. So, the only way out for them was to split mutually.
Although the two are no longer a team on the green, Bubba says he still keeps in touch with Teddy, and he is sure that Teddy is happier where he is.
Ted Scott Playing Foosball
Before his time with Bubba Watson, Teddy was a ridiculously good Foosball player. He won the World Foosball Championship in 1994 and introduced Paul Azinger to the game. After the partnership with Bubba Watson ended, Teddy was set to start a golf lesson business. He had already done all the legwork he needed to be serious about teaching, and with his prior experience as a coach during his younger years, it felt like the right thing to do.
When Scottie Scheffler heard that Ted Scott would no longer work with Bubba Watson. He called Teddy to know what he wanted to do next and see if the Veteran caddie would be interested in a partnership.
Ted Scott and Christianity
Ted was sure he was done with caddying, but when Scott Scheffler called and said I am very motivated to work with a Christian, as I enjoy the competitive spirit. Teddy replied that he tries to live as a Christian and doesn't shy away from competition. After that call, they began to hash out the details.
Scottie and Teddy had a bit of history. They met at a Bible study a year before and got to know each other when Scottie was paired with Bubba during the Zurich Classic of New Orleans.
What Scottie Scheffler Thinks of Ted Scott
Scottie thinks highly of Ted Scott as a person. But also didn't want the opportunity of having a veteran caddie slip through his fingers. Although Teddy was excited about working with a younger player, he left the decision-making to his family. When his family approved the partnership with Scottie, the new duo did a trial run at the RSM Classic. Scottie Scheffler shot 63 in that first round.
There are so many attributes that make Ted Scott one of the game's greatest and most profitable caddies. His knowledge as a player and pedigree as a coach made him an extra set of eyes that could access Scheffler and make reports back to the swing coach Randy Smith. This helped Scottie's gameplay as his coach could easily identify what areas of his swing needed to be improved.
Ted Scott Has All The Best Caddie Skills
Being a former player and coach is a valuable skill for a caddie. However, there's another skill that's underrated but super important for a caddie. That skill is the ability to ease tension and help the golfer relax. Golf is a sport that takes a lot of mental strain, and it is very easy for a golfer to lose their cool after a few bad shots.
Ted Scott The Comedian
Ted Scott's joke-telling skills would not appear in his resume, but it is a skill that has proven very important to helping golfers stay focused on the positive side of things. According to Paul Tesori, Webb Simpson's caddie, Ted Scott is the best Louisianan joke-teller ever.
Tesori remembers a time spent at the 2014 Ryder Cup. Teddy was still caddying for Bubba. Webb and Bubba were playing as a team and were down early in their match. With that kind of bad play, the atmosphere was cold and tight. Sensing the tension, Teddy decided it was time for a joke.
At the fifth hole, Teddy leaned in and said, he had the key for today's match. Everyone answered okay, okay, but then he went on to say, 'No, really I've got it right here. before proceeding to take out his hotel room key and show it to them. It was a light joke, but enough to break the tension and help the players loosen up.
Ted Scott The Communicator
Teddy is not just a great joker. Aside from being able to sense the mood and moments, he is also a great communicator. Teddy is always up to the task if the moment demands something lighthearted. He is the life of the party wherever he finds himself, but he can also get serious and deep with an individual if he needs to.
Teddy is also something of an achiever. It is no easy feat to be on the bag for three Masters Tournament wins. But Paul Tesori recalls when Teddy taught himself how to play the piano while on the road for over four months. We don't know how he managed to do it, but we can tell you that learning to play the piano without moving around is no easy feat.
Ted Scott Is World Class
That's without a doubt, but when Scottie Scheffler called, he had some questions. Scottie is in his mid-twenties, and Teddy is in his fifties. Scottie has had a habit of getting angry on the golf course, and at times, that anger is usually directed toward his caddie.
Teddy told Scottie before they even started making plans, he said that he wanted to come work for him, but he'd have to commit to develop these specific areas. Scottie said yes, and his demeanor on the course has tempered down since then.
Ted Scott Earnings
Before the partnership with Ted Scott, Scheffler had played in 62 PGA Tour events, earning $8.56 million in prize money. But since he's got Teddy on the bag, Scheffler has made nine starts, won four, and raked in $9.04 million. He also rose to No 1 in the official world golf ranking.
Ted Scott At The Masters
At the 2022 Masters Tournament, Scottie found himself in what was probably the most difficult spot in golf. He was sleeping on a 54-hole lead at Augusta National, a course even the greatest players in the game have trouble with. But with the help of one of the best and most respected caddies in the world, Scottie navigated Augusta like he had played there all his life and donned the green jacket.
Scheffler's win at the Masters would be his fourth victory for the year but the first major championship win in his career. Since then, Scottie has had two more wins in 2023, raking up more than $10 million in prize earnings since winning the Players Championship.
Show Me The Money
As for Ted Scott, his estimated earnings since taking over Scottie Scheffler's bag is almost $3.5 million. After the win with Scheffler, Teddy was the last caddie to leave the course. Winning caddies often take the flag from the 18th green with them, but Teddy took the whole pin with no intention of returning it. Speaking about what would be his third time on the bag for a Masters winner, Teddy said he felt truly blessed to be part of this team – despite never having taken a shot – since it was truly remarkable how we actually managed to win, walking up 18 and taking what felt like a million putts. Being this close has been an incredible experience. I'm very thankful for being here.
With these words, Teddy did what most caddies have had to do all their lives. He deferred credit away from himself and pointed out that he wasn't the one taking the shots.
Ted is doing an unbelievable job with Scheffler on the green and doing the same in his personal life. He is happily married to his wife, Melanie, and has two kids, a daughter, and a son.
Transcript and video used with full permission from our YouTube channel Golf Plus
Other Related Videos: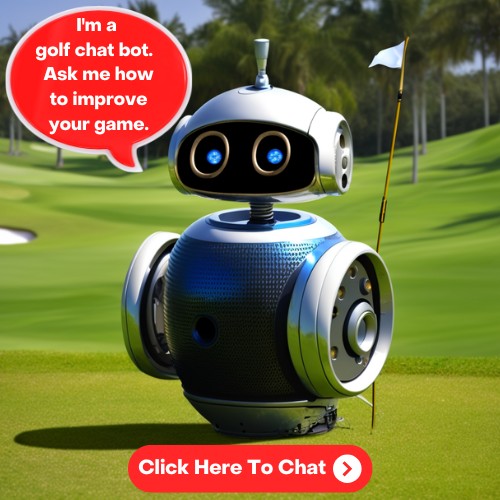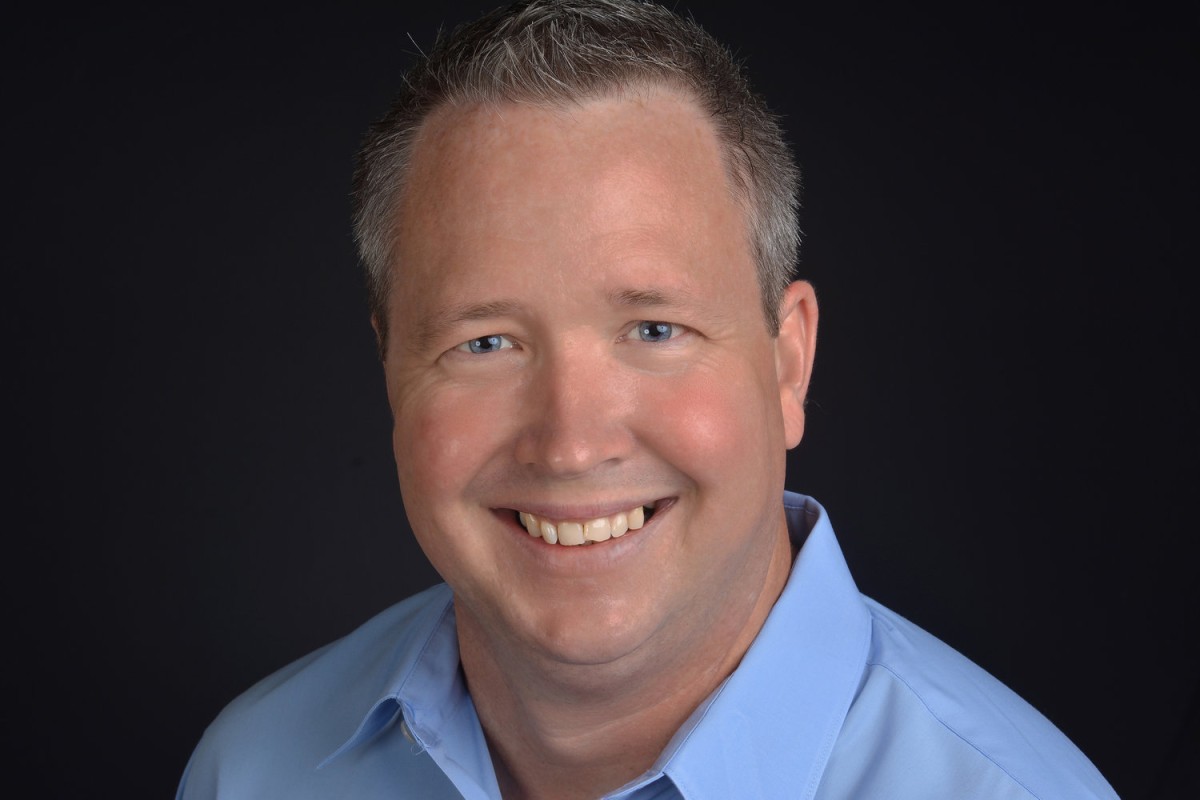 ABOUT THE AUTHOR
Jim has been an avid golfer and golf fan for over 40 years. He started a YouTube channel called Golf Plus about a year ago and it has been wildly successful. It only made sense to expand and reach more golfers with this site and social media. You can learn more about Jim and Golf Plus Media Group by visiting our About Page.