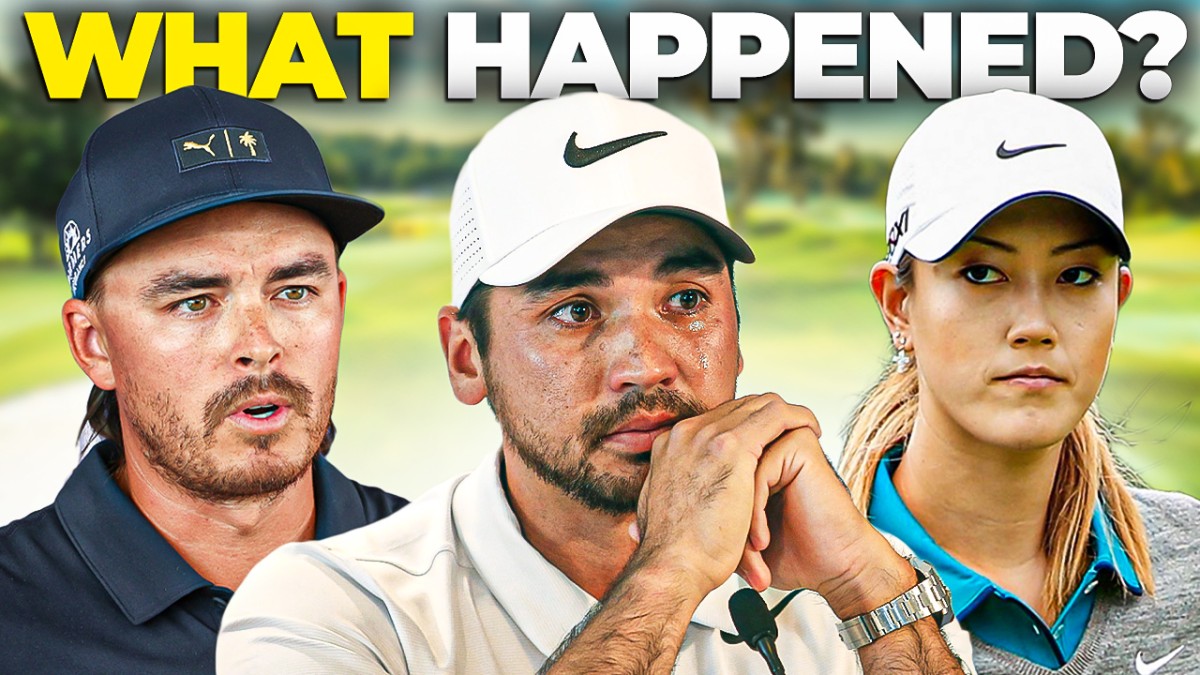 The game of golf has seen several champions, winners, and masters of the PGA and other Tours. The success stories of these legendary players often motivate others to work hard to be ranked among the top players in the game.
Sadly, not everyone is destined to be a dominant player or the greatest of all time, and while there are Champions, there are also players who never lived up to their potential. Join us as we talk about some of the biggest flameouts in the history of golf in no particular order. Don't be surprised if you find some of your favorites on this list.
---
Click Below To Watch The Full Video
---
1. Michelle Sung Wie West
She had the beauty, the power, and the game. Michelle Wie was meant to be the next big thing in female golf. At age 10, she became the youngest player to qualify for a USGA amateur Championship. Wie was so confident in her skills that she planned to compete in men's events. However, things didn't go smoothly when her parents finally agreed to let her compete against women.
She had the ball-striking talent, the physical assets, and remarkable attractiveness, but she just wasn't winning. She failed to live up to the fanfare surrounding her career, which began when she won the U.S. Women's Amateur Public Links at 13. She won her first and only major at the 2014 US Women's Open.
Michelle Wie has only won two tournaments in nine years of active play. Perhaps she could have become a great player if she had entered the tour with a lower profile. Like Wie, many players have been hyped to be the next best thing and have failed to develop into the dominant players they could have been.
---
NEW You Can Now Listen To This Article
---
2. Adam Scott
Adam Scott's victory at the Masters in 2013 was expected to be the first of many major titles for the Australian sensation. But that prediction was all shades of wrong. Scott's career has come to a halt due to his inability to reach his full potential.
Adam Scott is best described as a one-hit wonder, and while the title says a lot about his talent, it does not fail to highlight his inability to maintain it. There was no surprise when he won the 2013 Masters. For 77 years, no Australian had won the Masters until Scott did it.
His victory at the Masters avenged his mistake the previous summer when he let the claret jug slip through his fingers at the Open Championship with four closing bogeys. The big surprise was what happened next. Instead of the Masters Tournament being the first of several majors, Scott is stuck with just that single major win.
It's been 10 years since his victory at Augusta National, and Scott argued lately that it doesn't feel like a long time, but much has happened between then and now to make the fans believe differently. Now, he is ranked 40tht in the Official World Golf Ranking,. He hasn't won in over 3 years, and his last top-10 finish came last year at the Australian Open in which he finished 2nd. Scott recognizes that time is ticking away and is well aware that the next few years are likely his last. But frankly, it may as well be over now.
3. Rickie Fowler
Early in 2007, Rickie Fowler was nobody with zero endorsement deals. He had never won a Players Championship, Ryder Cup, or major title. He was just another California freshman helping Oklahoma State win the Big 12 Championship over Texas and Texas Tech. However, later that year, he won the Ben Hogan Award for collegiate player of the Year and the Phil Mickelson Award for outstanding rookie golfer the season.
Rickie Fowler had potential. However, that potential didn't meet and failed to grow to meet expectations. He was 125th in FedEx Cup points entering this week after missing the playoffs last season. Last October's CJ Cup T-3 was his only top 20 this year. Many thought returning to Stillwater, Oklahoma, an hour from Southern Hills, may assist Fowler's game.
Poor putting and driving, a deadly combination for professional players, caused Fowler's fall from a career-high Official World Golf Ranking of No. 4 to No. 146. Five years ago, Fowler was arguably the greatest PGA Tour putter. Now, he's just another sportsman trying to revive his career.
4. John Daly
This list won't be considered complete without the inclusion of the infamous John Daly.
In 1987, when John Daly turned professional, it was anticipated that he would significantly impact the game during his professional career because he possessed abundant talent. Daly won the PGA title in 1991 and the British Open in 1995; it appeared that he might be able to capitalize on his talent, but it hasn't exactly turned out that way.
In his PGA career, Daly has won a total of five tournaments. Many distractions have been attributed to be the cause of this, including multiple marriages and addictions. Daly has never been able to control his excesses sufficiently to become a consistently great PGA tour player.
Some years ago, Daly questioned Tiger why he went to the the gym so frequently. Tiger reportedly answered, "If I had your talent, John, I wouldn't need to exercise." Given that these statements were spoken by a 15-time major champion, it is simple to see that Daly's career consisted of a few brilliant moments surrounded by the squandering of his immense potential.
5. Lydia Ko
Lydia Ko was a golfing prodigy who became the youngest player to win a professional golf competition when she won her maiden professional tournament at 15. She won two major tournaments, the Evian Championship, and the ANA Inspiration, and she was world number one for 85 weeks.
However, her success was fleeting, and she quickly began to struggle with her game. She changed swing coaches in 2017, and the improvements were not instant. In her next five events, she finished outside the top 20, and her global ranking fell to number 12. In 2018, she switched swing coaches again, but the results were even worse. She failed to make the cut in five of her first six tournaments, dropping her global ranking to 19. She also switched putters, which did nothing to improve her game.
Lydia Ko's difficulties continued in 2019, with her first nine event finishes outside the top 20. Her world ranking plummeted to 74, and she was at risk of missing the LPGA Tour cut. Lydia Ko has had a terrible few years, as she has gone from being a golf superstar to a flameout. Despite her difficulties, she remains determined to return to the top of the game and will undoubtedly attempt a comeback in the coming years.
Do these golfers stand a chance at reliving their glory days? Let us know in the comment section.
6. Kevin Na
Kevin Na had a meteoric ascent and catastrophic fall. Na went to the US as a child from South Korea and rapidly learned to play golf. He was a standout amateur and received a full scholarship to play at the University of Nevada, Las Vegas.
Na soon became a PGA Tour star after college. He won his first tour title in 2004 and swiftly rose to world-class status. Na's prominence was brief. He struggled, and he was easily frustrated when things didn't go his way. His poor performances resulted in tournament losses, and wild shots put him in tough places on the course. Na has recovered to become a more consistent player on the PGA Tour. However, he is yet to regain his early career form.
7. Paula Creamer
Next, we have the beautiful Paula Creamer, dubbed the "Pink Panther."
Paula began playing golf when she was ten and advanced fast through the amateur ranks. She won the U.S. Women's Amateur Public Links in 2004 and finished as the country's top amateur in 2003 and 2004. She became a professional in 2005 and rapidly rose to the top of the LPGA Tour.
During her first five years on tour, Paula earned nearly $7 million and won 10 tournaments, including a major championship, the 2010 US Women's Open Championship. Her success, though, was fleeting. She sustained a thumb injury in 2011, which necessitated surgery and caused her to miss the remainder of the season.
Paula had difficulty returning to shape and eventually dropped out of the top 50 in the world rankings. She also went five years without winning a match, and her best major result was a tie for tenth place at the 2013 U.S. Women's Open.
Her problems have persisted in more recent years. She has witnessed a huge decline in earnings due to missing the cut for multiple events. Her injuries have also limited her, including a back issue in 2016 that necessitated surgery. Paula has been unable to regain the success she formerly experienced at the start of her career.
8. Branden Grace
Branden Grace's meteoric climb in professional golf has been astounding. Grace began his career as a promising amateur in South Africa, quickly rising through the rankings and earning his professional card in 2011. He won his first European Tour event in 2012 and has since won several others, including the RBC Heritage in 2016.
Regrettably, Grace's career began disintegrating shortly after his RBC Heritage victory. His form began to deteriorate, and he struggled to make the cut for tournaments. He began to lose faith in his game, and his performance reflected this. Grace missed the cut in eight of his final nine events in 2017, and the trend continued in 2018. He missed the cut in all but one of his tournaments and finished the year outside the top 100.
Fans have been surprised by the decline in Grace's gameplay because his brilliance and potential had been obvious for years. He could not overcome the mental obstacles that had troubled him for so long, so his career suffered. He has since attempted a comeback but has been unable to regain his old form. He is still a brilliant golfer, but his career serves as a cautionary story for many aspiring professionals.
9. Justin Rose
At one point, Justin Rose was written off as a golfing bust. As an amateur, he placed fourth at the British Open in 1998, establishing himself as a golfing prodigy. Despite the hype, Justin could not perform up to par and missed the cut at both the 1999 Masters and British Open. He was so disheartened by his failures that he considered giving up for a while.
Thankfully, Rose returned to practicing and worked on his putting and short game. He also put in significant effort to better his mental game and his ability to control his emotions and maintain concentration during challenging matches.
Rose's dedication paid off in 2002 when he took home the Dunhill Championship as his first professional tournament victory. After that, in 2003, he won the WGC-American Express Championship. Since then, Rose's career has skyrocketed, and he is now widely considered one of the sport's all-time greats, having won four majors and more than $50 million in prize money.
Unlike most golfers on this list, the events in Rose's life are motivational and show that it is never too late to make changes. As a result of his practice and determination, he is now regarded as one game's best.
10. Jason Day
Jason Day won the Byron Nelson Trophy, given to the PGA Tour's best rookie in 2009. From there, he went to the top of the rankings and won the PGA Championship in the same year, 2015.
However, Day's professional fortunes quickly declined. He could never play to his full potential because of a string of injuries, the most lingering of which was a back problem. He never again played at the level that had made him a world-class golfer. Day's golfing career quickly fizzled out, and his global ranking sank. Day's difficulties were exacerbated by his problems. Both Day's mother and wife suffered devastating blows in 2016. He had to step away from the green to tend to his family obligations.
Day is still in the game despite his difficulties. After his comeback, he won several tournaments, including the Wells Fargo Championship in 2018. Day has also gotten back to his old self and is now rated 11th in the world. For those who have experienced hardship, he now stands as an inspiration. He is living proof that anything can be accomplished with enough time, effort, and dedication. However, he could have been better.
Transcript and video used with full permission from our YouTube channel Golf Plus
Other Related Videos:
We want to hear from you! Let us know your comments below…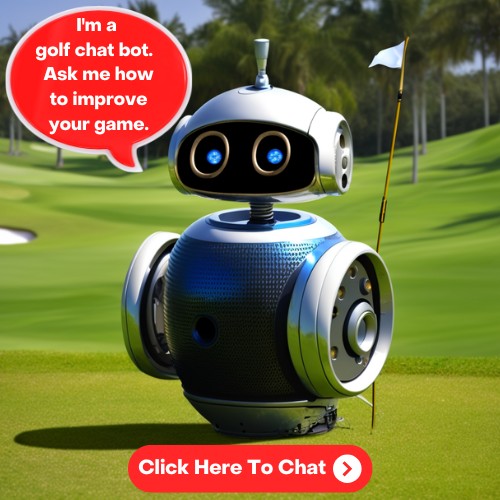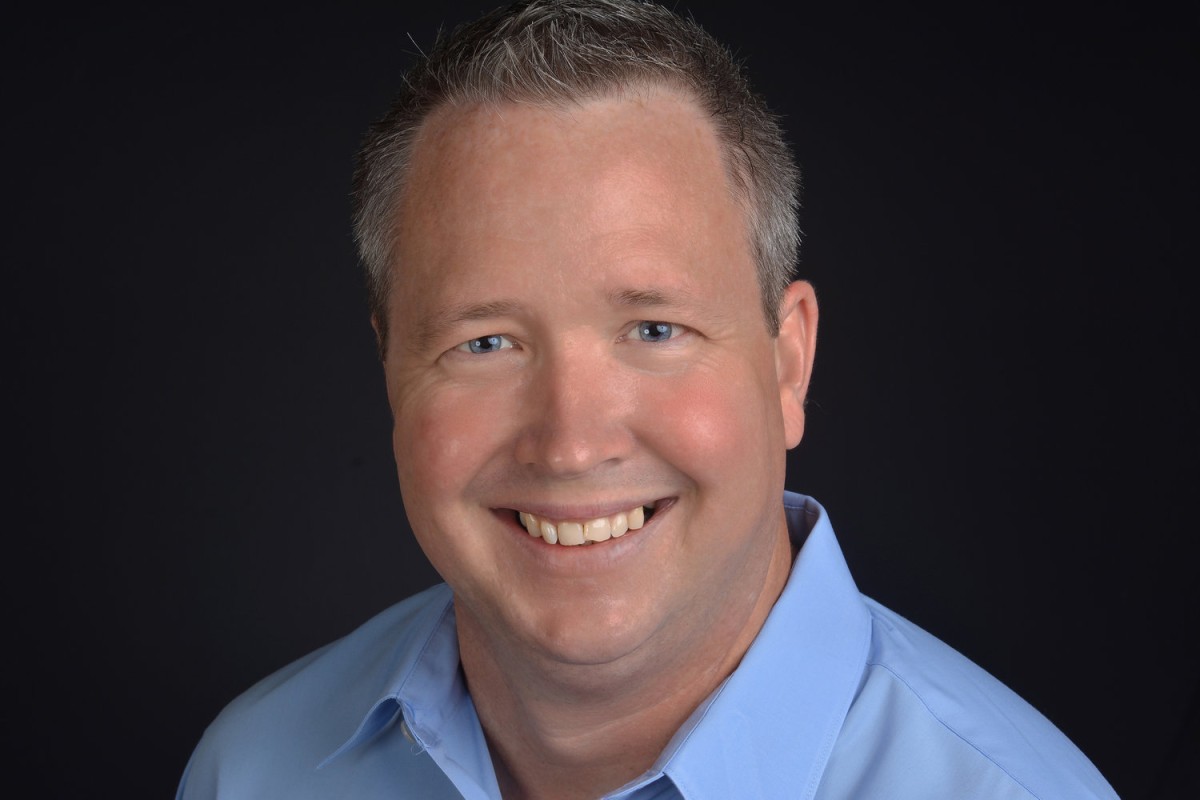 ABOUT THE AUTHOR
Jim has been an avid golfer and golf fan for over 40 years. He started a YouTube channel called Golf Plus about a year ago and it has been wildly successful. It only made sense to expand and reach more golfers with this site and social media. You can learn more about Jim and Golf Plus Media Group by visiting our About Page.